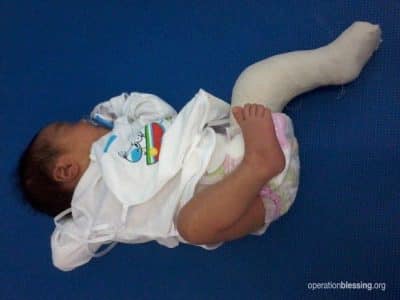 Time of Celebration Dampened by Diagnosis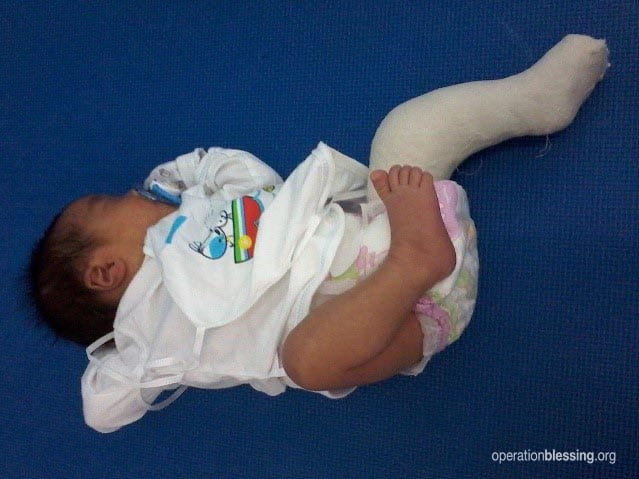 VIETNAM – At up to seven days of festivities, Tet—or the Lunar New Year—is the longest celebration in Vietnam. But it became a time of heartbreak for new mother Le Thi.
On the fourth day of the festival, Le Thi gave birth to her baby boy, Luong, but immediately noticed something was wrong. His left foot was turned up and in. Le Thi sought every health worker in the hospital asking for help, but they were short-staffed for the holiday and none could identify what was wrong with her baby.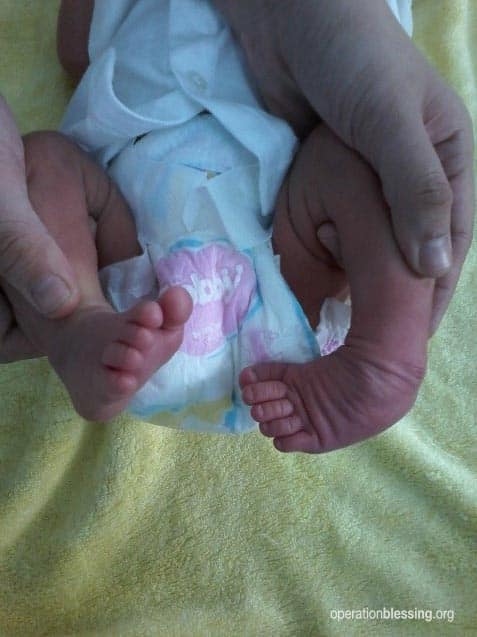 Finally, a midwife recommended Luong visit Tu Du Obstetric Hospital for a diagnosis. There, she met Operation Blessing's partner, MiracleFeet, and found out her baby boy had clubfoot.
As she walked into the waiting room, she saw other parents holding babies with the same condition. She began connecting with those who were going through the same process and found a sense of community through the journey.
It brought her comfort, and she was even happier when she learned baby Luong's condition was correctable and it would be free to her family. Treatment began immediately, and though Le Thi was nervous, she clung to the belief that her baby boy would get better.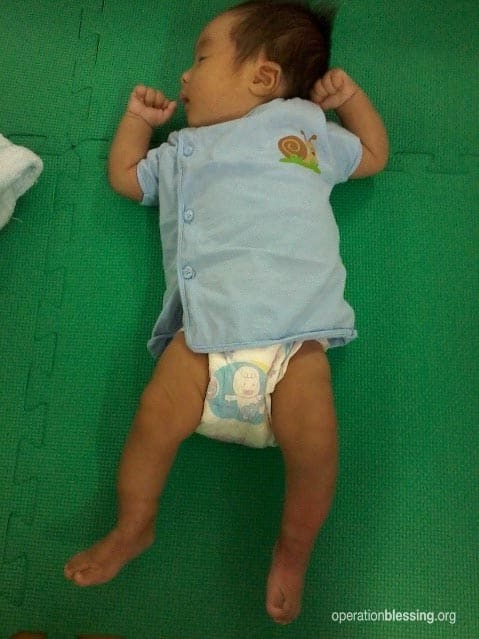 After five rounds of casting, little Luong moved into bracing and his parents were thrilled at the difference in his foot.
"My husband and I are very happy," she said. "At present, he is wearing his first pair of shoes!"
Now, instead of worrying about her son's future, Le Thi looks forward to watching him take his first steps.
"Thank you to the doctors who treated my son and helped my family," she said.
HOW YOU CAN HELP

Your support is critical in helping families fight poverty.
Click here to make an online donation today
and let your gift make a significant impact in the lives of those who urgently need it.