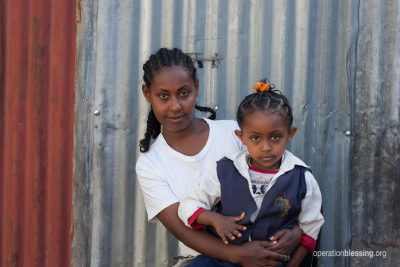 Dignity and Independence Restored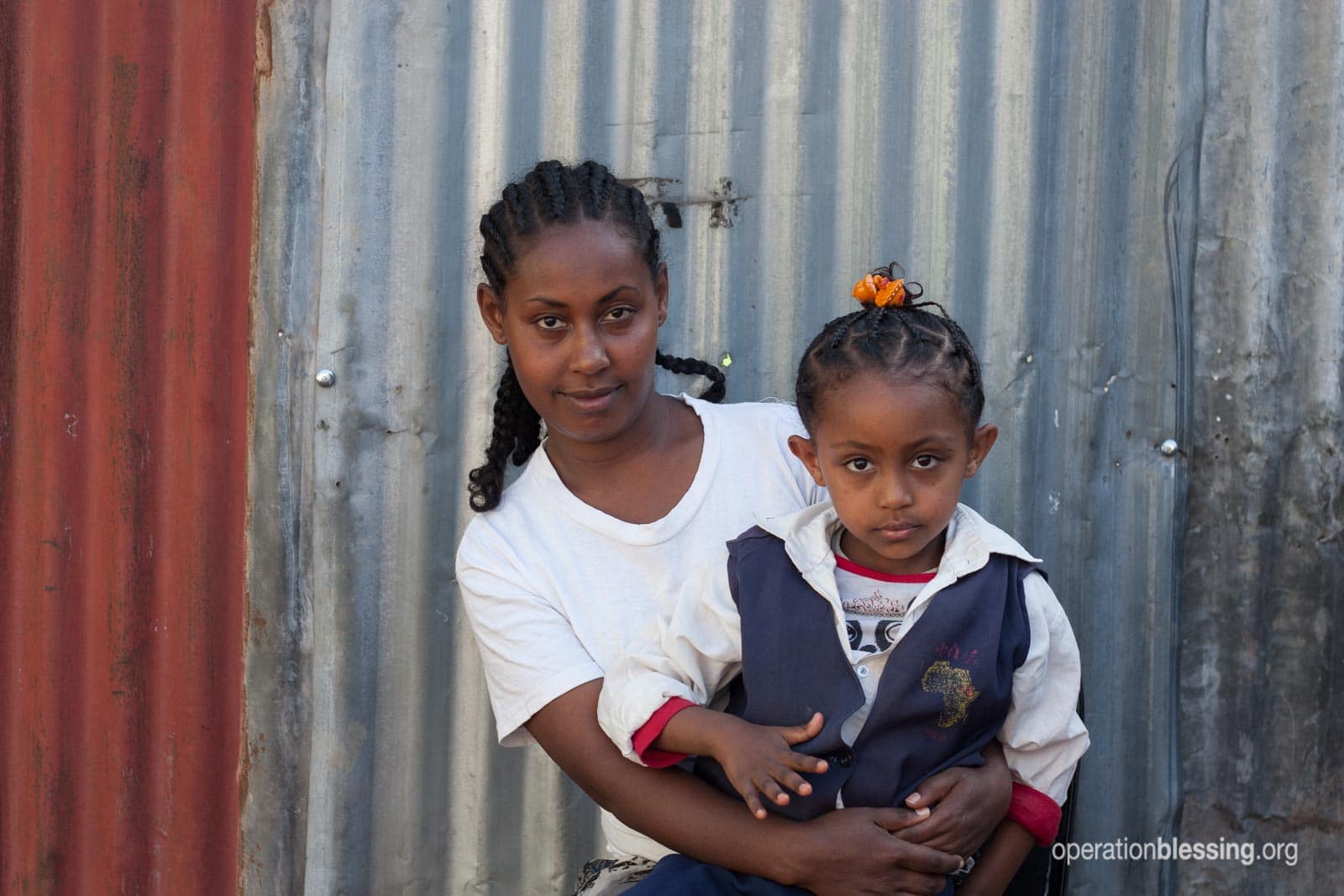 ETHIOPIA – Imagine being one of six family members living in a one-room mud house that sits over a waste hole. Rent options are limited because you live with your extended family and landlords are worried about excessive water and electricity usage, and the waste overflows on a regular basis. This was seven-year-old Chen's situation six years ago, before she came with her mom, Meseret, to Embracing Hope Ethiopia (EHE), an Operation Blessing supported organization that seeks to lift families from extreme poverty while keeping them together as a unit.
Meseret and Chen were living with Mereset's mother, older sister and the sister's two daughters. Meseret's mom begged and washed clothes for money for the family, but still they struggled to have food and proper clothing. The ladies heard about EHE and approached the organization in search of relief from their desperate situation.
Immediately, Meseret and Chen received medical check-ups to determine any health needs. Chen was enrolled in daycare, a safe environment for children where she received four nutritious meals each day, two baths per week, clothing and toys. Chen thrived in the social and school environments; she is now doing well and enjoying first grade.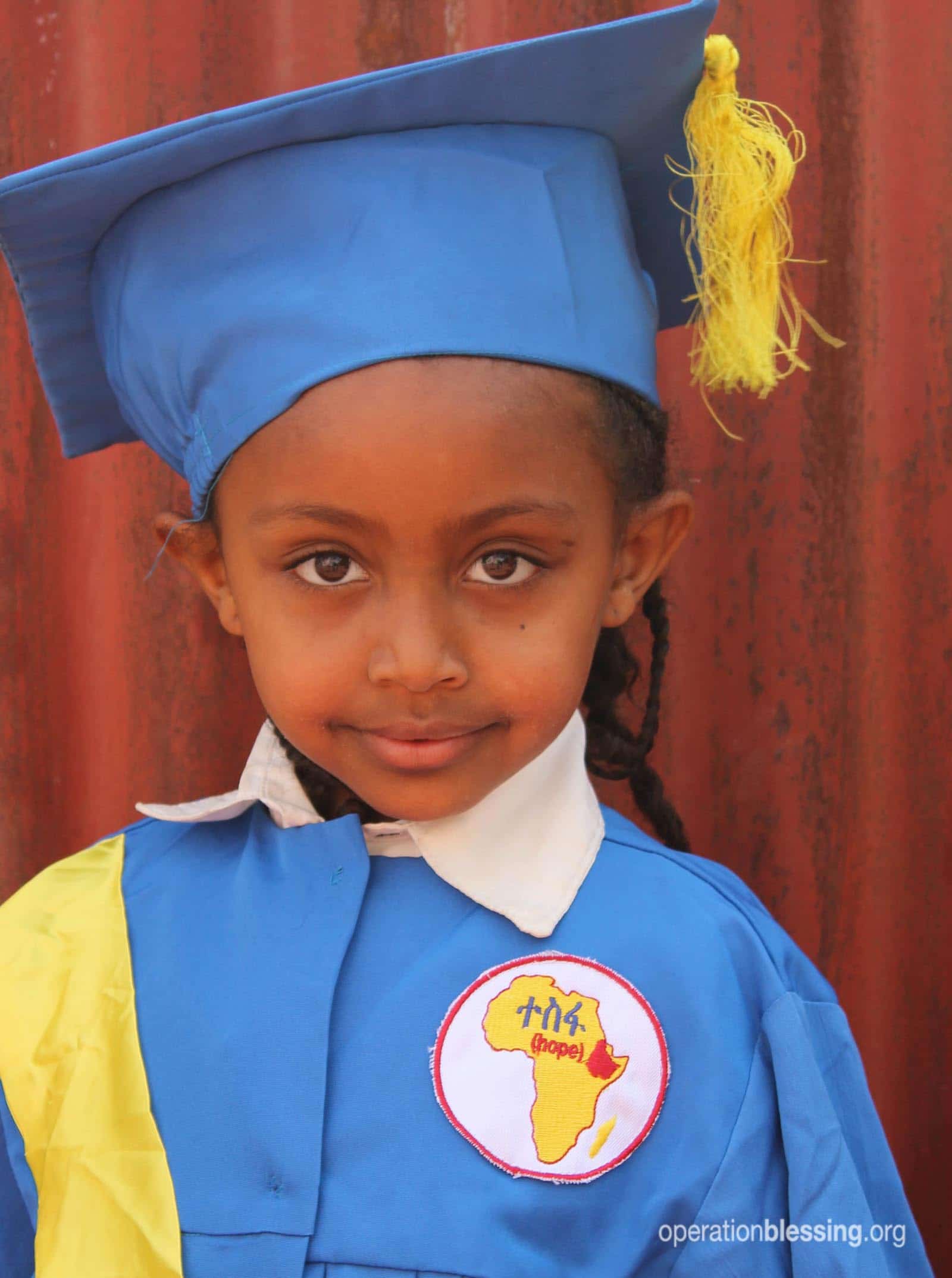 Meseret took the days Chen was in daycare to finish her education, including a teacher-training program. She also took the opportunity to learn jewelry making, giving her two sources of income.
Today, Meseret is successful in providing for herself and Chen as a teacher and a jewelry maker. After six years of housing, educational, food and clothing support from Operation Blessing and Embracing Hope Ethiopia, Meseret has found her dignity and independence as she works hard to teach Chen that a better future is just on the other side of love, support, encouragement and determination.
HOW YOU CAN HELP

Your support is critical in helping families fight poverty.
Click here to make an online donation today
and let your gift make a significant impact in the lives of those who urgently need it.