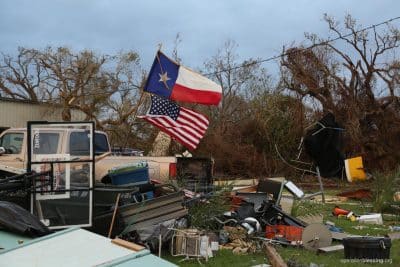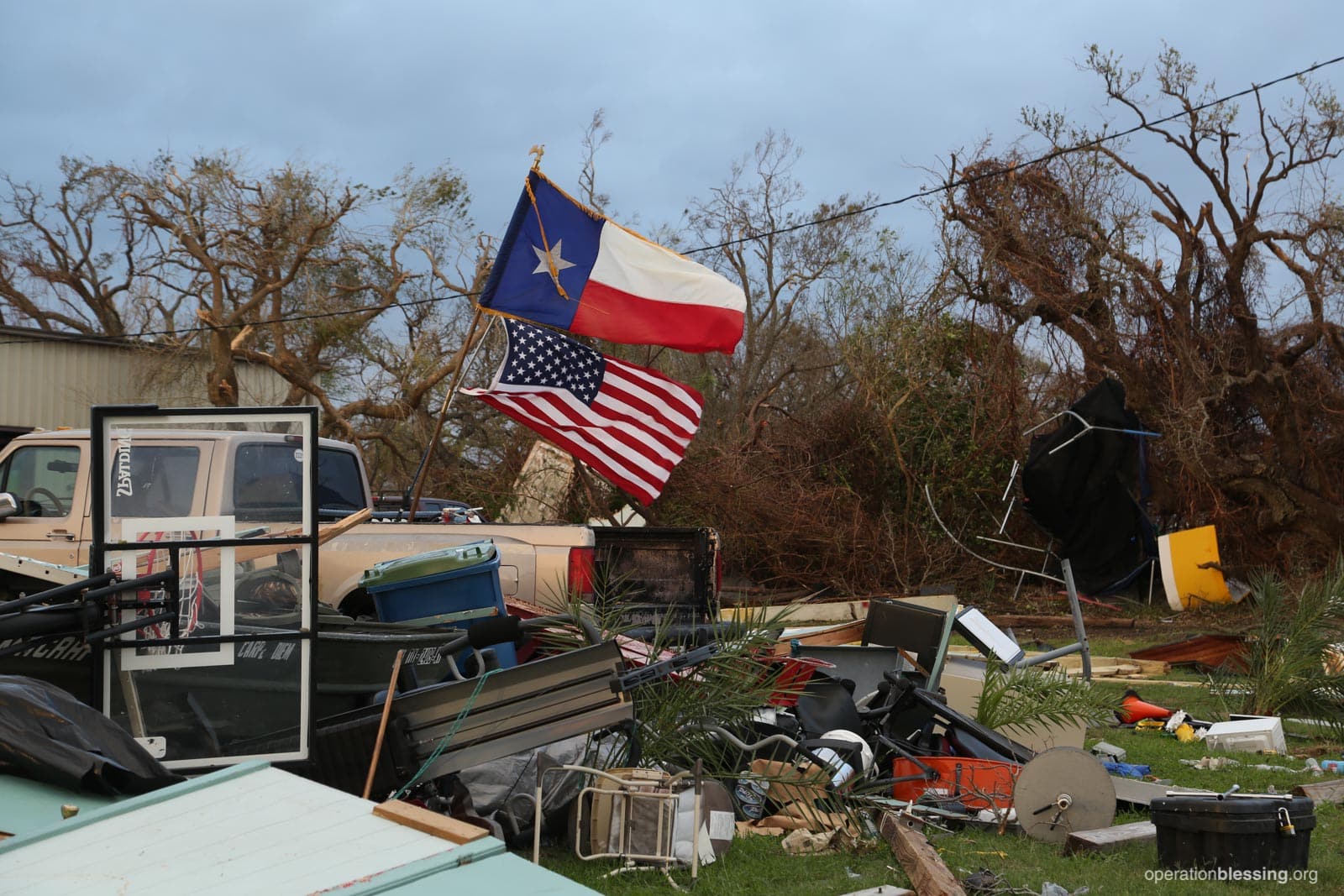 TEXAS – On August 25, Hurricane Harvey made landfall near Rockport, Texas, as a powerful category 4 storm. Just two days earlier, Harvey had been nothing more than a loose collection of thunderstorms off the coast of Mexico, leaving Texans precious little time to prepare.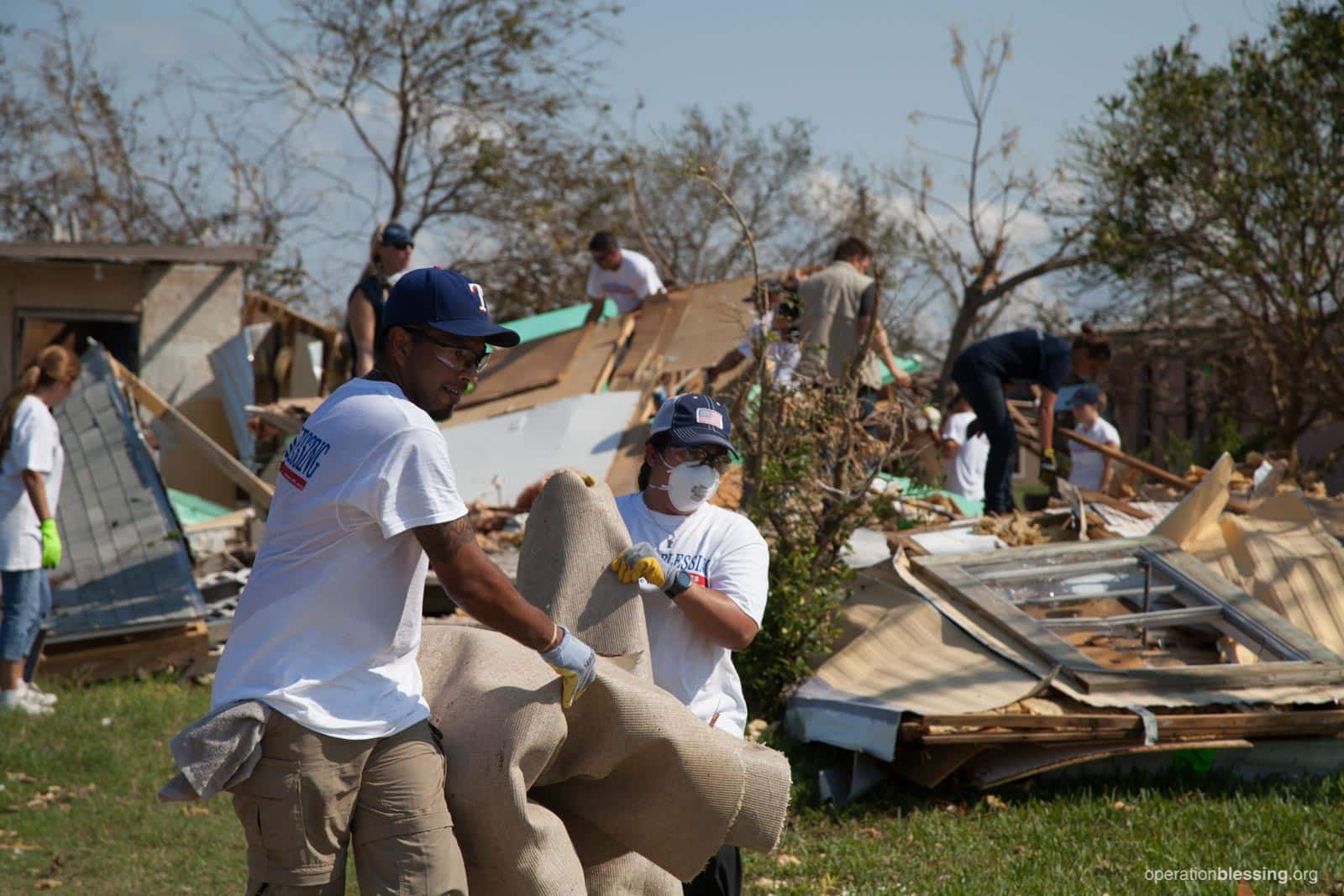 Harvey's storm surge and 130 mph winds caused massive destruction in Rockport and surrounding areas. Harvey churned steadily up the coast dropping enormous amounts of rain as it went, eventually breaking every rainfall record for a tropical cyclone with totals of up to 52 inches. The record breaking rains led to historic flooding, and Houston, the nation's fourth largest city, was ground zero.
By the time Harvey finally petered out over Tennessee and Kentucky, almost a week after first making landfall, hundreds of thousands of homes had been damaged or destroyed and a million people displaced.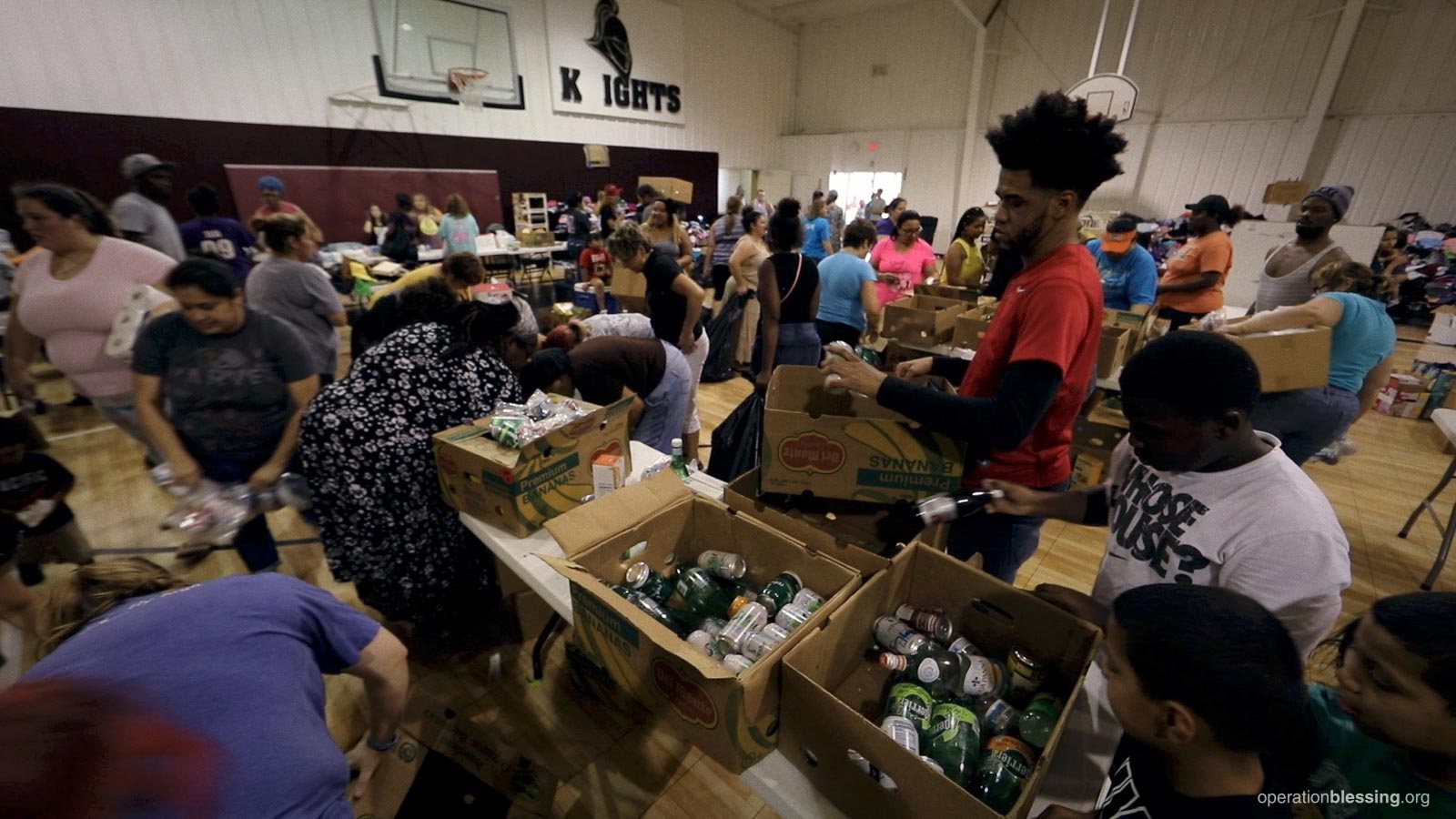 Even before the storm hit, Operation Blessing's U.S. disaster relief team deployed to Texas to prepare for an immediate response. In the days after Harvey's impact, several local churches served as distribution centers as Operation Blessing semi-trucks delivered tons of emergency relief supplies including food, water, and hygiene items to the beleaguered survivors. Other disaster relief equipment including an industrial generator, mobile kitchen, chainsaws and other tools for debris removal, shower trailer for residents and volunteers, and more quickly arrived on the scene to support recovery efforts.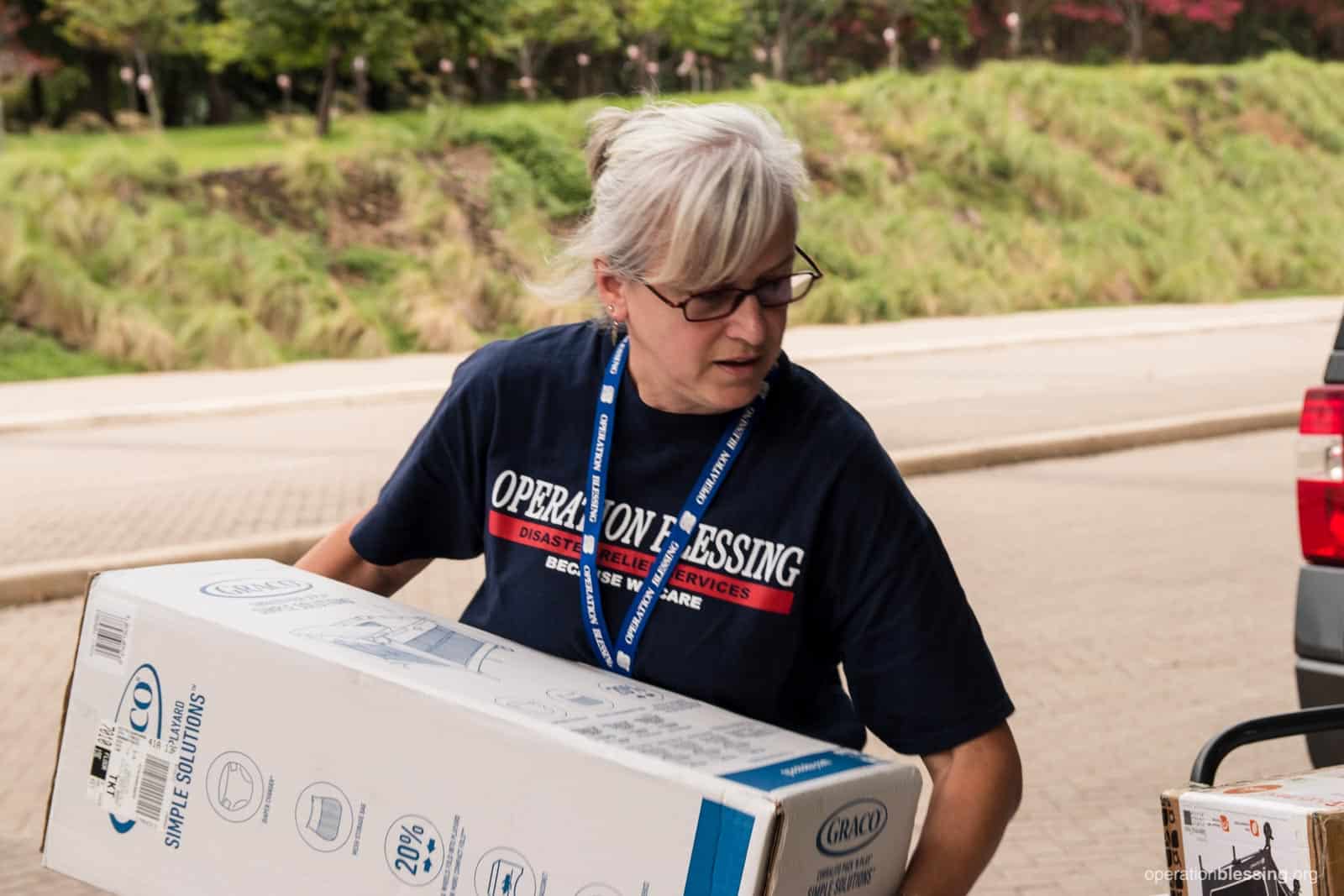 As the floodwaters began to recede, Operation Blessing set up volunteer headquarters at churches in Rockport, Beaumont, and Port Arthur. At each site, Operation Blessing staff accepted requests for help from residents whose properties had been damaged or destroyed by the storm and the floods. From there, thousands of Operation Blessing volunteers worked for days on end to remove waterlogged flooring, drywall, appliances, and belongings in a race to prevent mold from taking over in flooded homes.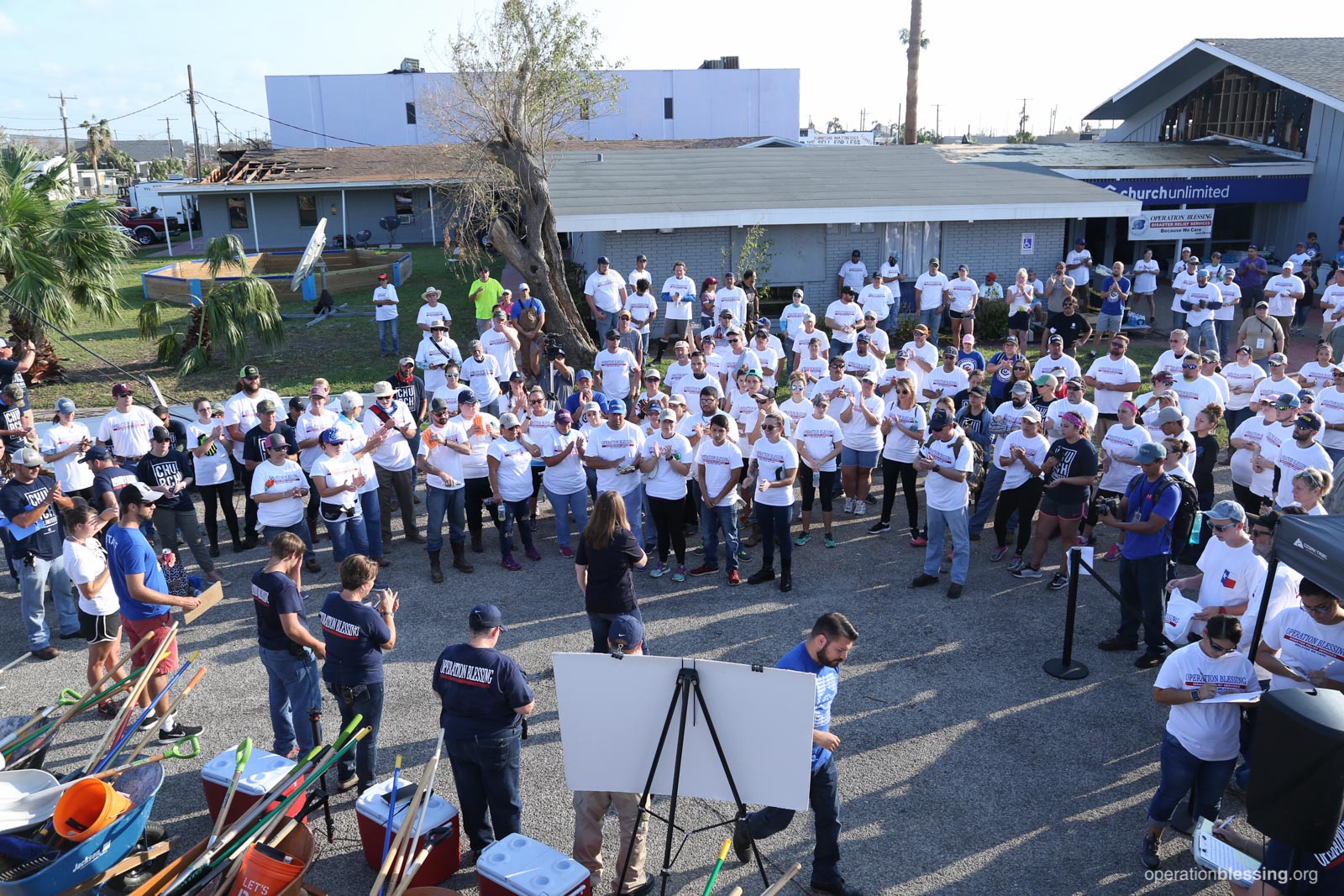 For many residents, just knowing they didn't have to face the clean up process alone made all the difference, especially for the elderly, disabled, single mothers, and uninsured. "It's wonderful, I never thought there were people like this," said Sandy, who was helped by an OBI work crew. Ruth, another OBI beneficiary from Port Arthur, said, "We're tremendously blessed by Operation Blessing. It's aptly named."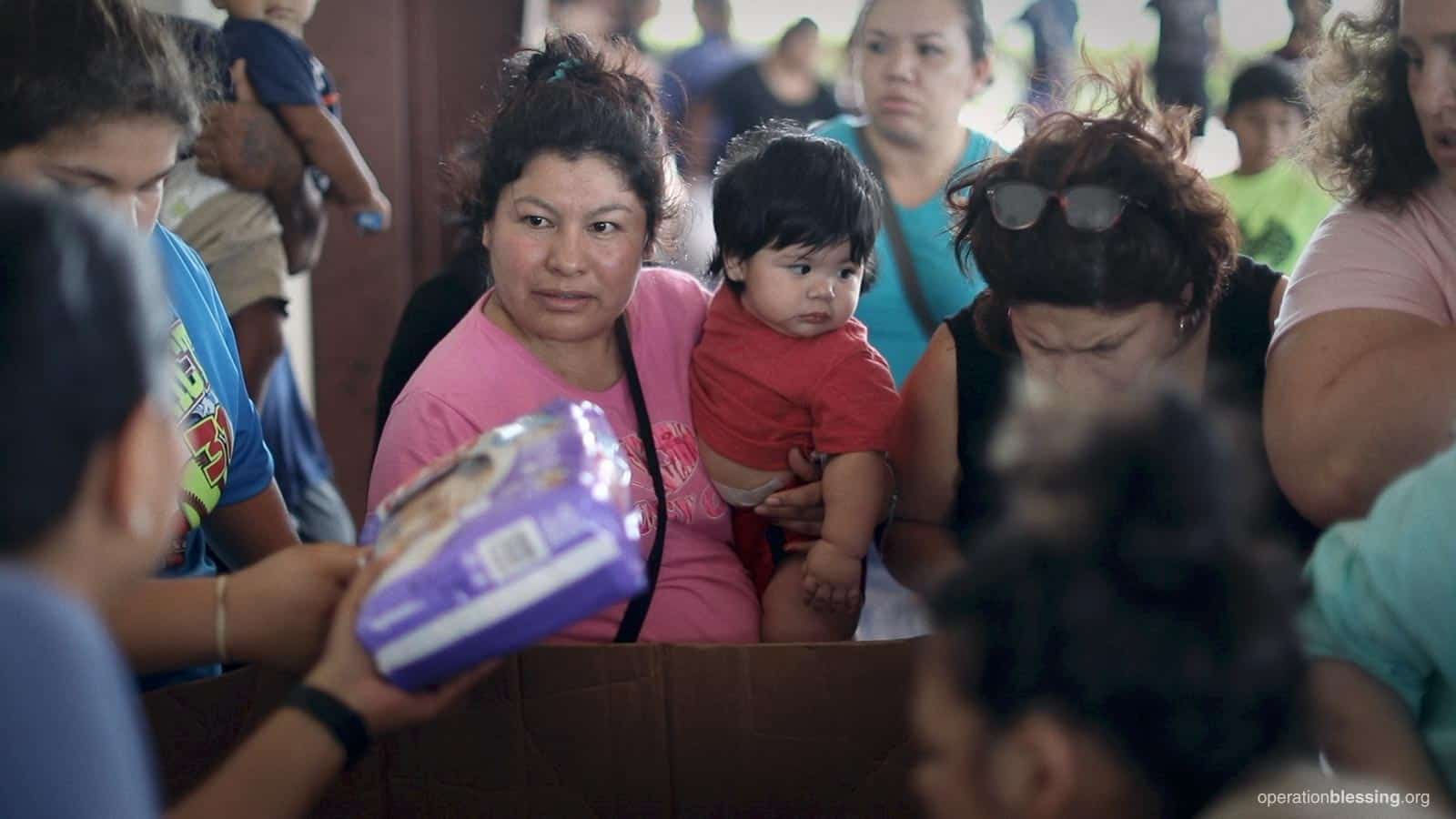 Thanks to our faithful supporters, Operation Blessing has been able to respond quickly and powerfully to the unprecedented crisis brought by Hurricane Harvey. For those experiencing such a devastating disaster and so much personal loss, Operation Blessing partners provide both practical help and the hope of a brighter future to come.
HOW YOU CAN HELP

Your support is critical to providing relief for the hungry, water for the thirsty, medical care for the sick, disaster relief for those in crisis, and so much more.
Click here to make an online donation today
and let your gift make a significant impact in the lives of those who urgently need it.

Print Friendly