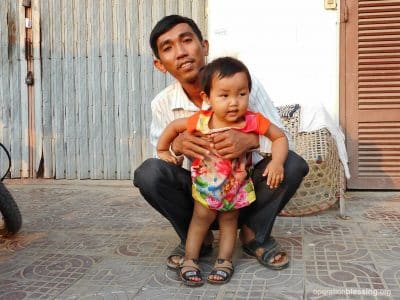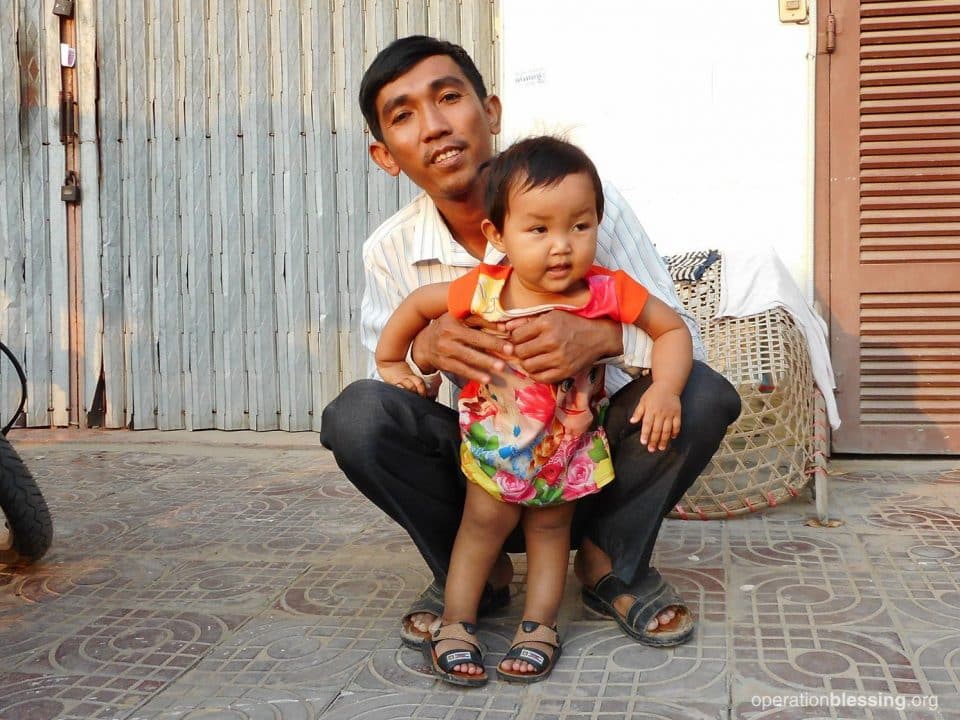 CAMBODIA – Facing a condition like clubfoot is hard in the best of circumstances. But when families face discouragement and judgement from the community around them, the very treatable condition can feel overwhelming. Such was the case for Sonita's family in Cambodia.
Two years ago, Sonita's father and mother, an office worker and the owner of a small coffee shop respectively, expected a healthy, happy baby. However, at the birth, an observant midwife quickly identified that newborn Sonita suffered from bilateral clubfoot, meaning both feet turned in at an angle. This could prevent her from walking, playing, and leading a happy life as she grew older. Fortunately, the midwife knew about the condition and directed them to a nearby MiracleFeet clinic supported by Operation Blessing partners that uses the gentle, noninvasive Ponseti method — a series of castings that repair the foot position.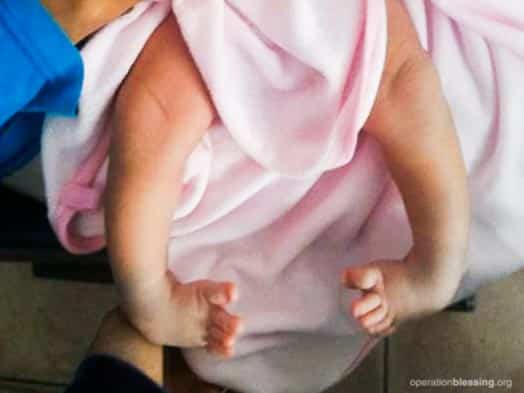 Unfortunately, as so often happens in areas lacking sufficient education about the condition, Sonita's parents faced incredible discouragement from their friends and neighbors. They insisted the clubfoot had been caused by some wrongdoing in the family's past. When Sonita's parents didn't see quick results after the first few castings, they began to grow hopeless.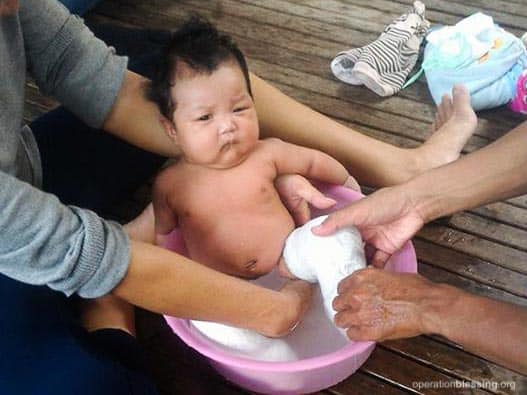 Nevertheless, they remained committed to the treatment and the regular one-hour motorcycle trips to the hospital. Soon, they began to notice a difference in Sonita's feet, and before long she walked on her own two straightened feet with no issues at all!
Thanks to her parents' perseverance in the face of discouragement, MiracleFeet, and your faithful support, 2-year-old Sonita has become a walking success story. Sonita's parents dream that someday she might become a teacher, although for now she seems content to play with her dolls. Thank you for putting this family's dreams within their reach!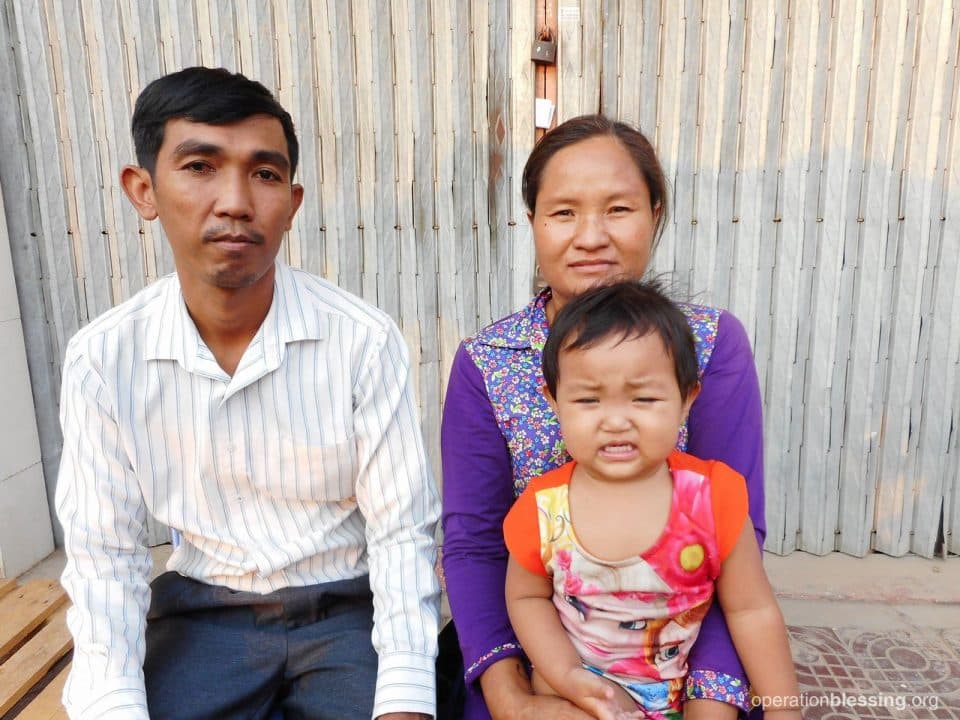 HOW YOU CAN HELP

Your support is critical to providing relief for the hungry, water for the thirsty, medical care for the sick, disaster relief for those in crisis, and so much more.
Click here to make an online donation today
and let your gift make a significant impact in the lives of those who urgently need it.

Print Friendly