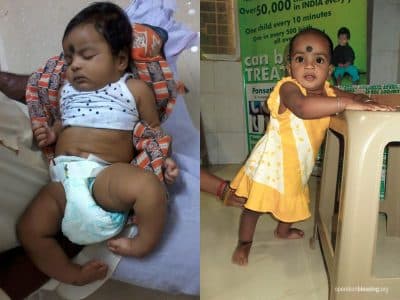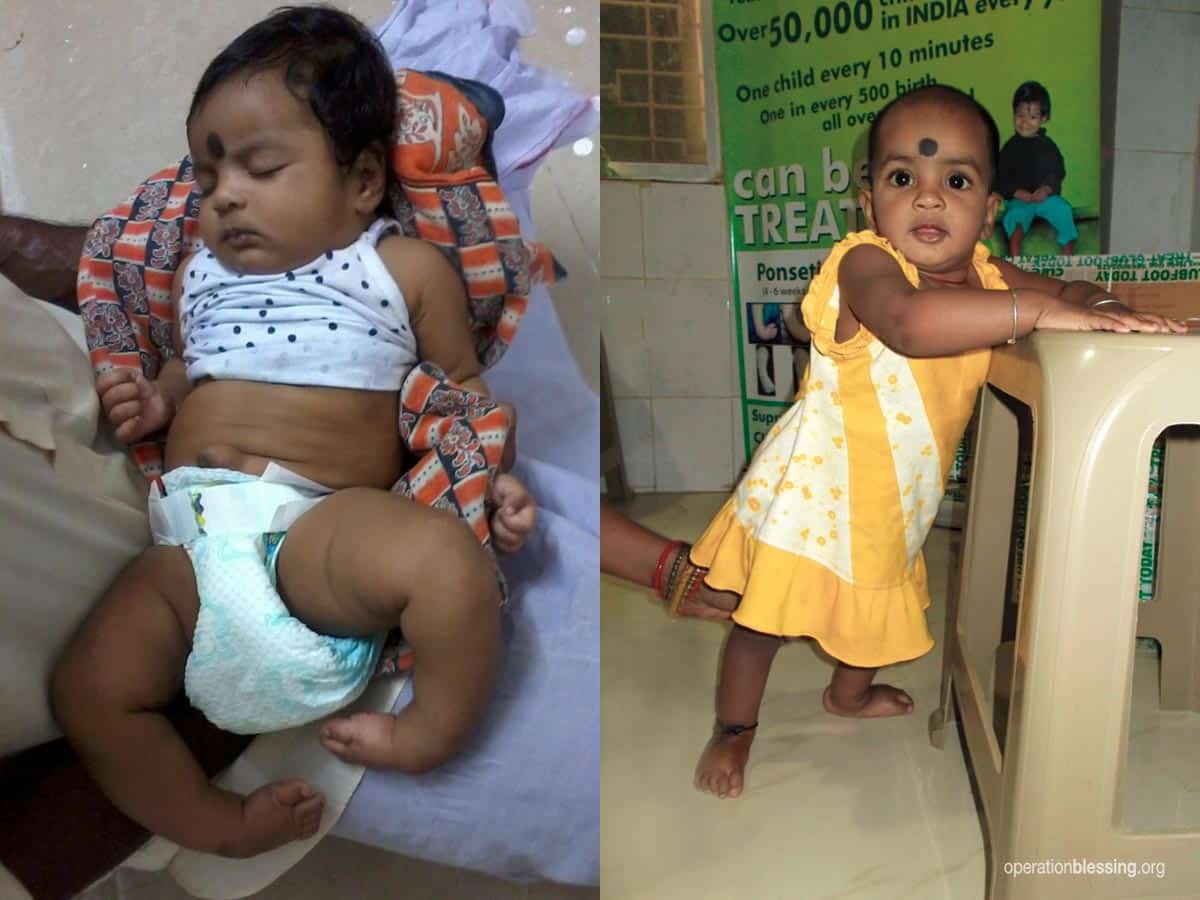 INDIA – Mansi and Umakanta had struggled for more than five years to conceive a child, so when Mansi finally became pregnant they were overjoyed. Before, they had feared rejection from their community, as happens to some infertile women in India. Once pregnant, Mansi and Umkanta looked toward the future with great hope.
Unfortunately, when their baby girl was born the couple discovered she had clubfoot. Her feet were turned inward and upward, making the skill of walking almost impossible to conquer. Mansi and Umakanta hid their daughter's condition from their family, again for fear of being ostracized, this time for having a child with an untreated disability.
Mansi and Umakanta finally confided in a doctor, who quickly referred them to a local clinic supported by MiracleFeet, an Operation Blessing partner that provides thorough treatment for children born with clubfoot. After the young girl's first doctor's appointment, where her parents learned the clubfoot could be corrected, she was named Rupasi, which means "beautifully created."
With a renewed hope, Mansi and Umakanta shared Rupasi's condition with their families; they were pleasantly surprised by Umakanta's father's kindhearted reaction. In a short span of time, with the use of casts, braces and a small procedure to release tightness in the child's heel, Rupasi's feet were corrected.
Through commitment and compassion, MiracleFeet helps thousands of children like Rupasi each year reverse their disability of untreated clubfoot. Instead of being covered in shame and anxiety, Mansi and Umakanta can raise Rupasi with confidence that she will happily walk, run, jump and play her way through childhood and beyond.
HOW YOU CAN HELP

Your support is critical to providing relief for the hungry, water for the thirsty, medical care for the sick, disaster relief for those in crisis, and so much more.
Click here to make an online donation today
and let your gift make a significant impact in the lives of those who urgently need it.

Print Friendly