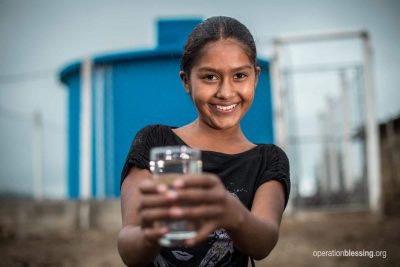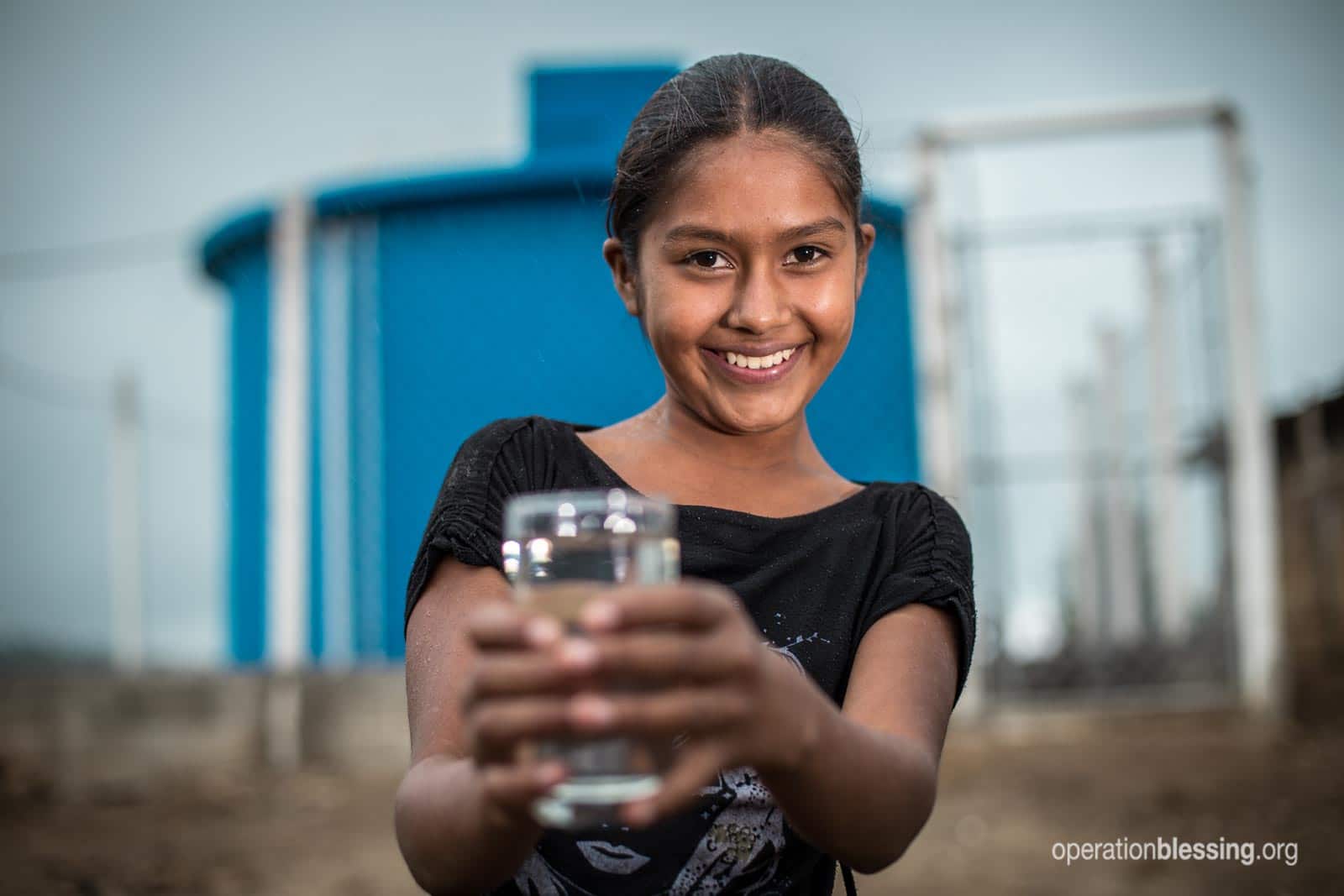 HONDURAS – For families living in El Campanario in the mountains of Honduras, clean, safe water has never been readily available. Coffee plantations near the community use pesticides and other chemicals that get into the water and make it dangerous to ingest. During the rainy season, the water is contaminated with mud as well.
Ten-year-old Crucita lives with her large family in El Campanario. She and other family members take turns working in the coffee plantations to earn income. Though some of their needs were being met, safe water for drinking and basic hygiene remained an elusive luxury. The contaminated water they did have access to was negatively impacting the health of Crucita and the others.
Operation Blessing International learned of the situation in Crucita's community through water projects conducted in several neighboring towns. In two months' time, OBI installed a 5000-gallon water storage tank and a network of pipes that carries water into every home in the village.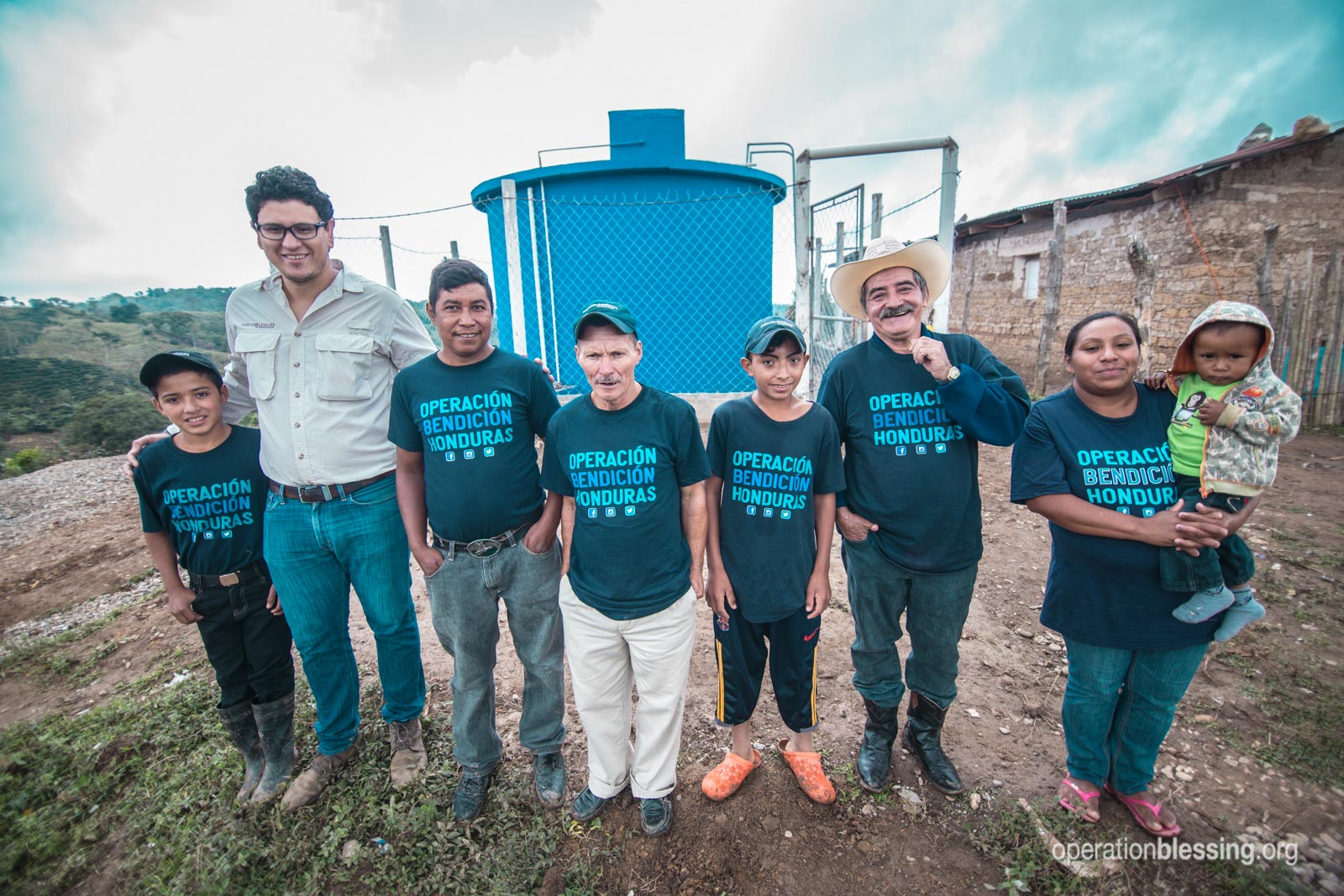 Crucita praised the water for being clean, fresh-smelling and, most importantly, readily available in her home. She is thankful to be drinking water free of dangerous chemicals and pesticides. Safe water for Crucita and her family means better daily living, better health and the chance to spend their energy on more positive endeavors.
With this, and other safe water projects around the world, OBI is working to ensure that vulnerable families who live in extreme poverty have one less burden to shoulder.
HOW YOU CAN HELP

Your support is critical in helping families fight poverty.
Click here to make an online donation today
and let your gift make a significant impact in the lives of those who urgently need it.