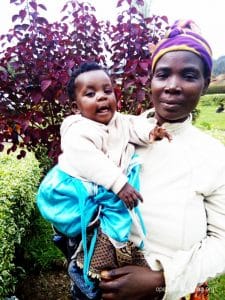 Eating Healthy to Be Healthy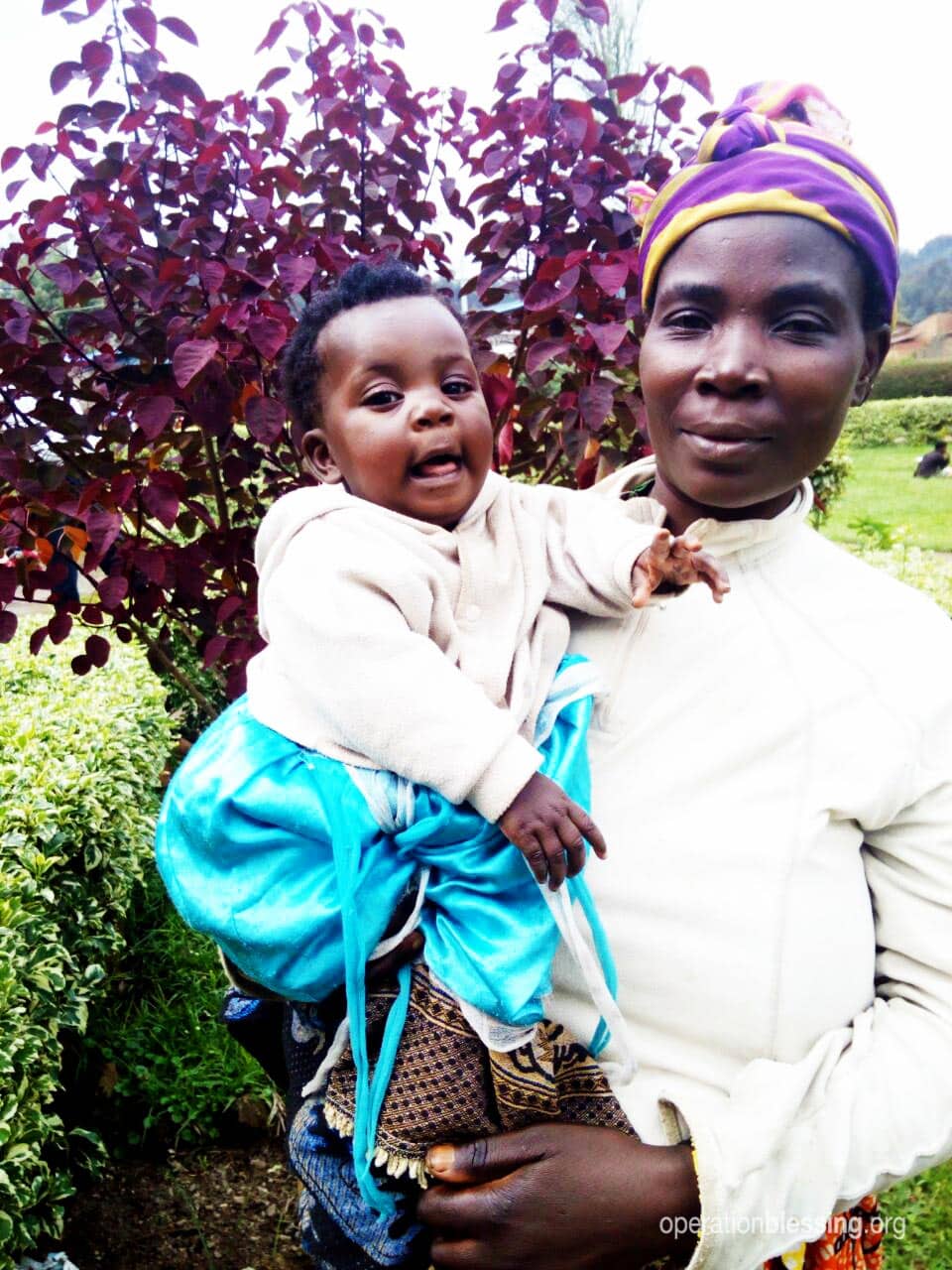 RWANDA – Bayavuge grew and sold vegetables her whole life, but had no idea how they could help her baby girl.
"I would cultivate crops for two purposes; either for selling [at] markets, or for home consumption," she said. "I never considered the nutritional benefit of crops."
Operation Blessing's partner in Rwanda, Gardens for Health, reaches out to small farmers, like Bayavuge, to help leverage their existing knowledge of agriculture and bolster it with new information about nutrition.
Bayavuge joined a class where she learned about the nutritional value of vegetables, how to feed her daughter a balanced diet and how to cook and prepare meals. One of her favorite parts of the learning process was the "one pot, one hour" methodology where she learned new styles of cooking.
In addition, while Bayavuge learned, her daughter had the opportunity to learn and play with other children as part of Gardens for Health's Early Childhood Development program. Bayavuge watched as little Abijuru blossomed.
"She was there with another kid laying down on the mat and playing and giggling. They are best friends, I think," Bayavuge said. "It gives me hope that when she grows up she will be a sociable person like me."
At the end of the program, Bayavuge left with new knowledge that she was determined to use to benefit her family, but also to spread to help others in the community.
"We want a better future for our children," she said. "I wish to no longer see malnourished children in my community. I will share the knowledge I have and maybe some good results will come from it."
As many of the graduates of the program say, "Amagara aramirwa ntamerwa" or, "Being healthy requires eating healthy." Bayavuge cannot wait to see how her daughter learns and grows with a stomach filled with nutritious meals.
"I hope to improve the quality of my family's life."
Operation Blessing and Gardens for Health are confident that with her newfound knowledge, Bayavuge will succeed and little Abijuru will go far.
HOW YOU CAN HELP

Your support is critical in helping families fight poverty.
Click here to make an online donation today
and let your gift make a significant impact in the lives of those who urgently need it.