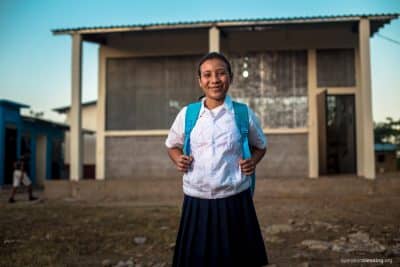 An Education Close to Home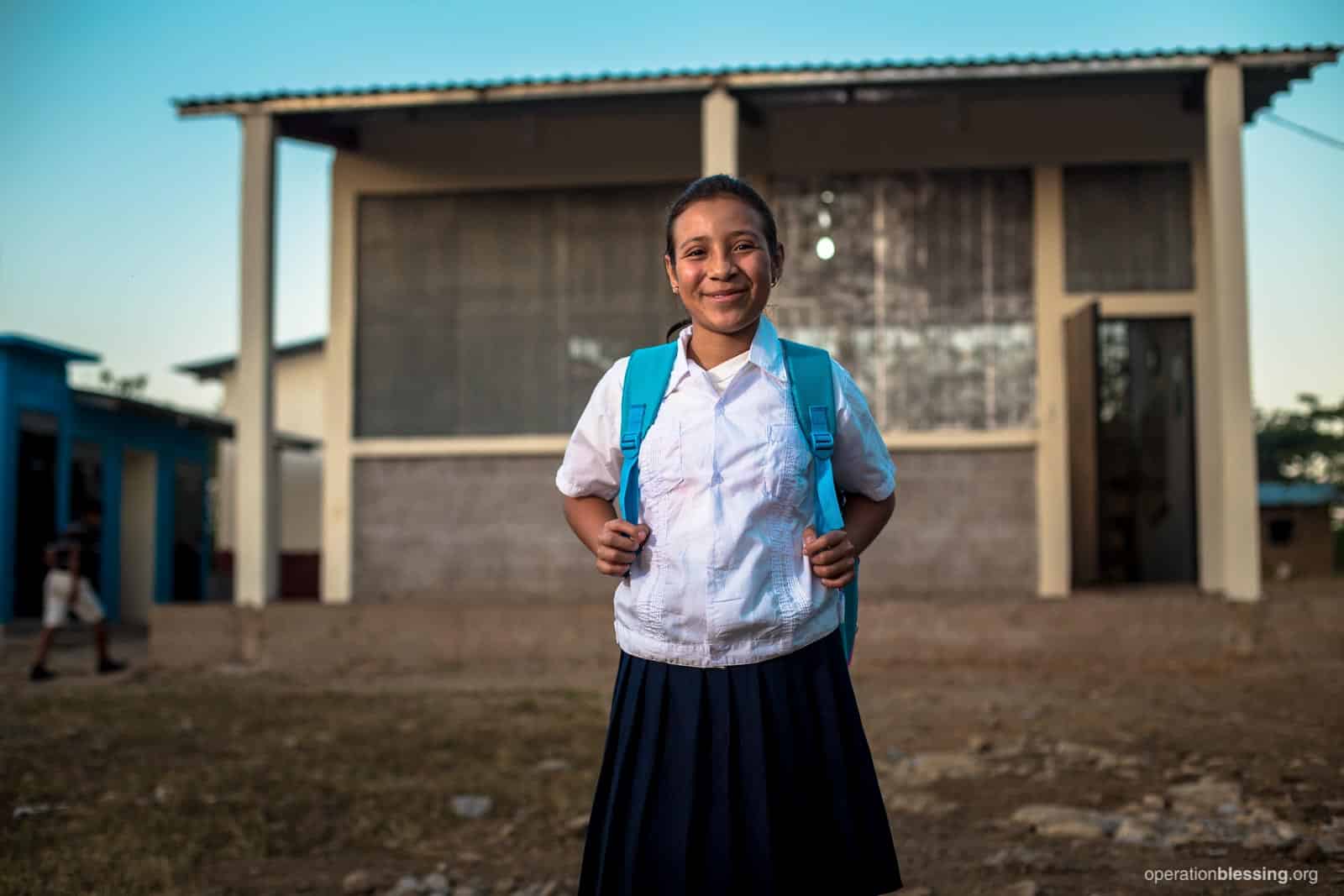 HONDURAS – Every morning Stephany had to get up early and endure a long, and at times dangerous, journey — just to get to school. Her father would walk with her when he could, but often she had to make the trip alone. The passage was especially hard during the rainy season when the river that crossed Stephany's path would rise. After several hours she would arrive muddy and wet, only to retrace her steps after class.
Stephany is from the small farming community of Brisas de Occidente in Honduras. Here, growing corn and beans is the primary source of income. Stephany's father works as a day laborer on the farms. Opportunities are few and far between in Brisas de Occidente, and most residents don't have more than a sixth grade education. Without a school nearby, they have been forced to choose between an arduous, time-consuming march to a faraway school and simply dropping out.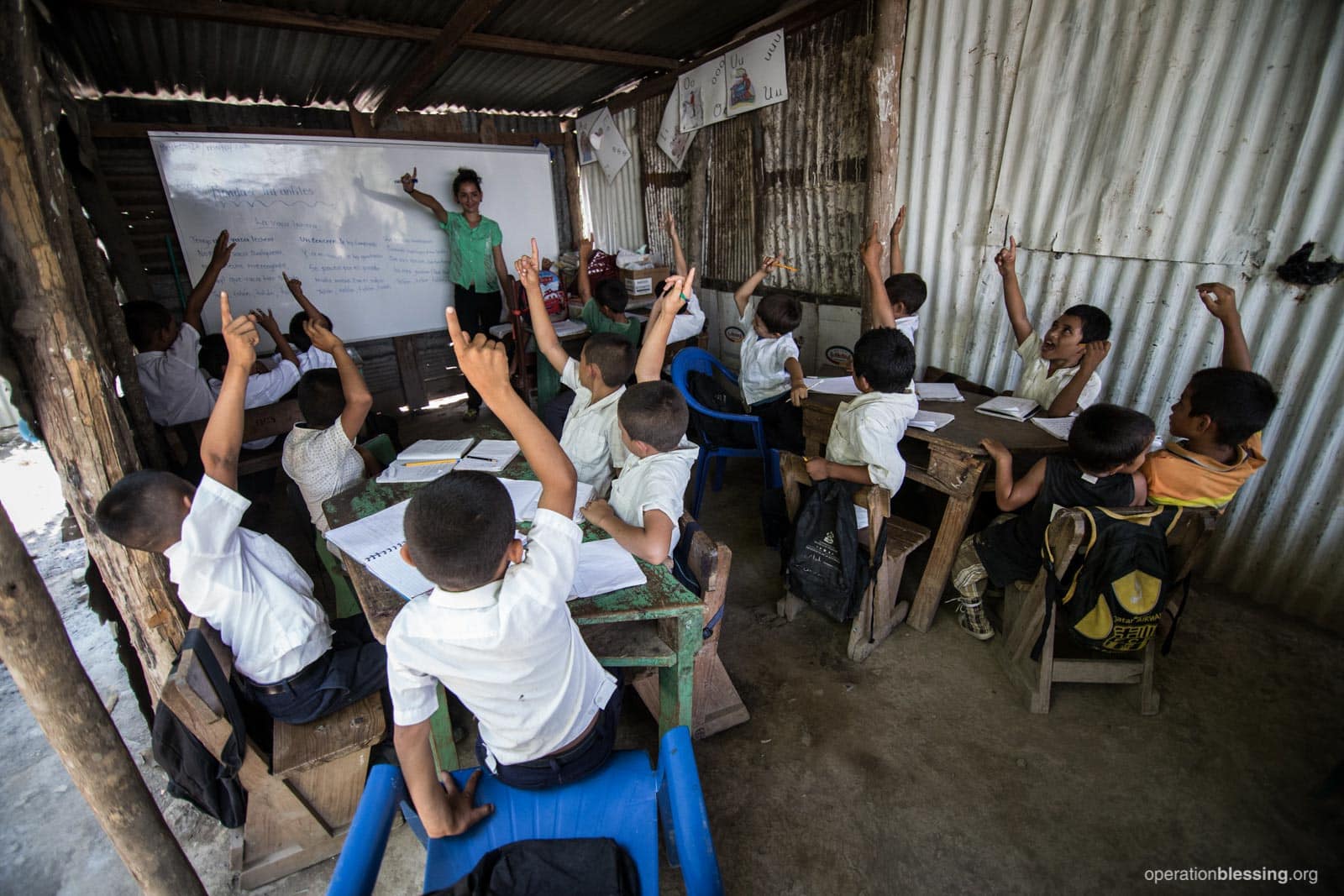 Worried for their children's safety and education, the community decided to build their own makeshift classroom using resources they had on hand — sheets of wood and old roofing. They then requested that the education authorities send a teacher to work in the school. But, though their intentions were good, the ramshackle structure was just too hot for Stephany and the other students to be able to concentrate on learning. To make matters worse, the classroom could not keep out mosquitos and other insects, and when it rained, water would soak the students and their schoolbooks.
Operation Blessing staff arrived in Brisas de Occidente to distribute shoes to the children there, but it didn't take them long to realize that the kids were missing more than just footwear. Soon, construction of a brand-new school was underway, and in a little over two months it was finished.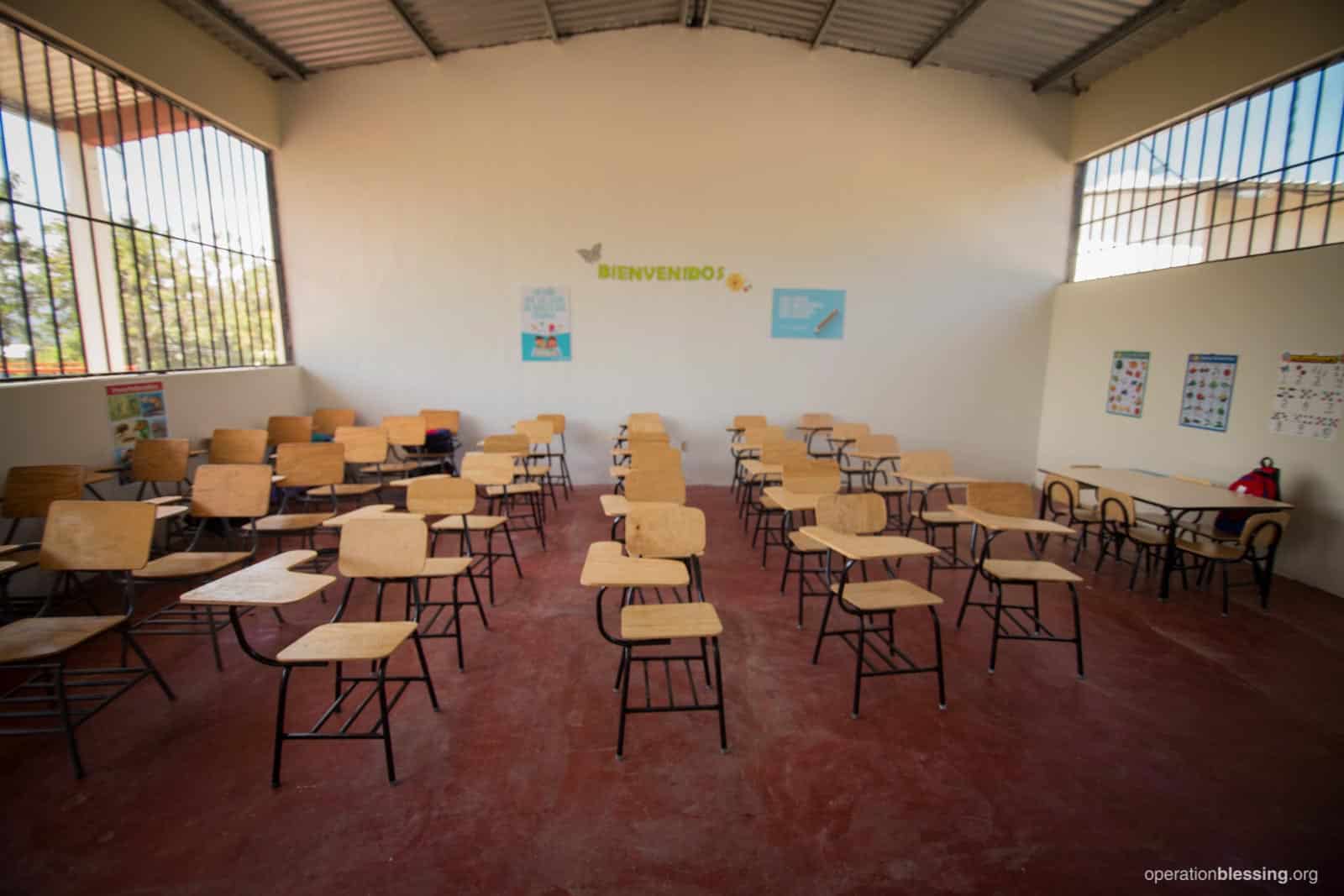 Thanks to Operation Blessing partners, Brisas de Occidente now boasts a first-class school facility complete with a brand new classroom; bathrooms for boys, girls, and teachers; a kitchen; and a playground. Stephany and her classmates also received new desks, notebooks, backpacks, and school uniforms!
Today the people of this impoverished farming community finally have a school they can be proud of, and Stephany will no longer have to endure a treacherous journey just for the chance to receive an education. With gratitude in her voice, she exclaimed, "Thank you so much for giving us a beautiful school!"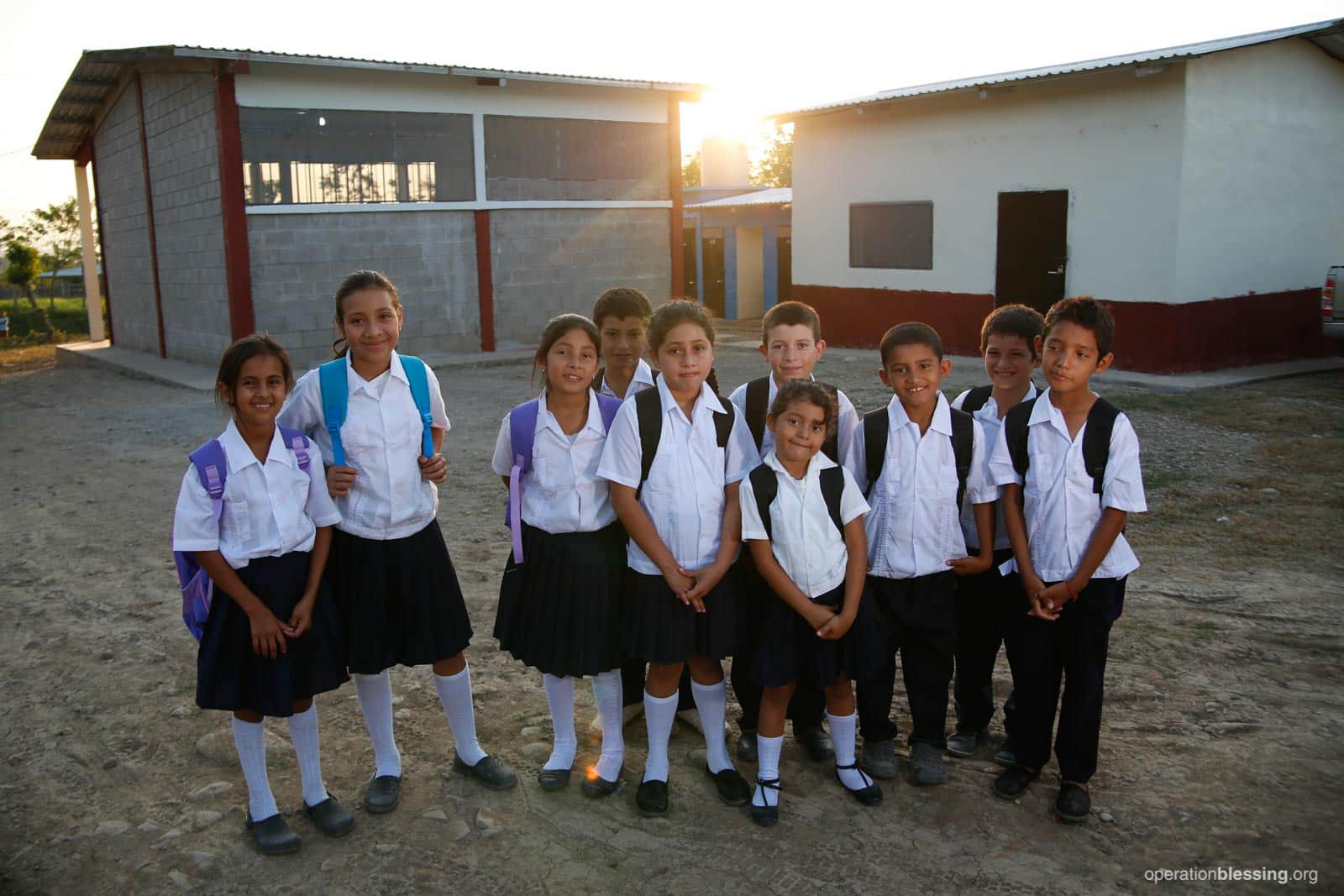 HOW YOU CAN HELP

Your support is critical in helping families fight poverty.
Click here to make an online donation today
and let your gift make a significant impact in the lives of those who urgently need it.