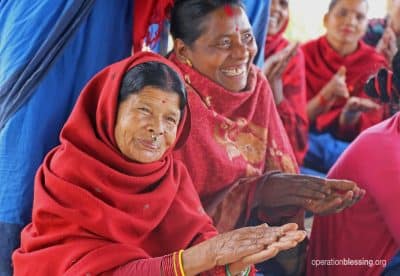 Empowering Women in Remote Nepal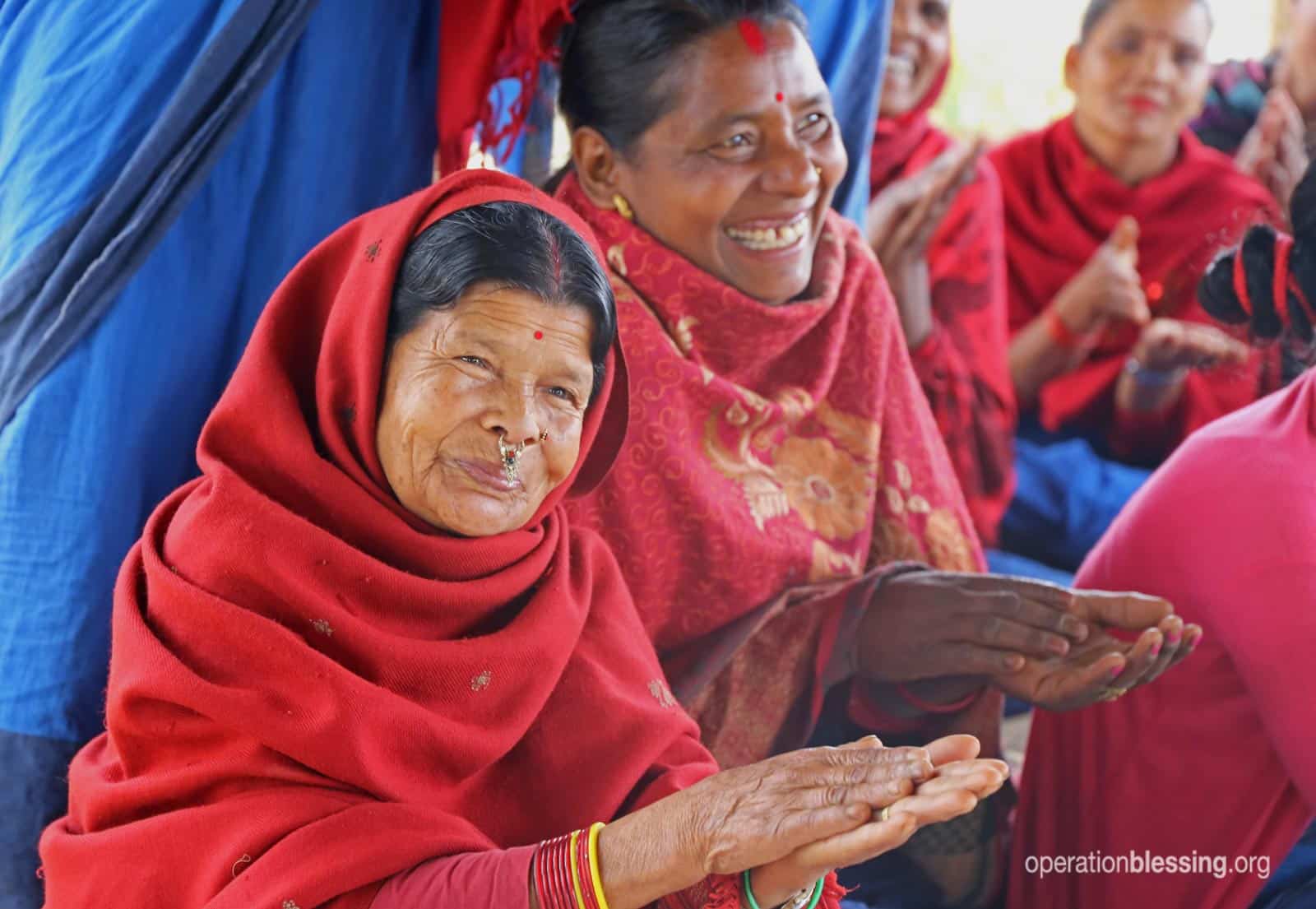 NEPAL – In Nepal's remotest villages live people groups so far removed from society that their names aren't even registered with the official government. Members of the Siddhara community dwell in forests, subsisting off the land. But one group is empowering women to make a real difference in the lives of people in these Nepali villages.
The "Ama Samhua," or "Mother Group," began two years ago with twenty-nine members. This organization is made up solely of women, ranging in age from eighteen to fifty-five. With the help of an Operation Blessing partner in Nepal called Chetana Kendra, the Mother Group launched with a vision to develop projects to benefit their communities. During their weekly meetings these women distribute supplies, report on current projects, and brainstorm new ways to transform their communities and improve living conditions.
Most of their villages are a four-hour drive from Khada, the nearest city, and 21 hours from the major metropolitan center of Kathmandu. The villagers must hike long distances through the forests to access needed supplies, their water is collected from ponds, they grow their own provisions, and they have no easy access to education. Electricity is a luxury they have never experienced.
To date, the Mother Group's projects have included a goat farming initiative, planting vegetable gardens, creating a community seed bank, providing education to prevent child marriages, and also offering classes empowering women within their homes and families. In just two years' time, the founding group multiplied into 25 separate Mother Groups, which are now benefiting 521 families in this remote Nepali area.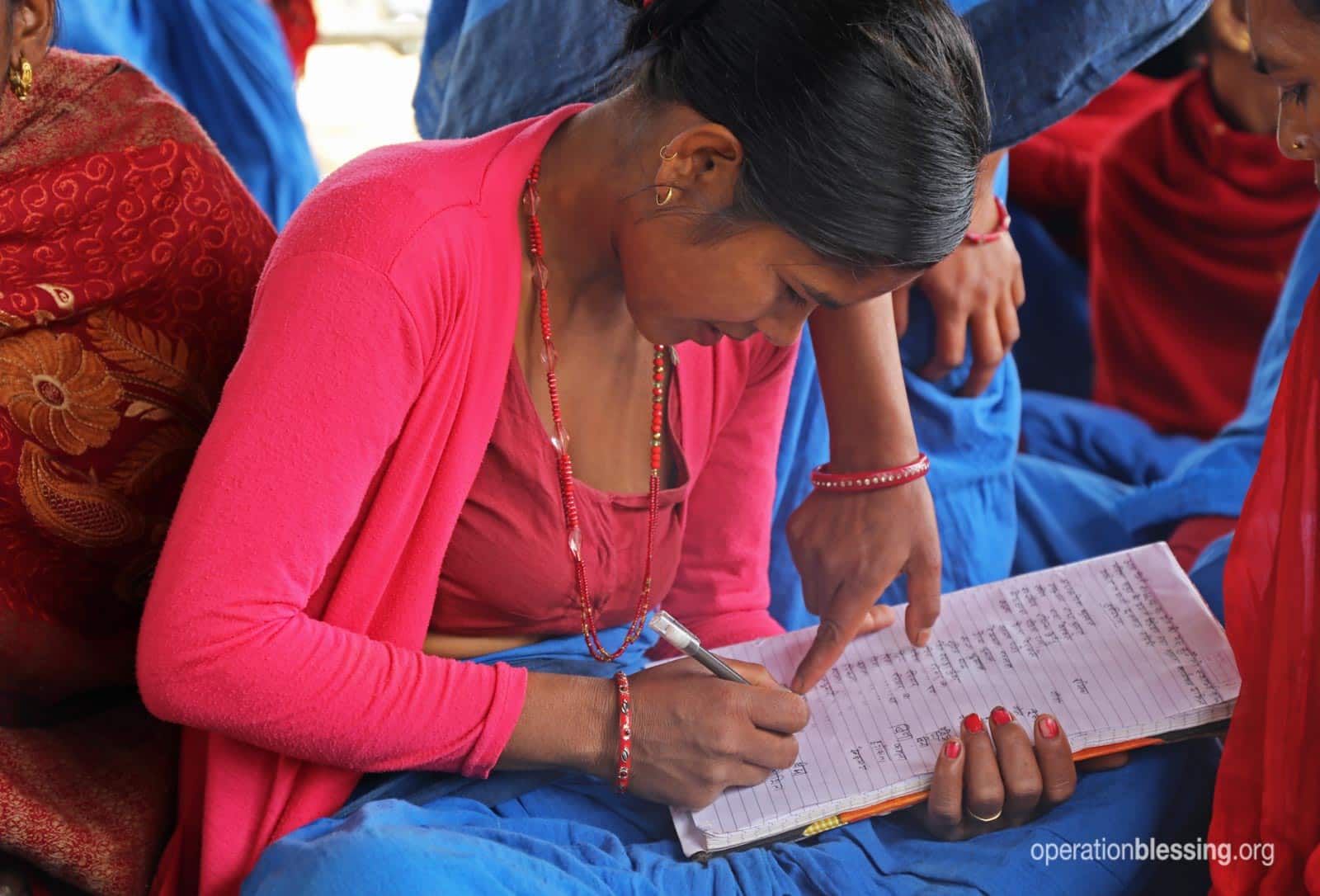 When Operation Blessing International heard of this amazing group of women, they wanted to help however they could. One of the greatest needs in these communities is safe water, so OBI provided chlorine tablets for the Mother Group to distribute. This will go a long way toward improving the health and well-being of the villagers. OBI also provided sustainable, rechargeable solar lights for these people who must manage without electricity. The lights will not only offer a safer way to brighten their dark nights, but will also save them the expense of candles or diesel oil for lanterns.
Harital, a core member of the first Mother group, said, "We are so happy that a new organization is helping us. The solar lights will benefit every single day the 62 families involved. Not only the children doing homework at night, but lighting the way in the morning when the husband goes to work in the field or for the women cooking in the night. We want to thank OBI also for the safe water. Most of the children are sick because we cannot get clean or secure water."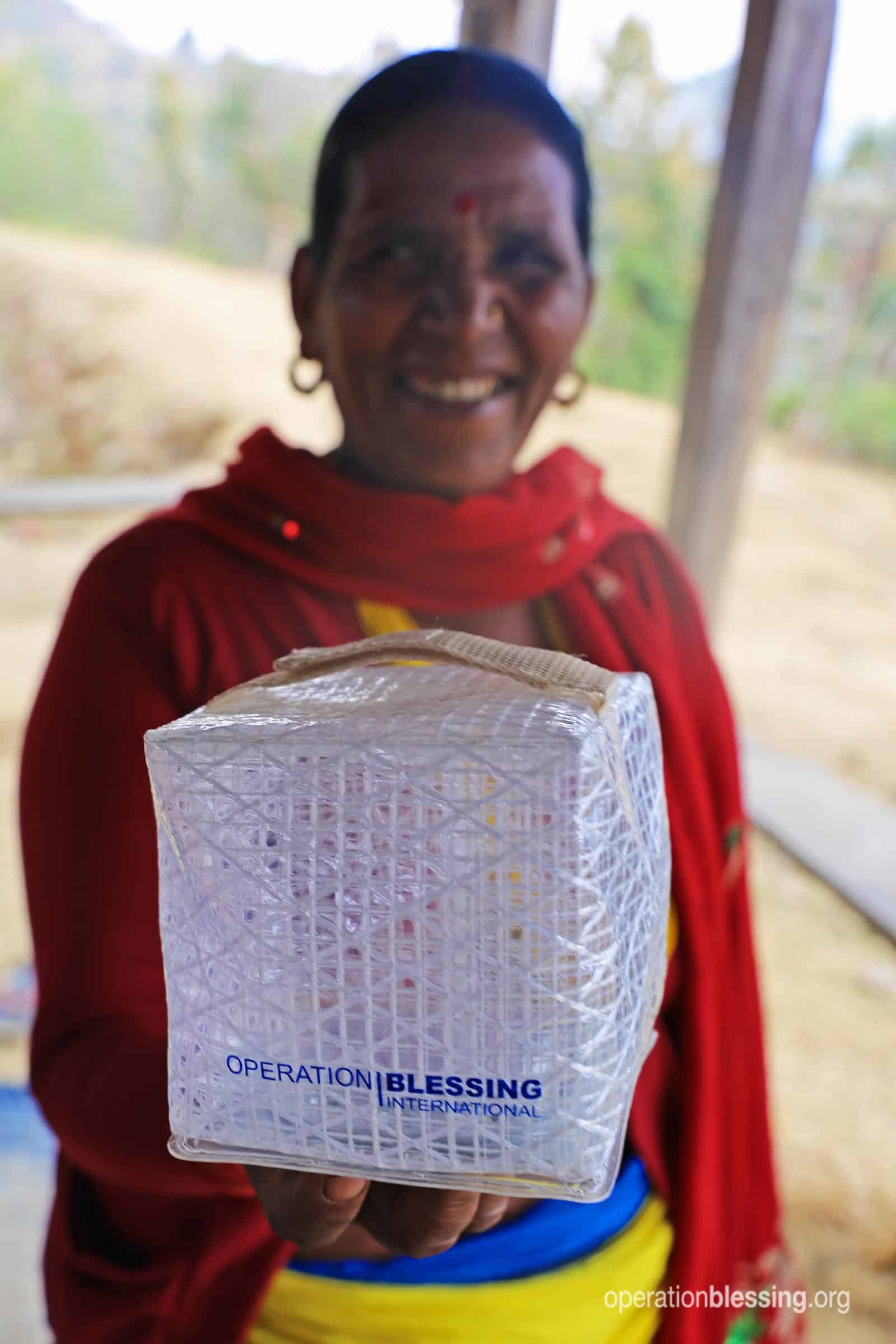 Although the Mother Group has come a long way in improving their communities, still only half of the 521 families they reach have sustainable incomes. Many families remain deeply in need, and OBI hopes to see each of them impacted in the near future. OBI is committed to empowering women and mothers worldwide, realizing that this is how true and lasting change begins. They plan to continue working with the Mother Group in order to expand their impact in their communities with more training, supplies, and opportunities for those in need.
HOW YOU CAN HELP

Your support is critical in helping families fight poverty.
Click here to make an online donation today
and let your gift make a significant impact in the lives of those who urgently need it.