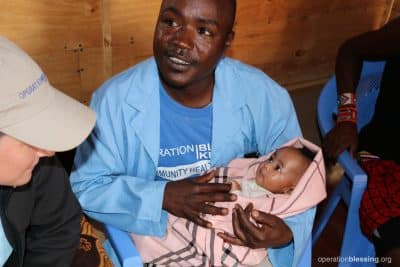 Promoting Safe Childbirth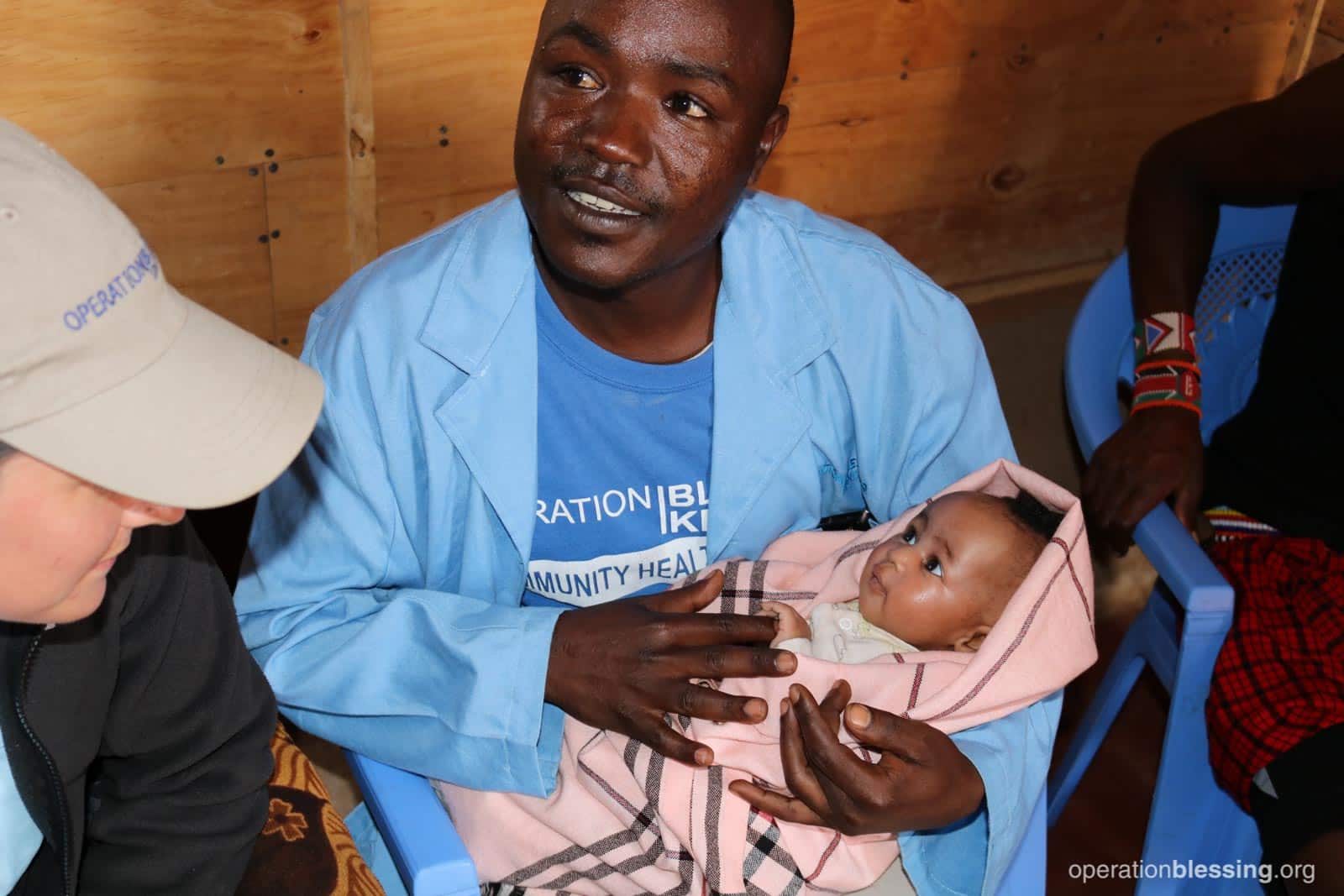 KENYA – In rural areas of Kenya, proper health care can be hard to come by. But Samuel is one of many dedicated Operation Blessing Community Health Workers (CHWs) who are making a real impact in their regions. He began volunteering in his community of Loitoktok in 2014, and has faithfully served its 330 residents ever since.
Community health workers are trained in basic first aid and armed with medical information to offer sound advice and frontline medical care to those around them. Based on their assessments, some patients are encouraged to seek further medical care with a doctor or hospital.
In the early days of the CHW program, women in Samuel's area traditionally gave birth at home, putting the mothers and babies at unnecessary risk. The OBI Community Health Workers program quickly began encouraging new mothers to get proper prenatal care and travel to a healthcare facility to deliver their children —at a cost of just 20 cents thanks to a special government program. To help, the CHWs created an additional incentive program.
Today, Samuel's duties include visiting expectant mothers and offering them a New Mother Kit if they choose to give birth at a medical facility. Nakai is one of those mothers. Thanks to the CHW program, she safely delivered little Ntasiko at a hospital.
Her New Mother Kit, full of useful supplies like diapers, baby soap, a hat, and a traditional cloth baby carrier, will help her as she endeavors to raise a healthy child. And as the pictures demonstrate, Samuel seems to truly enjoy this aspect of his duties. He will continue to serve this family with medical care and advice, as he does for all the members of his community.
Thank you for your support, which is changing lives and entire communities in Kenya. With the help of faithful volunteers like Samuel, together we can make a real difference.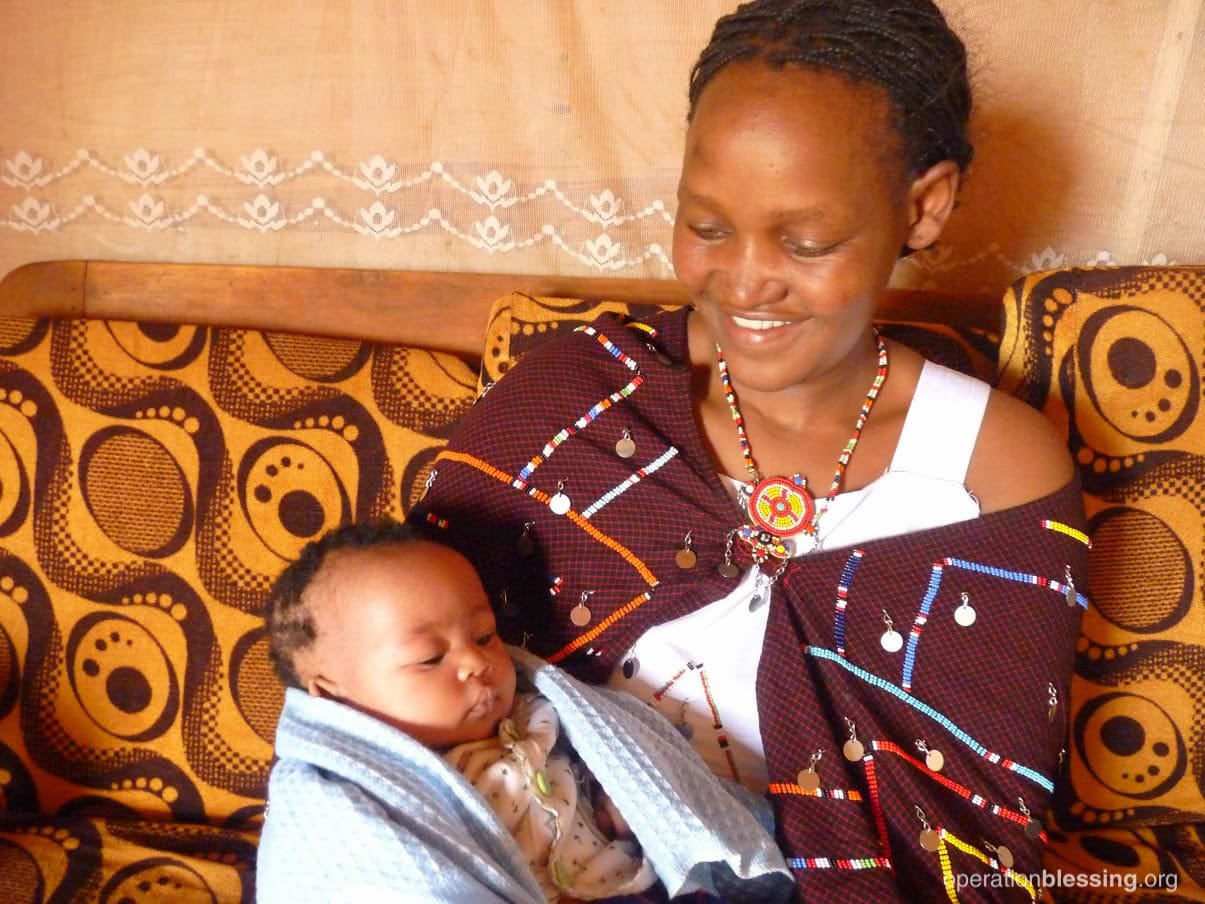 HOW YOU CAN HELP

Your support is critical in helping families fight poverty.
Click here to make an online donation today
and let your gift make a significant impact in the lives of those who urgently need it.