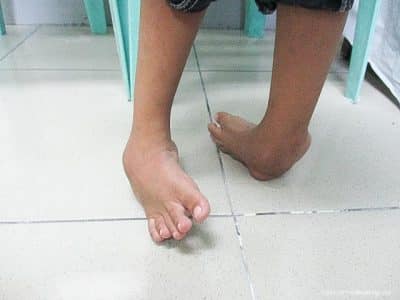 Not All Clubfoot Treatments Created Equal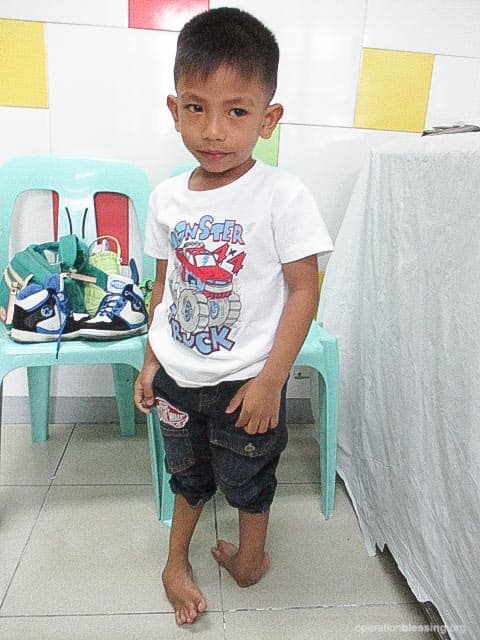 PHILIPPINES – Clubfoot treatment is a modern day miracle that changes lives around the world, but unfortunately, not all clubfoot treatments are created equal. James from the Philippines suffered from poor treatment early in life. Now, thanks to Operation Blessing and MiracleFeet, he's back on the right track.
James was born in 2012 into a family that understood clubfoot and clubfoot treatment. One of his relatives had also been born with the condition. When James came into the world, his parents didn't despair as so many clubfoot parents do. Instead, they quickly sought help and treatment near their home. However, matters didn't go as expected. After ten rounds of casting to correct his clubfoot, James' feet continued to relapse. At some point, his left foot turned almost completely backward, a dramatic and extreme form of clubfoot.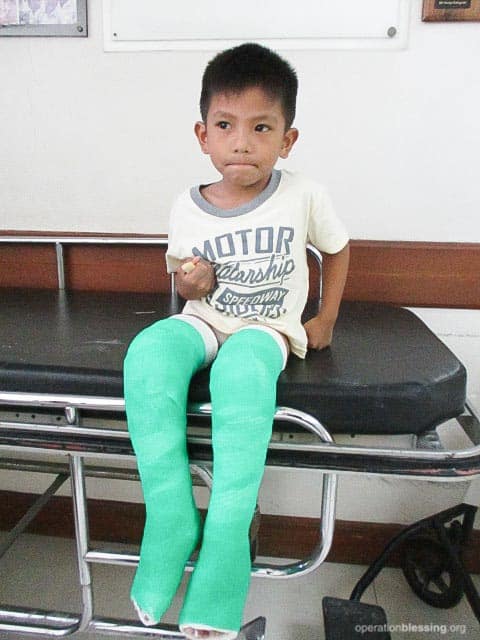 For five years, James suffered with this crippling condition. Then his family found a MiracleFeet-supported clinic at Philippine Band of Mercy Hospital. He has been receiving excellent treatment from the staff there for the past seven months. Operation Blessing partner MiracleFeet is known as a leader in clubfoot treatment, and is dedicated to making a difference in impoverished countries around the world. They primarily utilize the Ponseti Method, known as the gold standard in treating this disability.
Unlike the last attempt, during this round of treatment James has made remarkable progress. His foot no longer twists backward. Instead, he now stands on straight, corrected feet.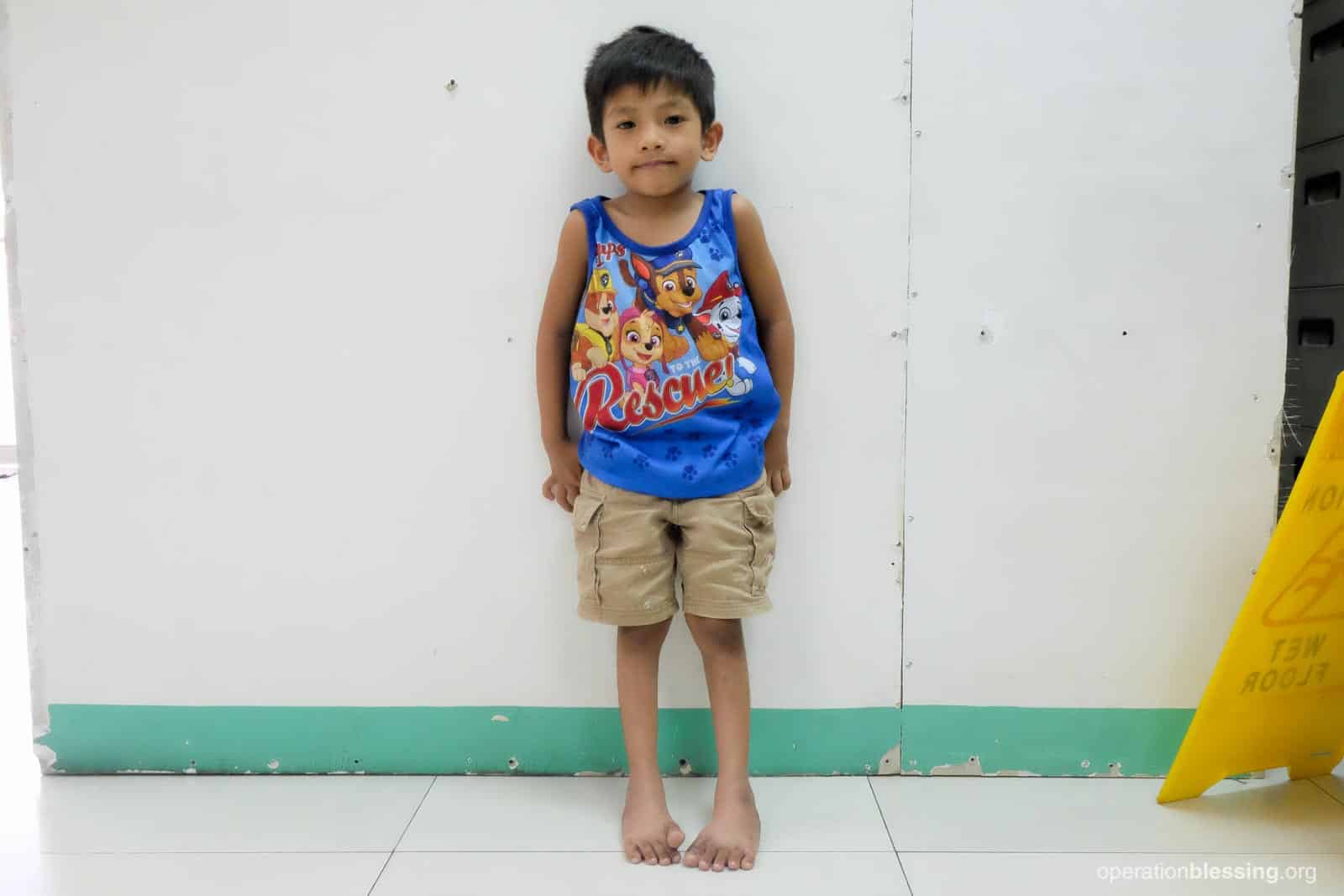 The disability of untreated—or in this case poorly treated—clubfoot will hold James back no longer. Thanks to OBI, MiracleFeet, and supporters like you, James is now ready to face life on his own two feet! His parents look forward to a healthy and pain-free childhood for their beloved son.
HOW YOU CAN HELP

Your support is critical to providing relief for the hungry, water for the thirsty, medical care for the sick, disaster relief for those in crisis, and so much more.
Click here to make an online donation today
and let your gift make a significant impact in the lives of those who urgently need it.

Print Friendly