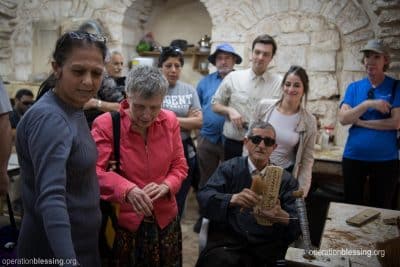 Exceptional Woman Sends Love to Blind in Israel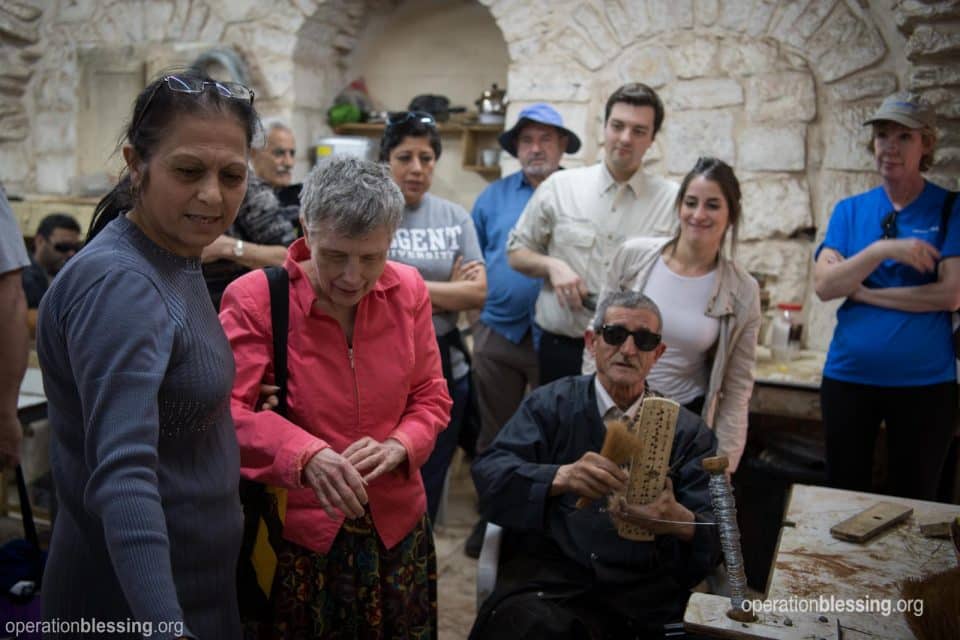 ISRAEL – Seventy-five-year-old Karen from Virginia has accomplished many exceptional feats in her life in spite of—or maybe because of—being blind.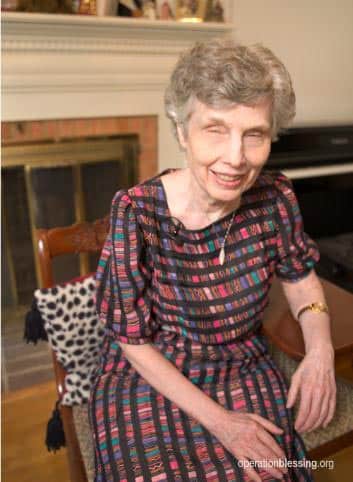 Karen was born without vision, but her wonderful Christian family wanted her to experience everything they did. They made sure that had lots of opportunities to "see" the world in her own way. She said, "I never thought of adjusting, I just thought of doing what everyone else did." For example, when she learned braille, she just thought of it as learning to read like her siblings, but in a way that fit her needs.
She attended a small women's college where she studied English and music, then continued on to graduate school at Harvard University where she received a doctorate in the history and structure of the English language. As she worked teaching the blind and took a trip to encourage education of blind women in Latin America, she discovered an interest in the law. So she earned a law degree from Duke University as well.
After practicing law for 20 years, she retired from that line of work, and was offered yet another exceptional opportunity: She now works for the Library of Congress, primarily teaching sighted people, including incarcerated individuals undergoing rehabilitation, to transcribe printed musical compositions into braille. She also loves listening to baseball (go Yankees!), serving as musical facilitator at her small church, and giving. Karen says, "It's been a remarkable journey… I look back, and I wonder how I've been privileged to do so many things."
For much of her life, Karen has been involved in advocacy for the blind. So it shouldn't be surprising that through Operation Blessing she found an opportunity to reach out to the blind on the other side of the globe.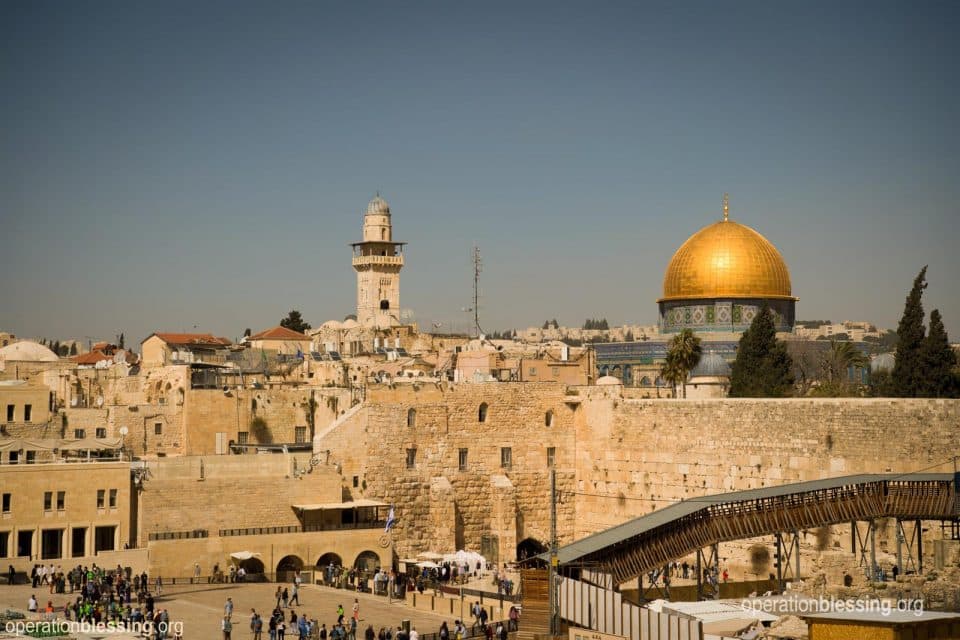 Initially, when she heard of Operation Blessing, she helped those in need in a few small ways. But when she met with OB staff, she was surprised to learn all the exciting ways she could get involved. She asked specifically if we did any work with the blind. And the next thing she knew she was signed up for a trip to visit the Arab Blind Association, which OB friends like you support in Jerusalem.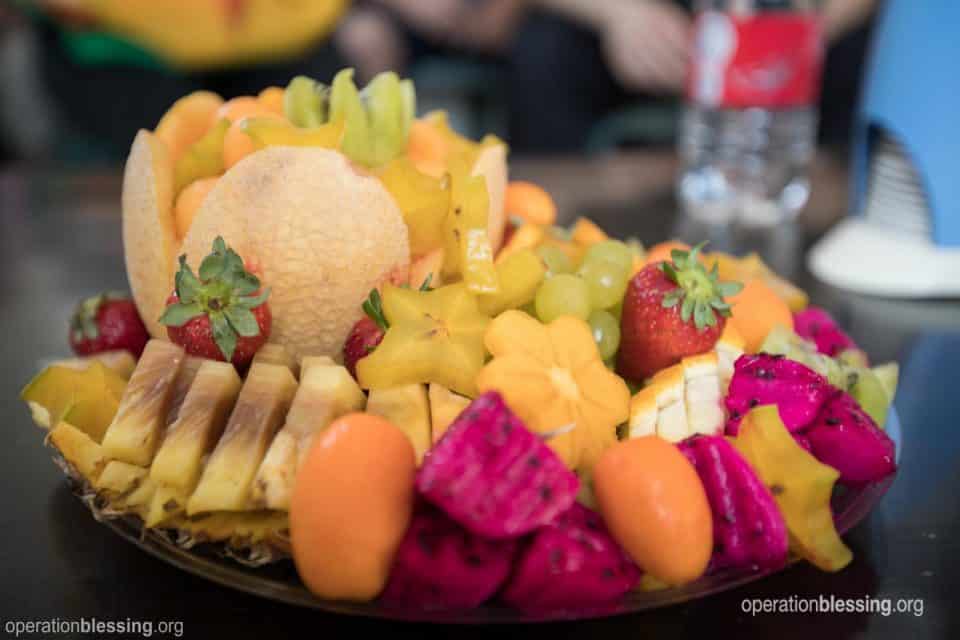 Karen was thrilled to experience every minute of that trip. The opportunity would have been hard for her to organize on her own due to her sight impairment. In her usual fashion, she experienced the foreign land and Biblical sites through sight, touch, smell and taste. She described a bustling city with many unique features. But she also enjoyed the quiet, reflective moments. "When we went to the garden tomb, everything was very quiet and the evening was falling. And I loved the silence."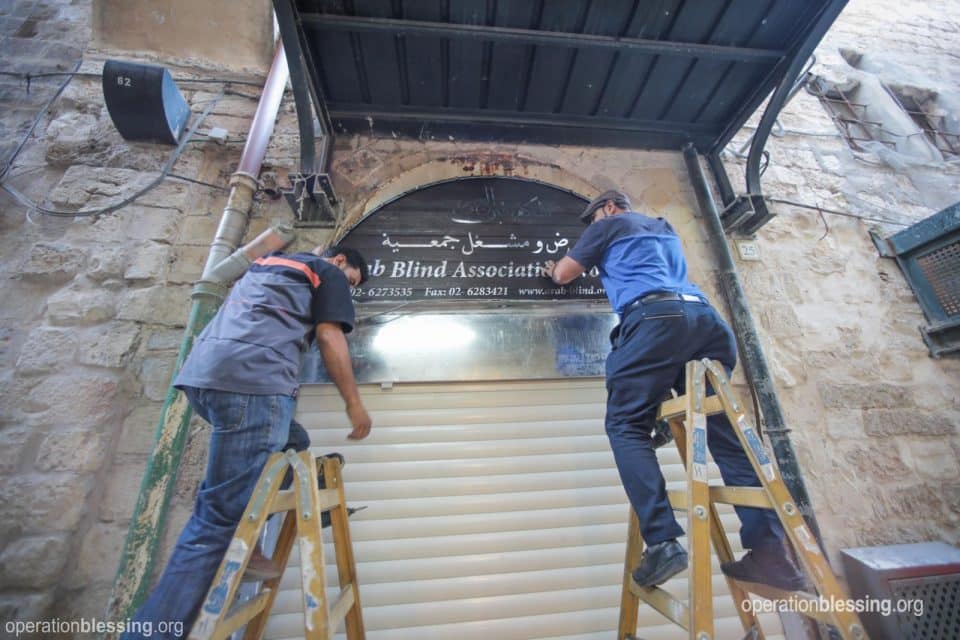 While there, she had a chance to tour the Arab Blind Association and see the work Operation Blessing supporters like you had already done there. You'd provided supplies for the blind to make brushes and brooms so they could earn a living. In addition, you'd improved the facilities and given them food.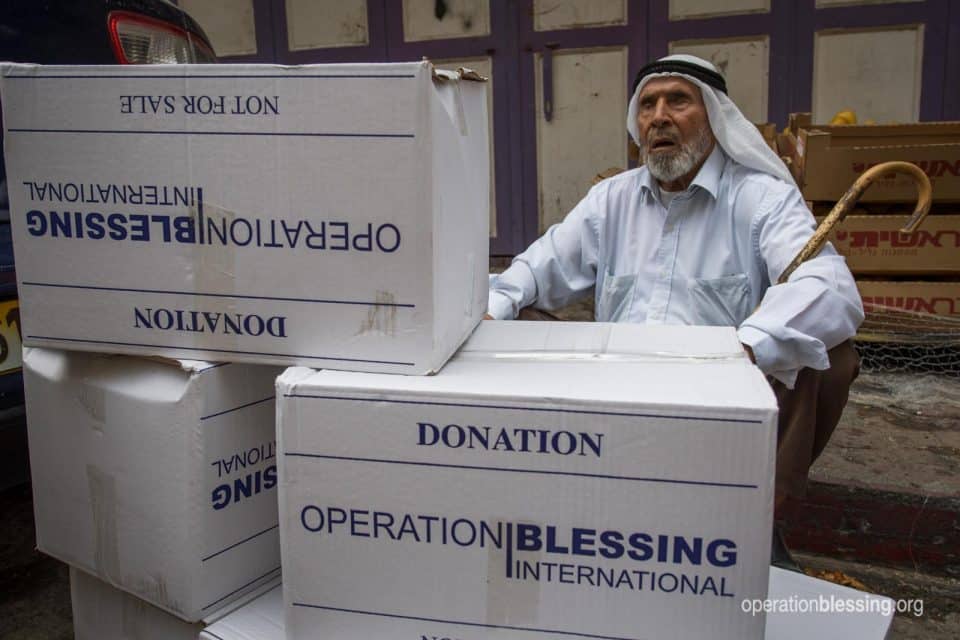 But innovative Karen had more ideas about how to help. "I did not mean to tell anyone what to do. But when I was asked, I was very thankful that I had the opportunity to contribute some ideas that could be considered on the basis of my experience."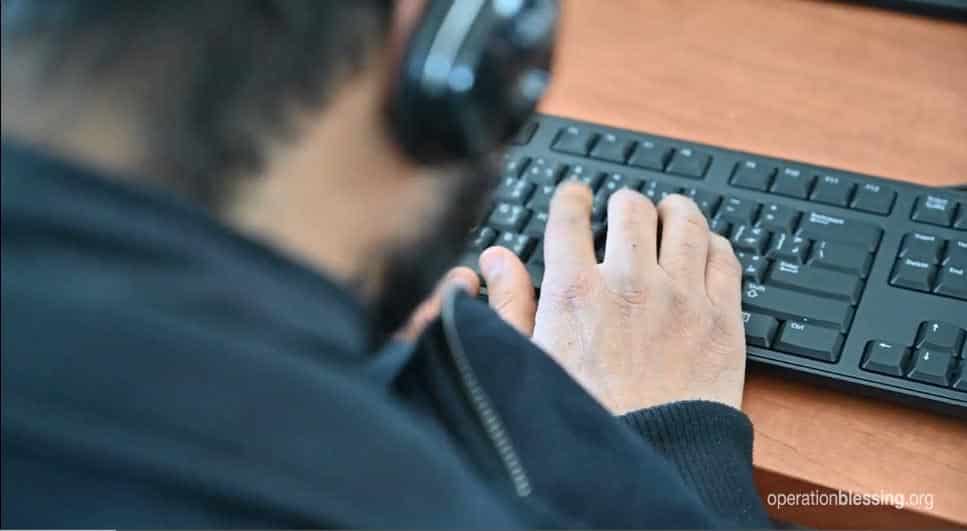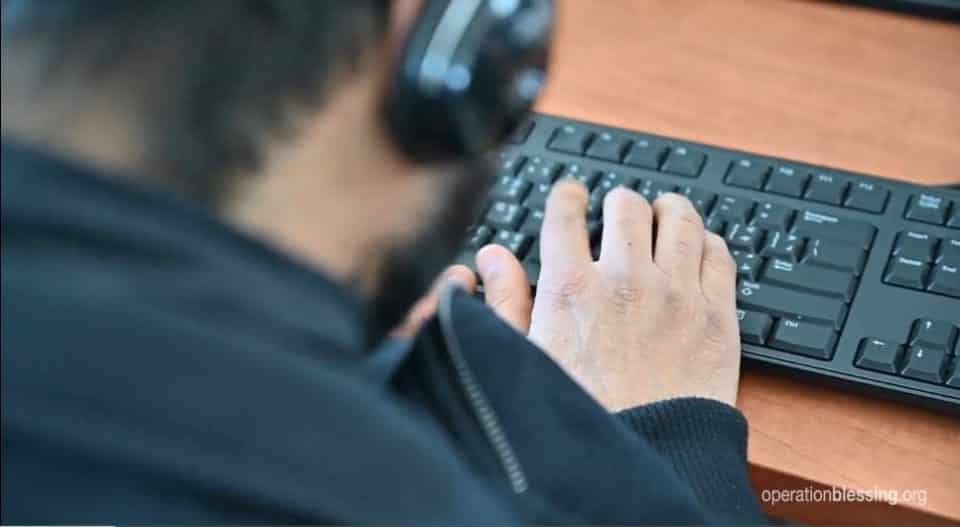 Today, the blind participants have talking watches and computer training thanks to Karen's specific donations. They also have new opportunities to weave mats and make other items that have a good market with tourists visiting Jerusalem. And since her trip, Karen has also decided to help poor Holocaust survivors living in Israel with food, dental care and warm blankets.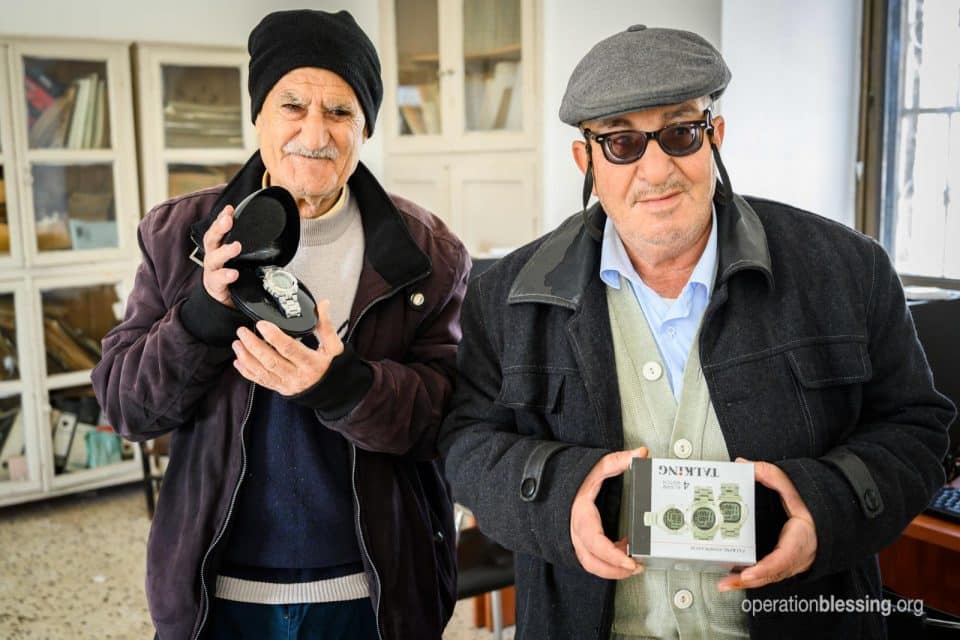 Karen is making a huge difference, and so are friends like you! When she took the time to research Operation Blessing, she learned that she could see exactly where her donations went, and the great work they accomplished. She also mentioned that the overhead costs for running OB were incredibly low in her opinion. But most importantly, she found in Operation Blessing a family that she loves to be a part of.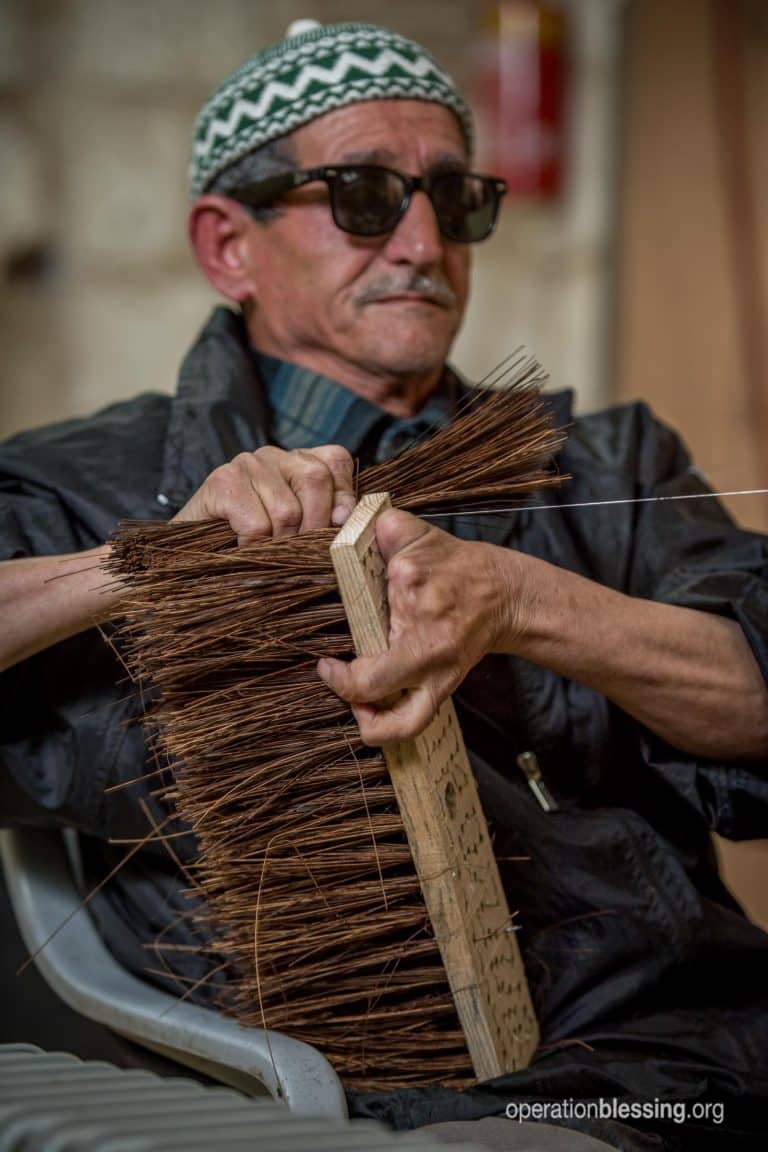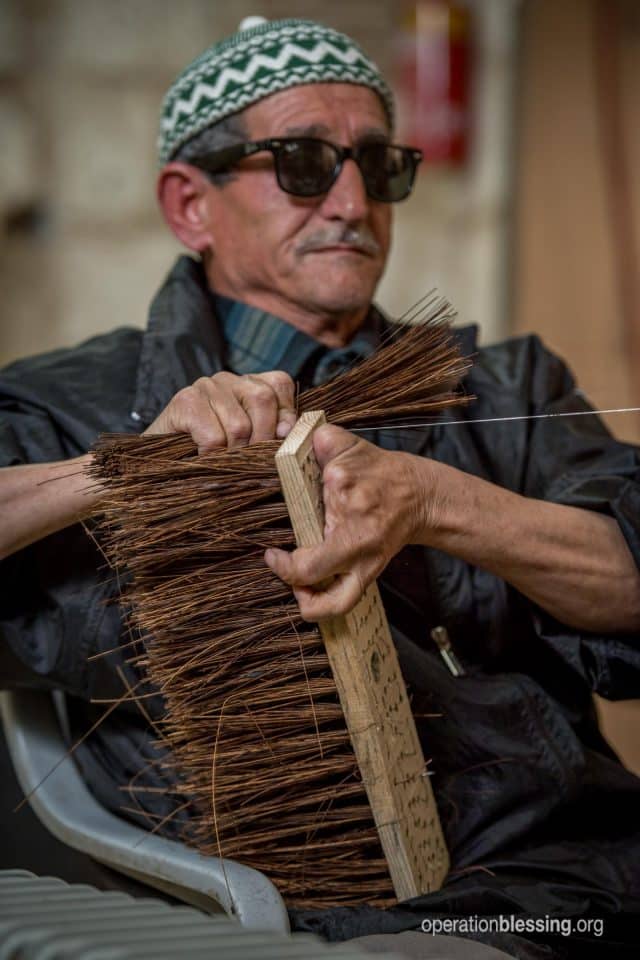 She encourages others to look deeper into the giving and outreach opportunities available through Operation Blessing. "It has been one of the most wonderful experiences of my life. Because I feel as if at last, I'm giving back in ways that I want to," she said. "Operation Blessing is the perfect match for me."
HOW YOU CAN HELP

Your support is critical to providing relief for the hungry, water for the thirsty, medical care for the sick, disaster relief for those in crisis, and so much more.
Click here to make an online donation today
and let your gift make a significant impact in the lives of those who urgently need it.

Print Friendly