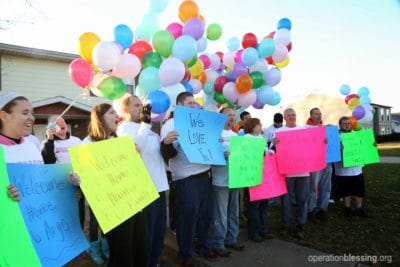 Extreme blessing for tornado victims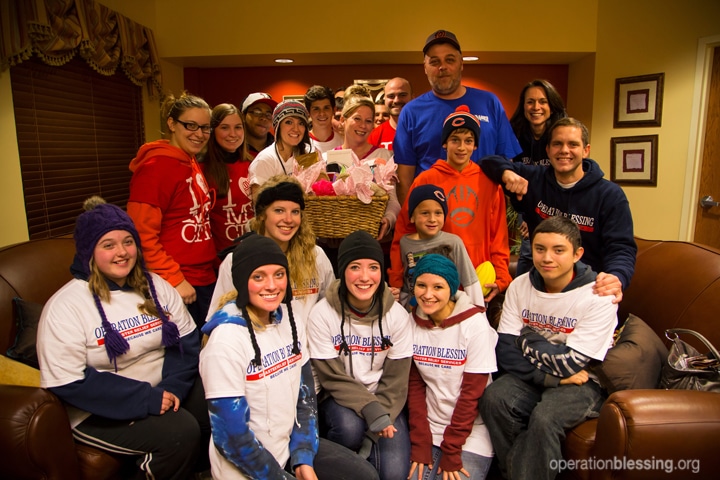 WASHINGTON, Ill. – It was the smile Jessie had been waiting for. Things had been tough for him, his wife Lisa, and their three children after the home they were renting, along with all their belongings, were destroyed by a tornado that struck their community.
When Operation Blessing met the family, a group of volunteers came to their home to help them dig through the wreckage to salvage family photos and heirlooms.
But they wanted to do more.
After learning that Lisa works as a nurse and all of her clothes and work supplies were destroyed by the storm, OBI staff and volunteers presented her with a large gift basket containing new scrubs, shoes, a stethoscope, chocolates, assorted hygiene products and gift cards to help replace other clothes and items for her family.
"It was just amazing to see the look on Lisa's face when you guys came in with the basket," Jessie said. "To see her with a smile on her face again and for her to not be thinking about all the bad stuff for a moment…it was awesome and I really appreciate it."
But the smiles didn't end there. A second surprise was in the works – to fully furnish their new apartment with furniture and other essential household supplies.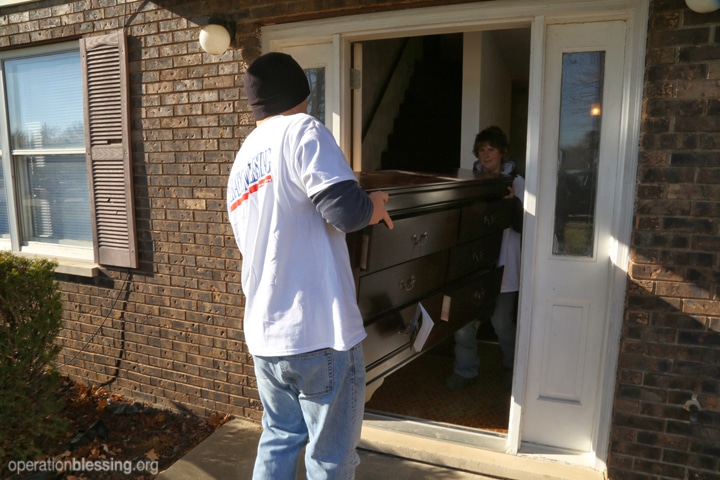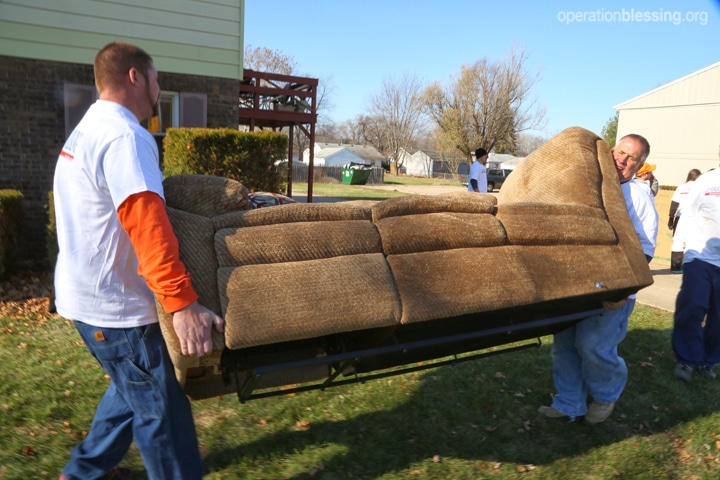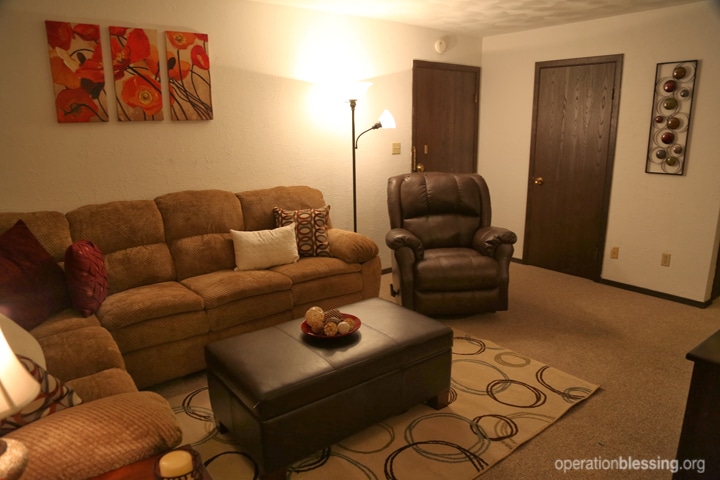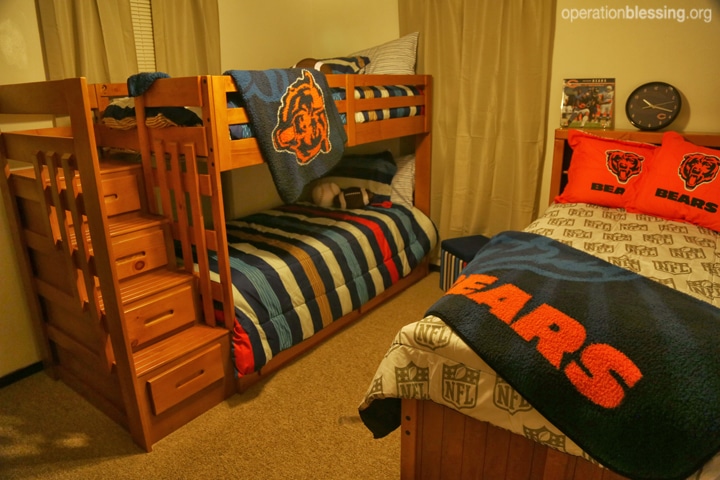 On the reveal day, volunteers gathered with balloons and welcomed the family into their newly furnished home with cheers and hugs.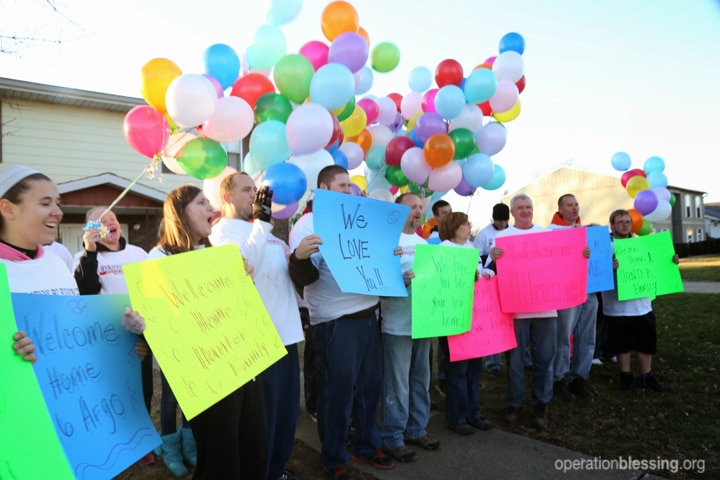 "The second the front door opened, I was completely shocked," Lisa said. "I am very thankful for everybody that has supported Operation Blessing to help us and people like us. Thank you will never be enough."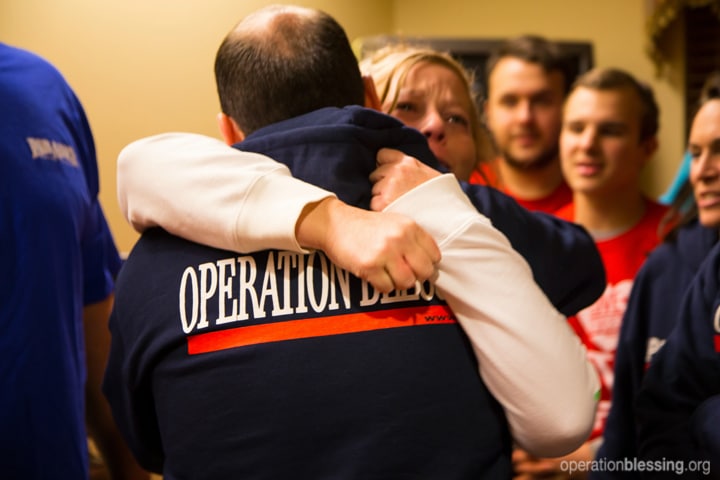 HOW YOU CAN HELP

Your support is critical to providing relief for the hungry, water for the thirsty, medical care for the sick, disaster relief for those in crisis, and so much more.
Click here to make an online donation today
and let your gift make a significant impact in the lives of those who urgently need it.

Print Friendly