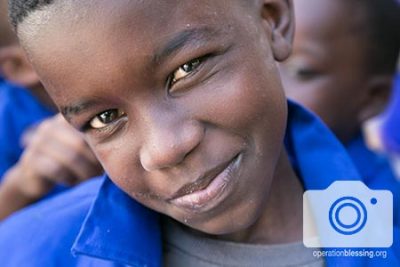 Portraits of orphans and vulnerable children from Senegal.
Faces of Hope in Senegal
Through desperate times, children are often able to maintain hope in ways that inspire others. These children in Senegal have seen hardships and hurts beyond their years, and yet they have not lost their ability to smile, to laugh, to celebrate, and to believe that there is still good in this world. Operation Blessing is honored to serve vulnerable kids like these around the world with safe water, hunger relief, medical aid, disaster relief, and more!

Print Friendly