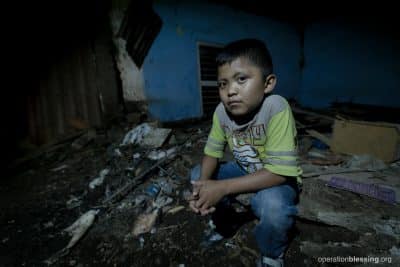 Faith Held Firm as Ground Quaked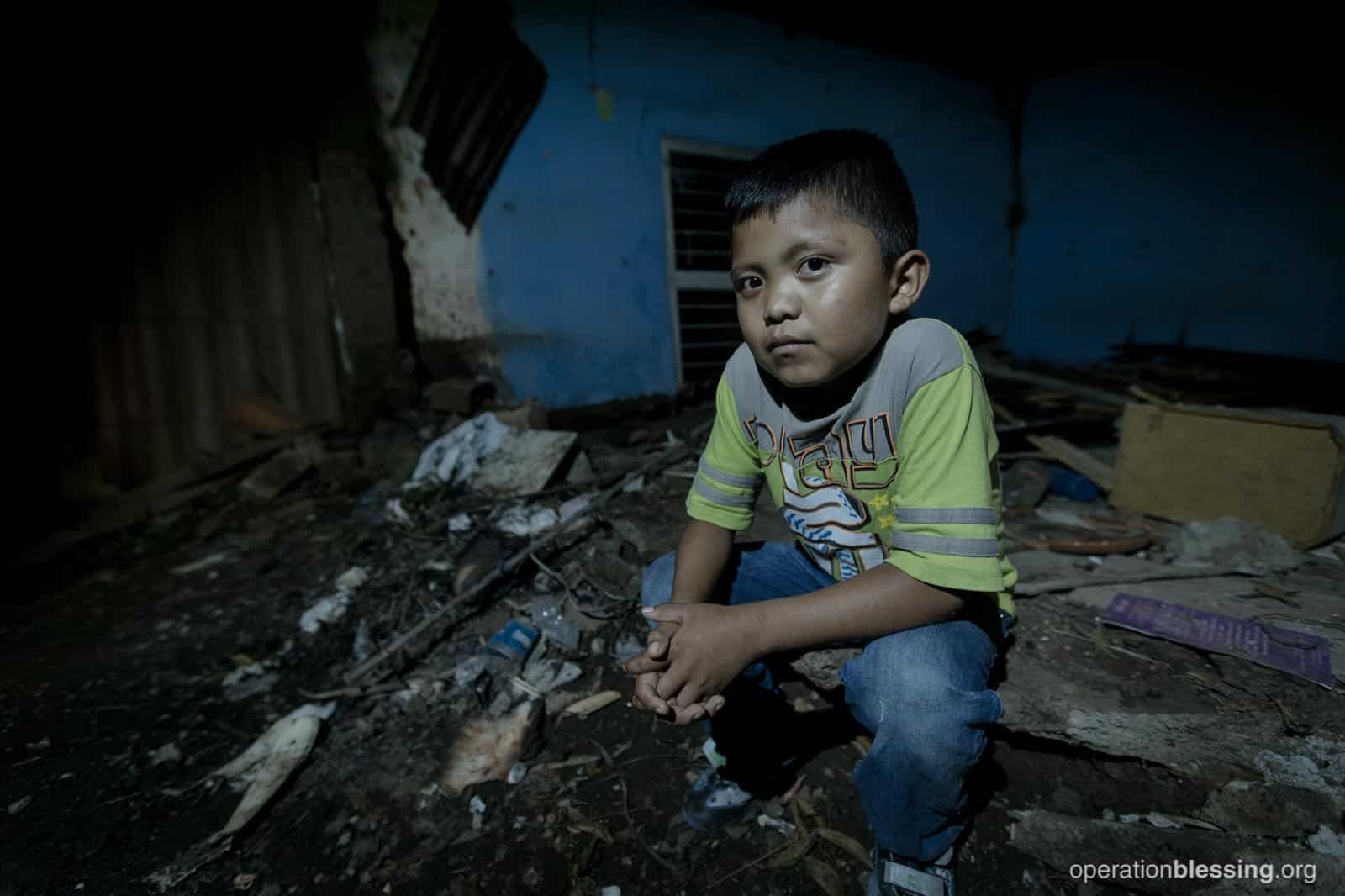 MEXICO – The ground quaked beneath Uziel's school, but it was not the first time his world had been shaken. At 8 years old, Uziel was about to live through a massive earthquake in Cuautla, Mexico, but he was already a survivor after facing cancer at just 1 year old.
So, when the top floor of his school started to shake, Uziel's thoughts turned to his family.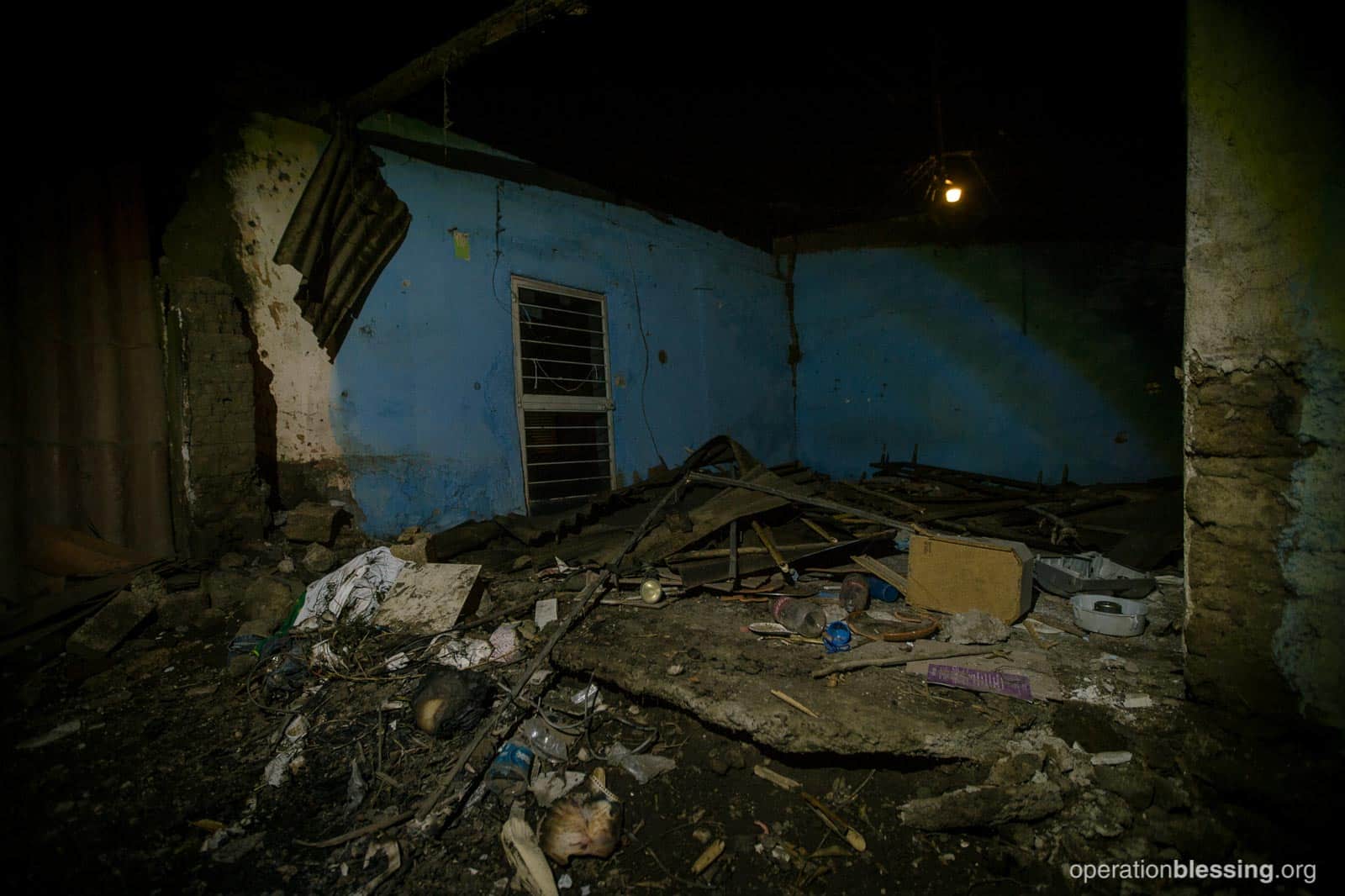 "I thought of my dad and that if he was working he could be buried," Uziel said. "I also thought of my mom."
Uziel's father, Francisco, works for a daily wage outside of the city, so if he doesn't work one day, his family will struggle. When the earthquake struck, they lost their only source of income. They also lost their home.
"When I saw that my house had collapsed, it made me very sad," Uziel said. "It made me cry."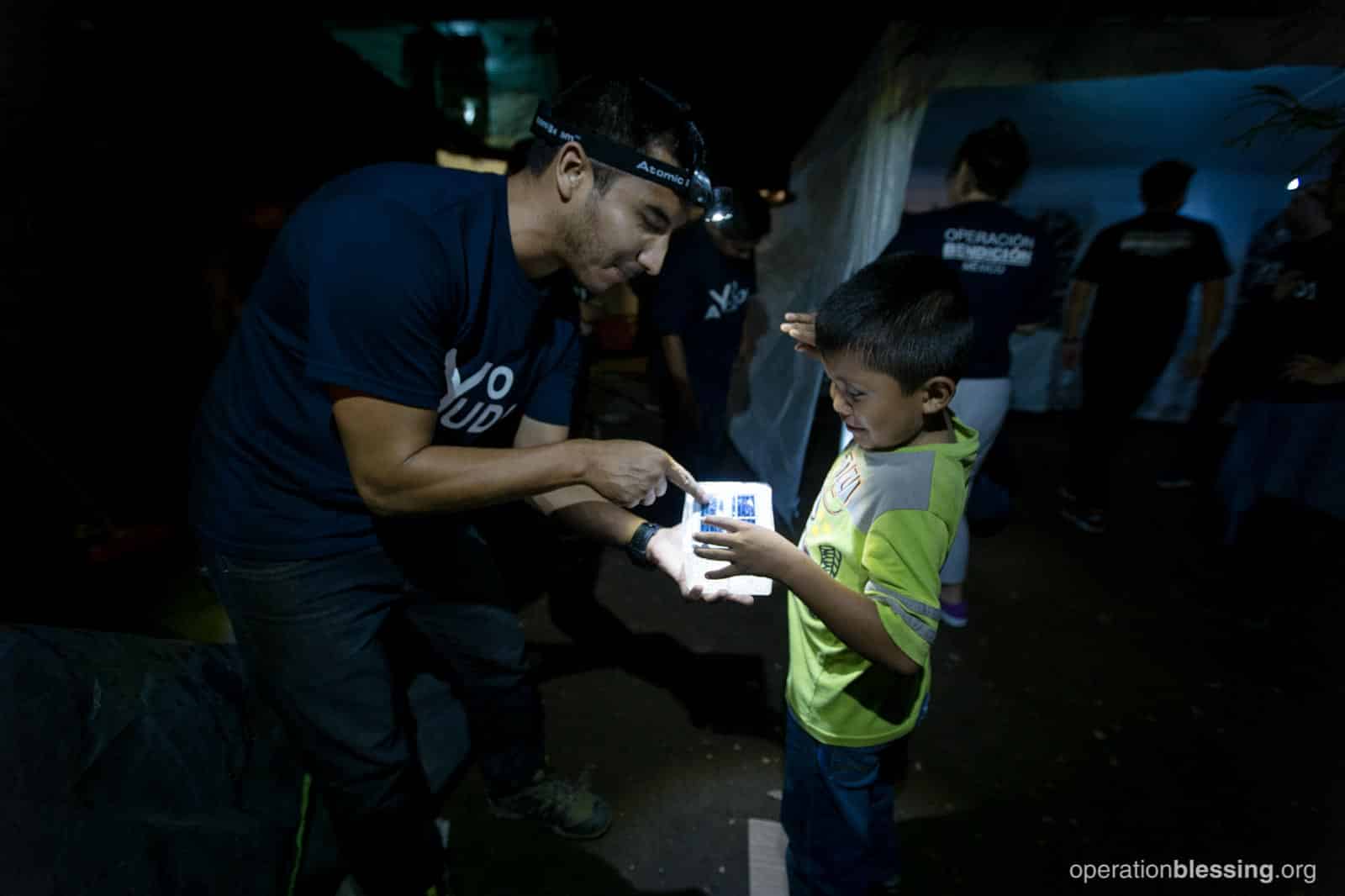 For several nights, the family slept on the ground in the open because they had nowhere else to go. Uziel was terrified there would be another earthquake as they lay there, exposed to the elements.
One night, they looked at the little money they had left. Uziel's father wanted to buy medicine for his wife, Felicita, but she insisted they spend the money on dinner for their son while they went hungry.
Uziel's mother wept, worried for their future, but her son would hug her, saying, "Mom, God will send His angels."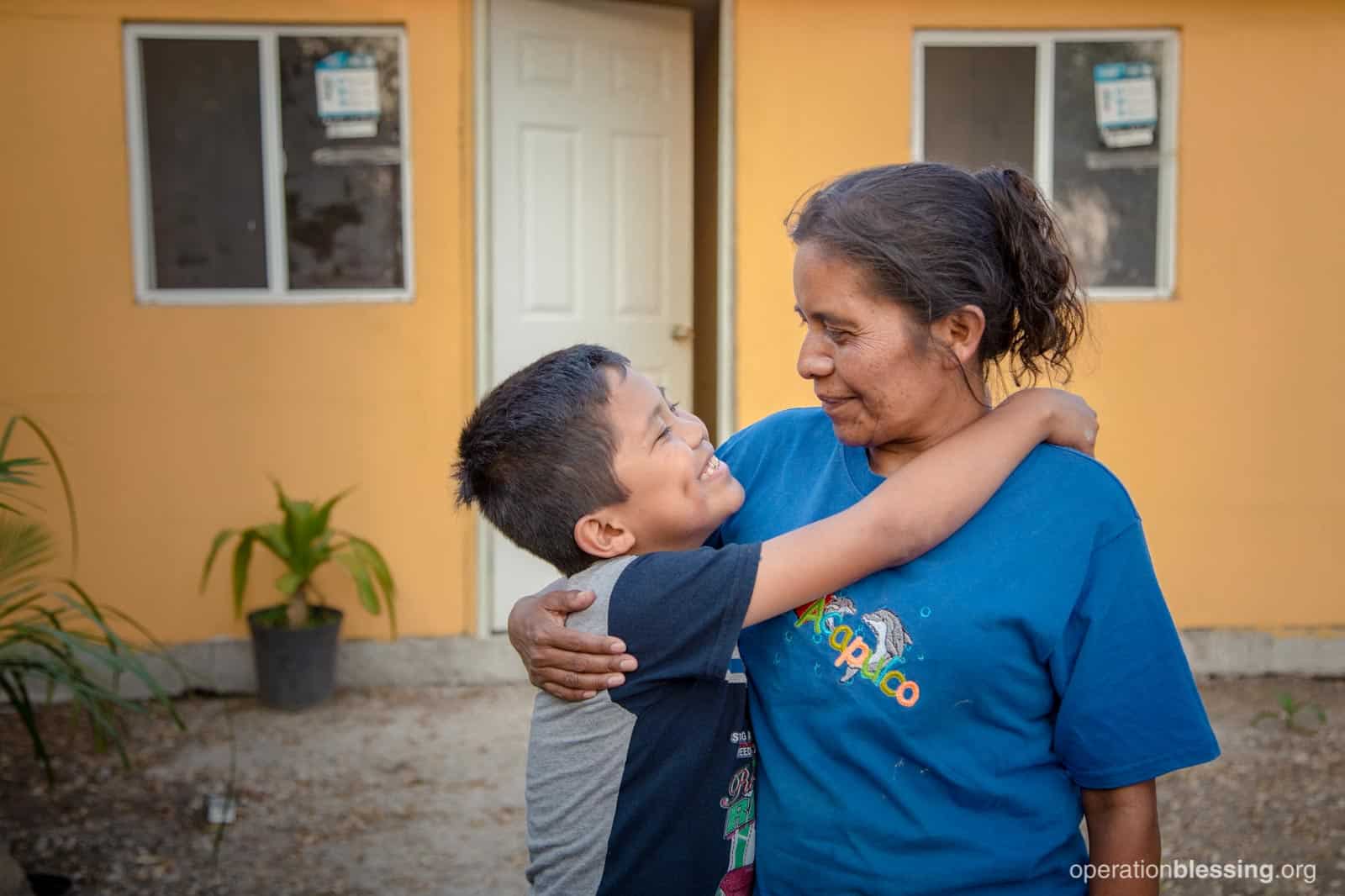 "I doubted and said, 'What angels are coming?'' Felicita recalled. But then help finally came. Thanks to the support of faithful partners, Operation Blessing arrived with critical relief.
Solar lanterns, medical aid, mobile kitchens, shelter, and more blessed earthquake victims like Uziel's family in Mexico. Uziel's family was thankful for the relief—but they were even more excited when they found out OB Mexico was rebuilding their house!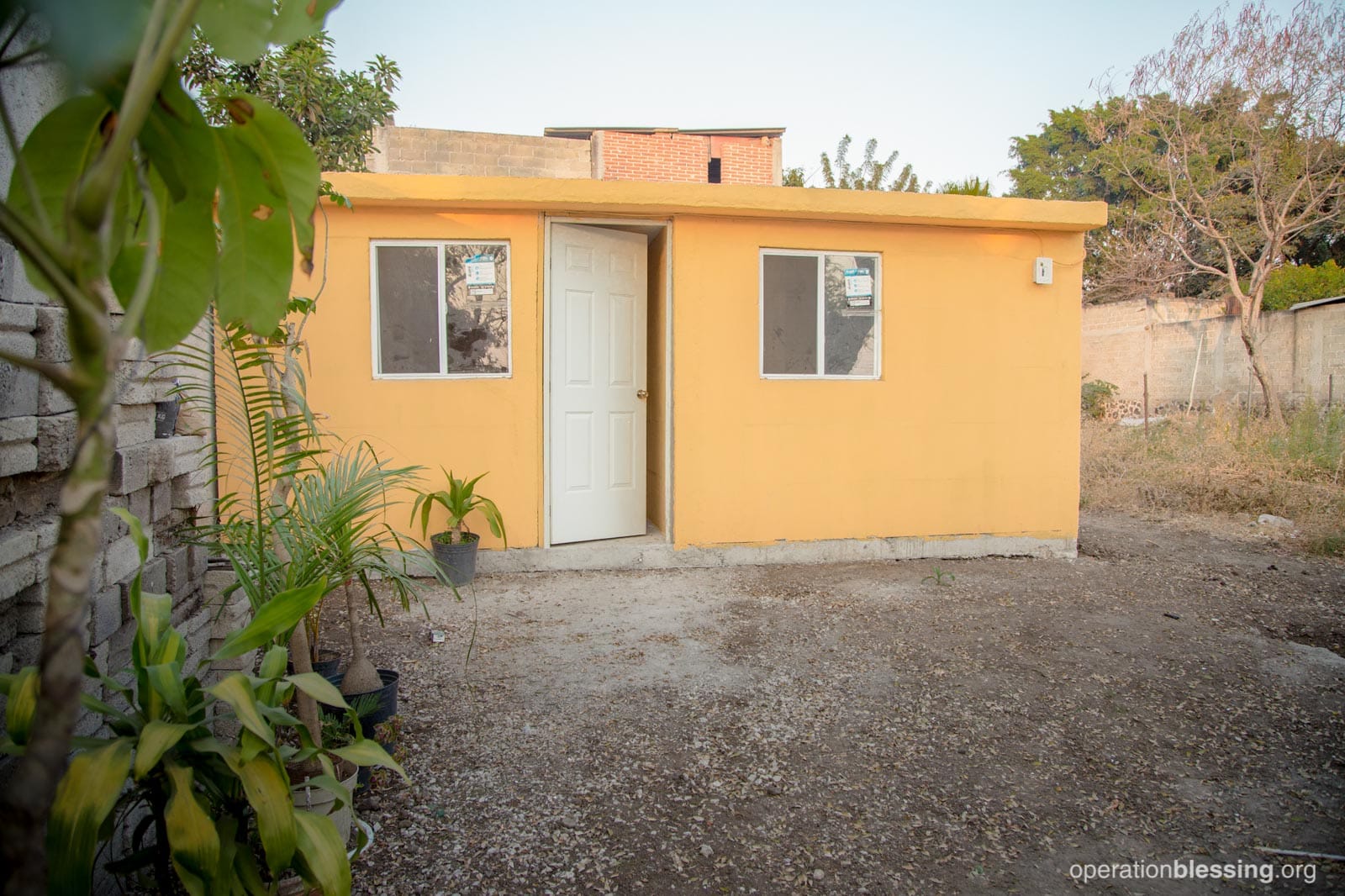 Uziel and his family are thankful for the help of Operation Blessing supporters in their time of need.
HOW YOU CAN HELP

Your support is critical to providing relief for the hungry, water for the thirsty, medical care for the sick, disaster relief for those in crisis, and so much more.
Click here to make an online donation today
and let your gift make a significant impact in the lives of those who urgently need it.

Print Friendly