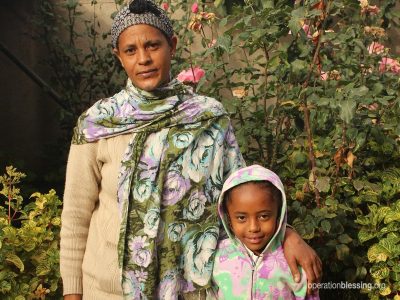 Family That Heals Together, Stays Together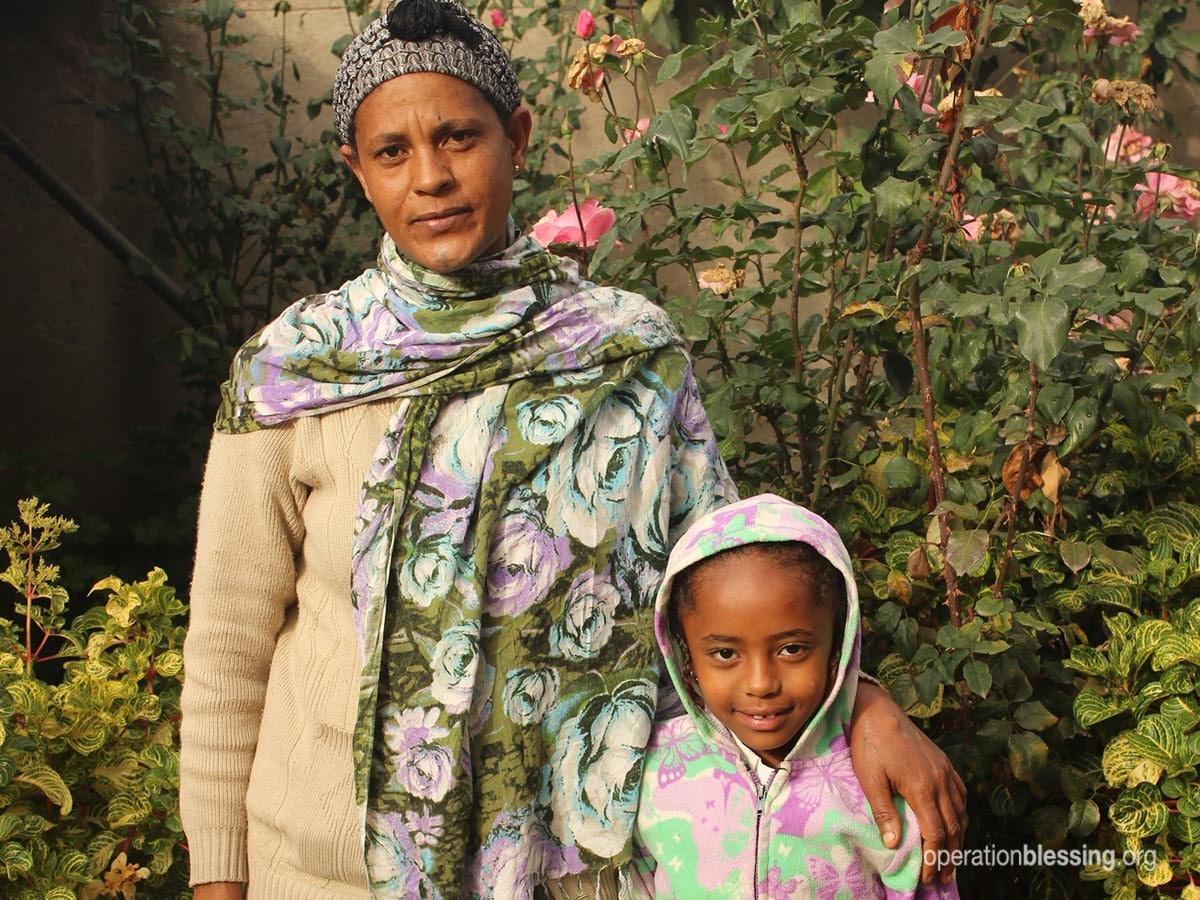 ETHIOPIA – Hana is a sweet first grader who has worked her way into many hearts, but her mom, Silenat, was struggling. Seeking help, she came to Embracing Hope Ethiopia (EHE), an Operation Blessing supported organization that seeks to keep vulnerable families together despite the threat of extreme poverty.
This family's struggles began before Hana was even born. Silenat's first husband was gravely ill, and Silenat attempted to care for him, but he passed away nonetheless. Soon after, Silenat found out she was HIV positive, the same condition that had claimed her husband. She already had two other daughters who needed her, so she worked to learn about her illness and how to care for herself by attending health counseling at a local clinic. It was there she met Hana's father, also HIV positive. Sadly, he chose to leave the family when Hana was a baby.
Silenat heard about Embracing Hope Ethiopia at a time when she was barely able to pay rent for a one-room house, let alone provide food for her three daughters. Desperate and alone, Silenat approached EHE for help.
Immediately, Hana was placed in the daycare program so Silenat could attend counseling and other important services supported by Operation Blessing. Silenat, Hana, and Hana's two sisters, Bezawit and Yenework, were provided food, shelter, furnishings, proper clothing and personal hygiene items. Once their physical strength was restored, Embracing Hope Ethiopia worked to train Silenat in business and finances. In a short time, Silenat saved a substantial amount, some of which she used in conjunction with support from EHE to build a home on a piece of land her brother gave her.
Hana, Bezawit and Yenework have all continued their schooling thanks to the support provided by Operation Blessing and Embracing Hope Ethiopia; Bezawit recently started college and Yenework is in the ninth grade. Hana enjoys reading in her first grade classroom, and while at home loves to help her mom cook.
They all could have had quite a different future without the help of OBI partner Embracing Hope Ethiopia. Families who stay together through times of struggle are able to build each other up and draw support from one another, eventually rejoicing together when good things come their way. For Silenat and her daughters, the experience of restoration, healing and hope is one that will sustain them for years to come.
HOW YOU CAN HELP

Your support is critical in helping families fight poverty.
Click here to make an online donation today
and let your gift make a significant impact in the lives of those who urgently need it.