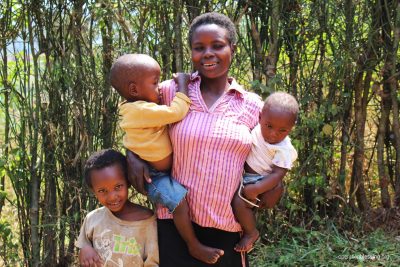 Family Transformed in Rwanda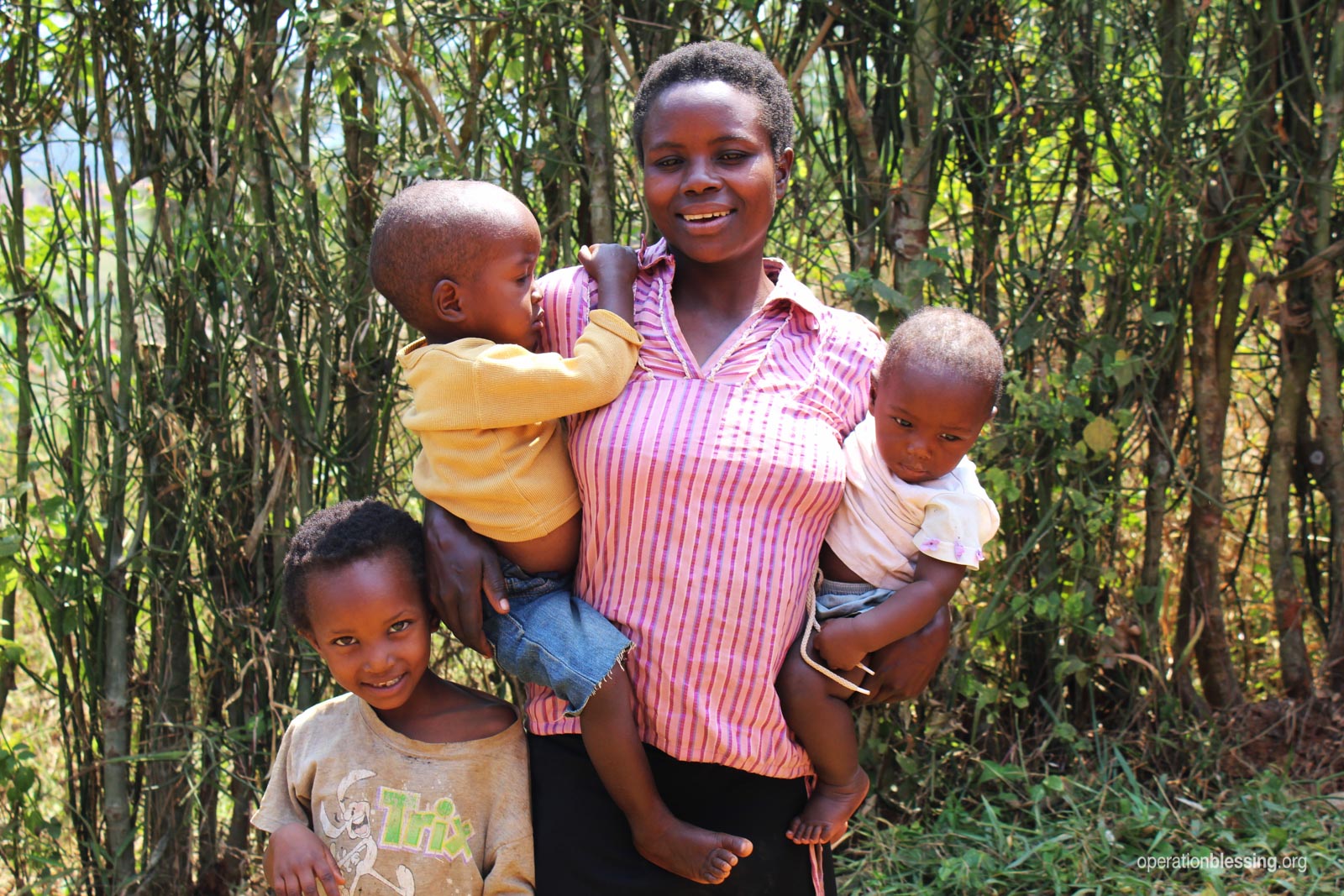 RWANDA – Mukashema and her husband, Tuyizere, have three children, 5-year-old Sendrine, 2-year-old Emanuel and 6-month-old Jean de Dieu. The family comes from an impoverished region of Rwanda where simply surviving can be a daily challenge. Though it's been more than 20 years since wide-scale genocide tore the country apart, Rwanda's economy is still struggling to recover.
As many families labor just to put food on the table, other important priorities, like education for their children, are often overlooked. For Mukashema and her family, reality set in when their 2-year-old son, Emanuel, was diagnosed with malnutrition. Mukashema sought help from an Operation Blessing partner organization, Gardens for Health International (GHI), dedicated to finding agricultural solutions to childhood malnutrition.
As part of GHI's Early Childhood Development program, Mukashema was able to attend a variety of classes. While their mother learned new skills, Sendrine, Emanuel and Jean de Dieu enjoyed GHI's children's program, which includes activities that promote cognitive, behavioral and social development as well as nutritious food and playtime.
With support from Operation Blessing, GHI taught Mukashema how to prepare healthy meals that provide her children with the nutrients they need to grow strong. Speaking of little Emanuel, Mukashema said, "I have been able to feed him a balanced diet, and he is looking much better."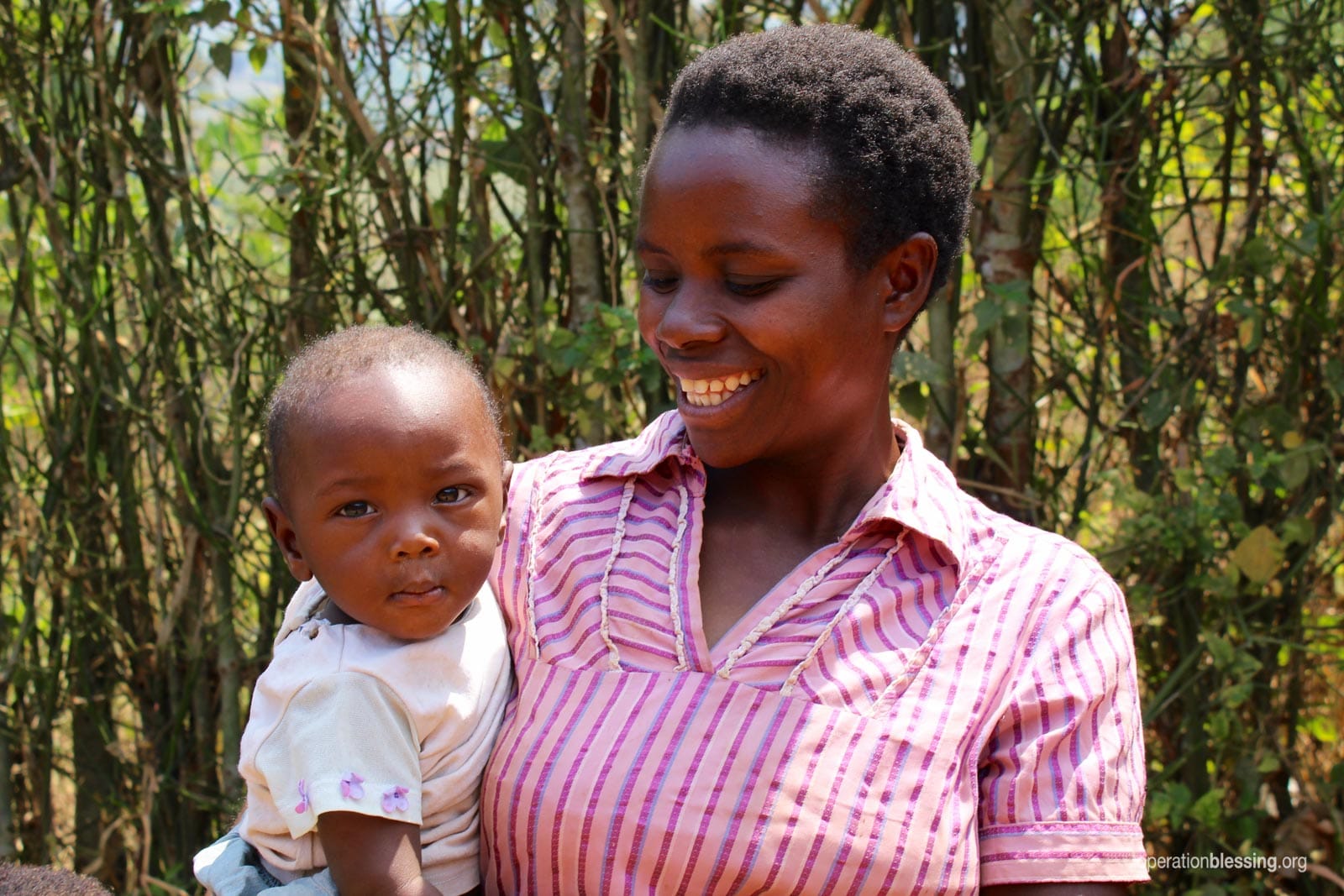 The help didn't end there. Not only did this dedicated mother learn how to provide her children with proper nutrition, she also received training in agriculture, hygiene, early childhood development and more. With what she learned, Mukashema has successfully planted her own garden.
Taking pride in her accomplishment she said, "Now, we are feeding [our children] vegetables… and they are growing." She now hopes to pay it forward by helping others start their own home gardens.
"I find that when kids are not well fed, they always think about hunger," Mukashema said. "But when they are full, they are happy and they like to play with others, especially at school."
Thanks to the help her family has received, young Sendrine is now even able to attend school. "When she comes home from class," Mukeshema recalled, "she shows me what she learned and I can't help but smile."
As they grow older, Mukeshema hopes to send all three of her children to school. Through GHI and Operation Blessing, this family now has the tools to provide a better future for themselves and their children.
HOW YOU CAN HELP


Your support is critical in helping families fight poverty. Click here to make an online donation today and let your gift make a significant impact in the lives of those who urgently need it.

Print Friendly