Famine Strikes East Africa
AFRICA – Years of conflict, drought and a population already tenuously clinging to subsistence have created a desperate situation in the world's youngest nation. South Sudan gained its independence in 2011, but is now facing a severe famine—the first worldwide in six years. The food shortage isn't just contained within South Sudanese borders either; the crisis has now spread to Kenya, Somalia and neighboring countries.
The driving force behind this disaster is consecutive years of drought that have caused widespread crop failures and devastated the region's livestock. Many farmers' livelihoods have all but disappeared, and food prices have risen so high that many can't afford a meal.
With East Africa in distress, Operation Blessing moved in to help. Partnering with local church leaders in South Sudan, a team from OB Kenya distributed emergency food supplies to orphans and vulnerable families in some of the hardest hit areas. The people were extremely grateful for the help, which will provide them with the nutrition they need for several weeks.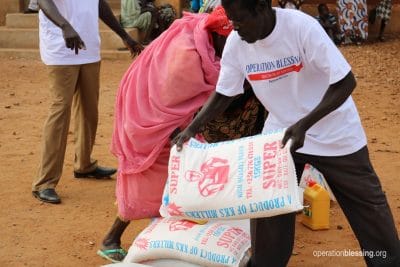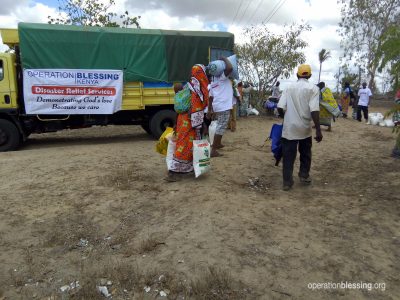 As the situation in Kenya deteriorated, Operation Blessing focused relief on Kwale County, Kenya. This region along the Kenyan coast has suffered greatly from severe drought, and many water sources here have dangerously dwindled. In partnership with International Christian Center Mombasa, OB Kenya was able to identify about 320 severely at-risk families. These families were targeted for emergency relief with each receiving over 65 pounds of maize flour, 44 pounds of beans and a liter of cooking oil—enough food to last three to four weeks.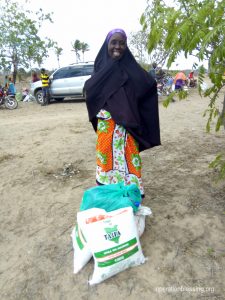 Mjumaa, a 42-year-old widow and mother of seven, was one of the beneficiaries of Operation Blessing's distribution in Kwale County. She farms a small piece of land in order to provide for her children, but the drought has turned the land against her. "Some days it's hard to even send your children to school when you know they did not have a meal," she said. Mjumaa was very grateful for the relief provided by Operation Blessing, both for her family and for her community.
While the emergency food and supplies provided by Operation Blessing will help these families in the short-term, the drought and famine drags on. Operation Blessing is committed to standing with the people of East Africa through these desperate times.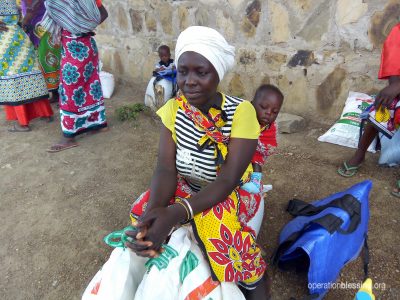 HOW YOU CAN HELP

Your support is critical in helping families fight poverty.
Click here to make an online donation today
and let your gift make a significant impact in the lives of those who urgently need it.