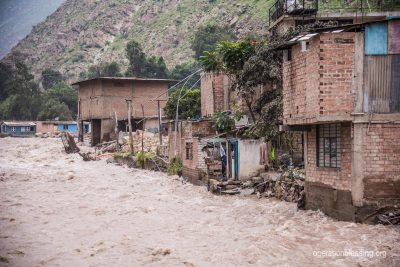 Field Report: Devastating Flooding and Mudslides in Peru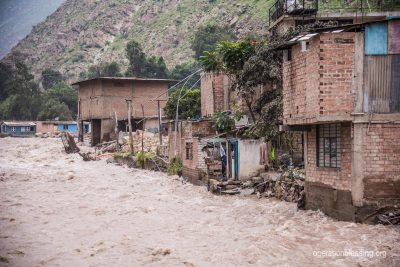 PERU – The following is a first-person report from OB Peru director, Dr. Sandra Arbaiza, on the aftermath of recent mudslides and floods in her country.
SANDRA ARBAIZA

DIRECTOR OF PERU

Sandra Arbaiza grew up in both Bolivia and Peru, earning degrees in medicine and public health. She moved from Bolivia to Peru in 2006 and started managing country-wide health projects for nonprofit organizations. Sandra joined Operation Blessing International in 2009 to coordinate OBI's health programs in Peru, which included approving medicines, networking with clinics and hospitals to facilitate the placement of the medicines, training community health workers and implementing medical missions. In 2010 she became a program manager and in 2012 was promoted to operations director for Peru. In 2013, she became OBI's National Director for Peru. Read bio
Imagine waking up to the sound of roaring water, oozing mud and pounding rocks hitting your community, forcing you to leave as fast as you can. You're running to escape a disaster before you even know what's going on.
Imagine children screaming because they see their mom stuck in the mud, or crying as they are taken by police to an unknown destination, with no idea if they will see their parents again.
Imagine you were eating full meals last week, but today you are almost starving.
Imagine you could shower every day, had a nice bed where you could sleep and a safe place to live, but today you only see dirt and mud, have no water to clean your face and many strangers crowd around you as close as family.
Imagine you were going to start school this year, so your mother bought new uniforms and school supplies for you. Now, however, all you have are the clothes you wore the day the mudslide hit your home.
No food, no water, no clothes and 3,000 people, in one district alone, all suffering the same fate. Unfortunately, this is not a hypothetical situation. On March 19, heavy rains turned the typically calm and lazy Rimac River into a raging monster, and soon it was destroying everything that was in its way. The rains and swollen river caused multiple mudslides that devastated large areas around Lima, Peru. Many families lost everything.
Even though the damage was huge, Operation Blessing was able to respond immediately, thanks to the generosity of our donors and the willingness of volunteers.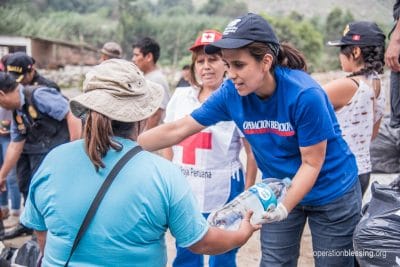 OB Peru began by providing breakfast for hundreds of mudslide victims. Volunteers then helped distribute packages of food and hygiene supplies to children in one of the furthest communities affected.
After disasters like this, access to safe water is almost always the most important problem to solve. Operation Blessing is working to distribute water tanks, chlorine generators and 50,000 purification tablets to locations in need.
And this is just the beginning. The rebuilding of lives and communities will take years. Today, Operation Blessing is providing immediate assistance, but long-term OB Peru wants to be there to help families, identify those who are most in need and tell them that there is hope, even when it's hard to see.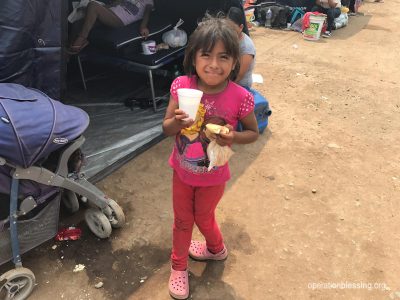 HOW YOU CAN HELP

Your support is critical in helping families fight poverty.
Click here to make an online donation today
and let your gift make a significant impact in the lives of those who urgently need it.