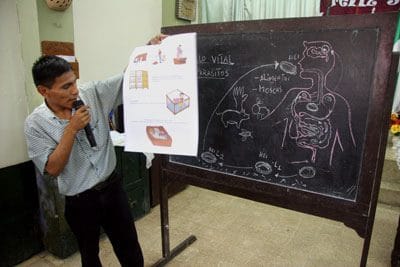 Fighting Parasites in Peru
Fighting parasites in Peru
Because of extreme poverty, poor sanitary conditions and lack of preventative education, intestinal parasites can be one of the primary causes of death worldwide, said Jordan Durso, OBI director for Peru.
Parasites not only cause physical pain and bleeding, but they also consume 25 percent of a person's food intake, causing malnutrition and other severe, chronic health problems. That's why Operation Blessing is fighting parasites in Peru with education and medication.
HOW YOU CAN HELP

Your support is critical to providing relief for the hungry, water for the thirsty, medical care for the sick, disaster relief for those in crisis, and so much more.
Click here to make an online donation today
and let your gift make a significant impact in the lives of those who urgently need it.

Print Friendly