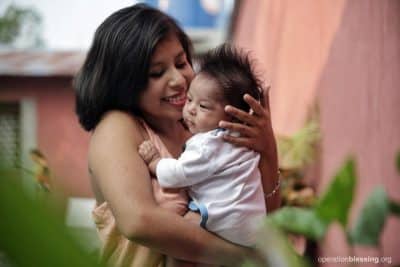 Finding Family in Unexpected Places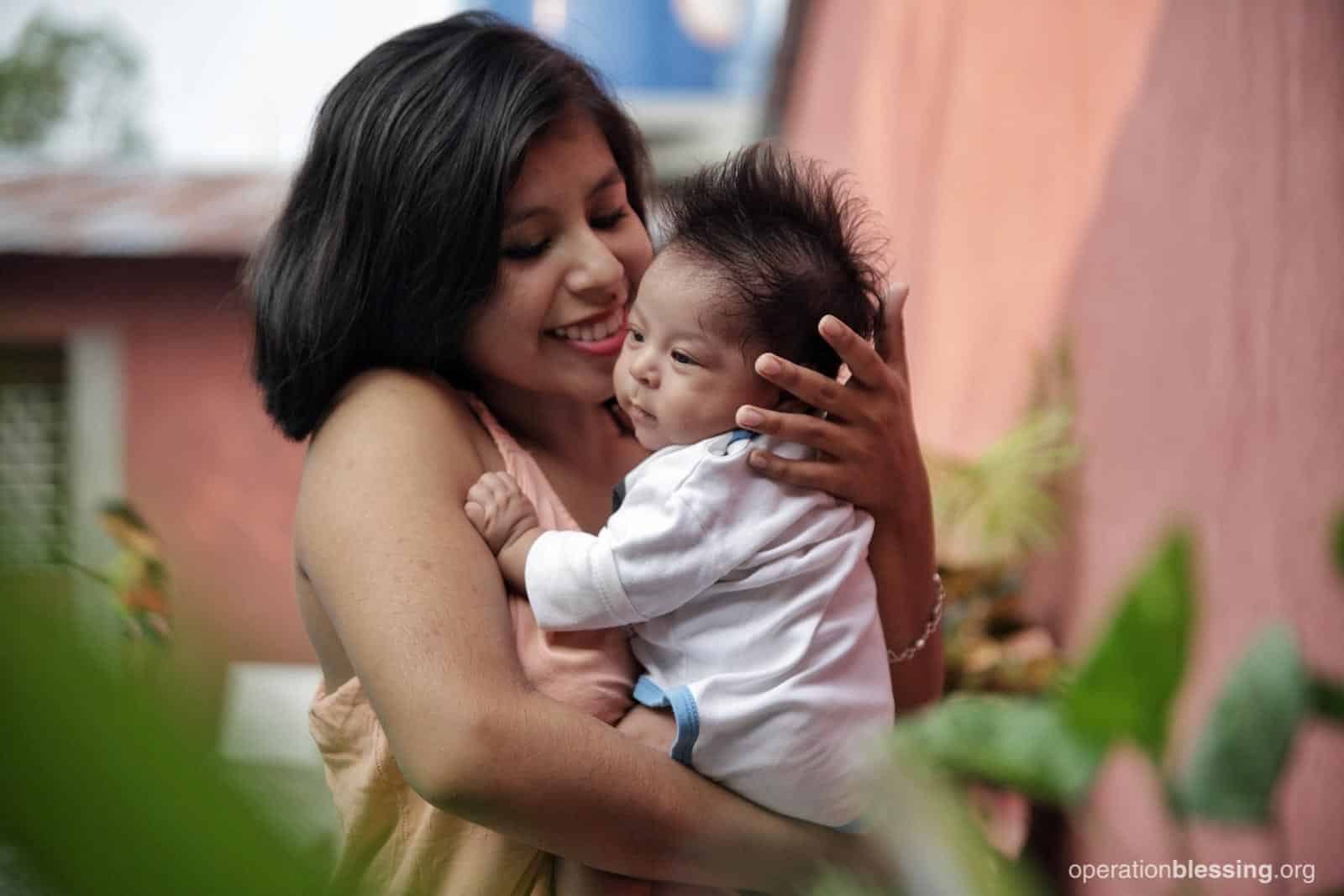 PERU – Iroska was eight months pregnant when she felt an unfamiliar discomfort. That small signal that something was wrong was warning her of a problem that could have resulted in the death of her son—but a phone call saved his life.
It all started months earlier when Iroska first found out she was pregnant. As a first-time, young mother, she was not sure where to begin.
"I felt very disoriented and lost," she said. "This was new for me and I was very afraid that I would get sick or something would happen to my baby while I was pregnant."
Iroska was afraid, but an opportunity to learn about her pregnancy helped calm her fears. Operation Blessing runs a program for expectant young mothers in Peru. Iroska was invited to attend the classes, and was eager to join in and learn about healthy diet during pregnancy, the importance of prenatal vitamins, what to expect when it came time to deliver, and more!
"From the first day of the workshop I loved the classes," Iroska said. "I felt so comfortable because my new friends also had the same questions I had, and I knew that I could learn and overcome all my fears."
So, when Iroska felt a strange sensation during her eighth month of pregnancy, she knew there was someone she could call for guidance. Iroska called one of OB Peru's health coordinators to ask what she should do and was told to go to the hospital immediately. Thanks to that advice, Iroska arrived at the hospital in time for an emergency caesarian section.
"If it had not been for all the guidance I received from Operation Blessing, I wouldn't have paid attention," Iroska said.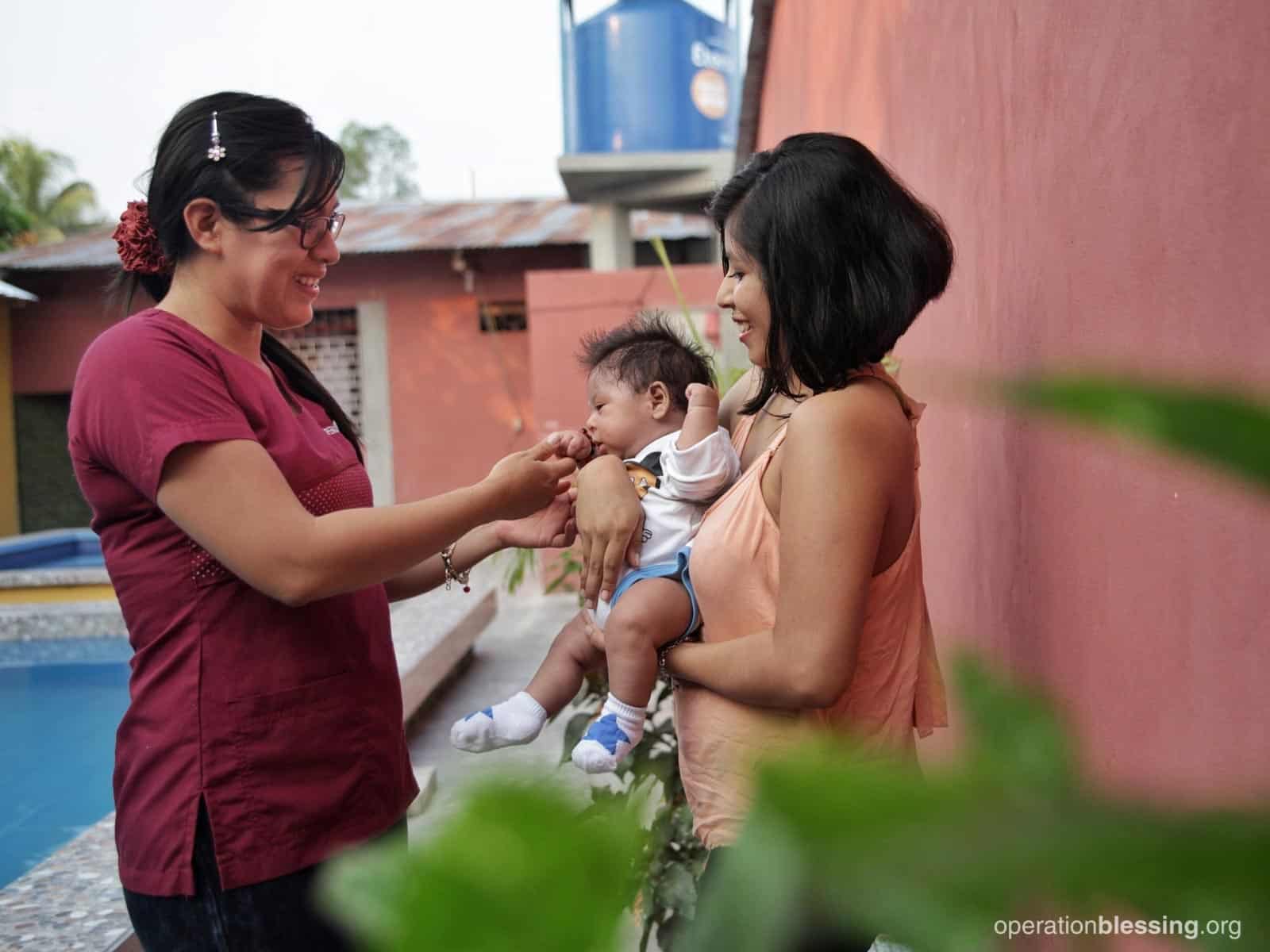 All of her previous tests and ultrasounds showed no issues, but when the baby was born, he suffered from gastroschisis—a birth defect of the abdominal wall. The tiny baby—who Iroska named Thiago—needed to undergo surgery to correct this defect before he could go home.
While Iroska recovered from her C-section, baby Thiago underwent surgery. It took a few days for Iroska to be strong enough to leave, but she refused to go home without her son. He stayed in the hospital for an entire month.
During this time, Operation Blessing provided food, diapers, and everything that Iroska needed since she could not return to work. Finally, she was able to take her baby boy home.
"Operation Blessing became a family for me," Iroska said. "They have been in the moments when I most needed help and they have helped me a lot."
A month later, baby Thiago and Iroska are both doing well thanks to the care they received.
"I am eternally grateful."
HOW YOU CAN HELP

Your support is critical in helping families fight poverty.
Click here to make an online donation today
and let your gift make a significant impact in the lives of those who urgently need it.

Print Friendly