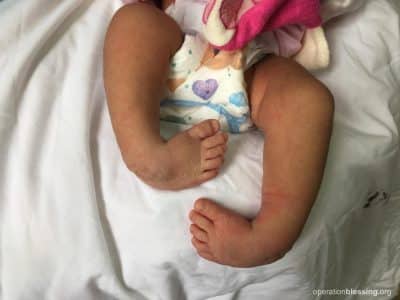 First Steps After Clubfoot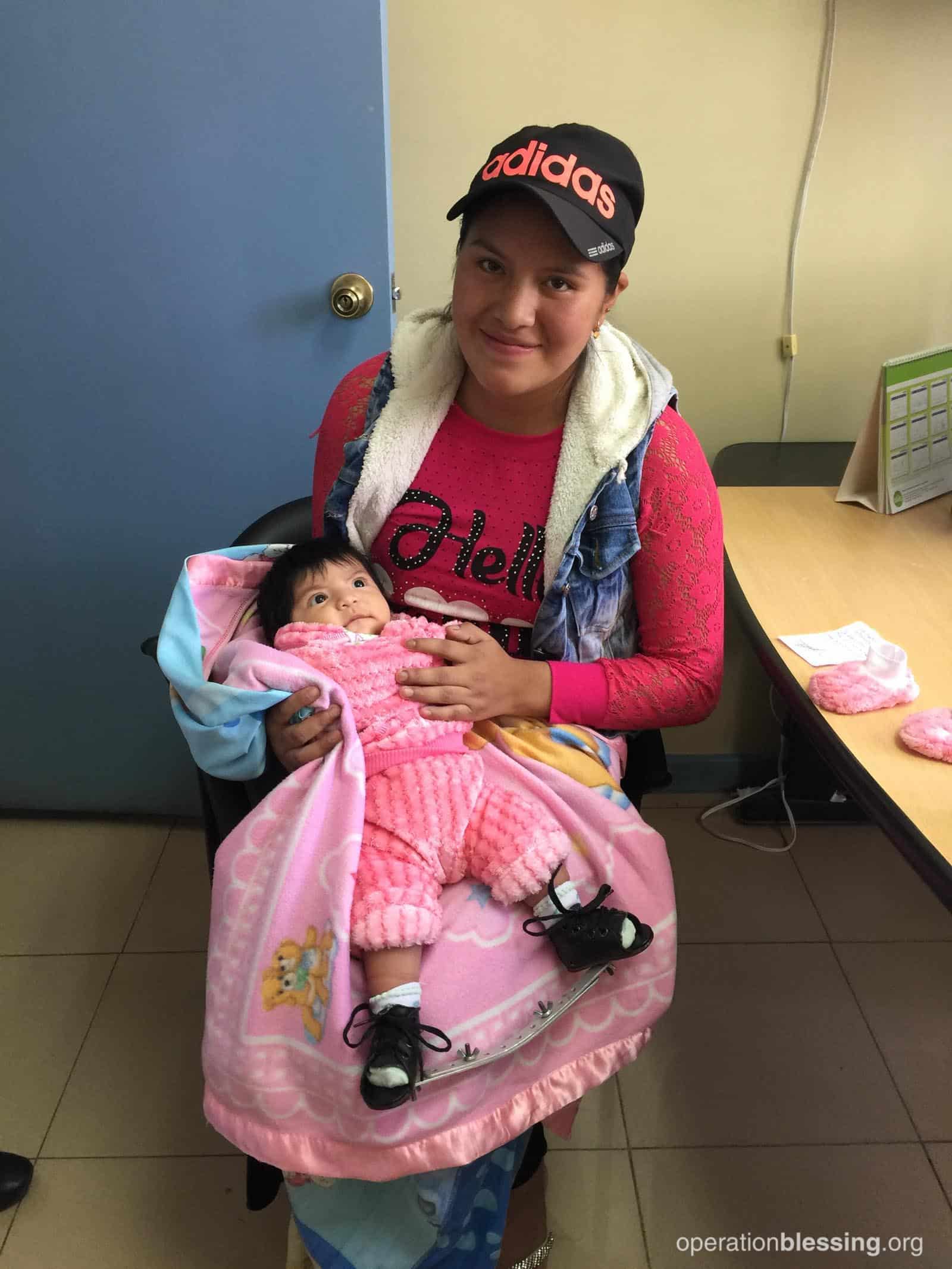 ECUADOR – The stigma of clubfoot often ostracizes families and causes a strain on the mothers of children born with the condition—but things were different for baby Yazmin. As soon as she was born, the doctors assured her mother, Belen, that her clubfoot was treatable.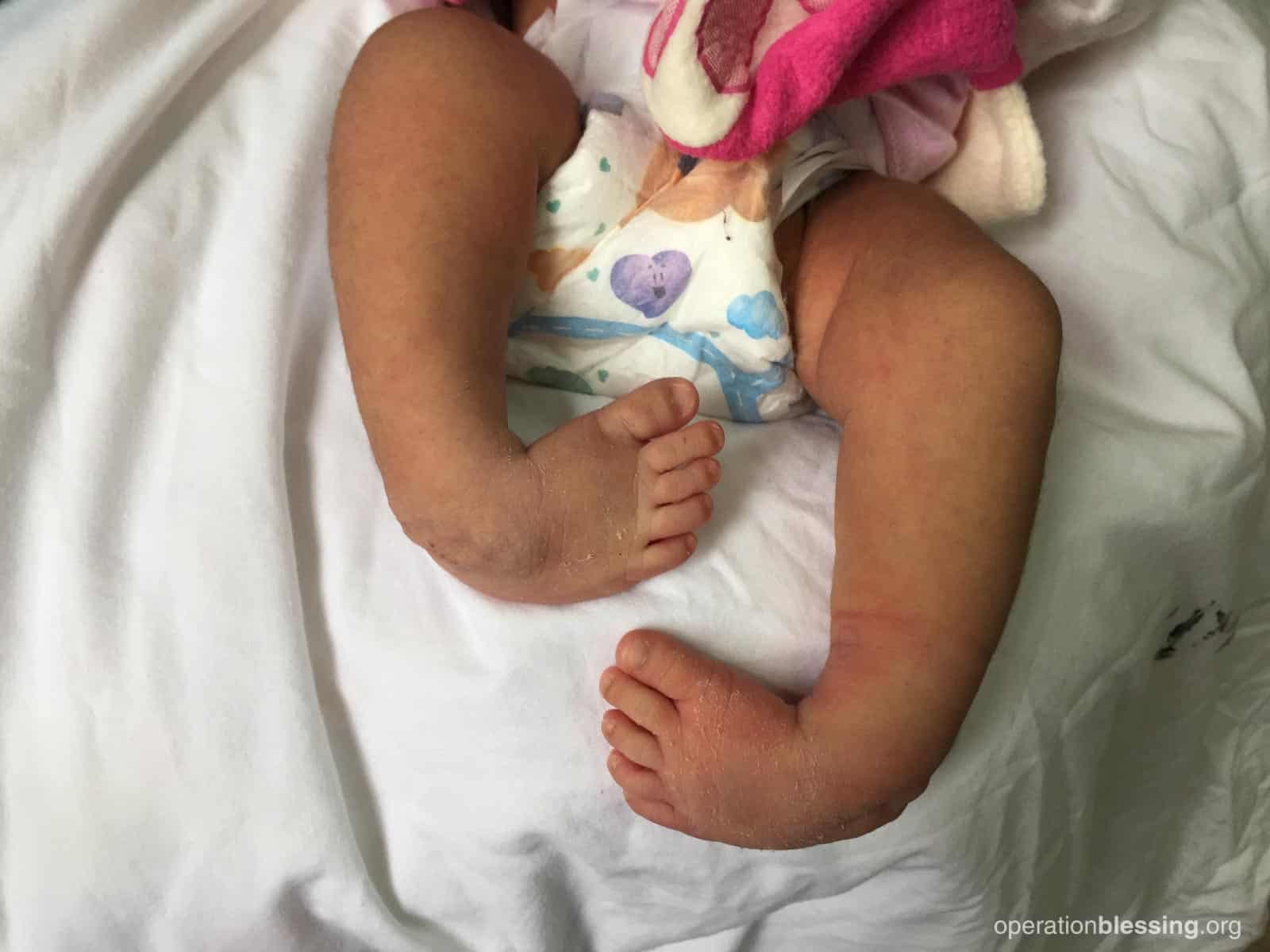 Belen embraced her baby girl, as did her entire family. When Yazmin was only 7 days old she began her treatment at the same hospital where she was born. Operation Blessing and partner, MiracleFeet, made it all possible at no charge to Yazmin's family.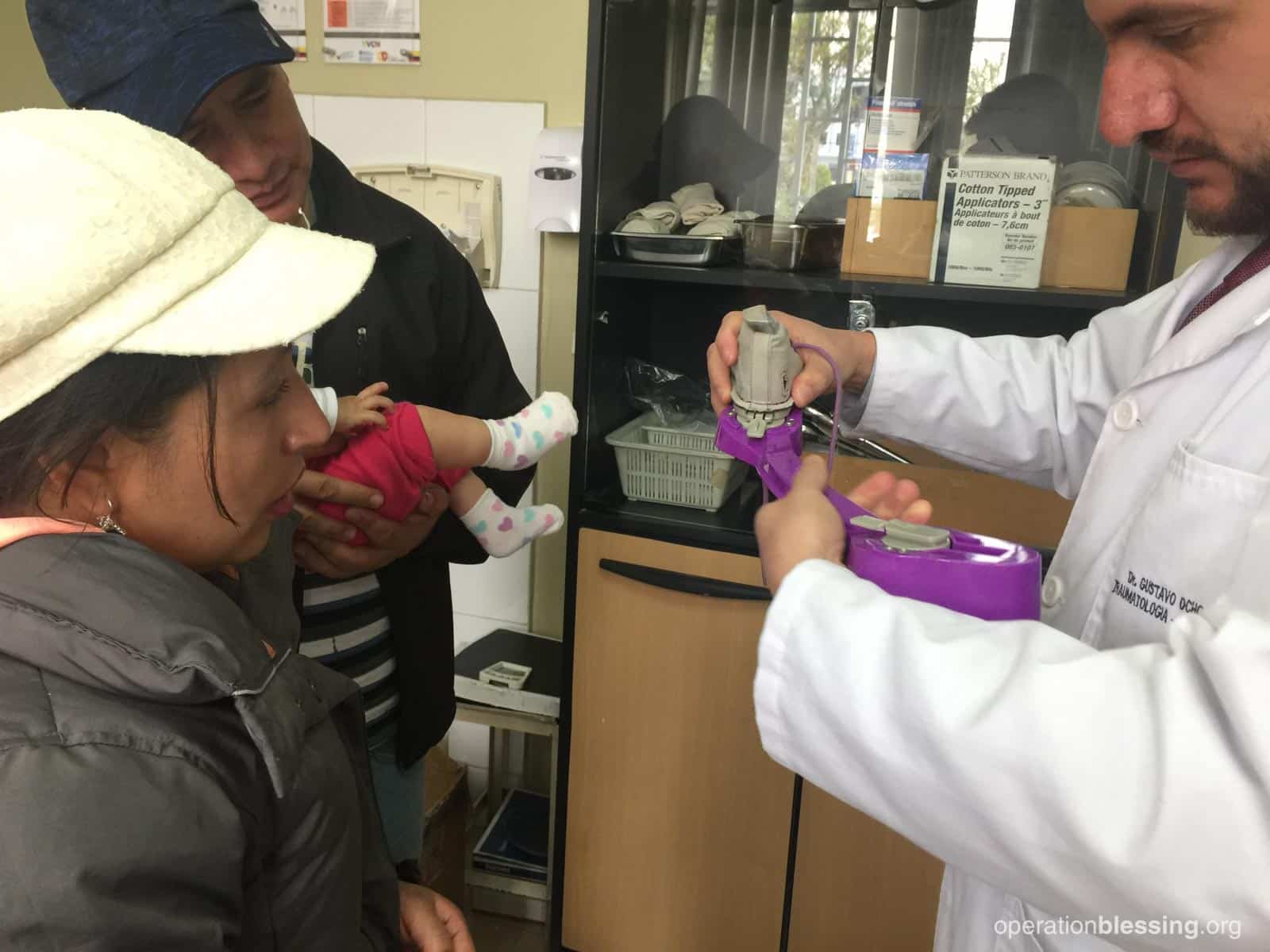 Yazmin had tremendous support from her family. Her grandmother even made the trip to join her mother for Yazmin's two-month checkup when she transitioned from casts to a MiracleFeet brace. Together, her mother and grandmother learned how to use the brace so they could both help baby Yazmin as she grew.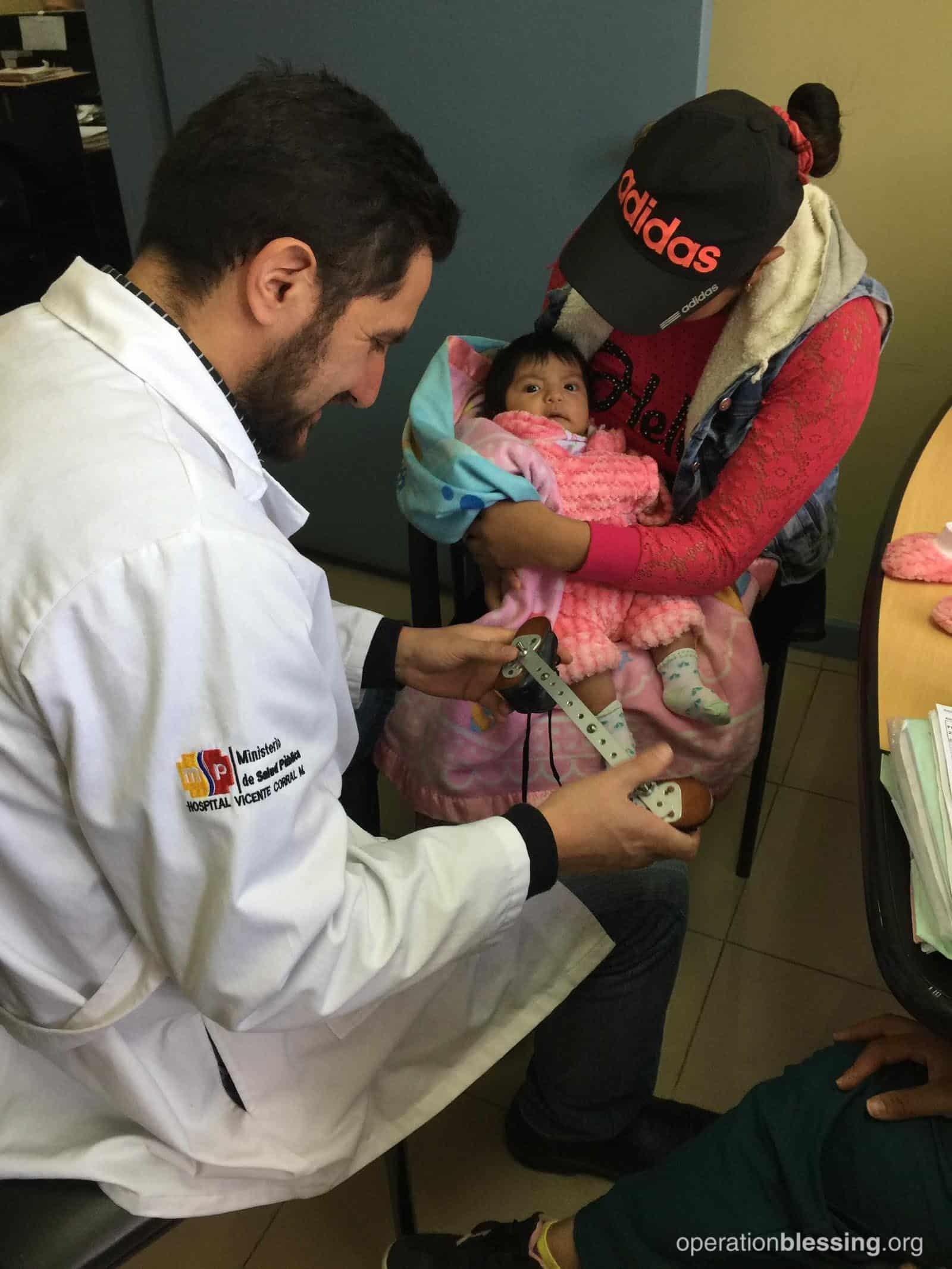 Belen is elated with the care her daughter received, and how quickly! Thanks to fast intervention, the whole family is eagerly awaiting little Yazmin's first steps.
HOW YOU CAN HELP

Your support is critical to providing relief for the hungry, water for the thirsty, medical care for the sick, disaster relief for those in crisis, and so much more.
Click here to make an online donation today
and let your gift make a significant impact in the lives of those who urgently need it.

Print Friendly