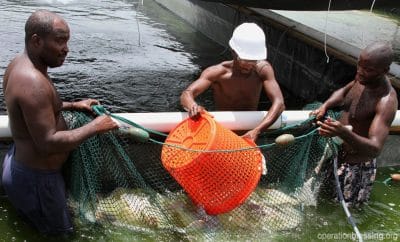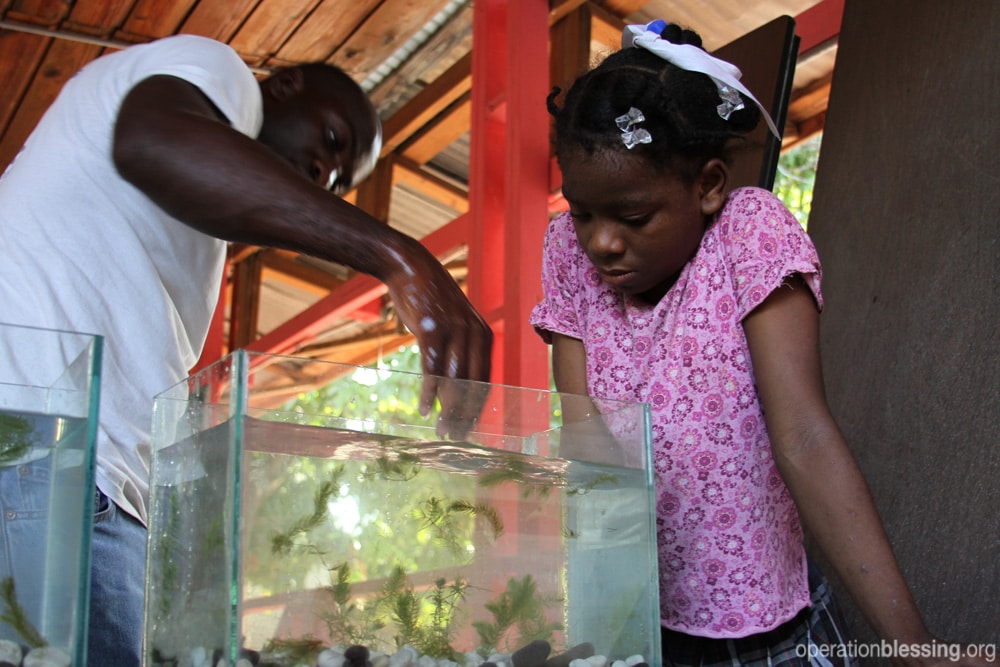 PORT-AU-PRINCE, Haiti – Children in Haiti are getting an added measure of beauty and science in their classrooms thanks to Operation Blessing's Fish Farm and Hatchery in Port-au-Prince.
Hundreds of elementary and high schools are being given aquariums with ornamental tropical fish that brighten up the classroom and help teachers to instruct students in biology, environmental science and conservation.
The school aquariums are also helping jumpstart a market for personal aquariums and ornamental fish in Haiti. At the fish farm, young adults are trained in the necessary skills for breeding and caring for tropical Angelfish, Platys, Gourami, Tiger Barbs and more.
But that's not all. Operation Blessing is also helping develop another industry—fish farming—and simultaneously tackling hunger by donating fish to orphanages, schools and hospitals.
"All day long at the fish farm it's a flurry of activity," said Eric Lotz, Operation Blessing Haiti director. At a time when fish are in high demand and scarce in local waters, a team of Haitians are learning how to farm a special variety of tilapia that provides a high percentage of meat.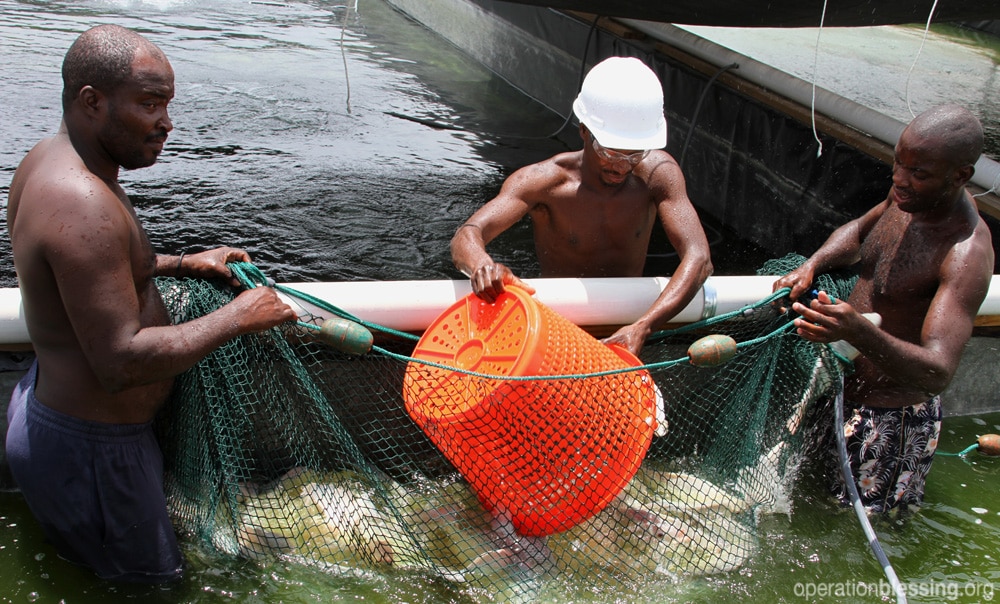 The fish are bred to be purchased by Haitian fish farmers as young fingerlings, and then by consumers when fully grown. In fact, Haitian families can purchase the fish fresh, packaged, or ready-cooked from ZB Resto Plus, a restaurant that serves the fish fried, grilled or made into a broth along with fresh, locally grown vegetables.
And with the fish farm located on the grounds of the OBI-supported Zanmi Beni Children's Home, it creates an ideal setup to not only supply the protein-rich tilapia to help nourish the children at Zanmi Beni, but also supply fish to nearby hospitals, orphanages and schools to help fight hunger in Haiti.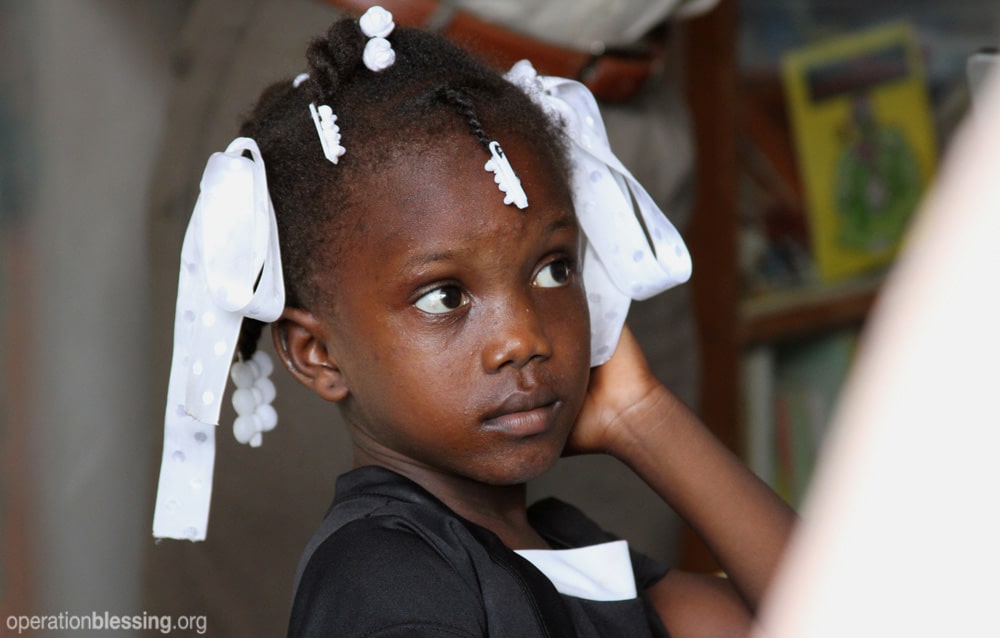 In all, whether it's in the classroom, the hatchery, or the restaurant—all of these projects have one goal in mind: to help alleviate poverty.
"This is good for Haiti," said OBI President Bill Horan, "and bad for poverty."
HOW YOU CAN HELP

Your support is critical in helping families fight poverty.
Click here to make an online donation today
and let your gift make a significant impact in the lives of those who urgently need it.