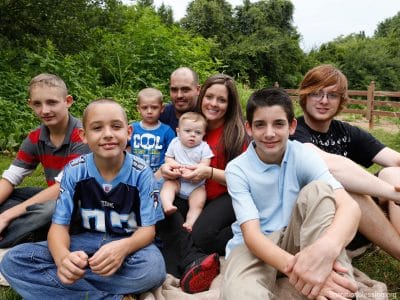 Food for a Growing Family
TENNESSEE – Gary and Jessica did not hesitate to step in when they learned that their two young nephews were at risk of being turned over to Child Protective Services because their parents were unable to care for them.
They took little LJ, 3, and Baby D, 7 months, into their home to care for them alongside their own four young boys.
"Having our two nephews as part of the house now has been amazing," Jessica said, "Just knowing they're safe, that they're taken care of, and knowing they're not going without, it makes me feel complete."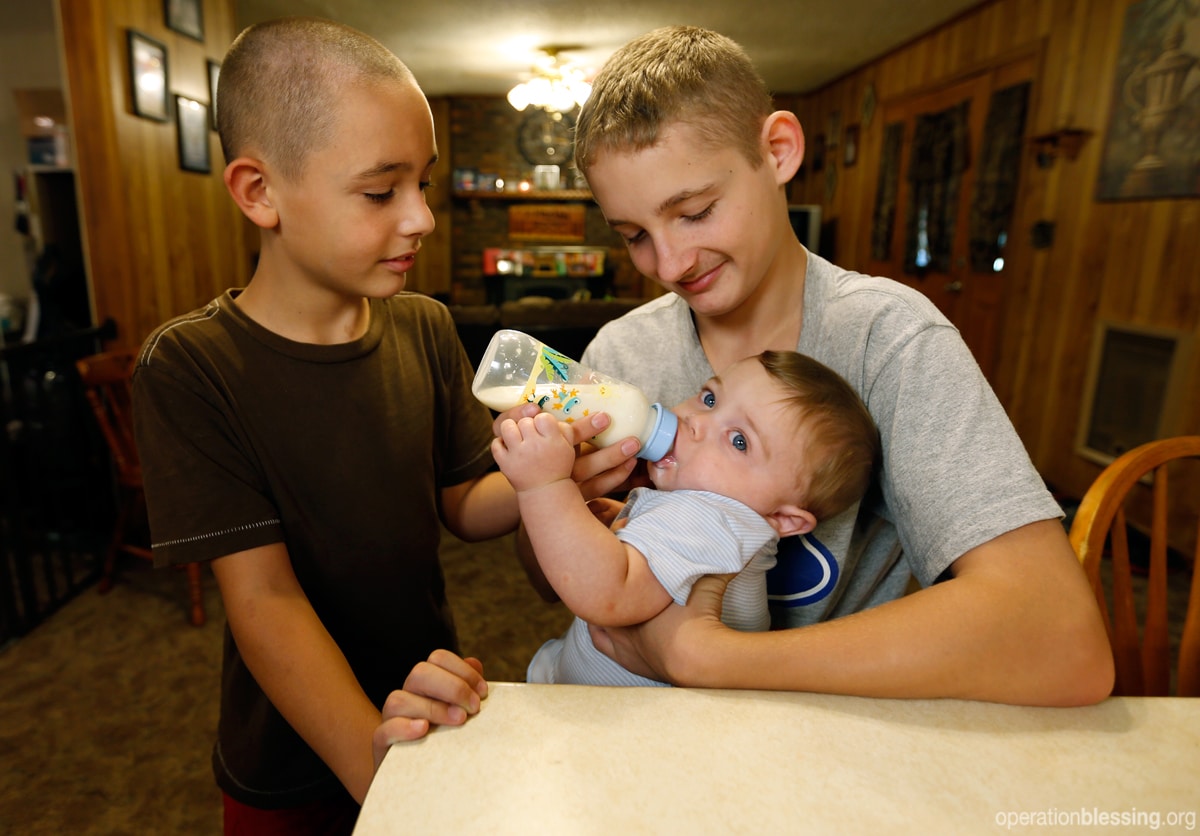 Now with six growing boys in their home, Jessica left her job to take care of the children and run the household, but on one income, their family began struggling to make ends meet and put food on the table.
When they were in need, Jessica turned to Joseph's Storehouse, an Operation Blessing-supported food pantry in their area. She and Gary were amazed at the amount of quality food they received and the support and encouragement they felt from everyone there.
"I felt really good about being there, and they were so helpful—they gave us so much food," Jessica said.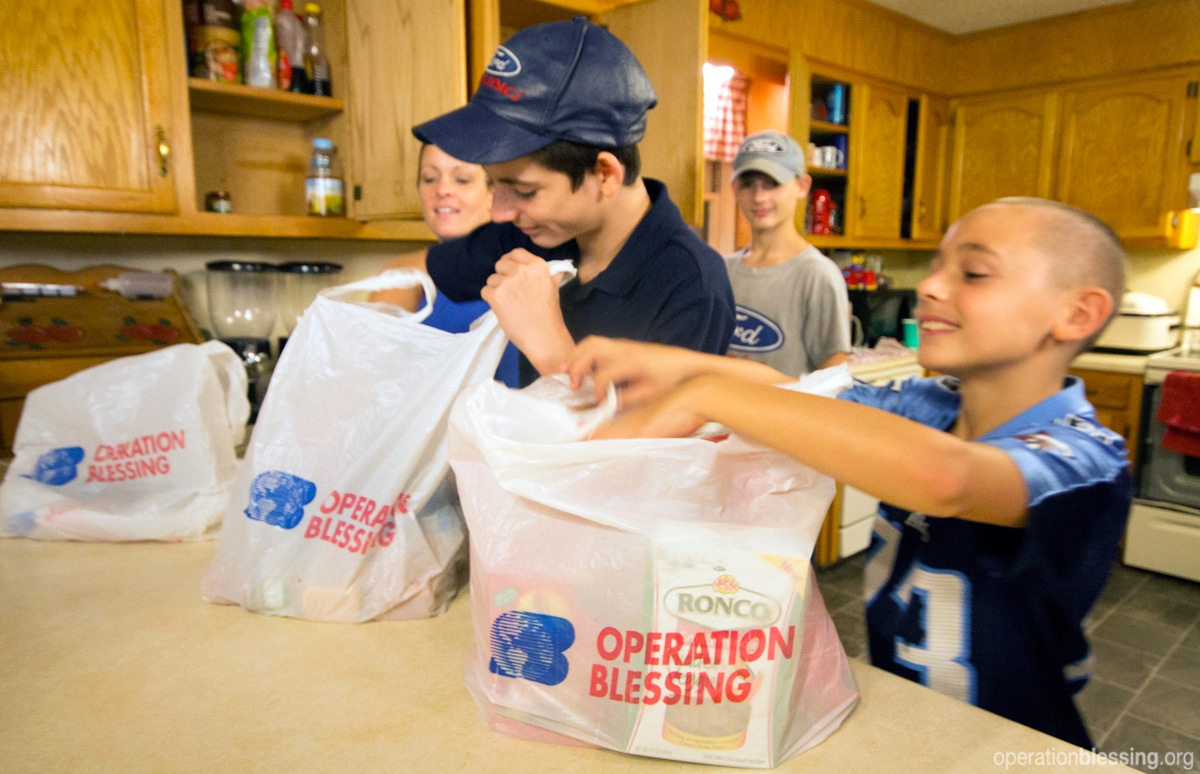 Jessica no longer needs to worry about where dinner will come from or if she'll have enough food to fill those six hungry boys thanks to help from Operation Blessing and its partners.
"I would like to thank Operation Blessing so much for giving my family a chance to put another meal on the table!" said Jessica.
HOW YOU CAN HELP

Your support is critical to providing relief for the hungry, water for the thirsty, medical care for the sick, disaster relief for those in crisis, and so much more.
Click here to make an online donation today
and let your gift make a significant impact in the lives of those who urgently need it.

Print Friendly