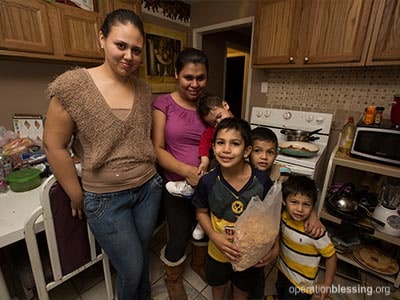 Food for a struggling mom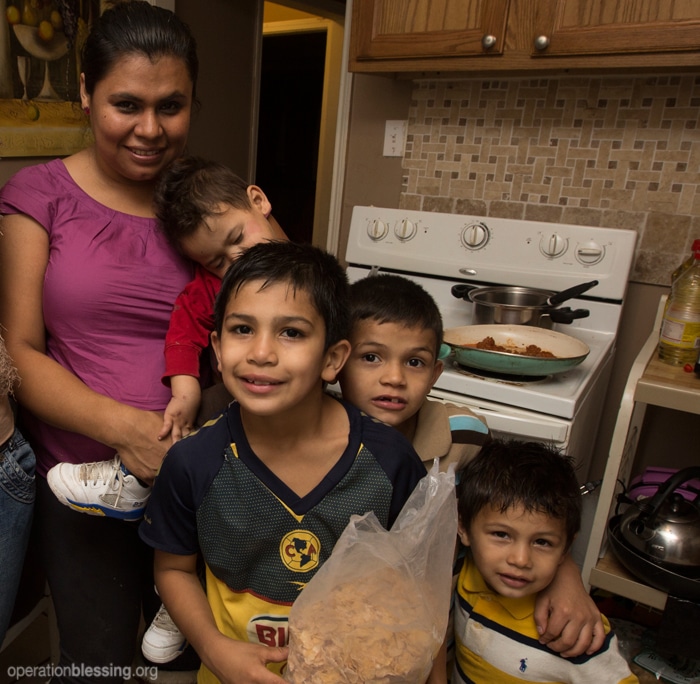 TENNESSEE – Since her husband left, Janette has struggled to provide for her four growing children. She lives with a friend to help make ends meet, but she's been unable to find a job that also allows her to take care of her two-year-old son Ceberino.
Friends and family have chipped in to help Janette get through, but her finances have dwindled and it became harder and harder to put food on the table. It wasn't long before her boys, Ernesto, 10, Isaac, 6, Marcus, 5, and little Ceberino, were going to bed hungry.
Then Janette learned about an Operation Blessing-supported food pantry near her home in Tennessee. Seeking help for her children, she attended a food distribution. There she received enough food and supplies to fill her pantry for a month.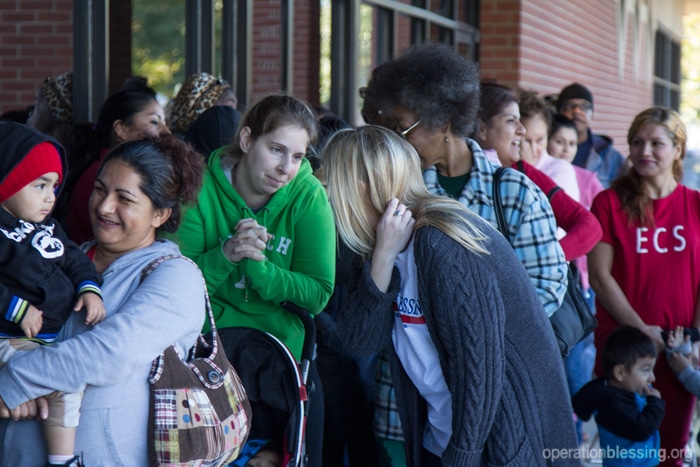 "They are a blessing," Janette said of the food pantry. "I trust in God and I believe that God brought me to them. They have helped us so much."
Operation Blessing has partnered with the Generous House food pantry to serve hundreds of families in need every week. With help from OBI, Generous House is also able to provide bags of food—including fruits, pastas, snacks and more—to nearly 3,000 elementary students every week.
"We're so grateful for all that Operation Blessing does," said director Joe Carson. "Because of our partnership with Operation Blessing, we can not only meet a physical nee, but we can re-build a community."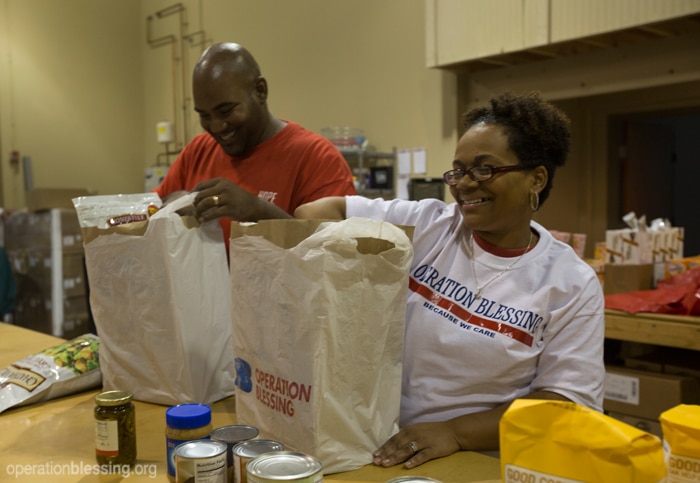 HOW YOU CAN HELP

Your support is critical in helping families fight poverty.
Click here to make an online donation today
and let your gift make a significant impact in the lives of those who urgently need it.

Print Friendly