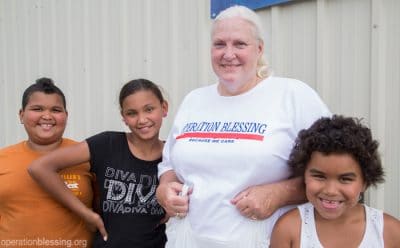 Food for her grandchildren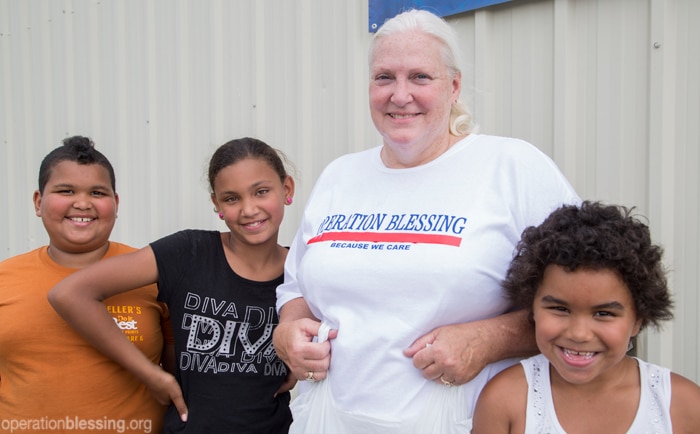 PENNSYLVANIA – When their son passed away three years ago, Linda and Nelson immediately took in their four grandchildren—providing them with a loving home and everything they needed to get by.
But a car accident had already forced Linda onto disability, so she spends her days taking care of the kids and volunteering to help those in need at a local food pantry. Then an accident left Nelson with a painful back injury—ending his career in demolition work.
Nelson picked up odd jobs when he could, but it wasn't enough to pay the bills and keep food on the table for their growing grandkids.
So Linda turned to the same food pantry where she had regularly volunteered and asked for help. Thanks in part to Operation Blessing partners, she received the food and supplies her family needed to get through hard times.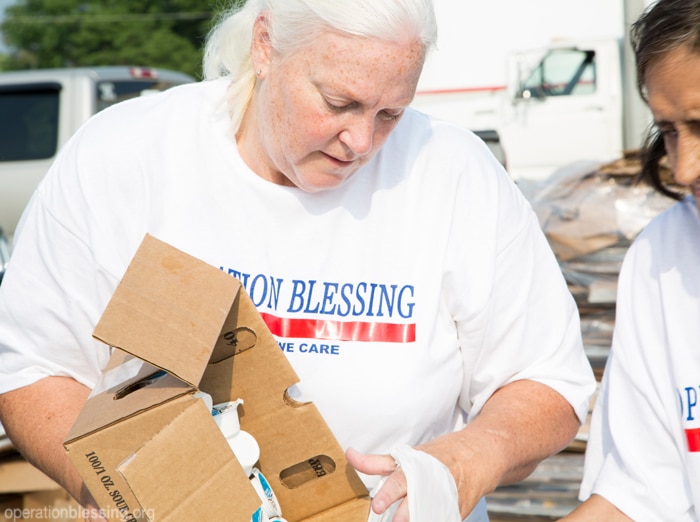 "We would really be struggling if it was not for Operation Blessing," Linda said. "We love the fruits and veggies we get, and also the stuff to make spaghetti. I love to cook, and they make it so I can cook good, healthy things."
The Operation Blessing-supported food pantry near her home serves more than 1,500 families each month with nutritious food, necessities like diapers and more.
"When our folks see the Operation Blessing truck pull in, there's just a lot of excitement," said Gary Bellis of the food pantry. "Because we know we have good product that we can distribute to so many people in need. I can't say enough to Operation Blessing and to all the people that make Operation Blessing possible. You are so helping us to accomplish the mission that God has for us."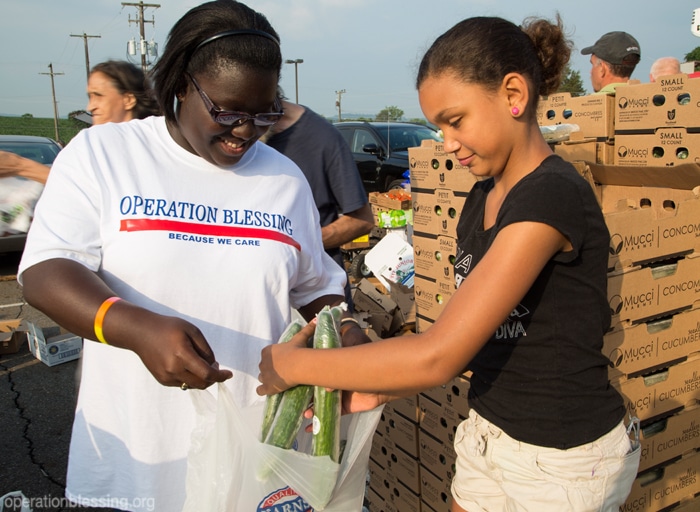 HOW YOU CAN HELP

Your support is critical to providing relief for the hungry, water for the thirsty, medical care for the sick, disaster relief for those in crisis, and so much more.
Click here to make an online donation today
and let your gift make a significant impact in the lives of those who urgently need it.

Print Friendly