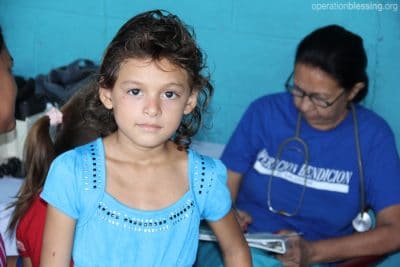 Free clinic gives hope to struggling families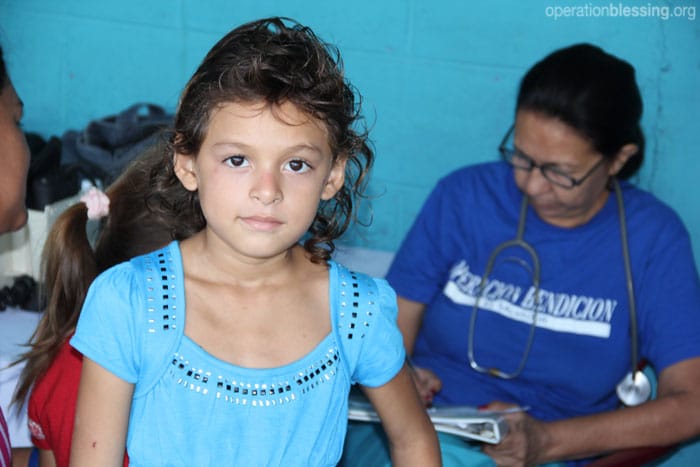 SAN VICENTE, El Salvador – When Santos, a single mother of eight, started to have difficulty breathing, she knew she needed to see a doctor.
The meager income from her small tortilla business would not be enough to feed her children and cover any medications she might need. But as the primary provider for her family, Santos knew she had to stay healthy in order to work and decided to seek help.
She visited the San Vicente Municipal Clinic near her home and was diagnosed with bronchitis and a sinus infection. Her physician, Dr. Amaya, prescribed an antibiotic to fight off infection, but Santos worried that she would not be able to afford the cost of the medicine.
All of her fears were soon relieved when Dr. Amaya told her that the clinic provides medicine at no cost because of its partnership with Operation Blessing.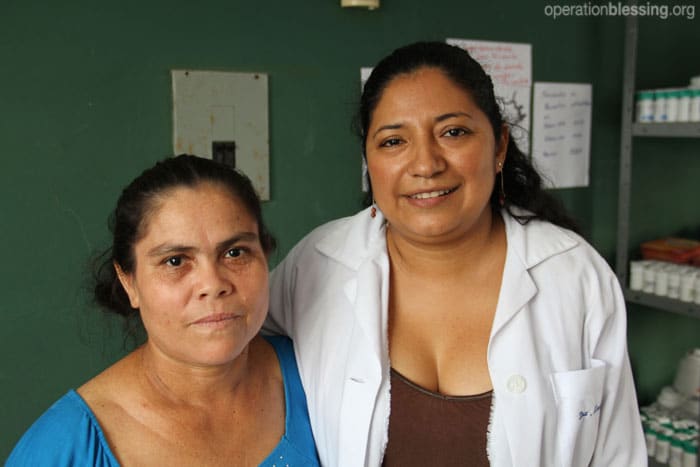 "I don't have the money to pay for medicine, so I'm incredibly thankful for your help," said Santos. "Your donations give hope to all those who are struggling, and I'm grateful to you for all that you do for me and for my city."
According to Dr. Amaya, over 60 people a day visit the small two room clinic, and the majority of those patients come from low income families.
"We use everything we receive from Operation Blessing to make an impact in the lives of our patients," said Dr. Amaya. "Our clinic could not meet the needs of our patients if it wasn't for your generosity. Thank you."
HOW YOU CAN HELP

Your support is critical to providing relief for the hungry, water for the thirsty, medical care for the sick, disaster relief for those in crisis, and so much more.
Click here to make an online donation today
and let your gift make a significant impact in the lives of those who urgently need it.

Print Friendly