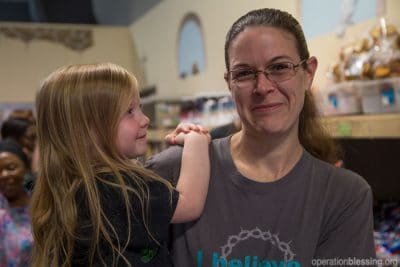 The gift of food and hope for a family in need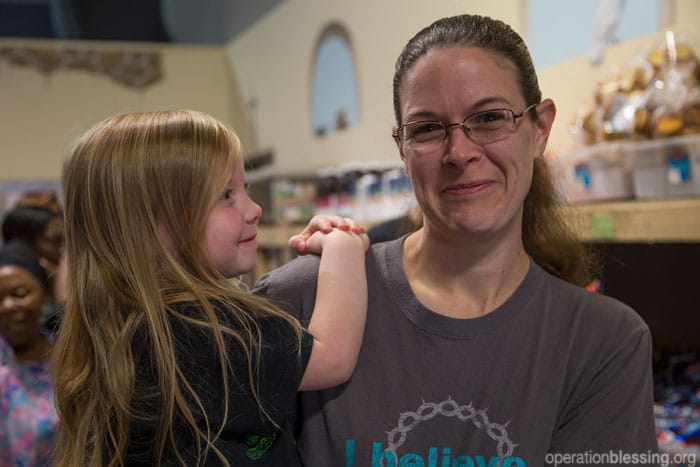 GEORGIA – As the cost of food and utilities rose over the past few years, Chrissy did everything she could to make her husband's paycheck stretch to meet their family's needs. But before long, Jeff's mechanic's salary just wasn't enough to pay the bills and put food on the table for their four children.
Chrissy knew they would need help to keep the lights on and provide for their four children, from seven-year-old Kira down to two-year-old Aiden. So she began searching her community for someone who could help.
Just when they needed it most, Chrissy found an Operation Blessing-supported food pantry near her home. There, she received nutritious food and even diapers to help support her family through lean times.
"We honestly had no budget for food," Chrissy said. "So I just think it's so awesome that we can come here to get help with food. Oh, and the diapers, which are so amazing!"
Thanks to the food and supplies they receive, Chrissy and Jeff are able to pay their rent and utilities—keeping their little ones warm and well fed.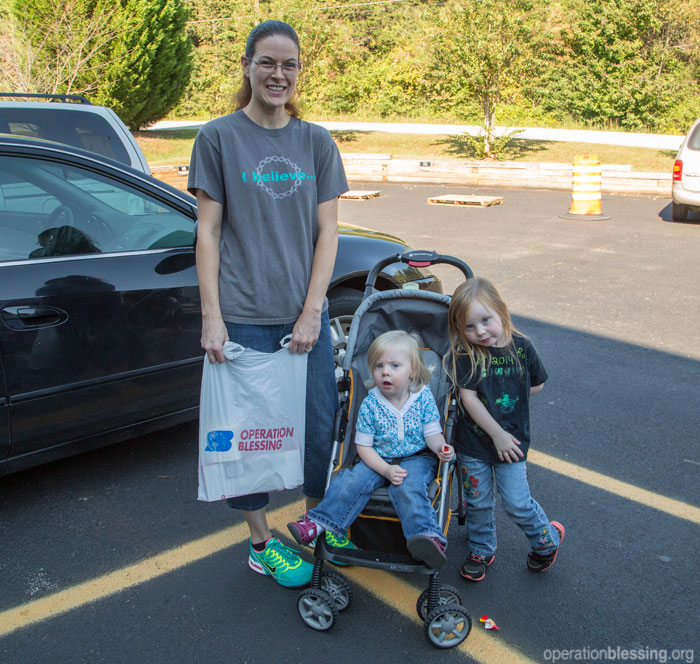 HOW YOU CAN HELP

Your support is critical to providing relief for the hungry, water for the thirsty, medical care for the sick, disaster relief for those in crisis, and so much more.
Click here to make an online donation today
and let your gift make a significant impact in the lives of those who urgently need it.

Print Friendly