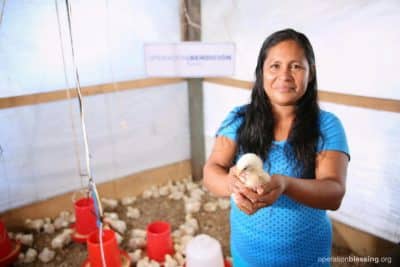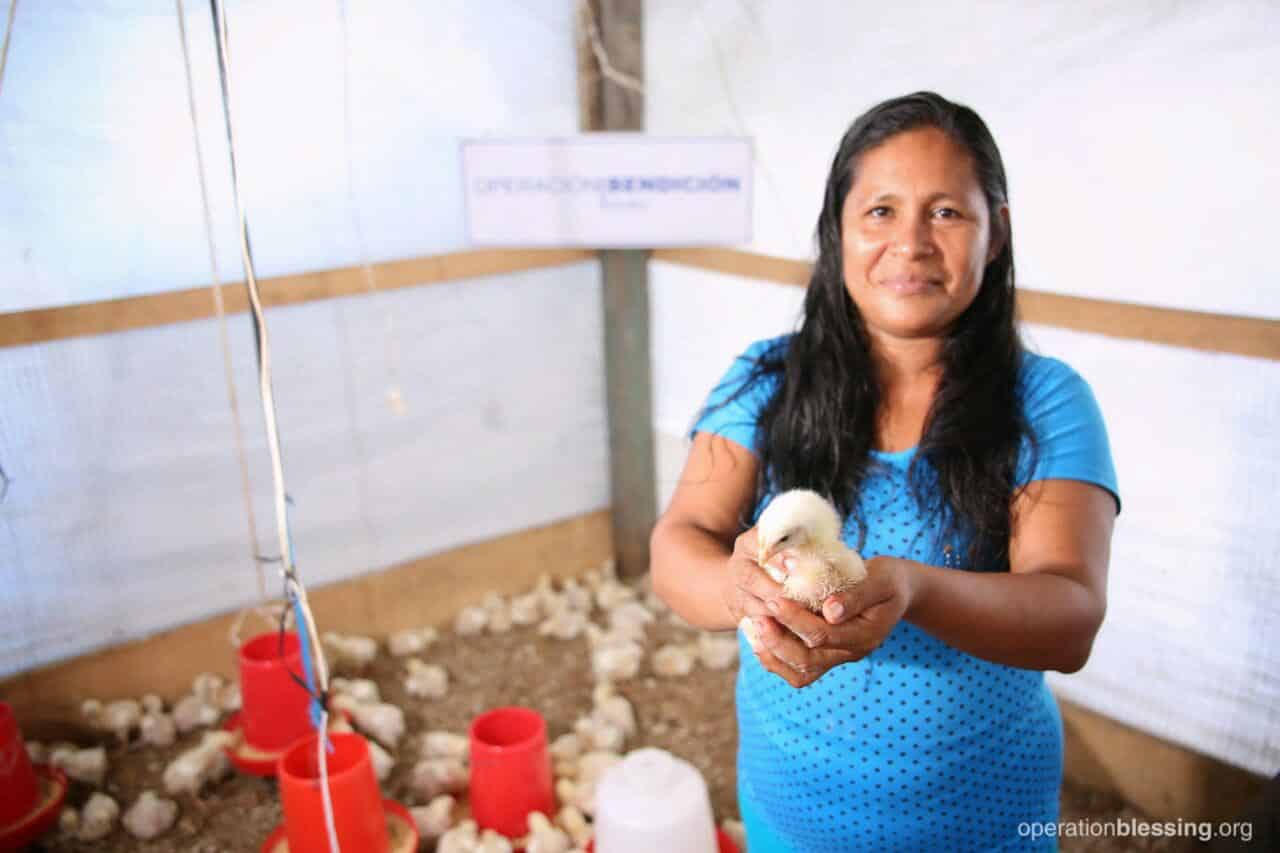 IQUITOS, Peru – Elizabeth had her routine. Each morning she would make rounds in her community of Rumococha in rural Peru and sell homegrown aguaje, a local fruit. Some days, she would make seven dollars, maybe a little more; other days, she would make less.
No matter the income, Elizabeth's earnings went toward feeding her children. "I always bring something for my children to eat," she said.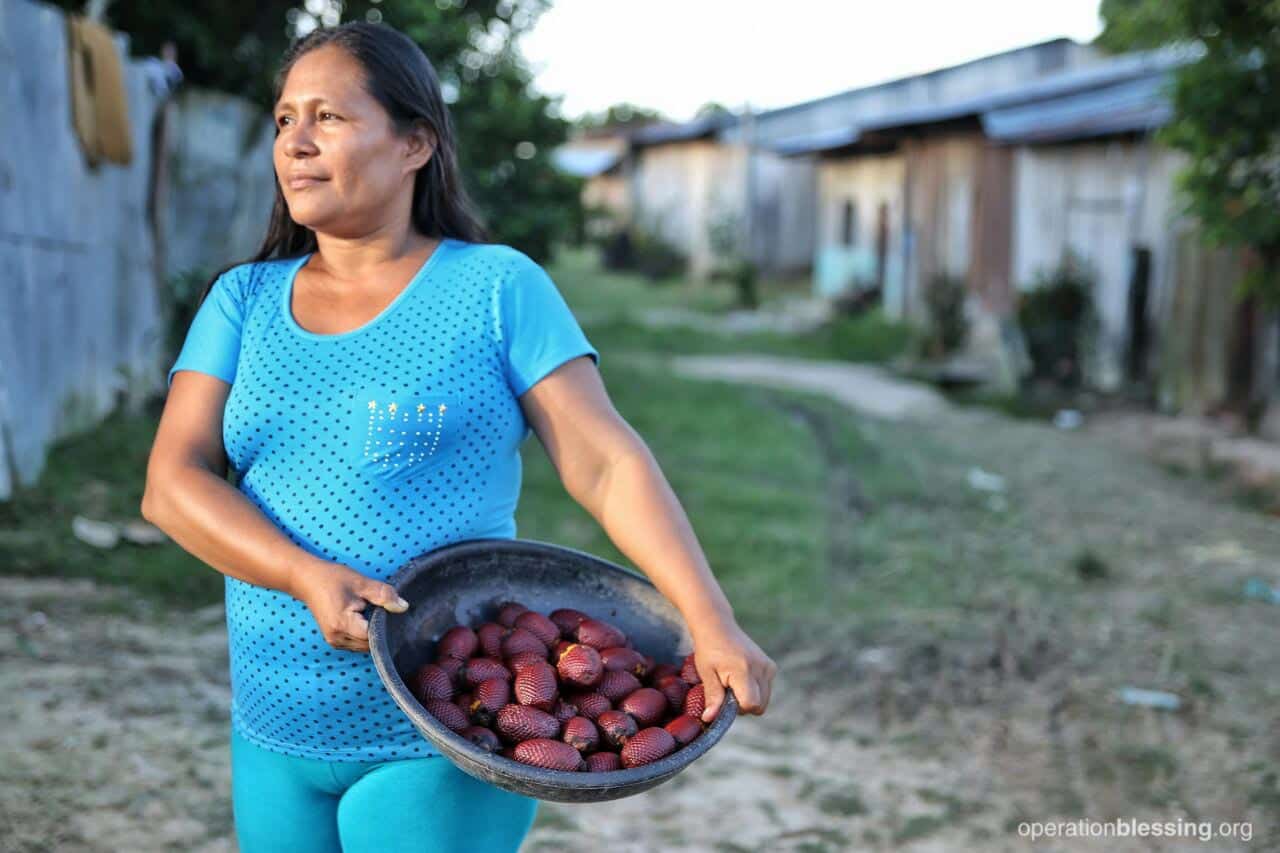 Elizabeth's husband Andres has a similar work ethic, as he drives a mototaxi around his region. He earns up to ten dollars a day, which he and Elizabeth use for essentials, as well as a small savings so they can periodically fix up their run-down home. Their goal is to advance their financial state; living in extreme poverty is not what they want for their family, especially for their children.
Recently, Andres experienced sudden and intense abdominal pain. He left work and Elizabeth gave him some medicine, but it was only a temporary fix. At the hospital, they learned that Andres immediately needed his gall bladder removed.
"I didn't think something like that would happen to me," Andres said. "It was something that happened overnight."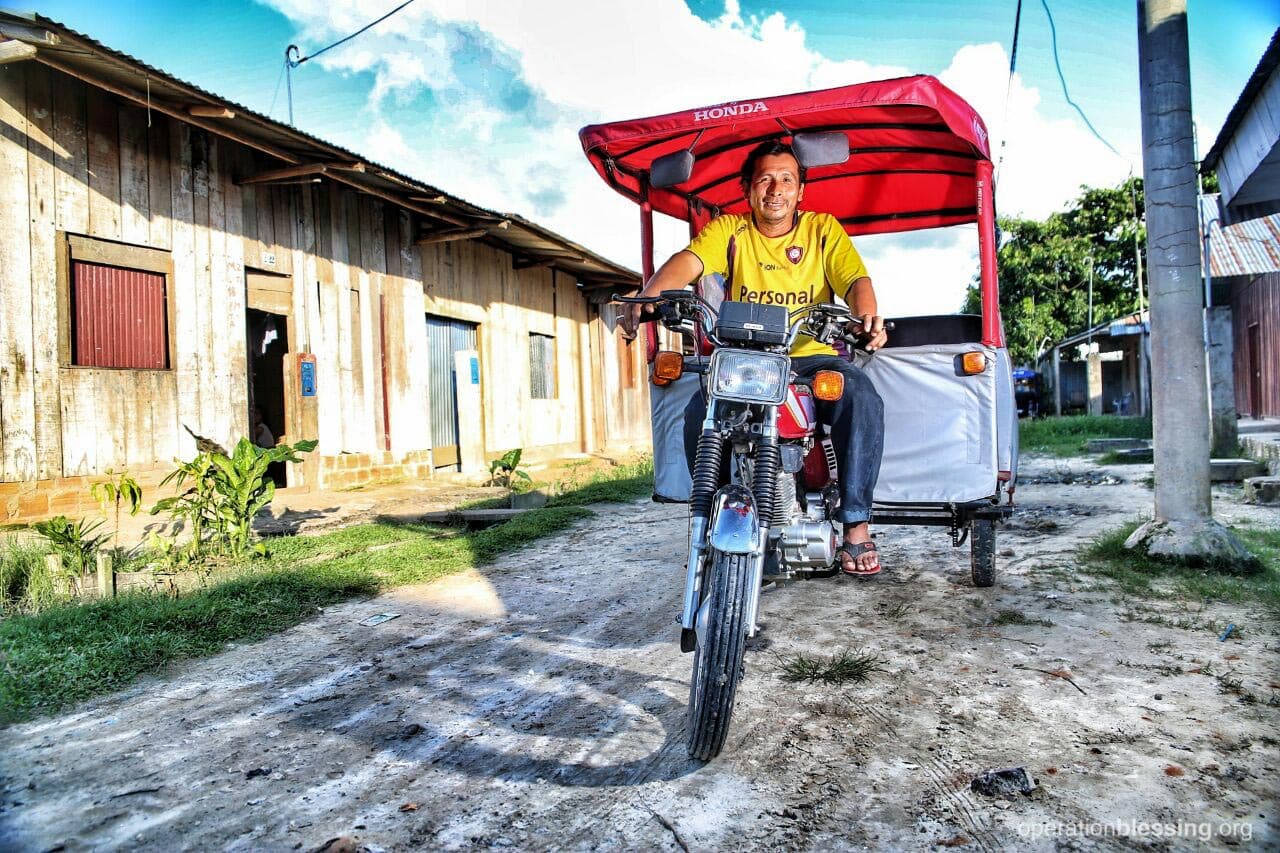 What little money they had went to Andres' surgery and four-day hospital stay, shattering any dream they had of getting ahead or of fixing up their home. He went back to work when he was strong enough to do so, and Elizabeth continued selling agueja, but they felt like they were drowning.
Operation Blessing International works in the Iquitos area to help families create a better present and future for themselves and their children. The Poultry Farming project begins at the local schools, where children learn the process of caring for and raising chickens. Lessons include coop construction, nutritional needs of the animals, and how to breed them in order to sustain a flock. The program also provides willing and able families with chickens, as well as extensive education on how to care for, and make a profit from, the poultry. Families are chosen based on their willingness, sense of responsibility and character, as well as their need.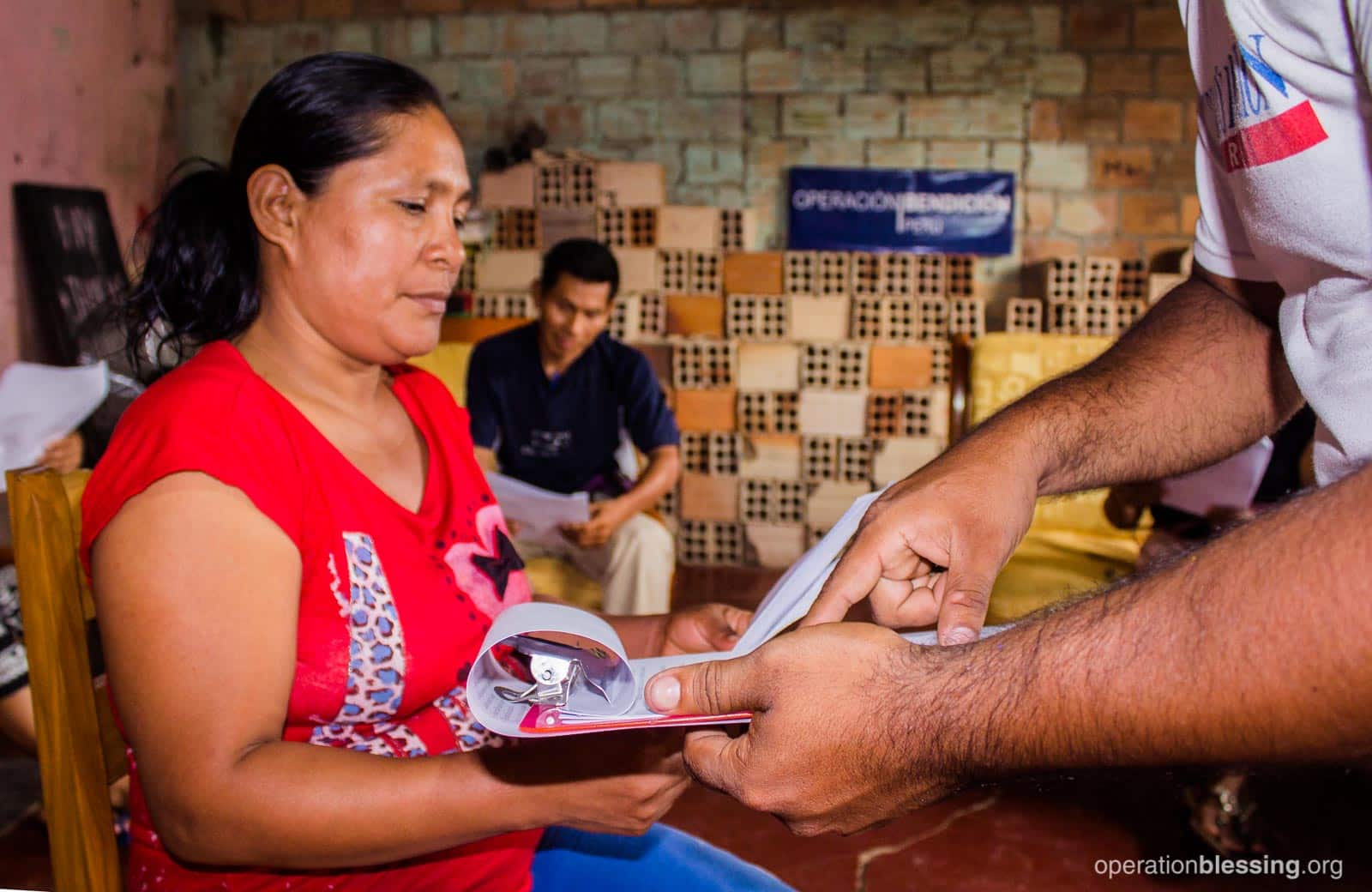 OBI volunteers noticed Elizabeth was attentive and eager to learn about tending to a chicken coop and harvesting eggs for sale. She and her family received their own chickens, which have helped them begin to undo the financial damage done by Andres' unexpected health crisis.
"I feel excited when I think about the things I can do from now on, thanks to this project," Elizabeth said. "The income has improved my quality of life and I want to continue investing and moving forward to improve even more."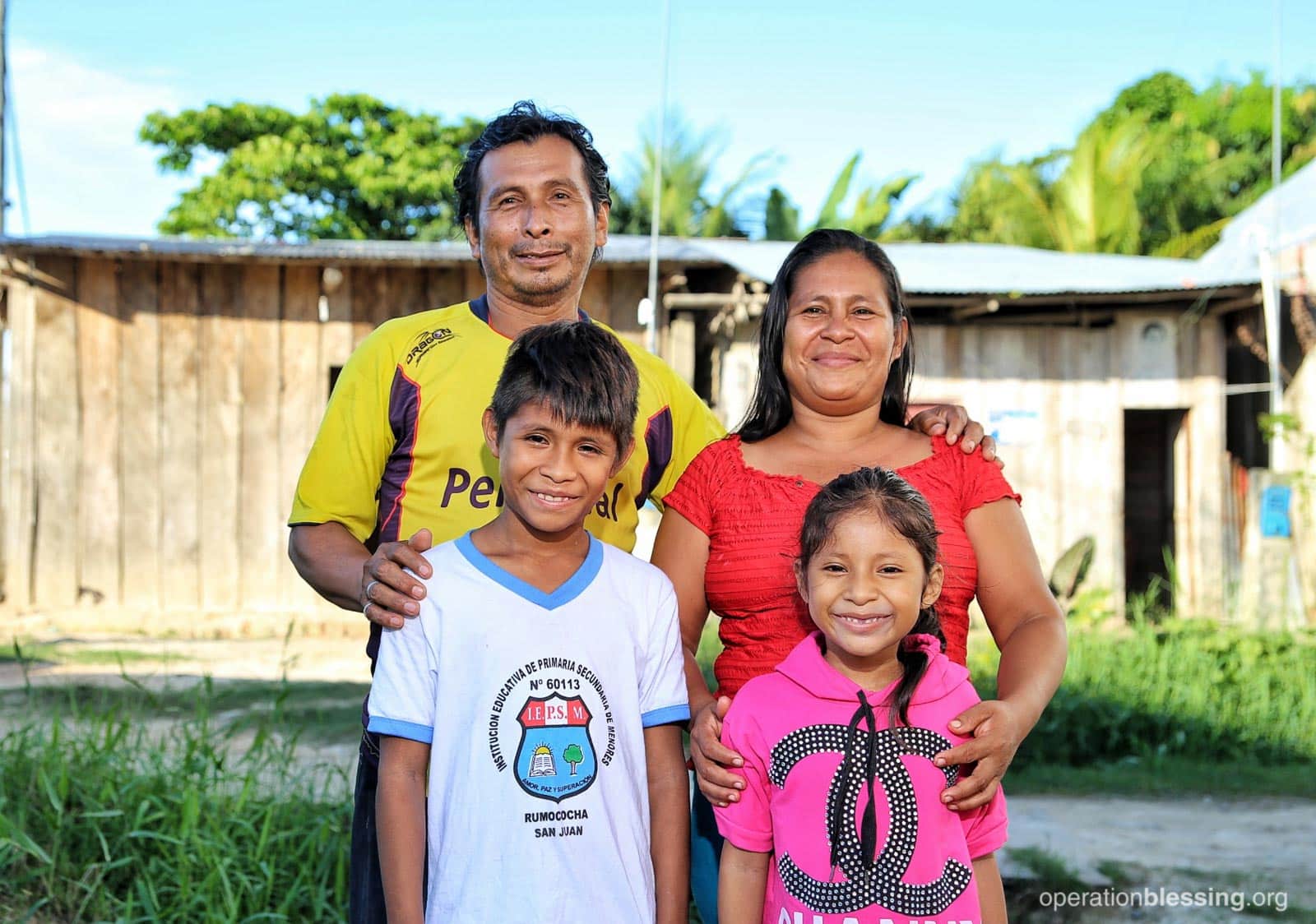 Each egg production has been better than the last, according to Elizabeth, and that leaves her and her family looking forward to the future. A situation that was dire and desperate turned around, thanks to the project and the family's willingness to learn and work hard. Elizabeth and Andres are showing their children that with a strong work ethic and a sense of tenacity, setbacks don't have to define the future.
HOW YOU CAN HELP

Your support is critical to providing relief for the hungry, water for the thirsty, medical care for the sick, disaster relief for those in crisis, and so much more.
Click here to make an online donation today
and let your gift make a significant impact in the lives of those who urgently need it.

Print Friendly