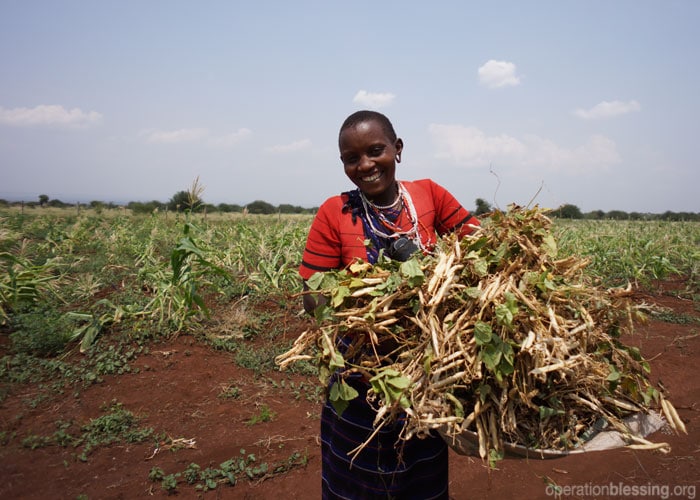 KIMANA, Kenya – One impoverished community in Africa is overcoming extreme poverty thanks to 48 women, hard work and beans.
For months, these women have been weeding and tending their crops as part of an OB Kenya initiative aimed at improving the living standards in the community as well as providing food for families during seasons of drought.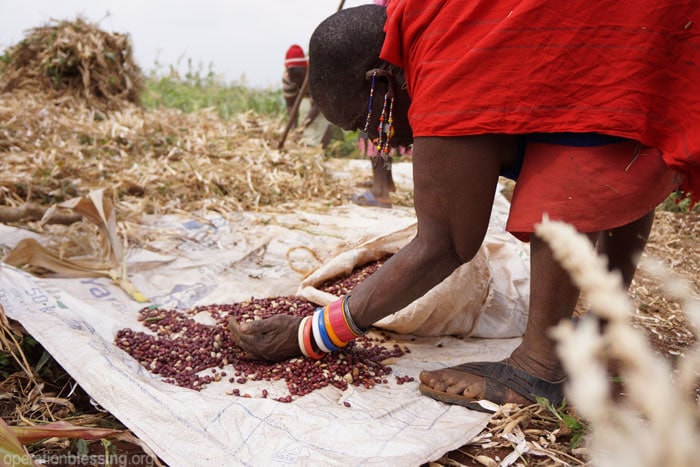 After harvesting the beans by hand, the women use them to feed their families and also sell at the market to earn money for clothes, tools or other necessities. OB Kenya's school nutrition program also benefits from the large harvest, using a portion of the food collected to ensure that its students receive a nutritious lunch each day.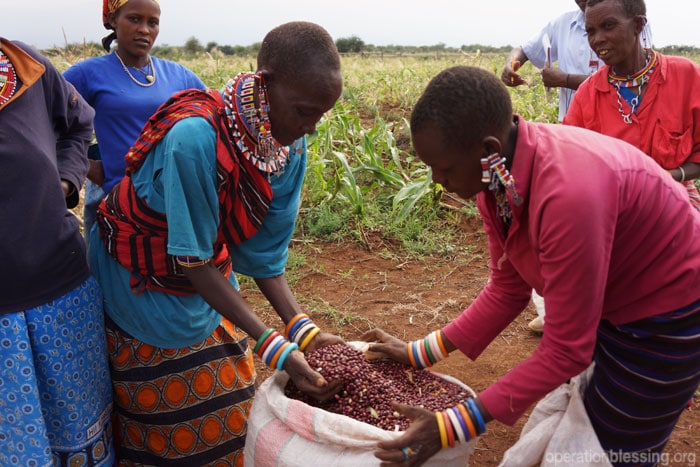 The farming program teaches villagers how to cultivate drought-resistant crops, tend their own personal gardens and grow nutritious foods that will help fight malnutrition. Participants also learn money management and other skills so they can run their own businesses once they've completed the program.
The food, skills and resources cultivated through this program continue to bring hope to impoverished families in Kimana with each new harvest.
HOW YOU CAN HELP

Your support is critical to providing relief for the hungry, water for the thirsty, medical care for the sick, disaster relief for those in crisis, and so much more.
Click here to make an online donation today
and let your gift make a significant impact in the lives of those who urgently need it.

Print Friendly