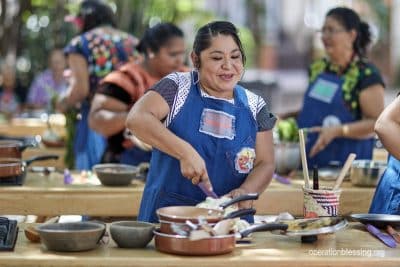 Healthy Cooking for Mothers in Mexico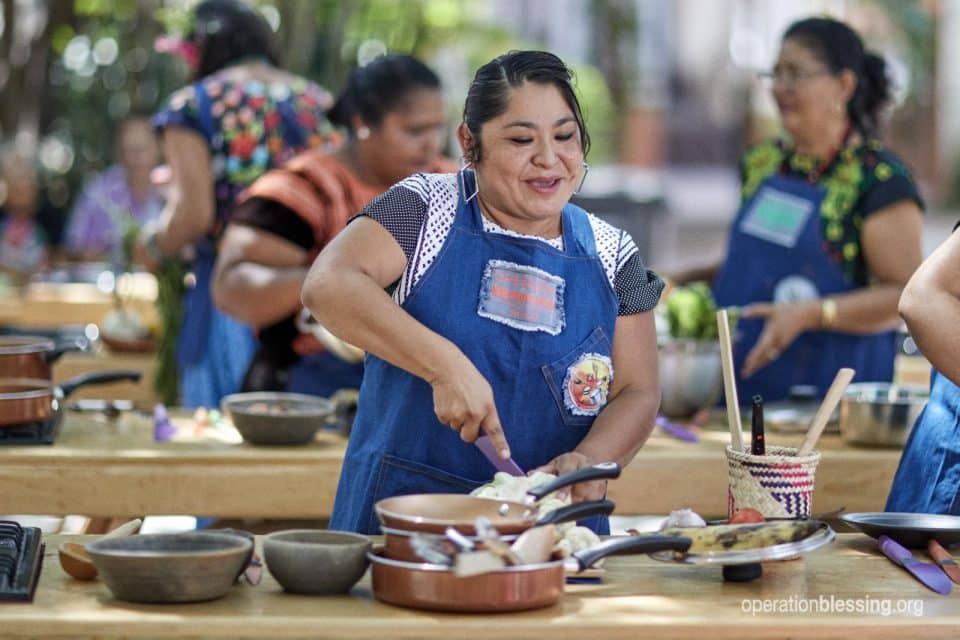 MEXICO – On a day much like any other, Flor in Mexico heard an announcement on the radio that set her on a new course toward a healthy lifestyle and nutritious cooking.
Flor has always been a dedicated mother. But when her sister died recently from diabetes, she realized she might accidentally be passing along unhealthy habits to her children. She said, "I can't change the past of what happened to my sister. But I can change the future of what can happen to me and my family."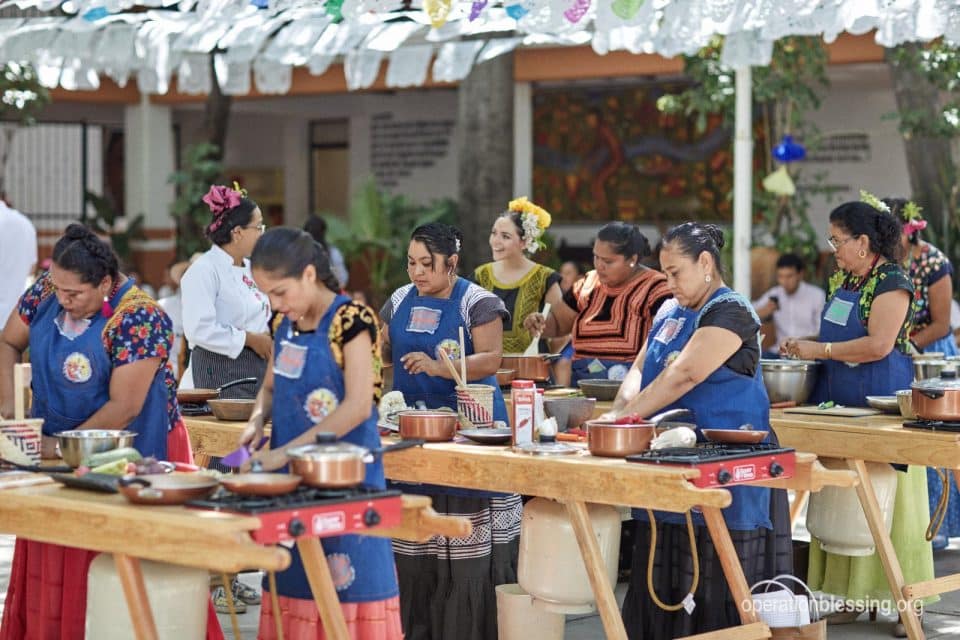 So when she heard on the radio that, thanks to friends like you, Operation Blessing would be holding classes on nutrition and healthy cooking, she jumped at the opportunity. The workshop was almost an hour away. However Flor was willing to make sacrifices to attend because she badly wanted to learn the life-changing new skills.
Flor made it to every single class, and learned to make each nutritious meal to perfection. The staff took notice of her thirst for learning and her willingness to embrace the new healthy lifestyle. At the end of the class, Flor even won the class cooking contest. But to Flor, the biggest prize is the knowledge she gained.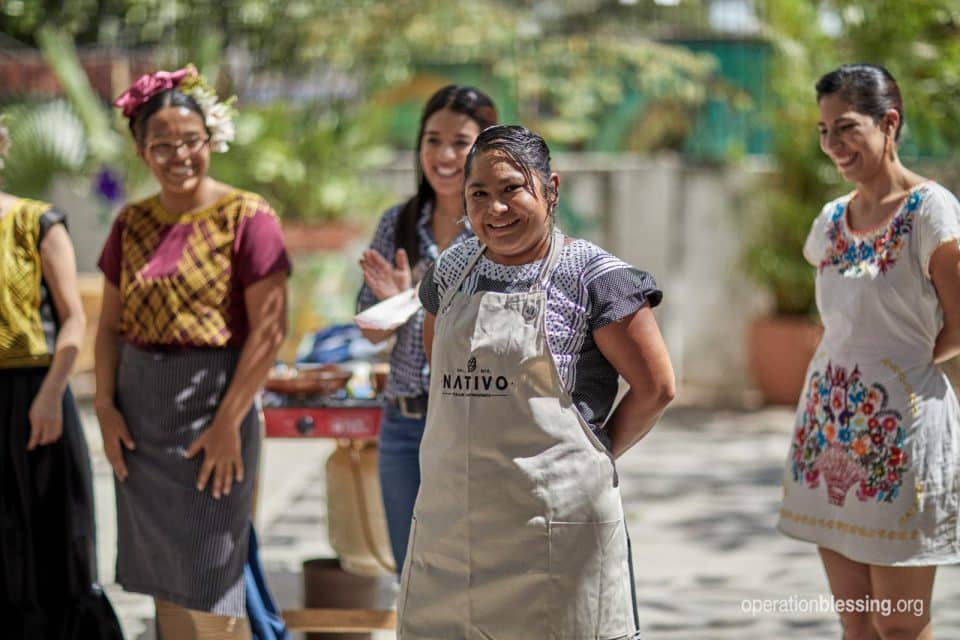 She said, "Thanks to Operation Blessing, now I can give my daughters a different lifestyle. We have the opportunity to live differently, and change the history of my family."
Thank you for helping mothers bless their entire families through nutritious meals and so many other vital programs.
HOW YOU CAN HELP

Your support is critical to providing relief for the hungry, water for the thirsty, medical care for the sick, disaster relief for those in crisis, and so much more.
Click here to make an online donation today
and let your gift make a significant impact in the lives of those who urgently need it.

Print Friendly