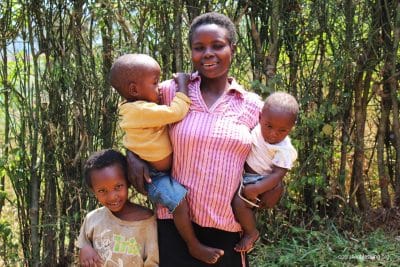 A Healthy Family is a Happy Family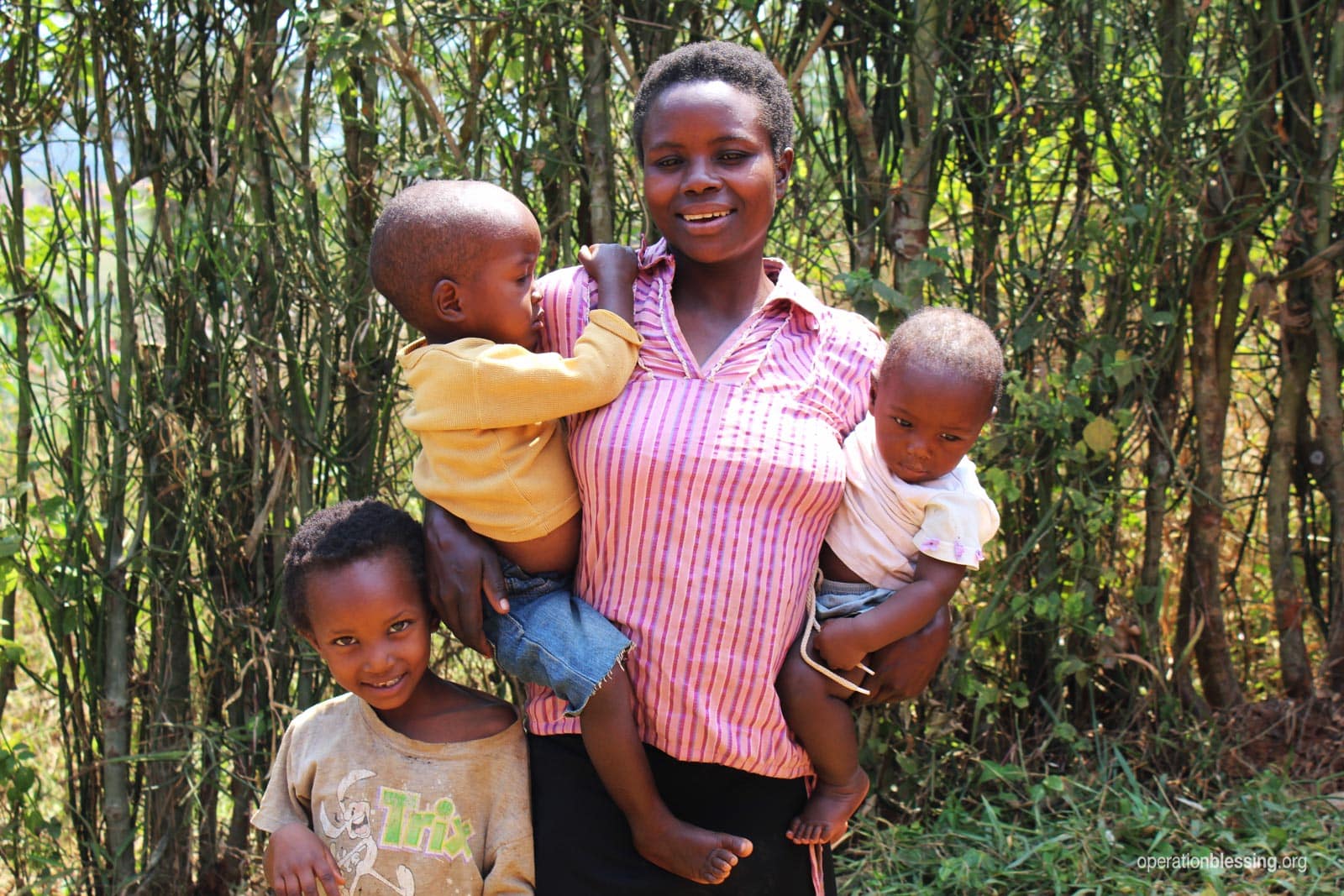 RWANDA – Deep in the heart of Rwanda, many families struggle to provide for basic needs — even enough food for the day and a clean place to live — let alone pay for school fees and home improvements.
Malnourishment and lack of education persist, leaving children more vulnerable to remaining in poverty as they mature and even repeating the cycle in their own families. It is a pattern that can span generations.
Gardens for Health International (GHI) is an Operation Blessing-supported organization that seeks to provide agricultural solutions to childhood malnutrition through education and practical help starting home gardens. Mukashema, a young mom, enrolled in GHI's program in an effort to better care for her three children, Sendrine, 5, Emanuel, 2, and Jean de Dieu, who is just 6 months old. Mukashema learned the "one pot, one hour" meal technique and how to prepare a balanced meal using GHI's four color wheel, both of which have changed how her family eats.
Before Mukashema and her family enrolled in GHI, Emanuel had been diagnosed with malnutrition. Once Mukashema and her husband, Tuyizere, began creating more balanced meals from their new home garden, Emanuel's growth progressed significantly. Mukashema's family is healthier thanks to Operation Blessing and GHI's agriculture and nutrition training.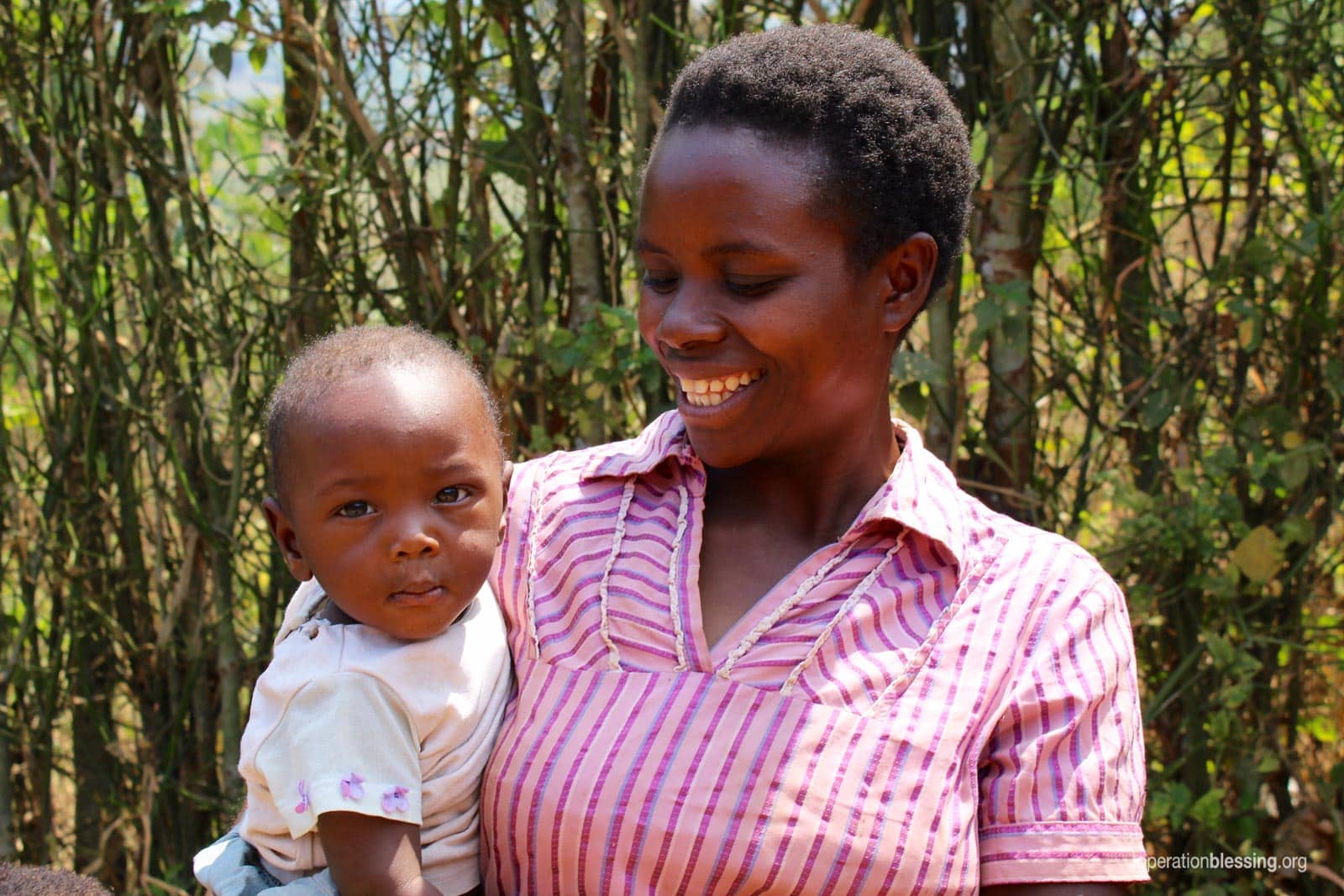 The connection between nutrition and a clear mind for learning is apparent, and Mukashema knows that in order to have happier, healthier kids, taking away the burden of hunger is a top priority. "I find that when kids are not well-fed, they always think about that hunger. But when they are full, they are always happy," she said.
GHI also offers an early childhood development (ECD) program, which Operation Blessing supports by providing funding for supervisors, materials and training. This program educates the children on healthy eating and living practices. "When Sendrine comes home from school, she shows me what she has learned, and I can't help but smile," Mukashema said. She has high hopes for her children that they will continue with school and be able to find viable jobs when they are older.
Mukashema hopes to help other families start their own home garden to bring the cycles of poverty and malnutrition in her community to an end. Reflecting on the success of her home garden, Mukashema feels a sense of pride and accomplishment that she would like others to experience, stating that "now, we are feeding our children vegetables … and they are growing."

Print Friendly