Heart care for Japanese tsunami survivors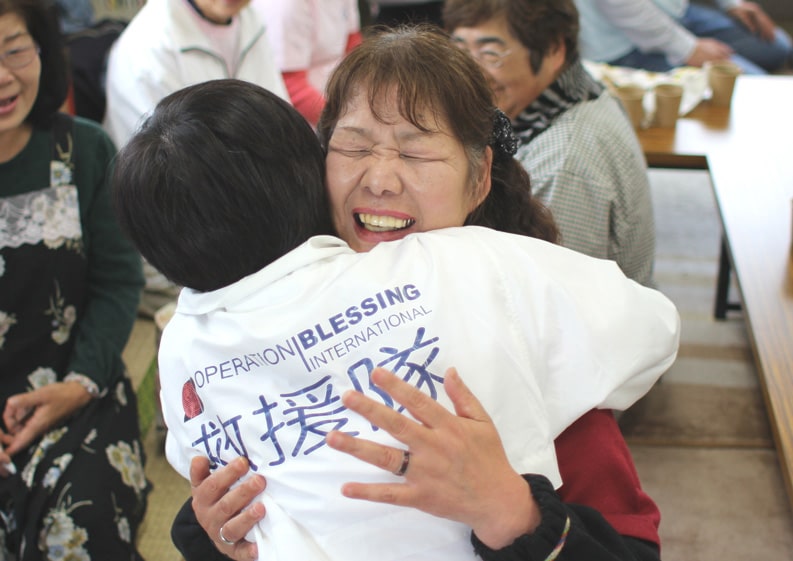 Operation Blessing's Japan Disaster Relief Manager, Don Thomson, shares his firsthand account of the relief efforts in Japan.
JAPAN – What could be more traumatic than to see one's home, livelihood and entire town totally destroyed by a massive tsunami triggered by a major earthquake? And to see your loved ones, friends and even total strangers crying for help as they disappear into the ocean?
This was the experience for thousands of tsunami survivors now living in temporary quarters on the northeastern coast of Japan, where Operation Blessing has been working tirelessly for the past 15 months to bring hope through free eyeglass clinics and providing assistance to fisherman.
Our latest program has been to provide Heart Care seminars—get-togethers at temporary housing compounds for survivors who are suffering from things like post-traumatic stress disorder (PTSD), a natural outcome of experiencing a disaster of this magnitude. Operation Blessing also sponsors a hotline run by trained Japanese counselors, where survivors can freely call for personal counsel.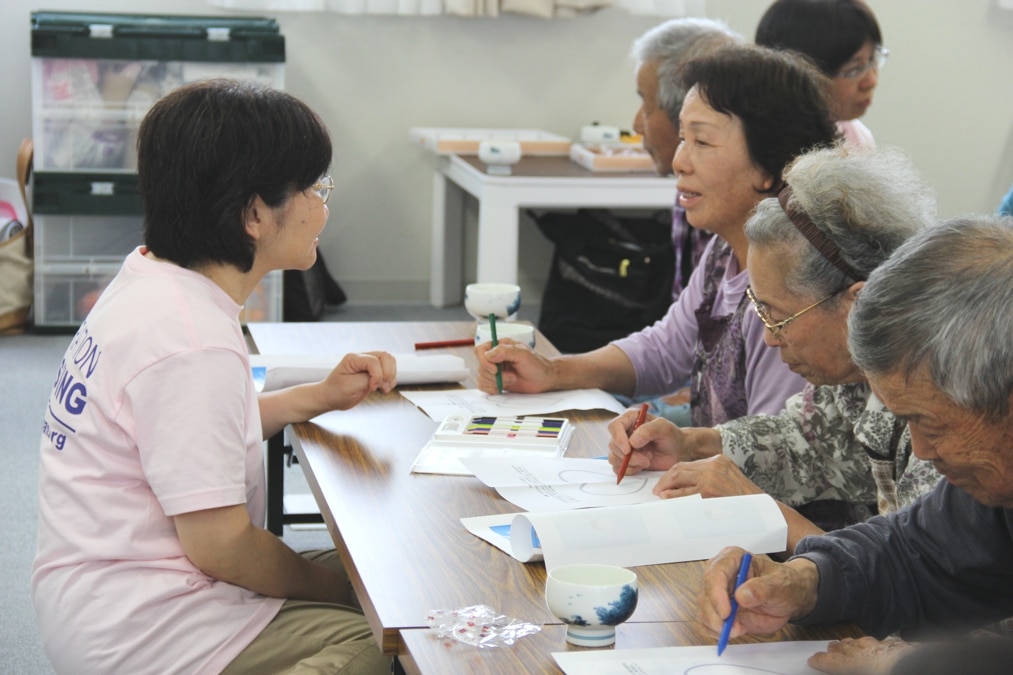 Our Heart Care programs at the temporary housing compounds are touching the lives of many people, who have had horrific experiences but are finally finding hope and healing.
The program, which is presented in an easy-going teatime atmosphere, helps participants learn how to identify the symptoms of trauma and understand that symptoms such as sleeplessness, anxiety, hair loss, restlessness, feeling dazed, guilt and regret, depression, etc. are completely normal reactions. Understanding this alone helps many to not despair, but see that they can overcome by opening their hearts to others and doing creative things to relieve the pain.
To get started, participants are encouraged to color a heart shape with colored pencils to show how their heart feels. This not only gives each an opportunity to participate in a form of art therapy, it also gives them an opportunity to begin opening their heart and sharing their experiences with OBI volunteers who are there to offer encouragement and a listening ear.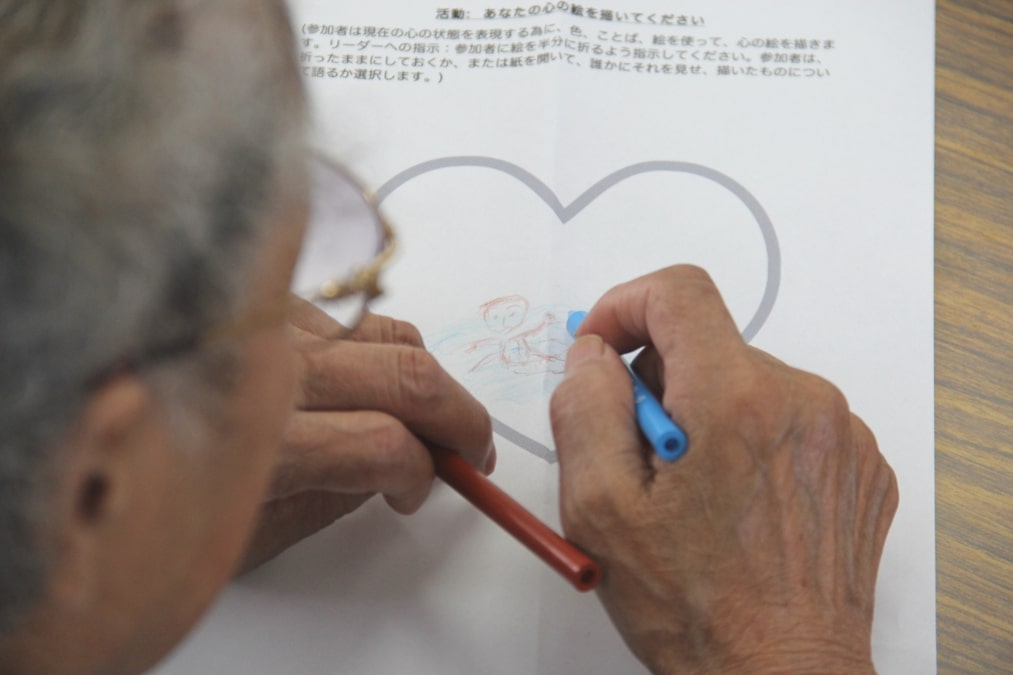 One man, who lost his noodle shop to the tsunami, colored his heart black as this was how he felt. He wrote in the middle of the heart the Japanese character for "trust" and was going to cross it out, as he felt he had lost all trust and faith. However, he shared that he decided not to cross it out, but to leave "trust" in. "I got the sense that if I don't trust, that is the end of hope," he said.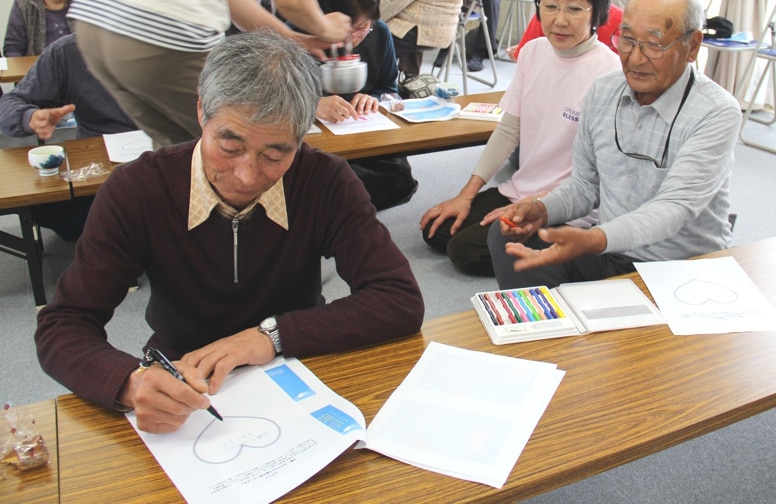 One lady said after a seminar, that she now feels the sky is blue again. Others we met looked much happier than when we had seen them the first time. Some we met said they came because they had heard good reports from others who had attended the first seminar. One lady told us that she was going to share everything she had learned with others she knew who were suffering.
A city councilman of Rikuzentakada, who saw total devastation of his city, stopped by one of our seminars and was so impressed with what we were doing that he said, "Please continue to do this for the people. Heart care is what they need the most at this time."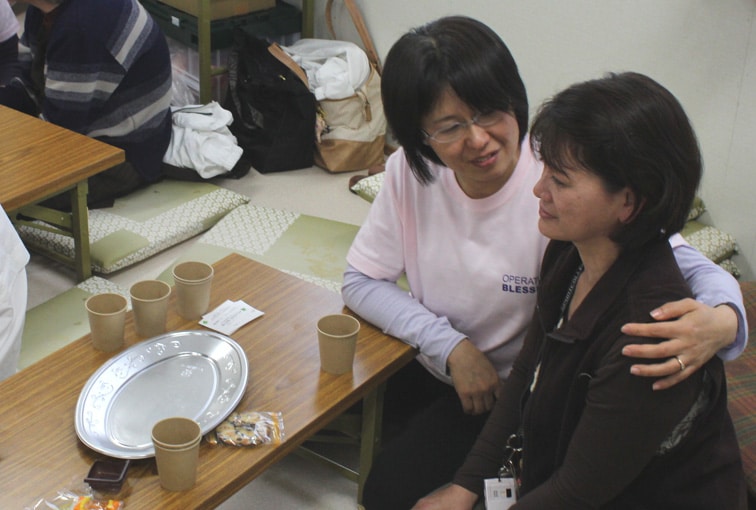 Thank you Operation Blessing partners for helping us bring hope and healing at this crucial time for thousands of survivors in Japan.
HOW YOU CAN HELP

Your support is critical to providing relief for the hungry, water for the thirsty, medical care for the sick, disaster relief for those in crisis, and so much more.
Click here to make an online donation today
and let your gift make a significant impact in the lives of those who urgently need it.

Print Friendly