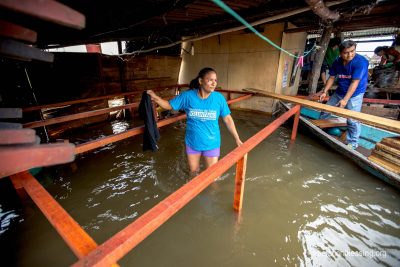 Heavy Flooding, Mudslides Sweep Through Peru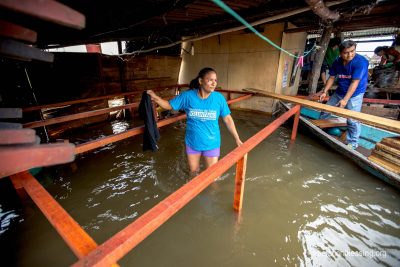 PERU – Deadly flooding and devastating mudslides have turned roads into running rivers and muddy slogs in parts of Peru. The rushing waters and mud have damaged homes, destroyed belongings and even swept people away—including 4-year-old Juan.
Juan lives with his mother and 7-year-old sister, Thalia.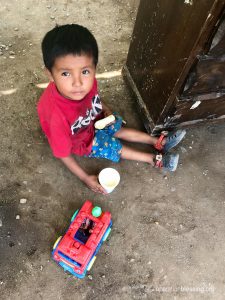 "I saw him falling into the river and I cried," Thalia said. She thought she would never see her brother again.
A police officer saw Juan and rescued him from the waters, reuniting him with his mother and sister. Operation Blessing met this family while on the ground in Peru providing emergency relief to disaster victims. OB Peru teams were distributing breakfast, and Thalia was thrilled.
"Finally, bread with butter and jam and milk!" she said happily.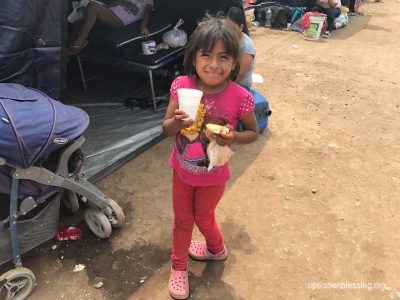 There are many other who have been devastated by the flooding and mudslides—losing homes, belongings and even loved ones. Operation Blessing's team in Peru is bringing much-needed relief to these families by distributing food and water, cleaning homes and providing diapers and other sanitary items.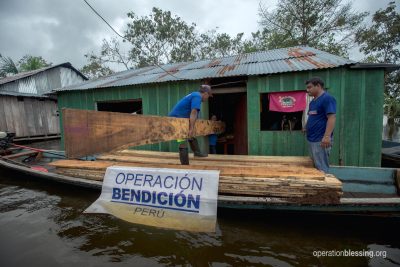 Families like Juan and Thalia's are currently living in tents, and OB Peru is assessing how best to help these disaster survivors as they move on to recovery and—eventually—rebuilding.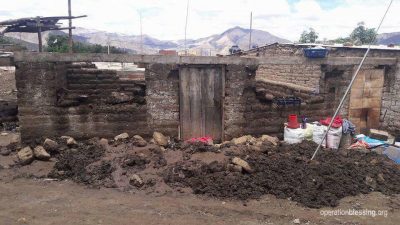 HOW YOU CAN HELP

Your support is critical in helping families fight poverty.
Click here to make an online donation today
and let your gift make a significant impact in the lives of those who urgently need it.