Help for a Single Mom in the Peruvian Amazon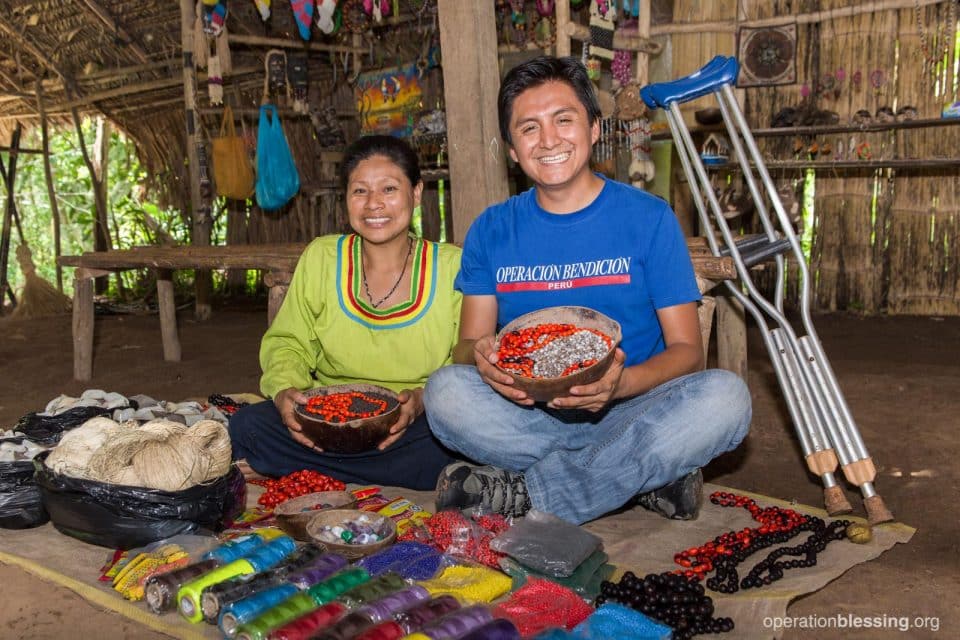 PERU – Deep in the Peruvian Amazon, sits Padrecocha, a small community of wooden houses. The Cocama-cocamilla ethnic group, known for their pottery and handicrafts, inhabits the village. Loily, 35, is one of these talented artisans. She has spent most of her life honing her craft, but despite all her hard work, this single mother was struggling to provide food and basic necessities for her family.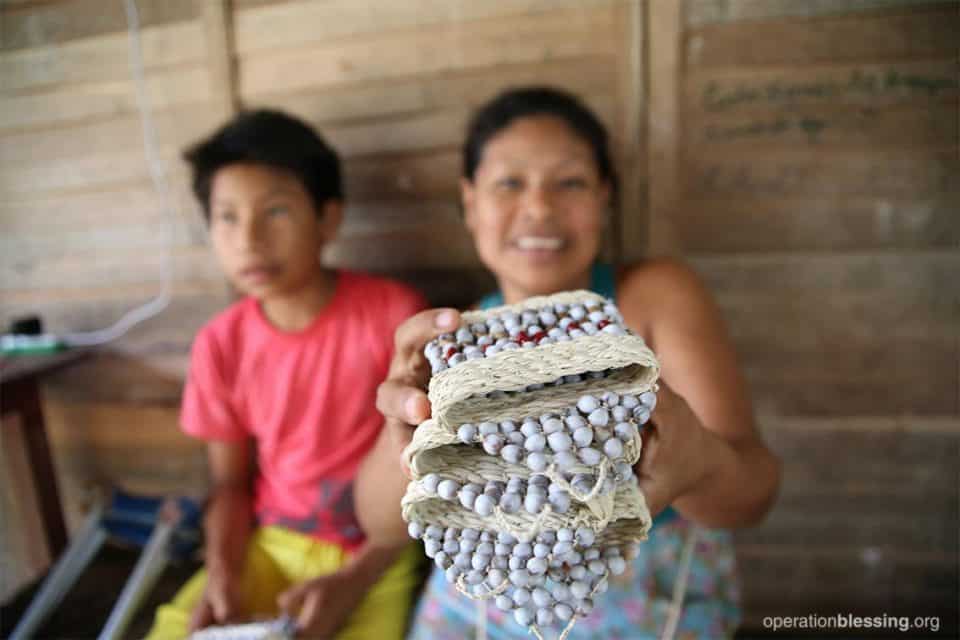 When she was just 9 months old, Loily was diagnosed with polio. The disease left her with a deformation of her leg that has prevented her from walking without crutches for her entire life. Despite her disability, from the time she was 10 years old Loily's parents began teaching her how to make handicrafts like bracelets, necklaces, and purses from seeds and tree fibers. For the past 25 years she has been perfecting her skills. "Craftsmanship has been a beautiful gift that my parents taught me to be able to move forward, and I enjoy it," Loily said.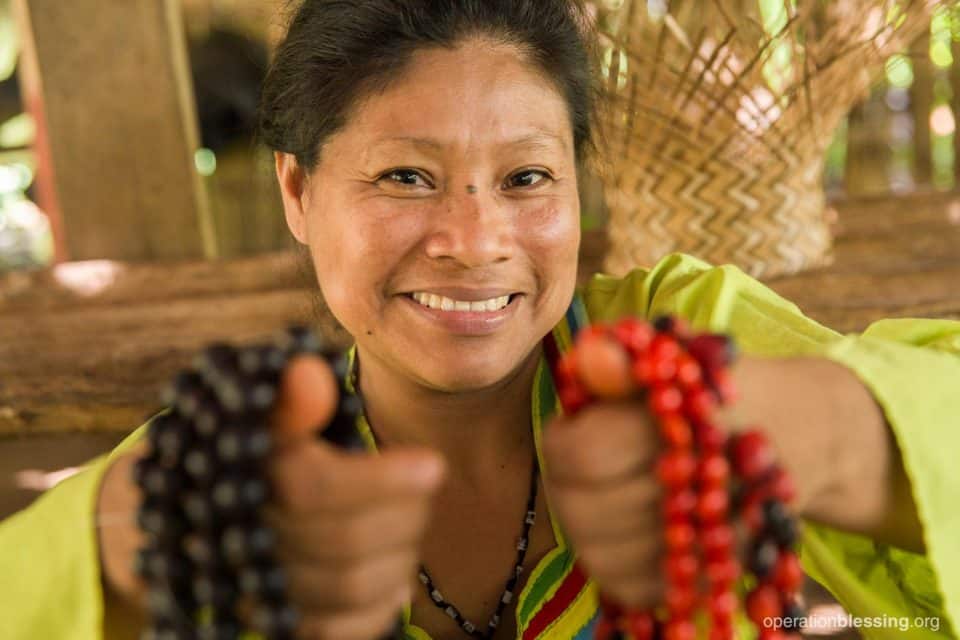 Loily's positive attitude was put to the test seven years ago when her husband abandoned her and their children. As a single mother, Loily has worked hard to provide for her children, 14-year-old Danuska and 11-year-old Jefran. However, despite her skill and dedication to her handicrafts, Loily's business was floundering. With bills to pay and mouths to feed, often Loily could not stretch her budget far enough to buy the raw materials she needed to make her products.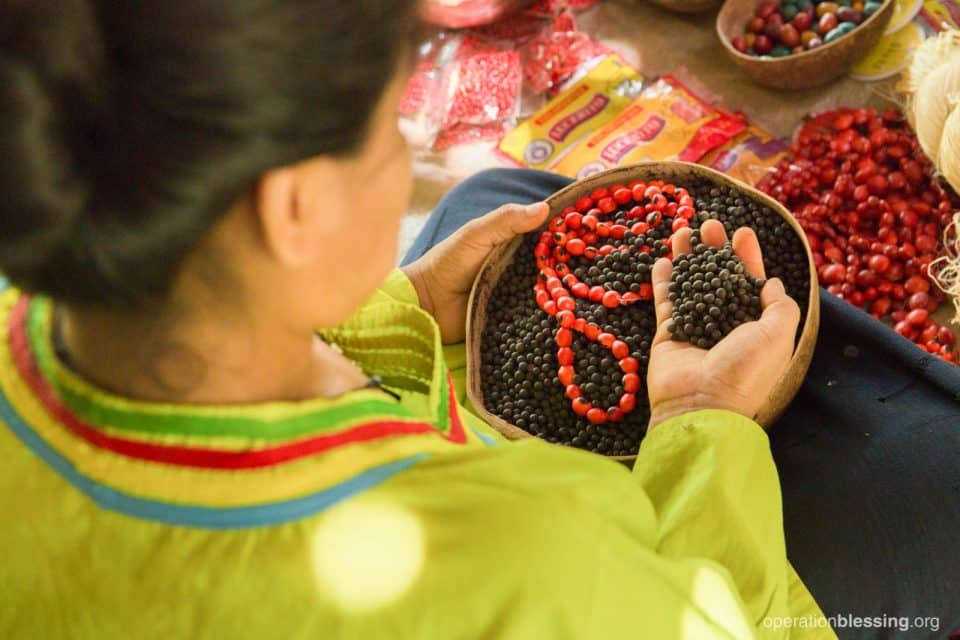 After hearing her story and seeing the needs, an Operation Blessing team made plans to bless Loily and her family. Thanks to your support, Operation Blessing provided Loily with new materials like achira, huayruros, and rosario seeds as well as threads and precious stones. These supplies will help Loily expand the products she sells and take her business to the next level.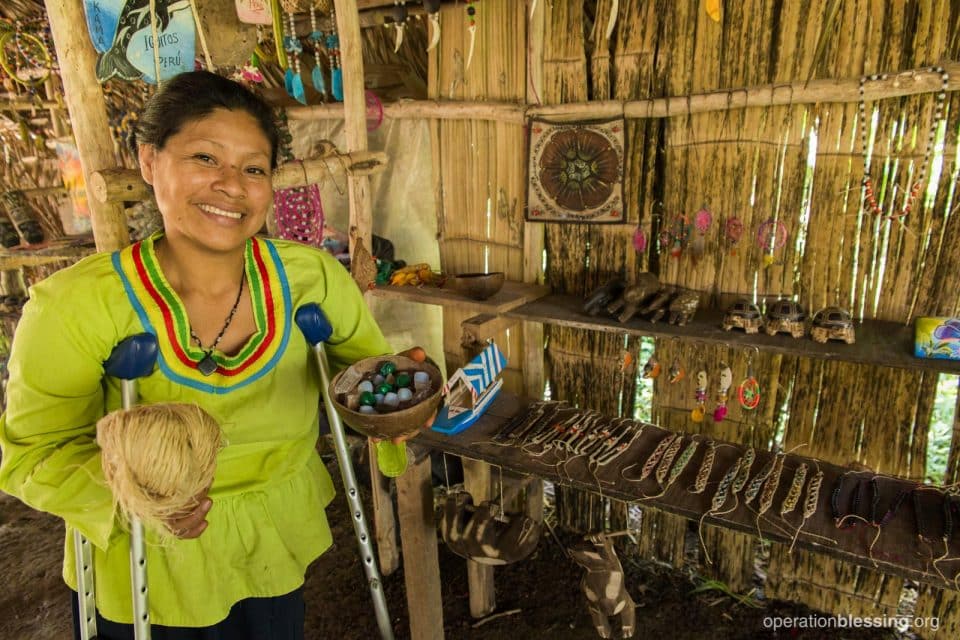 Thanks to your generosity, Loily and her children will no longer struggle to afford food to eat and other basic necessities. "Thank you very much for all the blessings that OBI brought to my house," Loily exclaimed. "I will be able to weave more beautiful and varied handbags to sell!" Your partnership is blessing single mothers like Loily and their children in Peru, the United States, and around the world!
HOW YOU CAN HELP

Your support is critical to providing relief for the hungry, water for the thirsty, medical care for the sick, disaster relief for those in crisis, and so much more.
Click here to make an online donation today
and let your gift make a significant impact in the lives of those who urgently need it.

Print Friendly