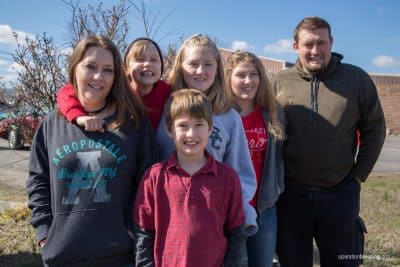 Help When They Needed It Most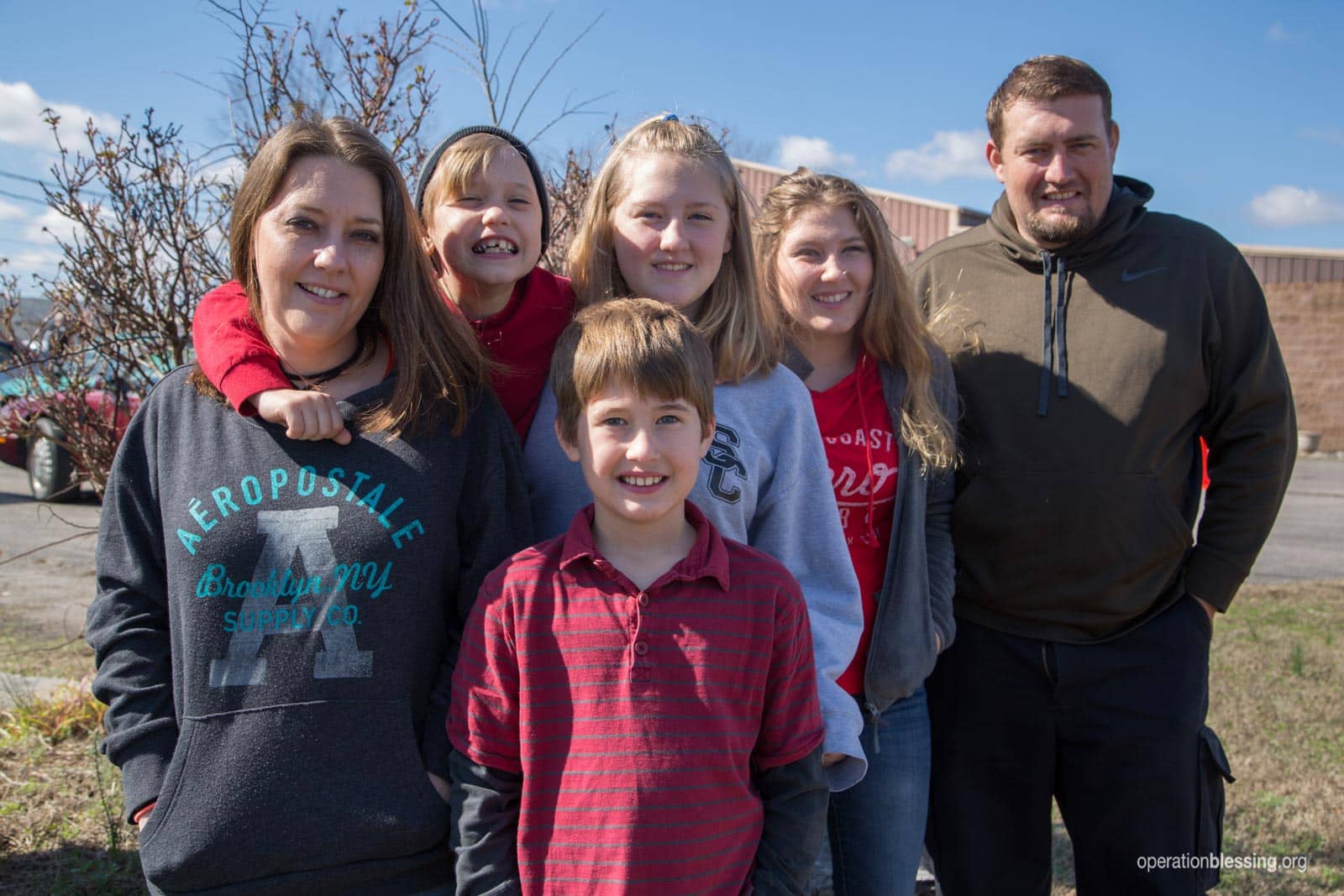 TENNESSEE – Tim and Vikki had what many would consider a storybook romance. The two met when they were just kids, both were drummers in their families' gospel bands. At just 11 years old, Vikki told her mother, "I don't know who he is, but I'm going to marry him someday."
Sure enough, that "someday" came in 2002 when Vikki and Tim were wed. The couple has since had four children, Chloe, 14; Zoe, 13; Tyler, 9; and Skyler, 6. But this hardworking family's happily-ever-after has been fraught with challenges.
First came complications from surgery that threatened Tim's life. Then Tim, a truck driver, was transferred from Tennessee to Florida. The whole family moved with him, living in a camper because it was all they could afford. A back injury followed by layoffs left Tim unemployed.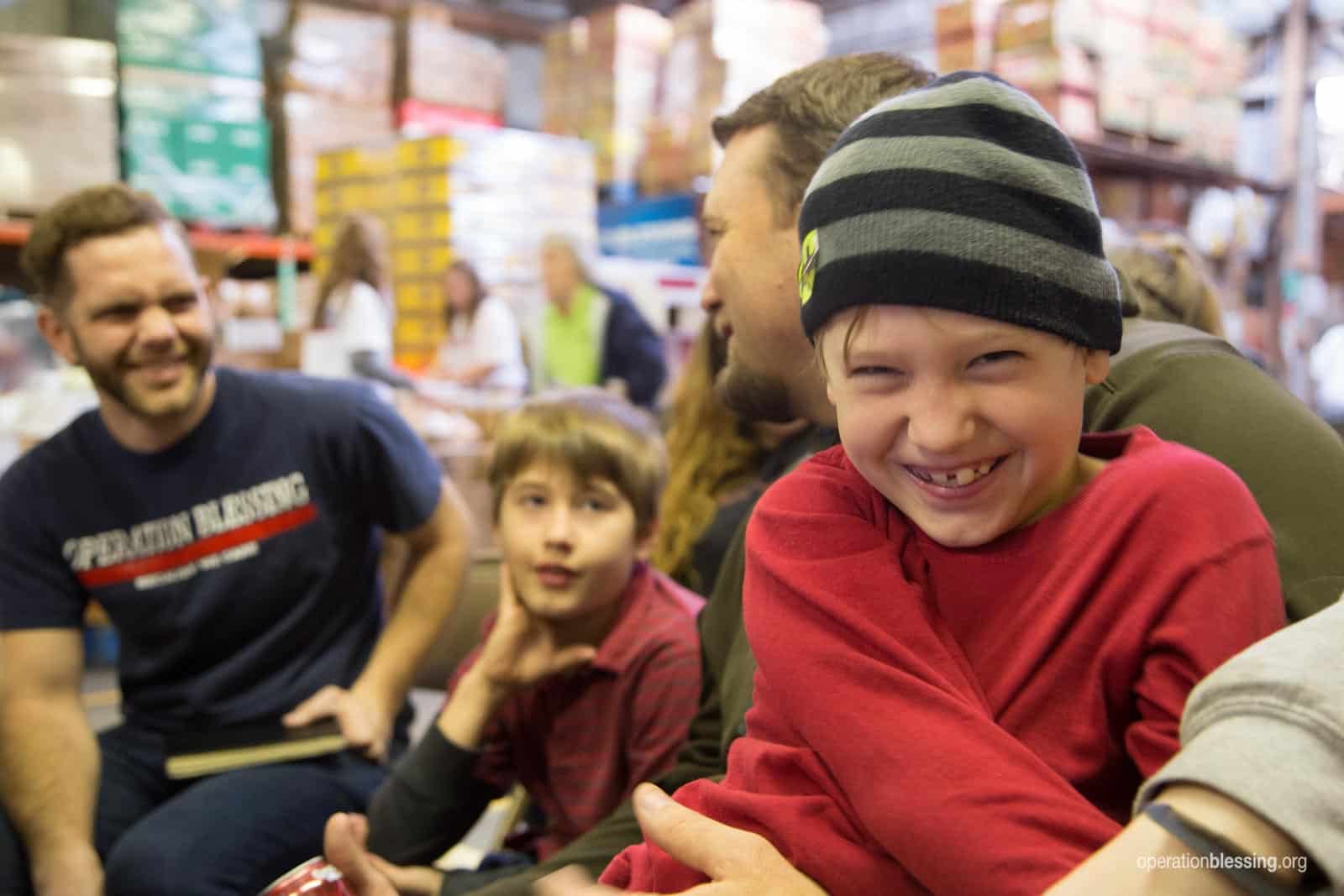 With bills piling up, Tim and Vikki returned to Tennessee in search of work. Forced to sell their camper, the families of six moved into a tent in a campground.
One night during a storm, Vikki narrowly avoided being struck by a falling branch. "I heard God say, 'Look up,' and I saw it falling," she recalled. "I jumped out of the way just in time." They knew after that incident they couldn't continue living in a tent.
Thanks to the generosity of an acquaintance, Tim and Vikki were able to move into a fifth-wheel camper. "We call it our 'little mansion,'" Vikki said. Provision continued to find them as Tim secured a new, full-time trucking job.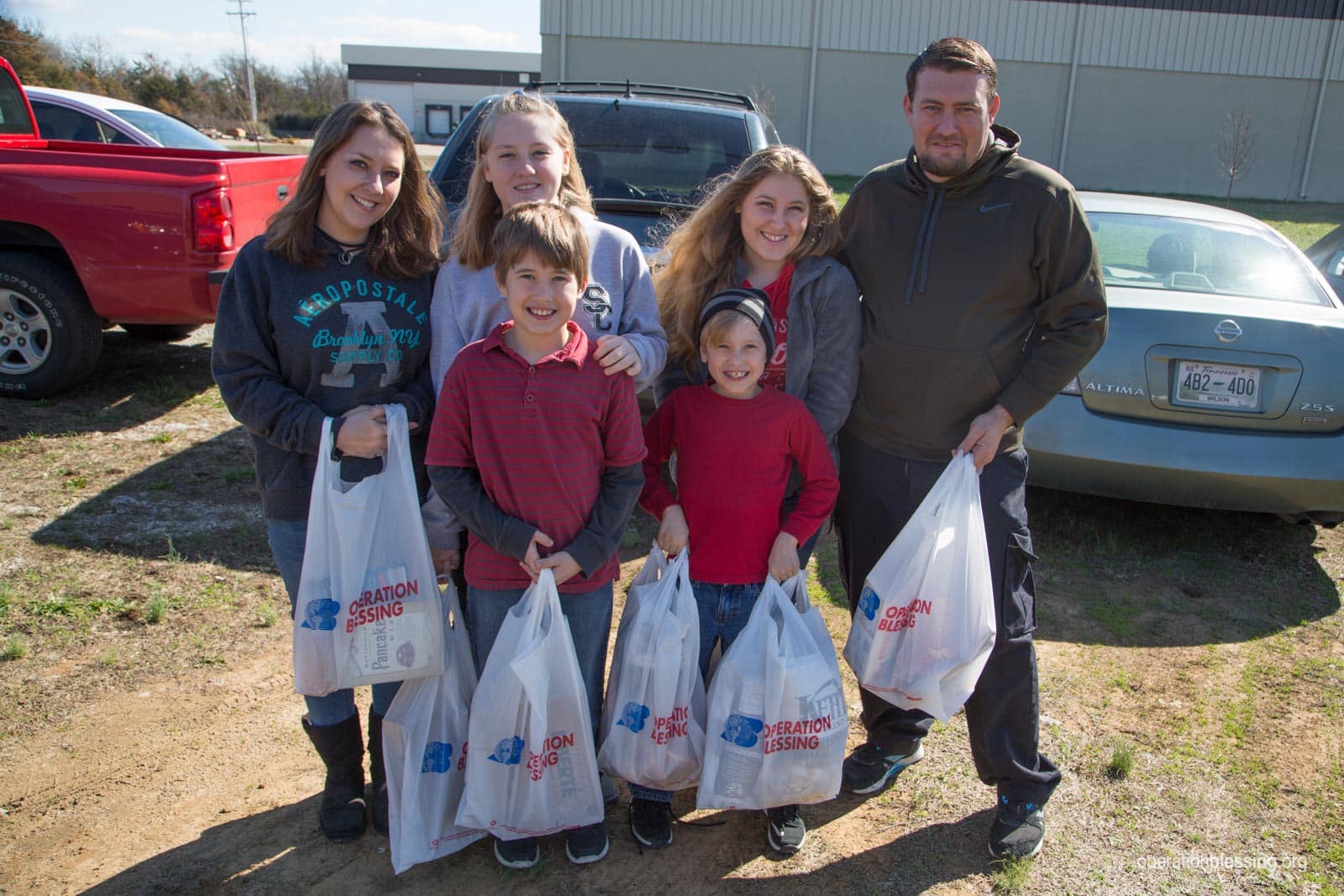 Through it all, Tim and Vikki have maintained their trust in God. "God has provided for us," Vikki said. "I don't look at the negative stuff, I look at the blessings."
Although things were looking up, the family continued struggling to make ends meet. Thankfully, provision came once again as the family discovered Joseph's Storehouse, an Operation Blessing-supported food pantry in their area. There they received an abundance of meat, vegetables, canned goods and other essentials that will help them feed their family.
Tim, Vikki and their children are just one of the 500 families that Joseph's Storehouse and Operation Blessing serve every month in their Tennessee community. Last year alone, Operation Blessing delivered over 350,000 pounds of food to Joseph's Storehouse for distribution in the local community.
Overwhelmed with gratitude, Vikki said, "When you give, you help do so much more than just give food. There are families out there that are having a real hard time and you're helping bring them out of it."
HOW YOU CAN HELP


Your support is critical in helping families fight poverty. Click here to make an online donation today and let your gift make a significant impact in the lives of those who urgently need it.