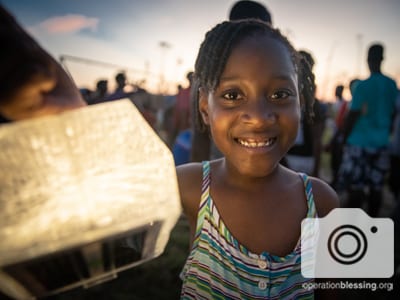 Helping Abaco Islands in the Aftermath of Dorian
In the devastating aftermath of Hurricane Dorian, Operation Blessing is delivering relief to the victims. We arrived on the Abaco Islands and immediately started distributing solar lights. We're also providing medical aid and clean water to victims of the storm. More aid is on it's way, as we seek to bring help and hope to the people of the Bahamas.
This powerful photo collection shows the destruction, but also the beginnings of a new start. Help disaster victims now.
HOW YOU CAN HELP


During times of crisis and disaster victims desperately need your help. Click here to make an online donation today. Your gift can make a huge difference. Thank you for your compassion to bless the hurting.

Print Friendly