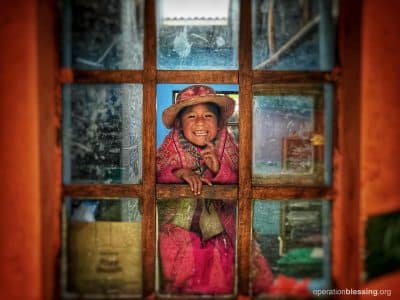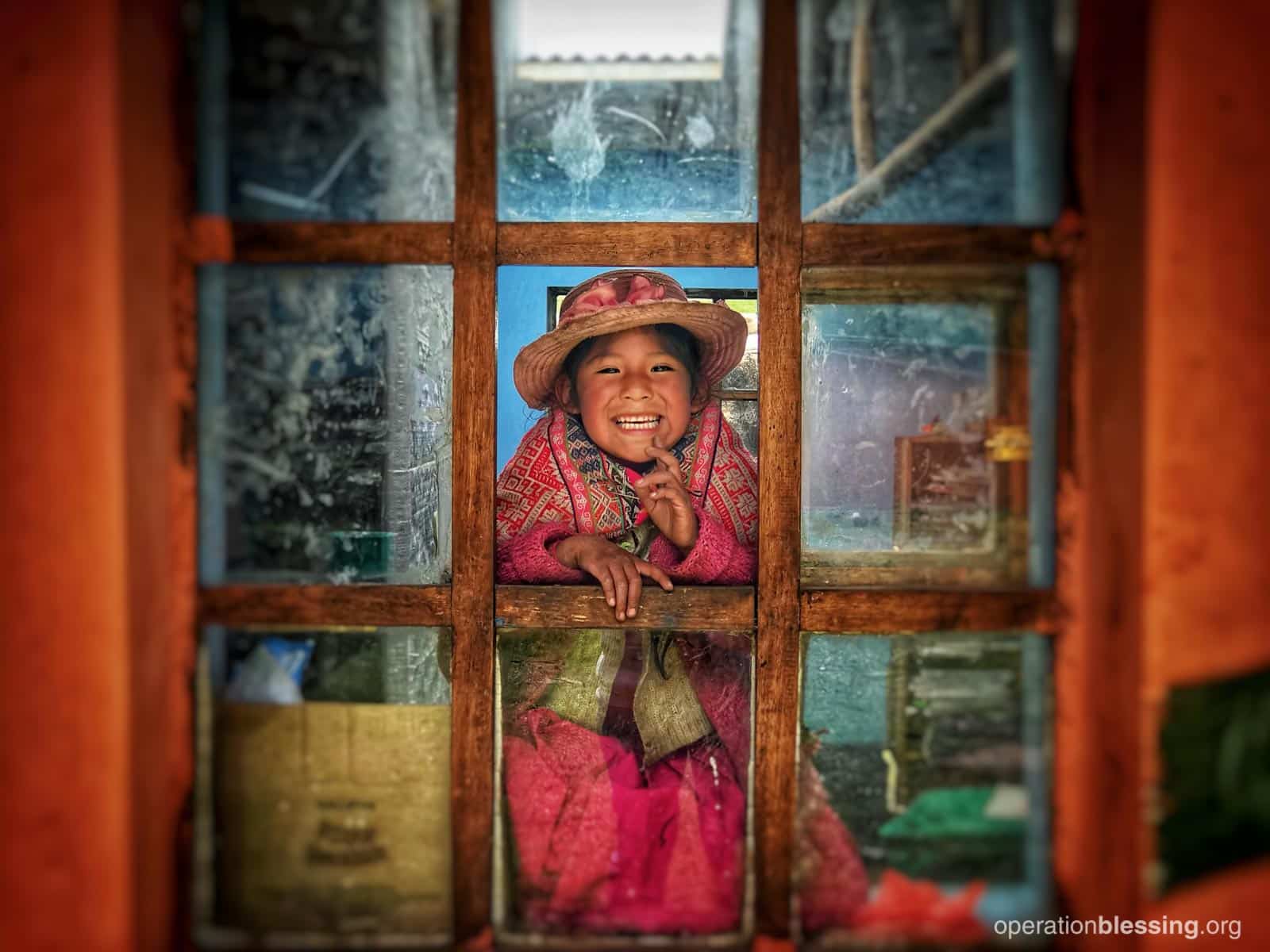 PERU – Cuncani is a small village of about 350 people nestled high in the Andes Mountains near Cusco and Machu Picchu. At over 14,500 feet above sea level, Cuncani is a remote community that's difficult for the outside world to reach. Many of the men work as tourist guides and porters in the nearby Sacred Valley of the Incas and are often gone for two weeks at a time. Even with the sporadic income from tourism, the village remains poor. The only crops the people are able to raise in Cuncani are a few vegetables, like potatoes.
Five-year-old Genoveva lives and attends school in Cuncani. She and her classmates are thankful for the chance to go to get an education, but the facilities were in poor shape before Operation Blessing arrived. Due to its small size and remote location, the school, which is attended by about 70 students, had been all but forgotten. After OB Peru staff arrived, it wasn't long before renovations began, including turning a dilapidated room on the property into a library and building a new kitchen, complete with a gas stove to replace the old wood-burning unit.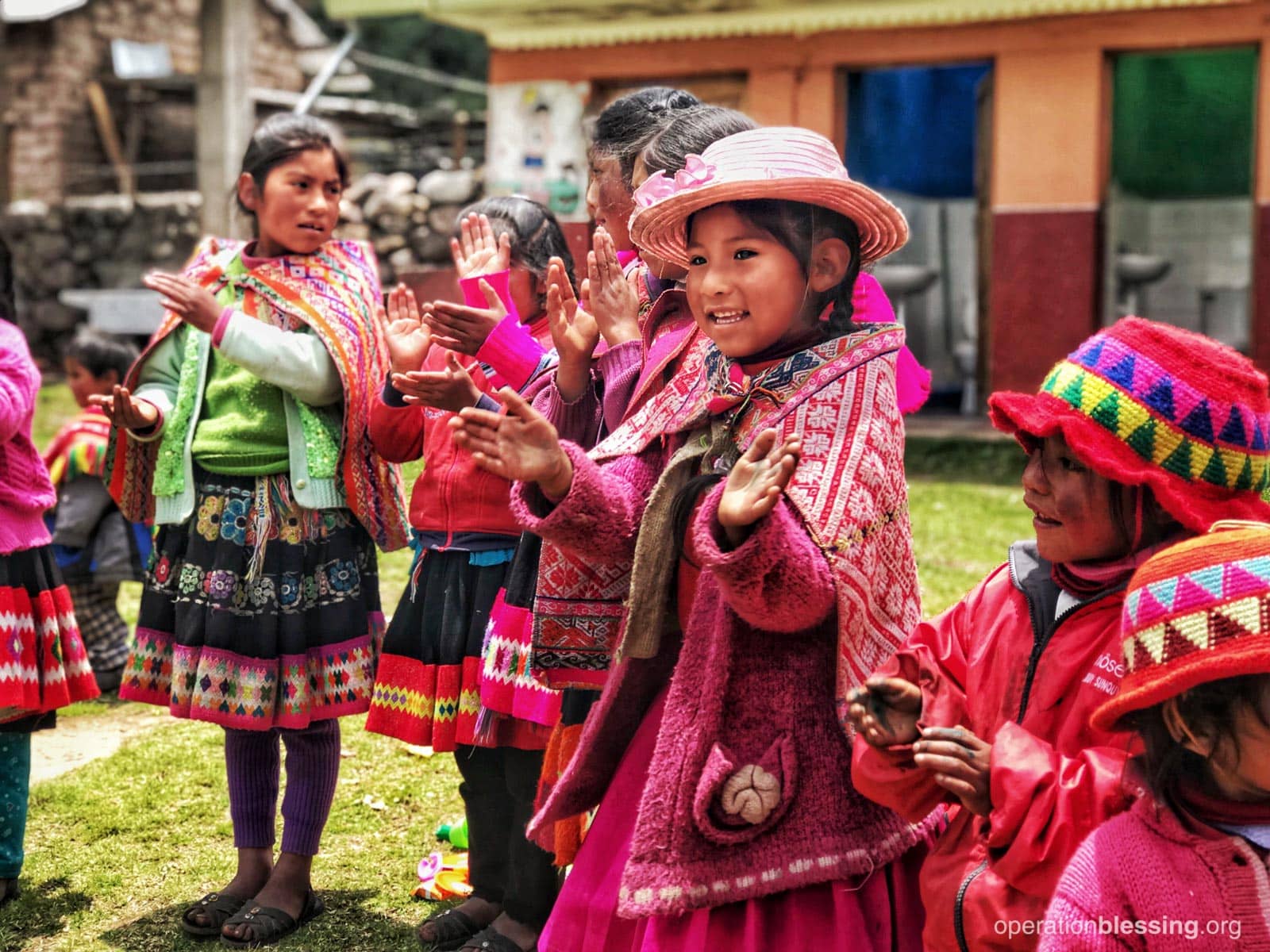 Not only did Operation Blessing repair and renovate the school, but OBI is helping make sure Genoveva and her schoolmates get the nutrition they need. Each week, Operation Blessing is supplying protein to supplement the children's meals to help them grow healthy and strong!
HOW YOU CAN HELP

Your support is critical in helping families fight poverty.
Click here to make an online donation today
and let your gift make a significant impact in the lives of those who urgently need it.