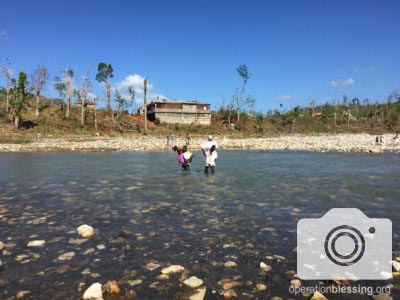 Continued Aid for Haitian Hurricane Matthew Victims
Continued Aid for Haitian Hurricane Matthew Victims
Long after the floodwaters receded, there are still many people in Haiti reeling from the category 4 hurricane that struck. Operation Blessing Haiti is continuing to distribute relief to Haitian Hurricane Matthew victims, even coordinating helicopters to deliver much-needed relief to remote areas.
HOW YOU CAN HELP

Your support is critical in helping families fight poverty.
Click here to make an online donation today
and let your gift make a significant impact in the lives of those who urgently need it.