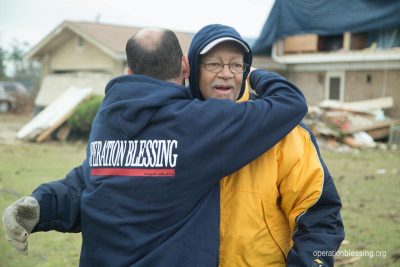 "Helping Hand" for Tornado Survivor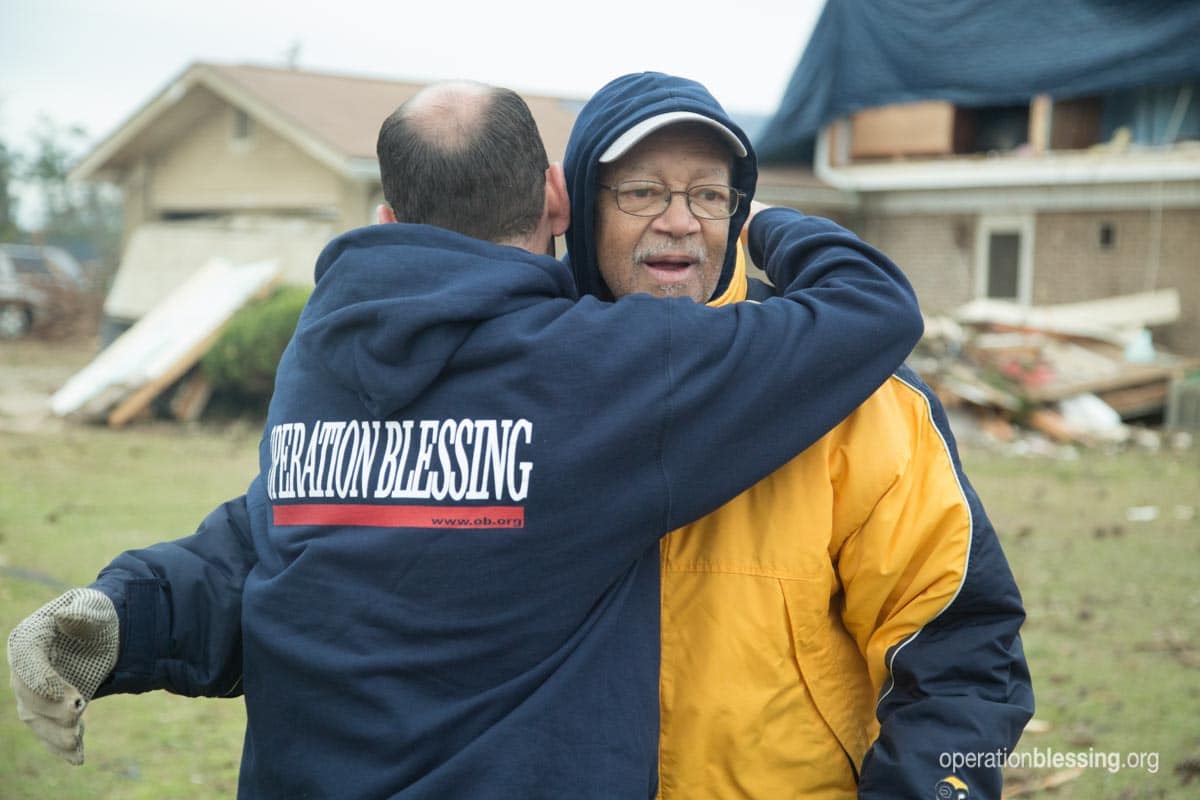 ALBANY, Ga. – William's closet door was already open, waiting for him to jump inside, when he heard the warning on the radio that a tornado had touched down in his neighborhood.
The 73-year-old man lives alone in his Albany home. He heard debris hitting the window as he rushed for the closet.
"By the time I closed the door it was all over," William said.
He emerged from the closet and was happy to see that his den was intact, but as he explored further, he saw the damage the tornado left behind.
"All of my second story was gone. Most of the second floor was on the patio."
William suffers from hip and knee issues, and uses a cane to help him walk. There was no way he could handle cleaning up the debris alone. Operation Blessing volunteers spotted William outside his house and offered to help.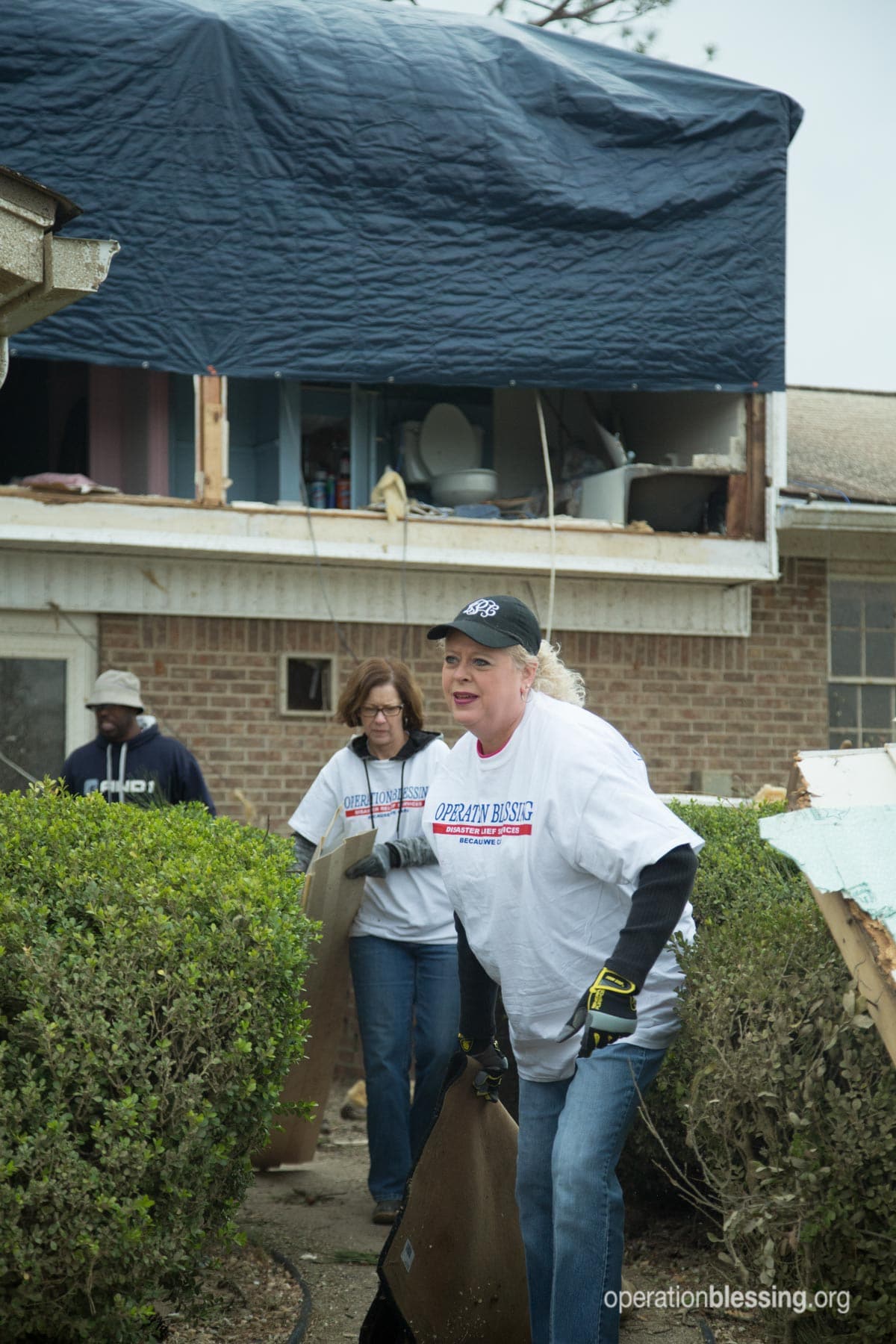 "It would cost a lot of money to get these trees removed," he said. "It's a lot. I really appreciate the kindness of you all coming to give me a helping hand, 'cause I sure needed it."
Operation Blessing's team of volunteers began cleaning up the debris, raking the yard and using chainsaws to cut up the fallen trees around William's house to haul them away. He is one of many residents thankful to have the help of Operation Blessing in this time of need.
"So grateful that you all could give a helping hand," he said.
HOW YOU CAN HELP

Your support is critical in helping families fight poverty.
Click here to make an online donation today
and let your gift make a significant impact in the lives of those who urgently need it.