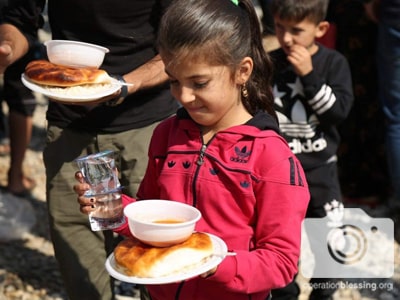 Helping Kurdish and Syrian Refugees
As Turkish forces advanced into Northern Syria, an enormous humanitarian crisis grew in the region. Operation Blessing is working with the Barzani Charity Foundation to bring relief to refugees in both Syria and the Kurdistan region of Iraq. Thanks to your support, we're deploying convoys with essential emergency kits that include important items like food, water, blankets, hygiene supplies, and milk for babies during this critical time.
HOW YOU CAN HELP


During times of crisis and disaster victims desperately need your help. Click here to make an online donation today. Your gift can make a huge difference. Thank you for your compassion to bless the hurting.

Print Friendly