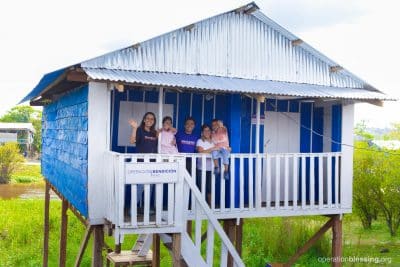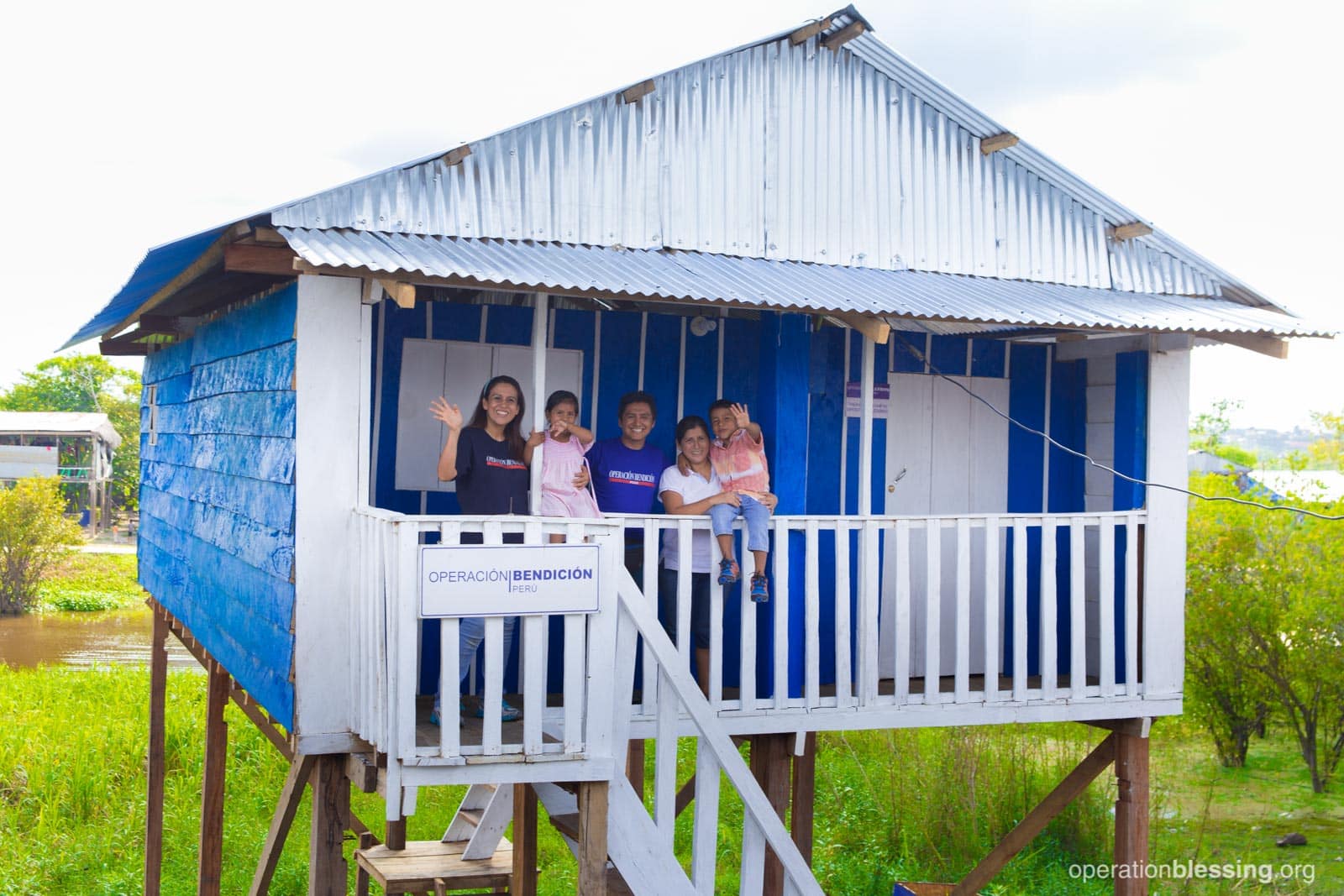 PERU – Single mother Moira and her family live in Belén, Peru, a picturesque city where the Itaya River rises and falls throughout the year, known as the "Venice of Latin America." Yet in its shadows, many of the city's residents, including Moira's family, live in abject poverty. That's why OB Peru, thanks to your support, started a special home building project in the area.
Moira's struggles began long ago when she suffered physical and emotional abuse at the hands of her children's father. When she took the step to leave him it opened the door to a new set of trials. It wasn't long before their financial situation grew dire, and Moira, along with her three children, had no place to call home.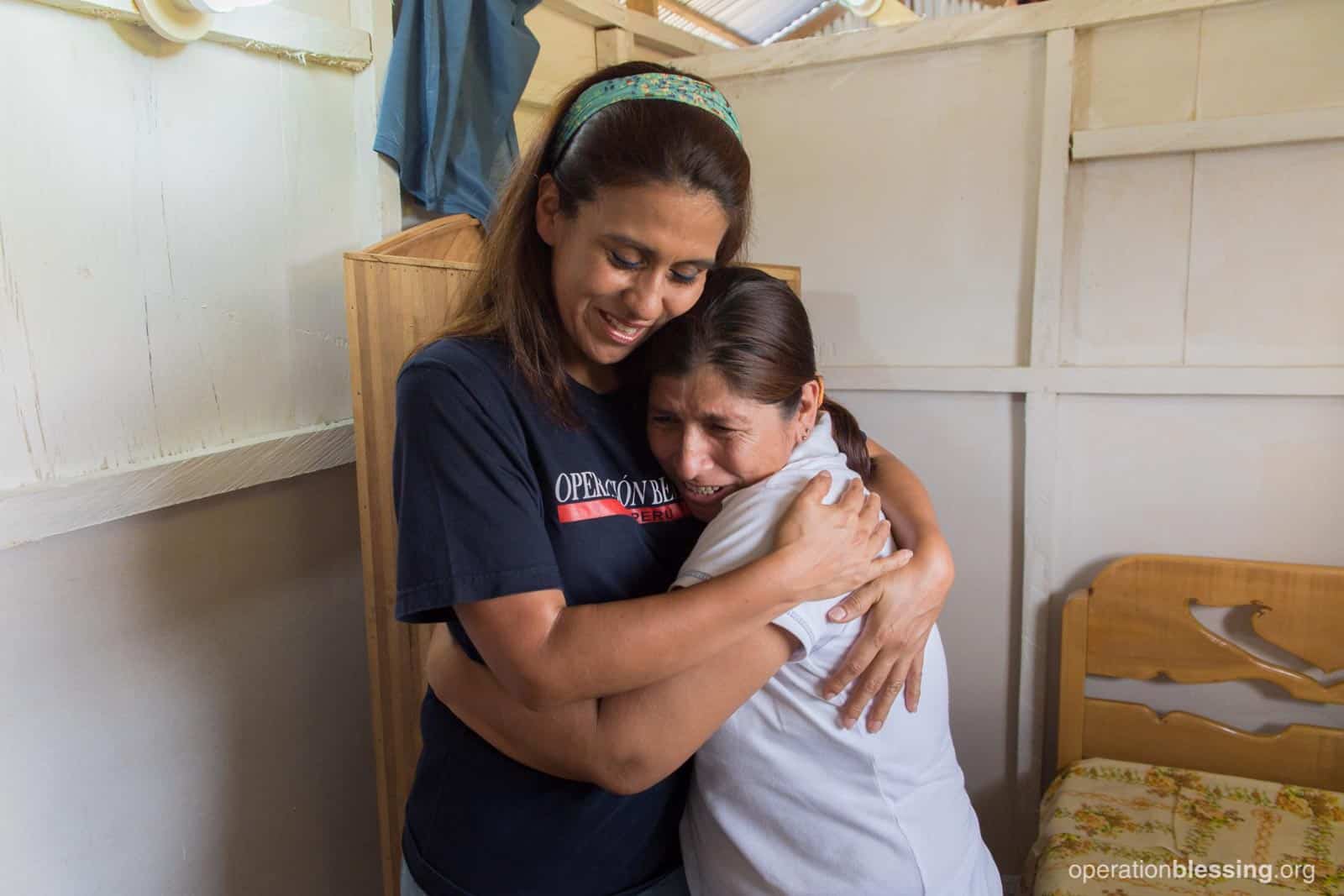 The whole family stayed in a single room in Moira's mother's house for a time, sharing the tiny space with Moira's brothers. Meanwhile, Moira worked several jobs trying to put food on the table. As she cleaned hotel rooms, it haunted her that even guests had such a nice place to stay while her family had no real place to call home.
Eventually, Moira managed to buy a dilapidated, old floating raft house. She moved her family, which now also included a precious grandchild, into the house. But still, it was far from a true home. The conditions of the structure proved dreary and, worse, unsafe.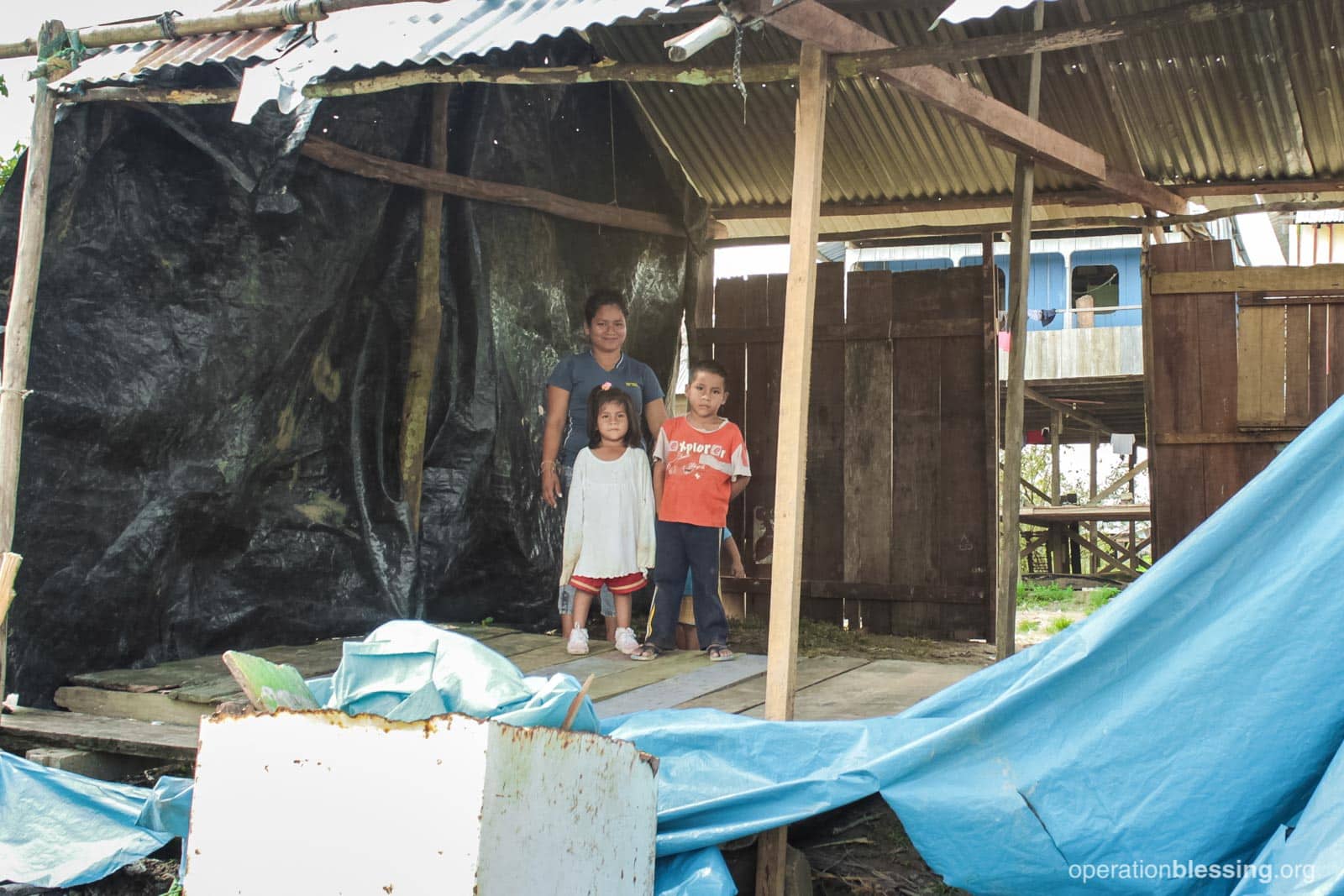 Plastic alone covered half of the house, and the family all shared a single room with a damaged wooden floor. They had no source of light at night. In the darkness, rats stole into the house through holes in the wall, biting them in their sleep. In addition, the house often flooded, and during a particularly strong storm, the whole structure collapsed and needed to be rebuilt.
Moira said, "We didn't have anywhere else to go, so I bought that house to fix it little by little, but every time I wanted to do it, my children became sick. It was horrible to live in that situation, always with the fear that the house is going to fall on me." Each night, huddled in the dark house while cuddling her two younger children in the bed they shared, Moira would pray for a better home.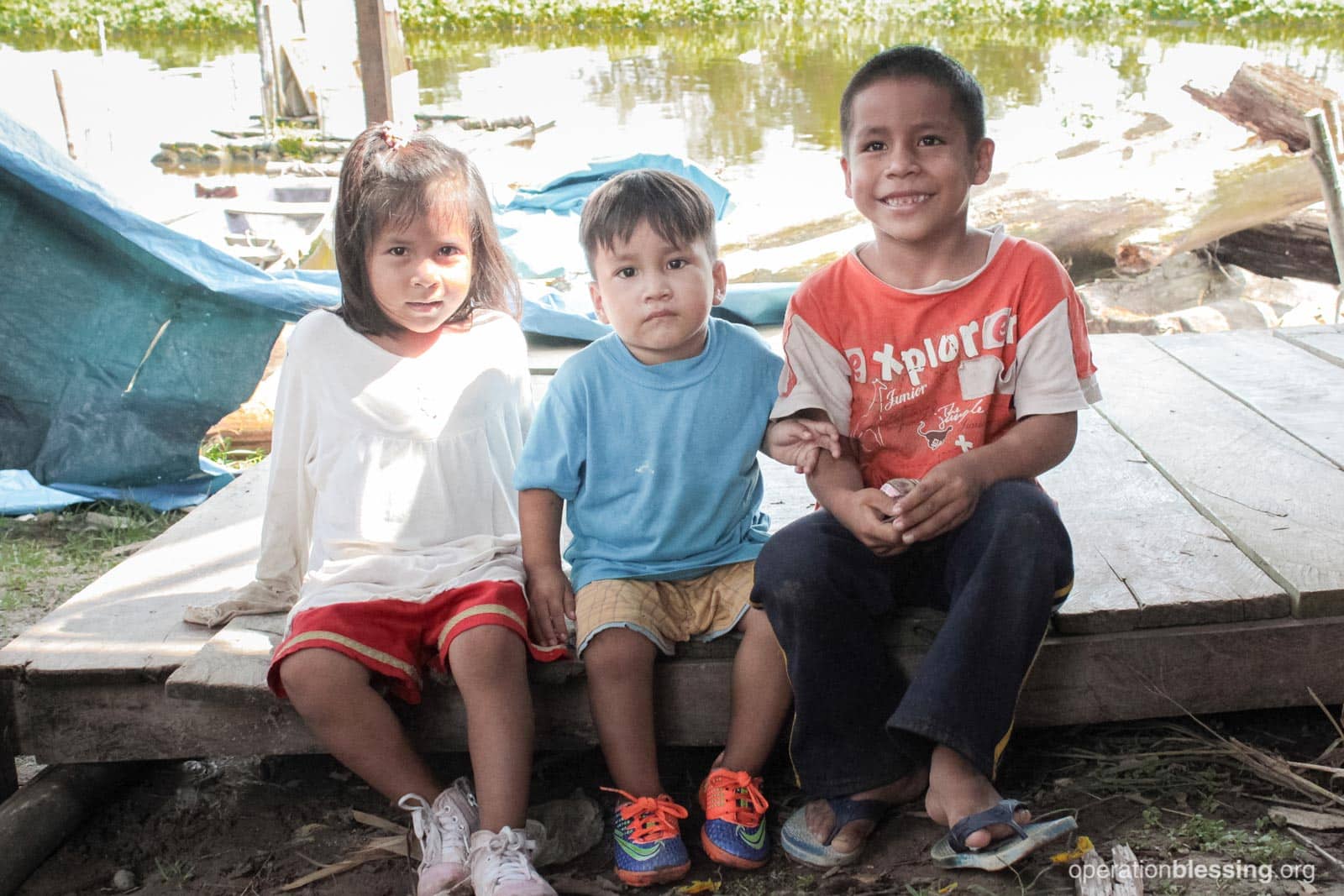 Operation Blessing met Moira when she participated in their free cervical cancer prevention program. Afterwards, OB Peru provided free treatment to her for a precancerous condition. When our staff followed up with her at her house, they discovered the desperate circumstances in which she and her family lived.
Because every family needs a place to call home, Operation Blessing partners support a special home building project in Peru. The project builds four homes a year for poverty-stricken families to bless them with quality living conditions and a safe, healthy environment to raise their children. They selected Moira and her family to receive a brand new, safe, and sturdy home.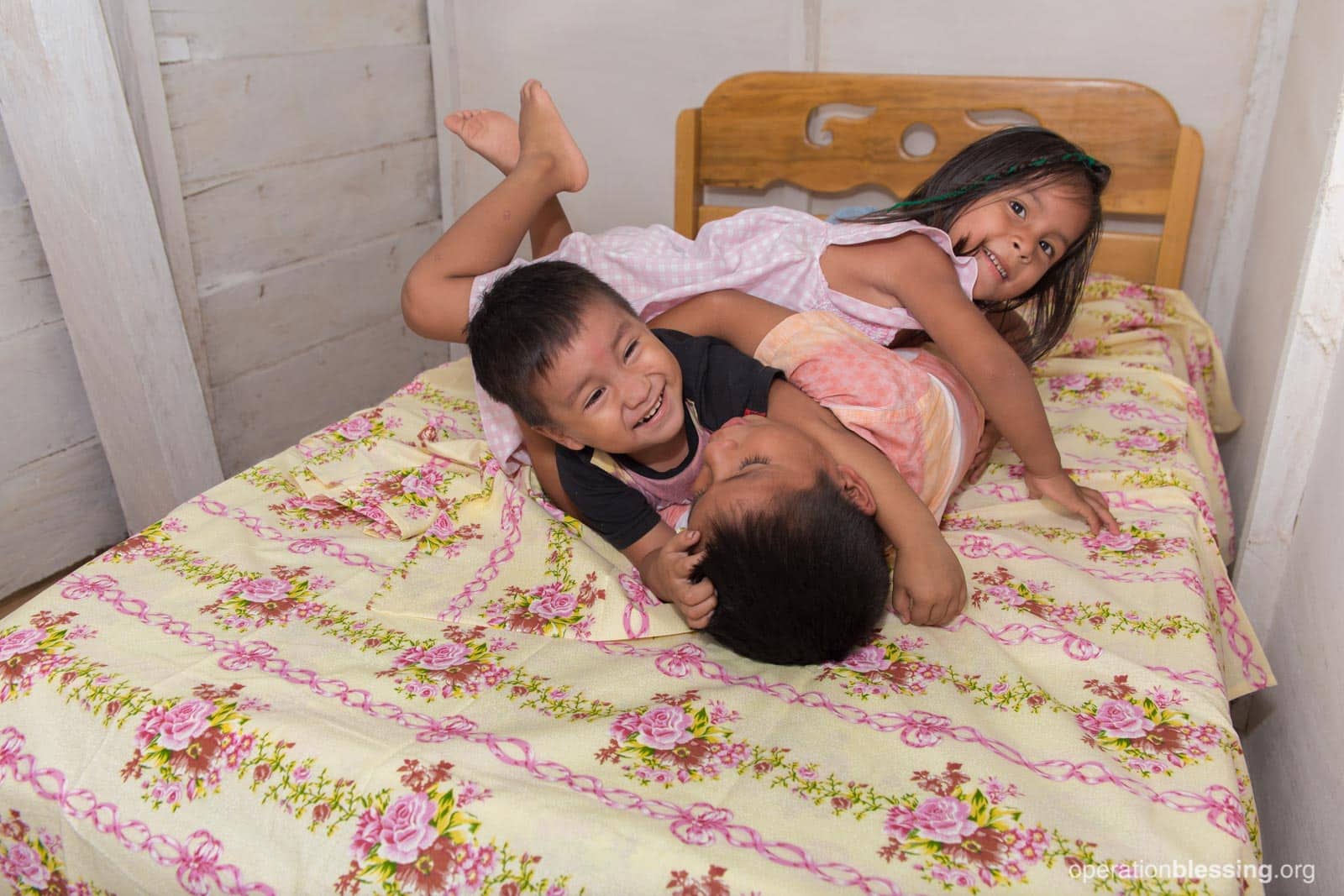 Operation Blessing staff got to work building a cheerful, bright blue house set high upon stilts to endure the rising of the Itaya River. But that wasn't all they had in store. They also furnished the house, providing tables, chairs, beds, cookware, and more to the deserving family. When he first saw the beautiful new home, Moira's son Dayiro exclaimed, "Is this really my house?" And the children rolled about on one of the new beds, giggling with joy.
Moira's prayers for a true home have now been answered thanks to Operation Blessing's home building project and partners like you. Thank you for your support, which turns dreams into reality!
HOW YOU CAN HELP

Your support is critical to providing relief for the hungry, water for the thirsty, medical care for the sick, disaster relief for those in crisis, and so much more.
Click here to make an online donation today
and let your gift make a significant impact in the lives of those who urgently need it.

Print Friendly