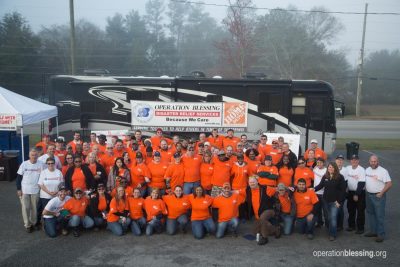 Home Depot Helping Albany Tornado Victims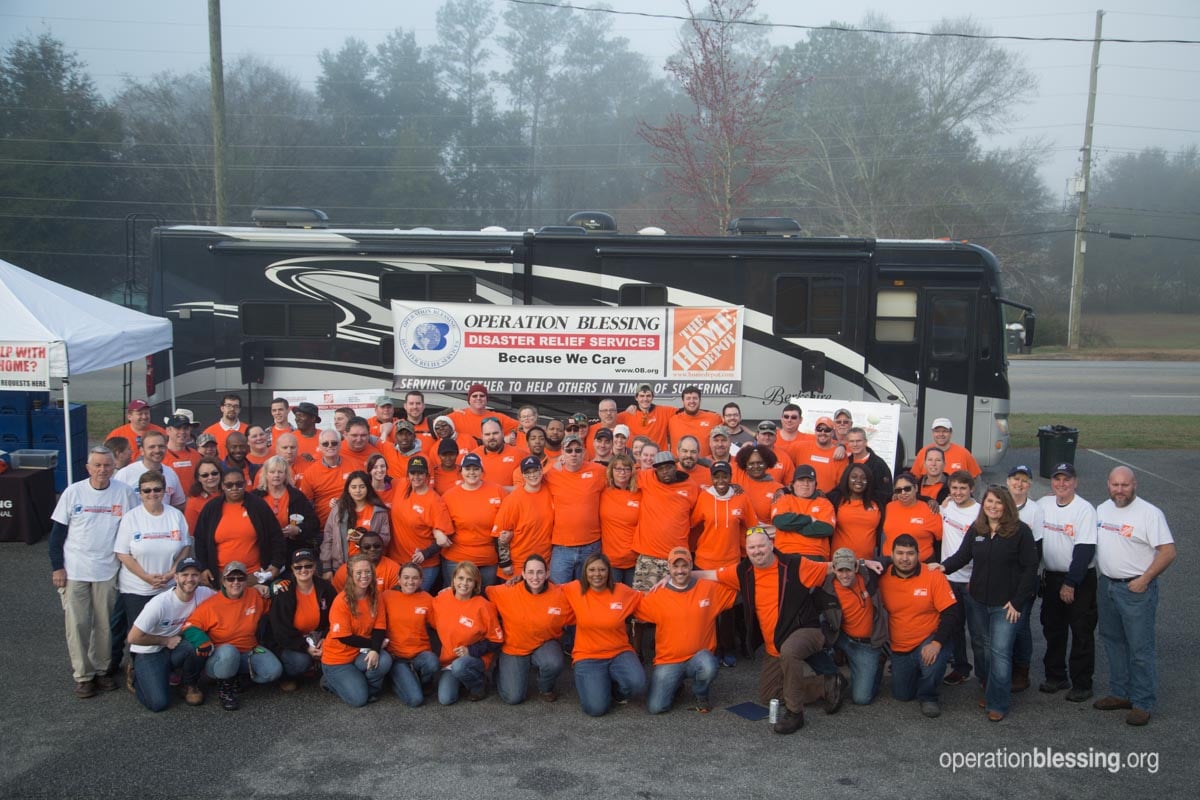 ALBANY, Ga. – Albany tornado victims are thankful for the help they have received this week from Operation Blessing, and our long-time partner—The Home Depot.
One of those people is Robert, a man who was not home when the tornado hit, but heard the sounds of the storm over the phone from nearly 200 miles away. His wife and 15-year-old daughter called to tell him there was a tornado, and they were getting hit.
"You are getting hit?" he said into the phone. Just then, he heard glass shattering and trees cracking and popping under the force of the wind.
He immediately got in his truck and raced home, thankful that his family was safe. When he arrived, he found that a 12,000-pound tree had fallen on his house, and another 37 trees were down around his property. It was too much for him to handle alone, and the cost to hire someone to clear the trees was far more than he could afford.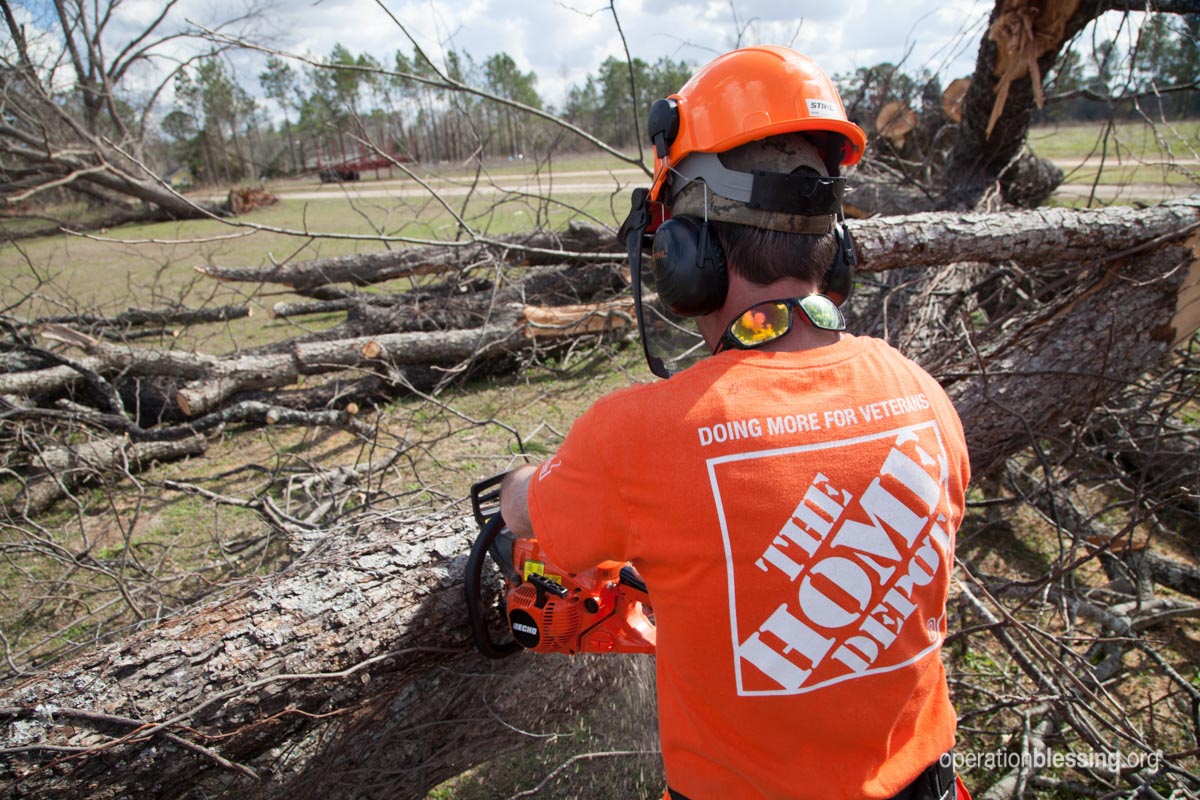 Nearly 100 Home Depot associates joined Operation Blessing on the ground to help Albany tornado victims this week—and Robert was one of them. The teams were able to cut up trees in his yard and haul away debris.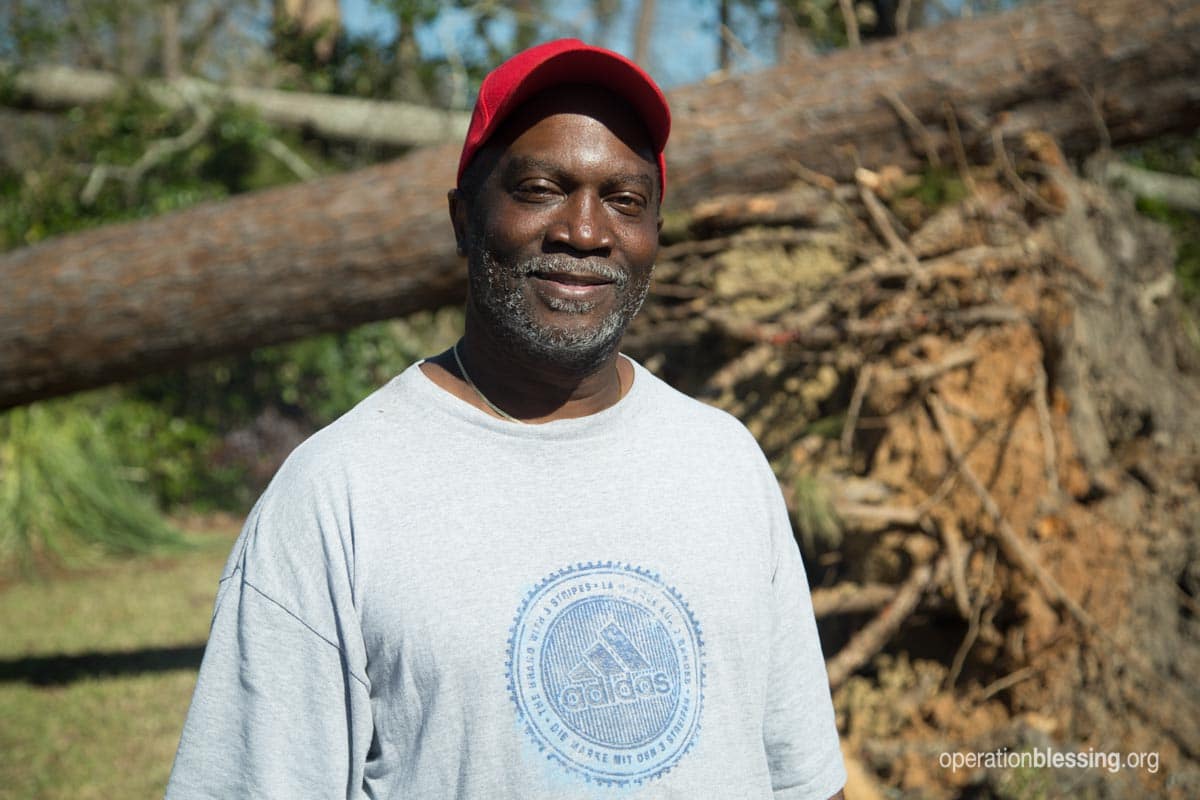 Another homeowner had more than 15 trees fall in her yard, and the team worked hard to cut them into manageable pieces. She was sad to see them fall—her grandfather had planted them years before, and since he passed the trees have reminded her of him.
The Home Depot volunteers saved a disc of wood from one of the trees and wrote their names on it to present to her as they left. Tears fell from her face as she hugged them.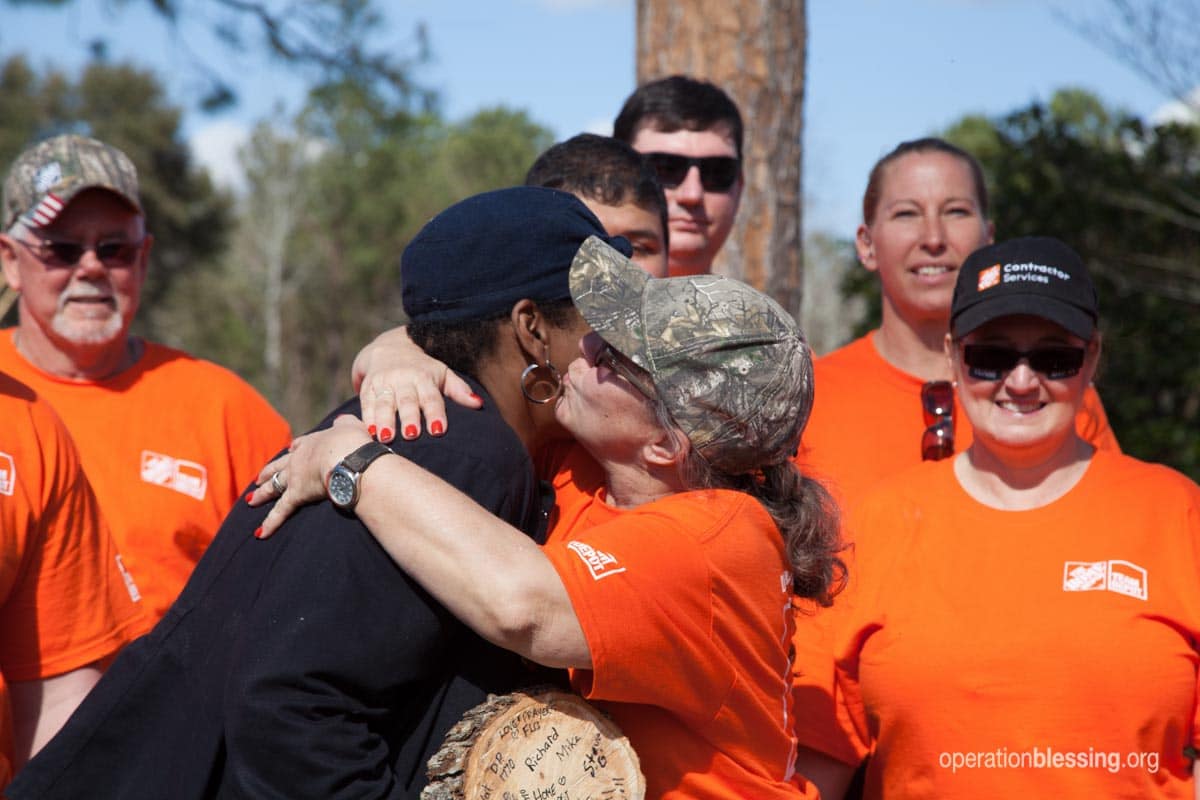 The work is far from done in Albany, but with the help of trusted partners like The Home Depot, Operation Blessing is committed to providing tornado victims help and support as they begin recovery from this devastating storm.
HOW YOU CAN HELP

Your support is critical in helping families fight poverty.
Click here to make an online donation today
and let your gift make a significant impact in the lives of those who urgently need it.