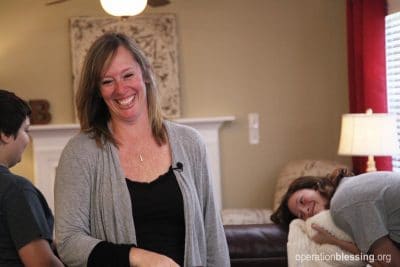 Home for Christmas After Hurricane Matthew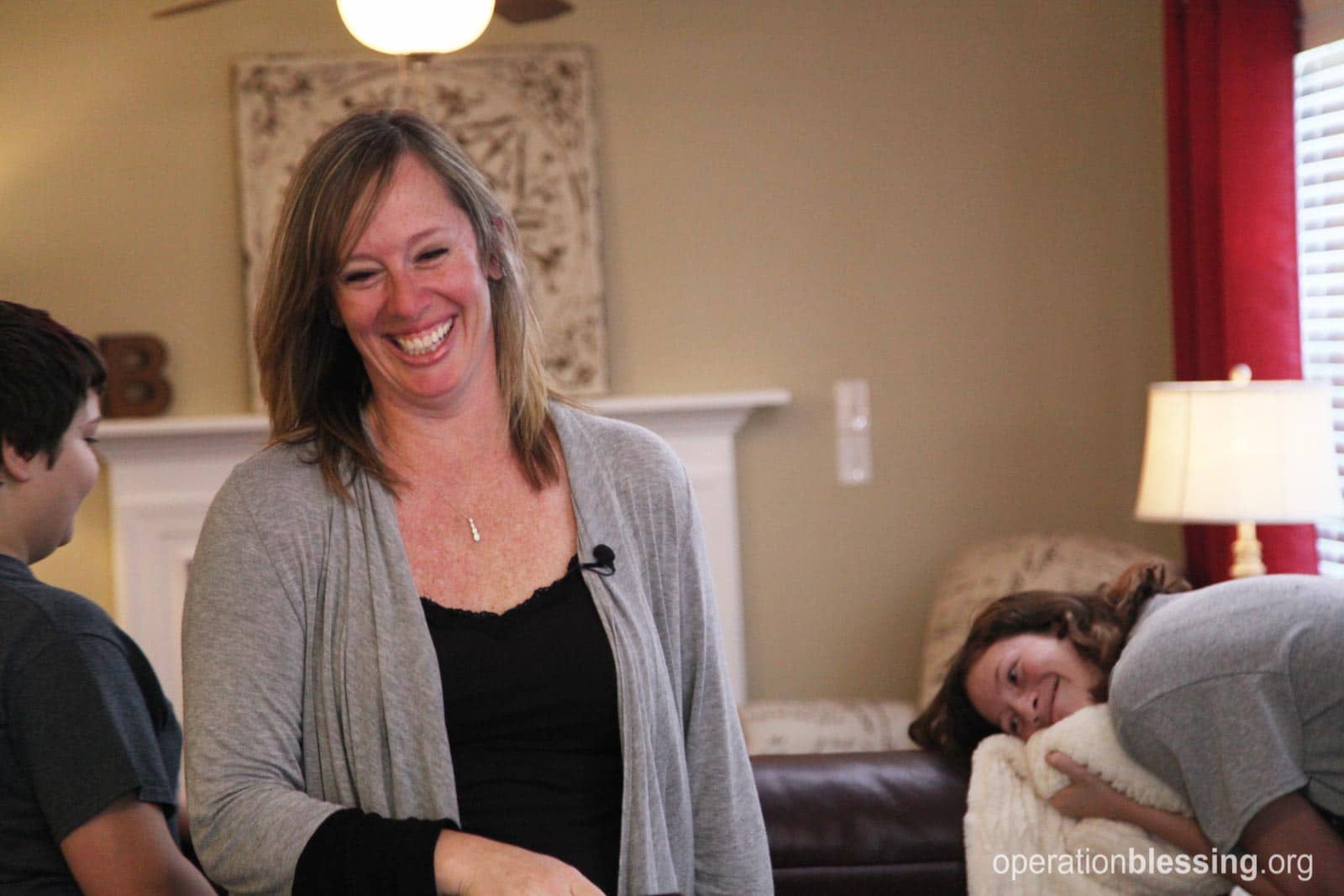 NORTH CAROLINA – The classic song says, "I'll be home for Christmas, if only in my dreams" and for Kim, a Hurricane Matthew victim, it was a dream she did not think would come true. The storm destroyed her home, but an Extreme Blessing built it up again just in time for the holidays!
Kim works as a nurse at a local hospital and was on duty when the worst of Hurricane Matthew's torrential rains and floodwaters struck her neighborhood. Her son, Michael, was home alone, and before the end of the night his phone died and she lost contact with him.
The next day, Kim was reunited with her son when she hitched a ride on a boat through her neighborhood, but the home they moved into only a year earlier was under water. The floors were soggy, the walls soaked and the insulation ruined.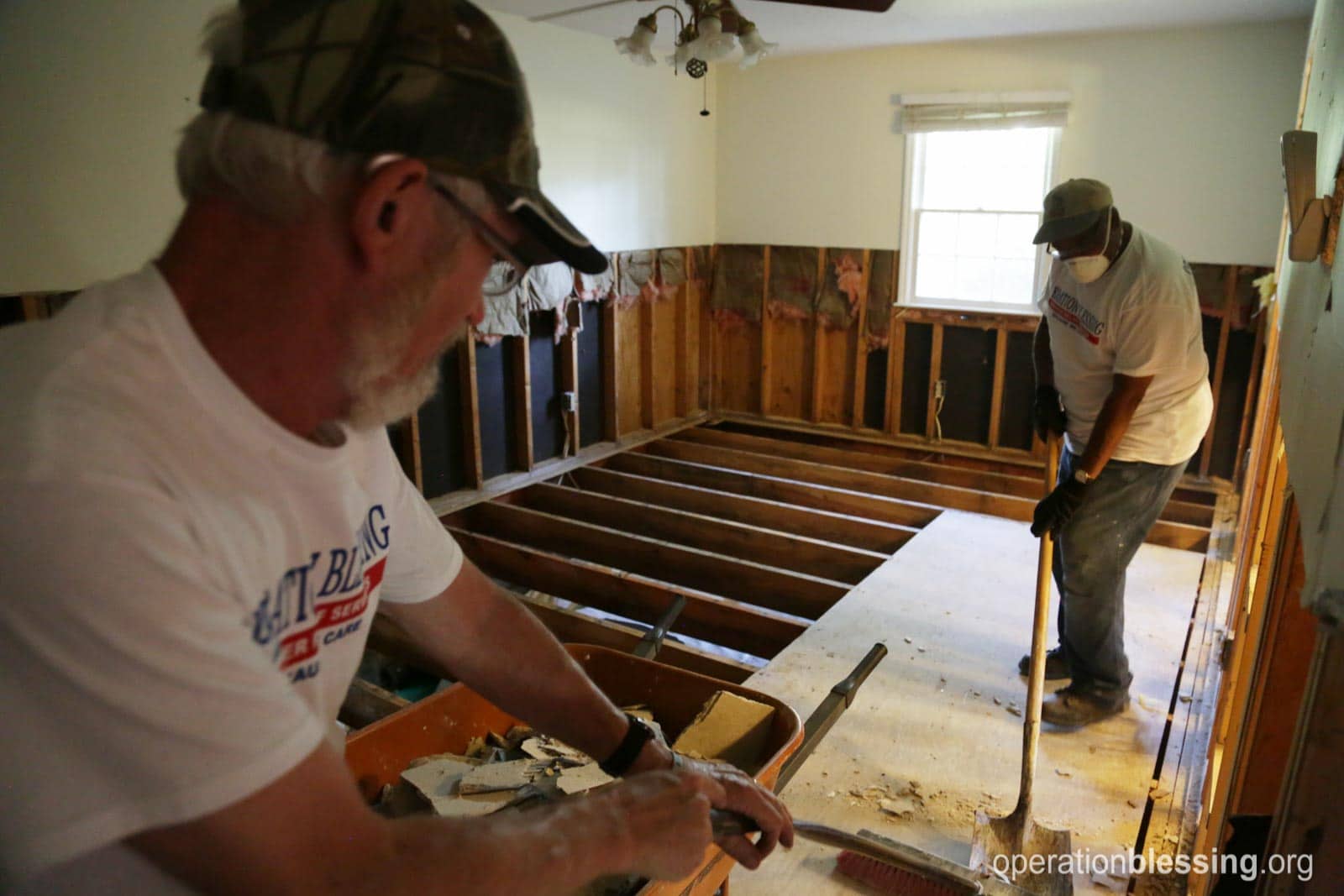 Operation Blessing learned about Kim and her family and jumped in to help, removing the damaged furniture and belongings before gutting the walls and floors. While they worked, Kim borrowed an RV from a member of her church to live in.
Kim had no idea what Operation Blessing had planned for her.
In addition to gutting the home, OBI volunteers installed new floors, insulation, walls, appliances and more. The home was fully furnished and Operation Blessing surprised the family at an Extreme Blessings reveal. Kim was overwhelmed and thankful.
"I thought that Christmas was going to be in the RV," Kim said.
As an extra surprise, volunteers decked the halls for Christmas, complete with stockings, decorations, a nativity scene and a Christmas tree. Carolers sang outside to welcome the family in.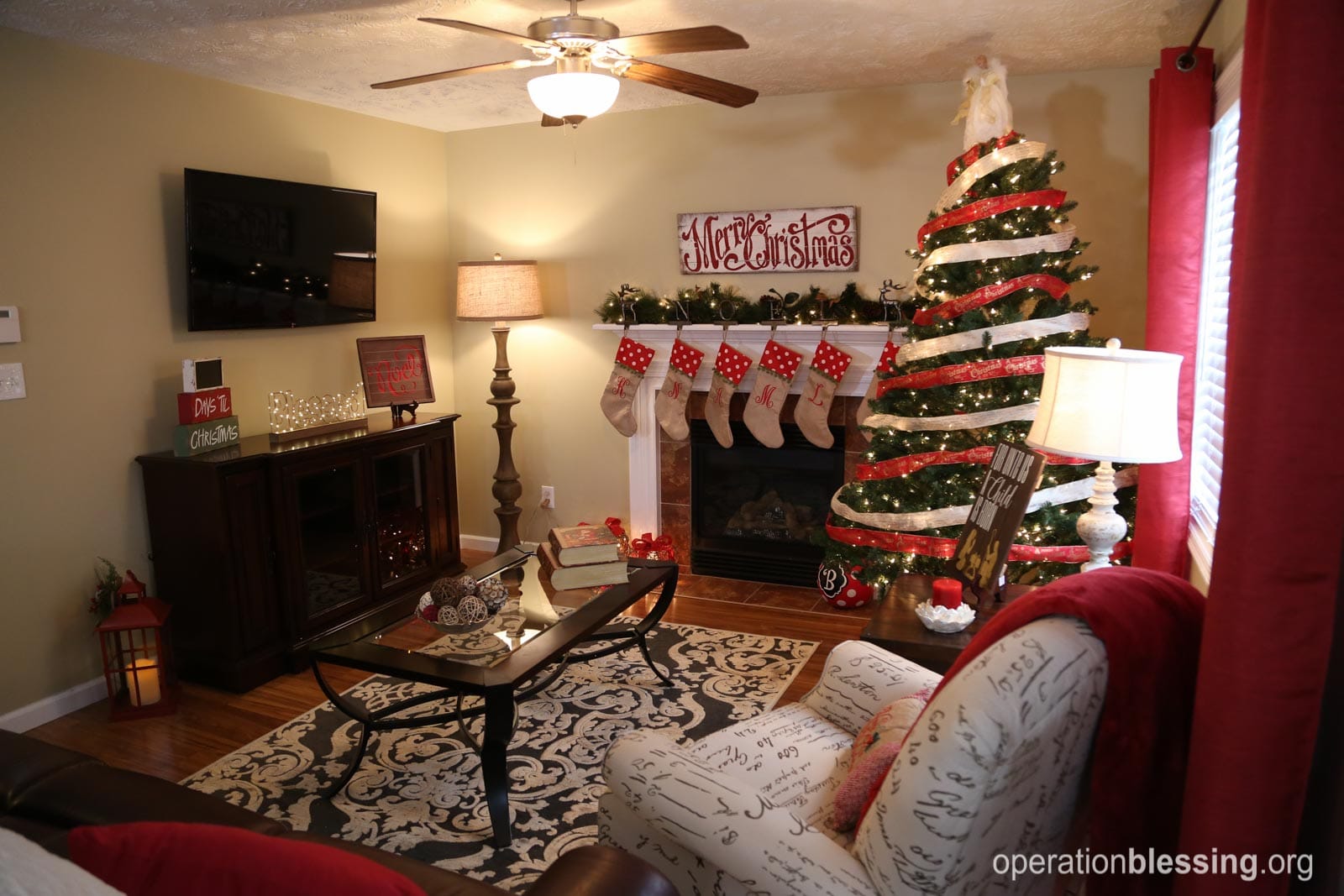 "When I walked in and saw the house just completely decorated for Christmas, I gasped," Kim said. "To be here and to be able to celebrate with my kids in our home—God's home, truly—it's wonderful."
The spirit of the season filled the house as Kim and her children looked on with wonder. She says Christmas will be different from now on.
"It'll have more meaning," she said. "It won't be about the stuff, because we've seen [that] stuff goes away. It's going to be about the meaning behind it—why we celebrate Christmas."
HOW YOU CAN HELP

Your support is critical in helping families fight poverty.
Click here to make an online donation today
and let your gift make a significant impact in the lives of those who urgently need it.