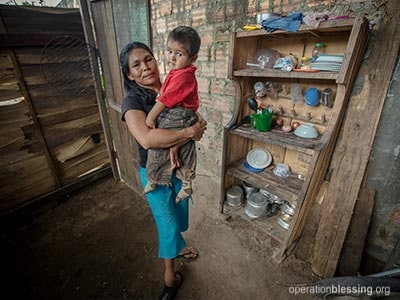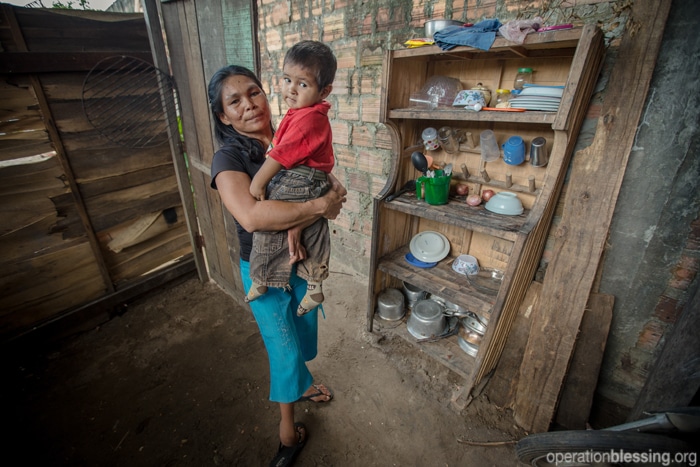 IQUITOS, Peru – Leri has been struggling for a long time. As a child, she contracted polio, a disease that left her with lifelong health problems. Now an adult, Leri works hard to provide for her three children as a single mother, but she was rarely able to make ends meet.
"I work doing whatever I can to provide for my children," Leri said. "I have sold candy, swept the streets, washed other people's clothes and cleaned houses, but all of these jobs are temporary and are barely enough to buy food."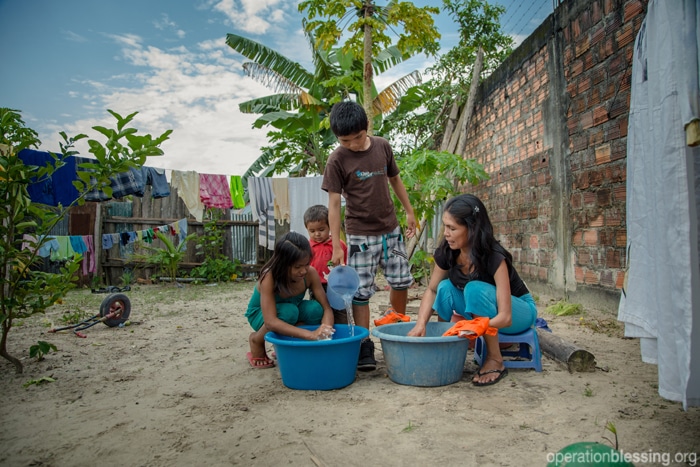 Too often, she was only able to provide young Brando, Edith and Maykol with a simple breakfast.
"I feel sad when there's nothing for us to eat," said 10-year-old Edith. "My head and tummy hurt."
Unable to afford uniforms and school fees, Leri's children weren't able to attend school and were quickly falling behind their classmates.
Even worse, their home was in serious disrepair after a fire caused significant damage. They patched the house as best they could with whatever materials they could find, but had no funds to rebuild a safer home.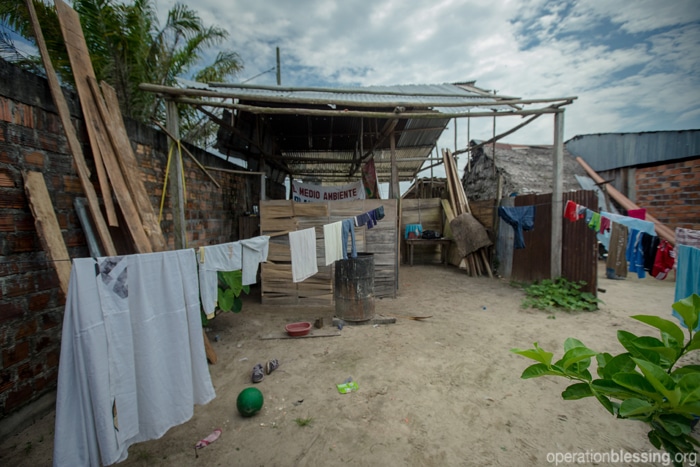 In hopes of providing a better future for her little ones, Leri learned the skill of sewing and dreamed of becoming a seamstress. But she couldn't afford a sewing machine to get a business started.
When Operation Blessing staff learned of Leri's plight, they knew the family needed a helping hand to get back on their feet.
Operation Blessing helped Leri's children return to class with brand new uniforms and school supplies so they can continue their education. The team built Leri a safe, sturdy home to protect her family from the elements and other threats.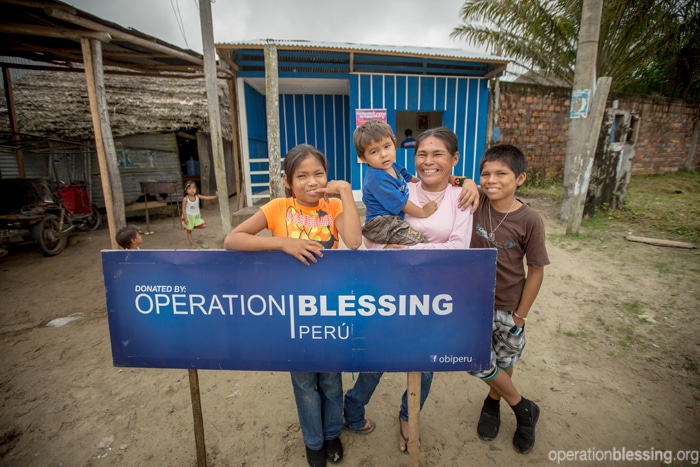 Leri now even has her own business working as a seamstress out of her home, earning a much steadier income sewing uniforms for health professionals.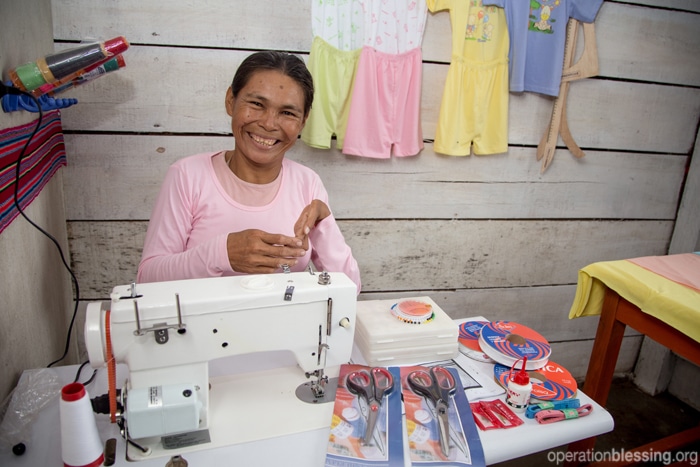 "I am so grateful for what you are doing for us," Leri said. "I can't believe I have a brand new house and my own business"
After several weeks, Operation Blessing teams visited Leri again to see how her family was doing.
"We found 12-year-old Brando doing his school homework, as we talked with him, he told us how excited he is to be back at school and how he had missed this," OB Peru staff said.
Leri thanked the team and Operation Blessing partners once more. "This is God's blessing," she said, "the dream that I had."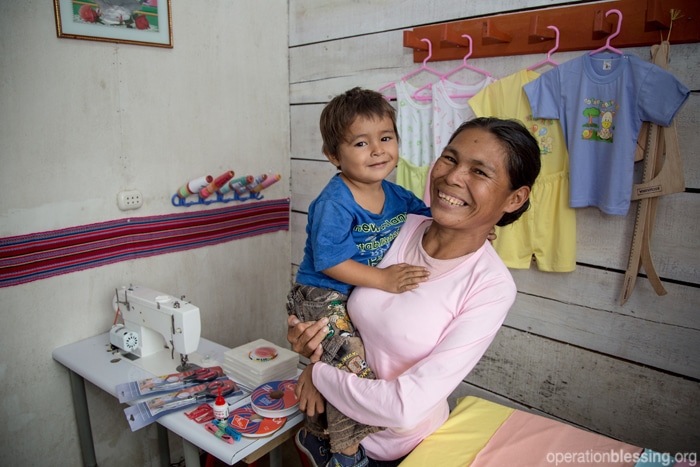 HOW YOU CAN HELP

Your support is critical in helping families fight poverty.
Click here to make an online donation today
and let your gift make a significant impact in the lives of those who urgently need it.

Print Friendly