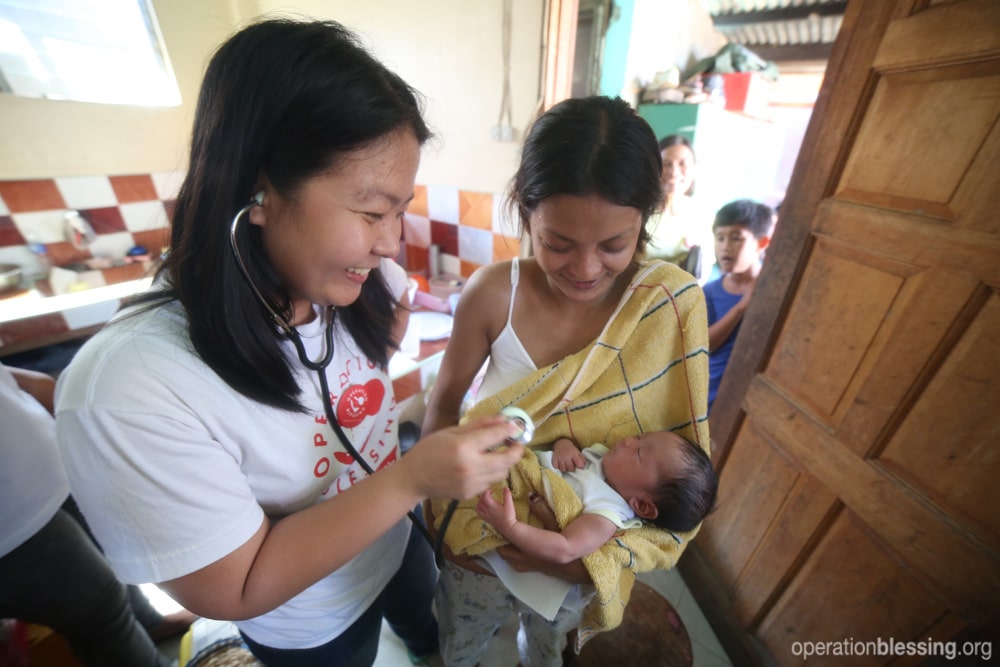 PHILIPPINES – Just days after one of the largest typhoons in the world's history struck the Philippines, leaving a swath of death and destruction in its wake, a tiny baby girl was born in the devastated community of Tacloban. She was named Yolanda—the Philippine name for Typhoon Haiyan—as a reminder that there is hope in the midst of devastation.
"We are facing so many hardships," her mother said, "and despite the deaths, destroyed homes, hunger, no food, no jobs, we are still thankful that God has given us a new life, a new baby."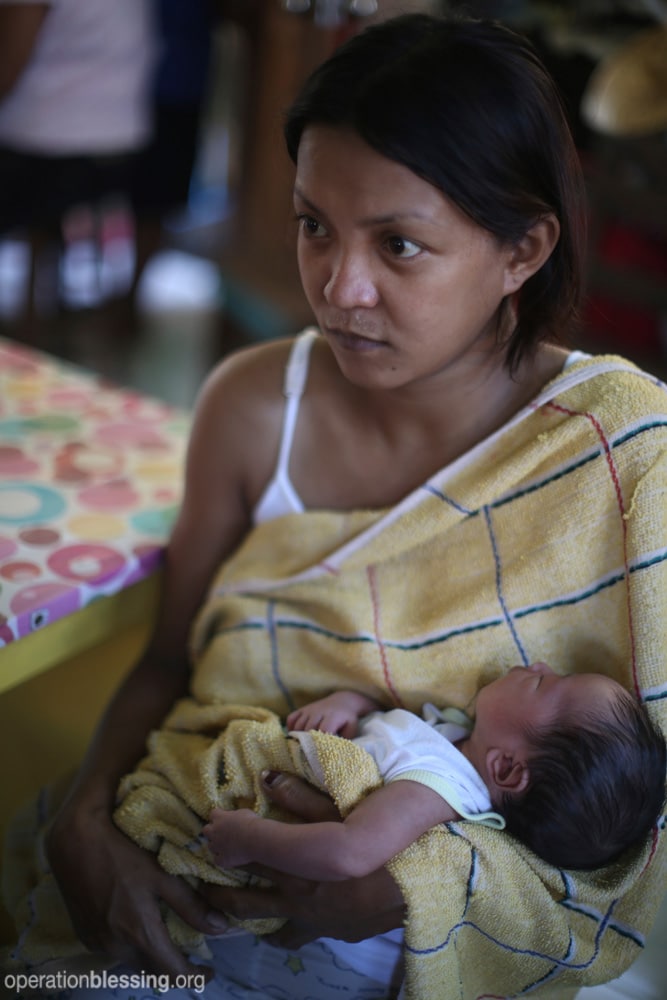 At three days old, Yolanda received her very first medical exam at a temporary Operation Blessing clinic set up in the hard hit town of Tacloban.
Along with establishing emergency medical clinics, Operation Blessing teams also focused on providing safe drinking water, food, blankets, clothing and other relief supplies for families devastated by the typhoon.
"The damage to life, property, infrastructure and livelihood is unprecedented," Operation Blessings staff said. "Operation Blessing believes there is a huge job to be done. Despite the logistical challenges, we know we need to go where we are needed so we can be a blessing to those who have lost so much."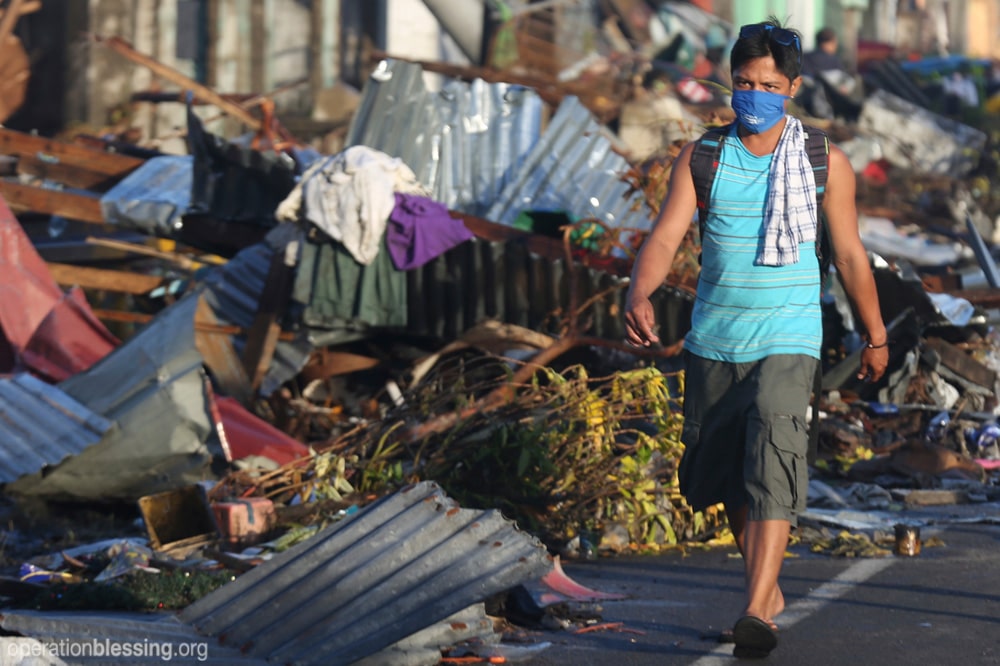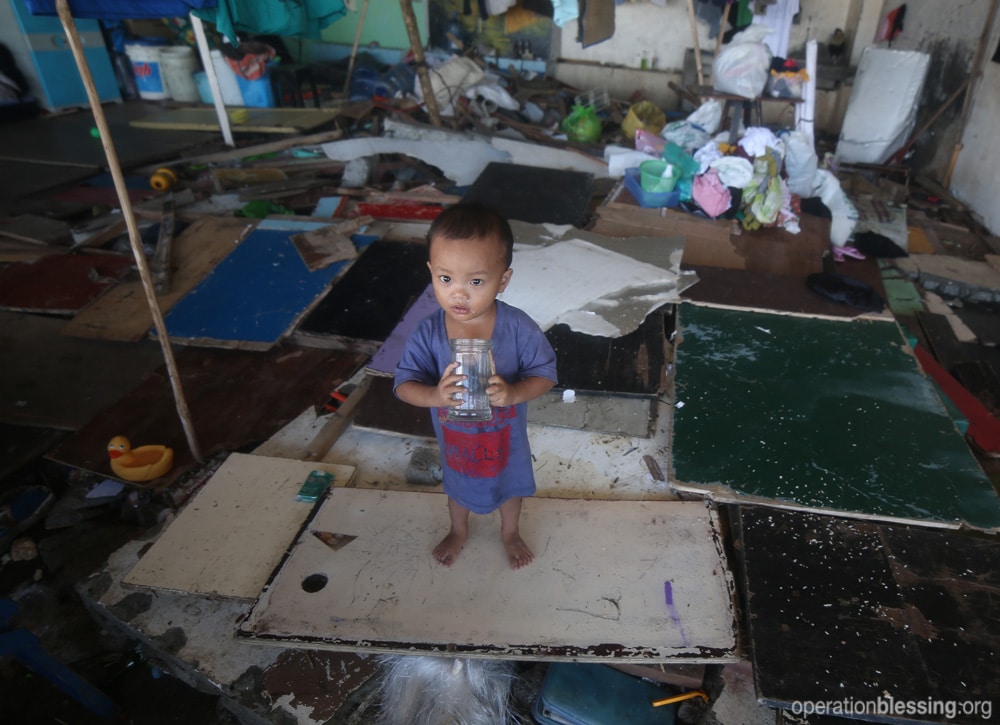 Teams spread out from the Operation Blessing warehouse in the capital of Manila to reach five of the most devastated areas throughout the islands of the Philippines—aiding those in the most need with critical relief.
"We can be overwhelmed by what we see from the news," said Dr. Kim Pascual, OB Philippines chief operating officer, "but what we are doing is zeroing in on a village and investing in it so that it can make a difference, and we can really say there is hope even in the midst of disaster."
Hope like the precious new life of little Yolanda.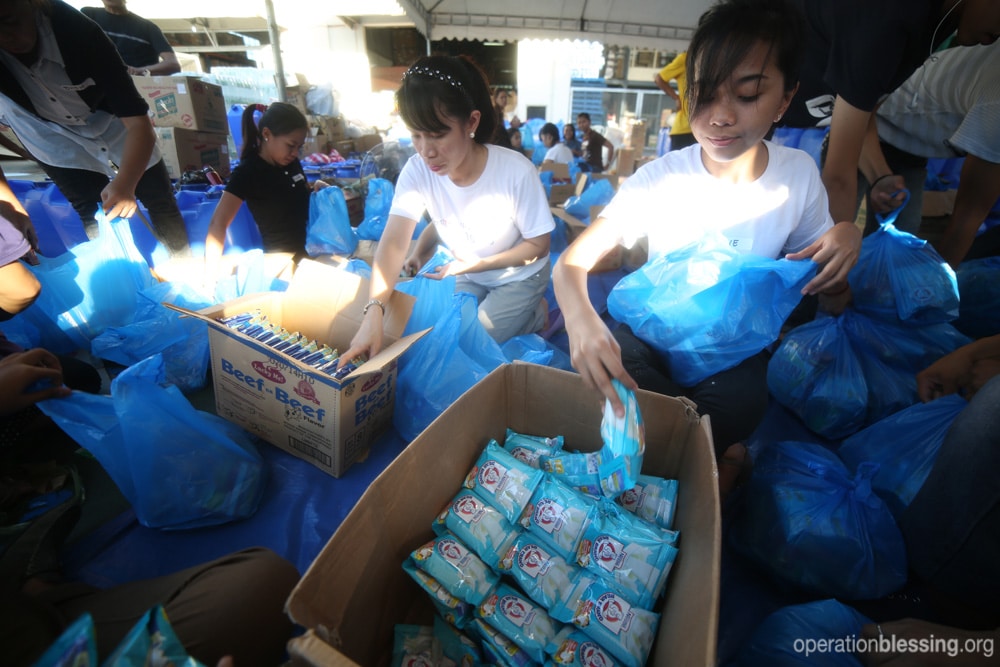 Operation Blessing began working in the Philippines in the early 1980s by pioneering fresh water programs in impoverished communities. In 1996, Operation Blessing Foundation Philippines was created and has worked ever since to fight hunger, disease, unemployment, illiteracy and abuse, as well as respond to major disasters like Typhoon Haiyan.
HOW YOU CAN HELP

Your support is critical to providing relief for the hungry, water for the thirsty, medical care for the sick, disaster relief for those in crisis, and so much more.
Click here to make an online donation today
and let your gift make a significant impact in the lives of those who urgently need it.

Print Friendly