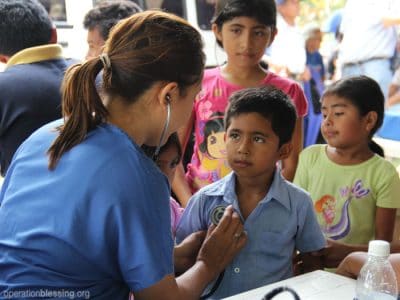 Hope for healing: Donated medicine saves lives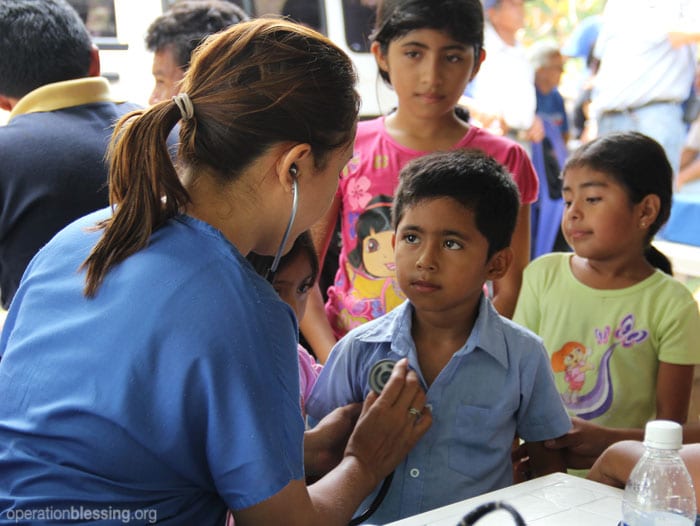 PRIMAVERA, El Salvador – When sixteen-year-old Fiorela woke up one morning with extreme pain in her side, nausea and a fever, her mother Juana knew she would have to see a doctor right away.
Fiorela was diagnosed with both hypertension and a urinary tract infection and would need expensive medications to fight the potentially dangerous infection and bring her blood pressure down. But Juana didn't know how she would pay for her daughter's medications, making only $100 a month as a housekeeper and living well below the poverty line.
Sadly, Fiorela's future, like so many others, became dependent on her income level and without the proper medicine, a very treatable condition could become fatal.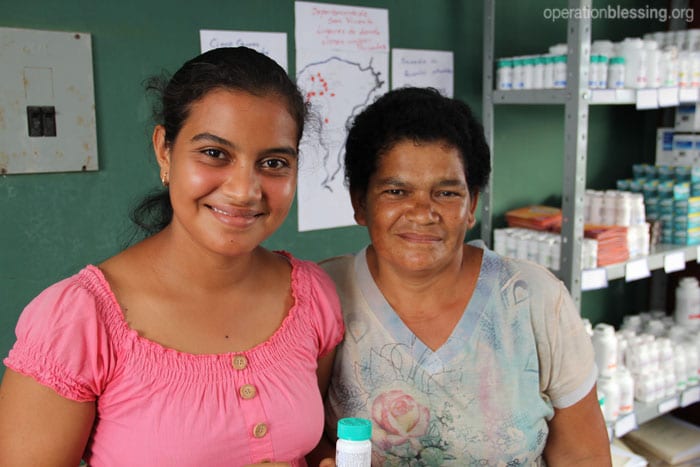 But thanks to Teva Pharmaceutical Industries, one of Operation Blessing's generous partners, Fiorela's doctor was able to relieve their fears, explaining that the clinic had just received a donation of medicine that contained both of the medicines Fiorela needed.
Through Operation Blessing's Gift-In-Kind program, Teva and other caring companies have provided medications for patients all over Latin America who are suffering from asthma, diabetes, hypertension, various skin diseases and more.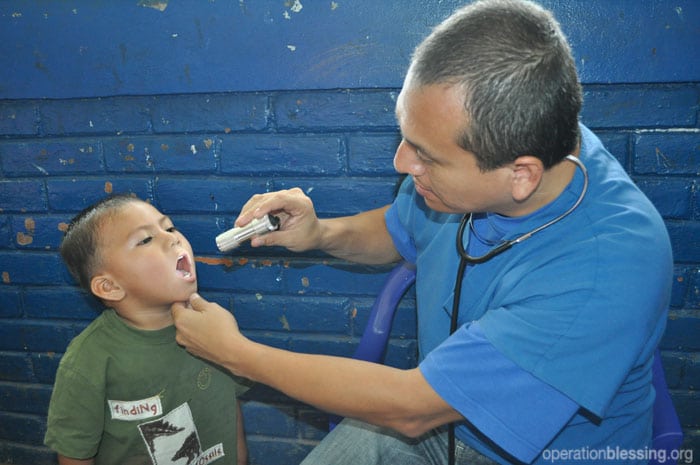 These donations of medicine allow hospitals and clinics in even the poorest regions to treat the sick and provide a higher quality of care, at no charge to their patients.
"We try our very best to meet the needs of our patients, but it is difficult when you have limited resources and such a great need," said Dr. Ana Lorena Abrigo, a doctor at Hospital Saldano in San Salvador. "I want to personally thank Teva for giving so generously to our patients. We could not make the impact that we do without your donations. Thank you!"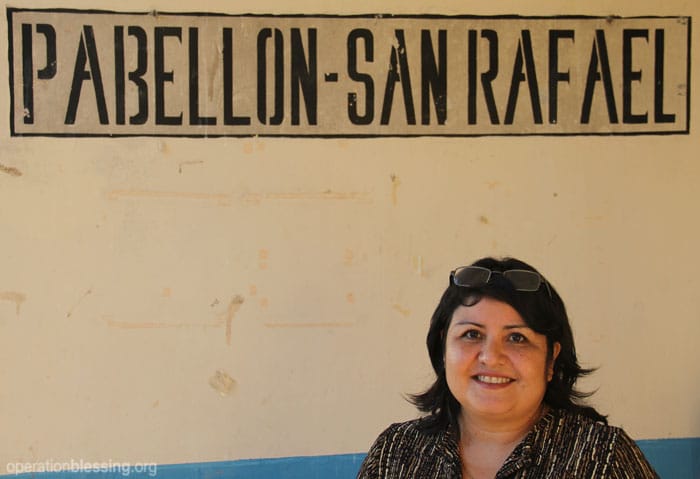 HOW YOU CAN HELP

Your support is critical to providing relief for the hungry, water for the thirsty, medical care for the sick, disaster relief for those in crisis, and so much more.
Click here to make an online donation today
and let your gift make a significant impact in the lives of those who urgently need it.

Print Friendly