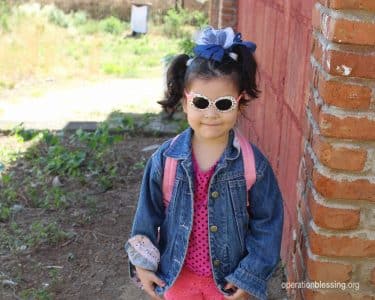 Thankful for a House of Hope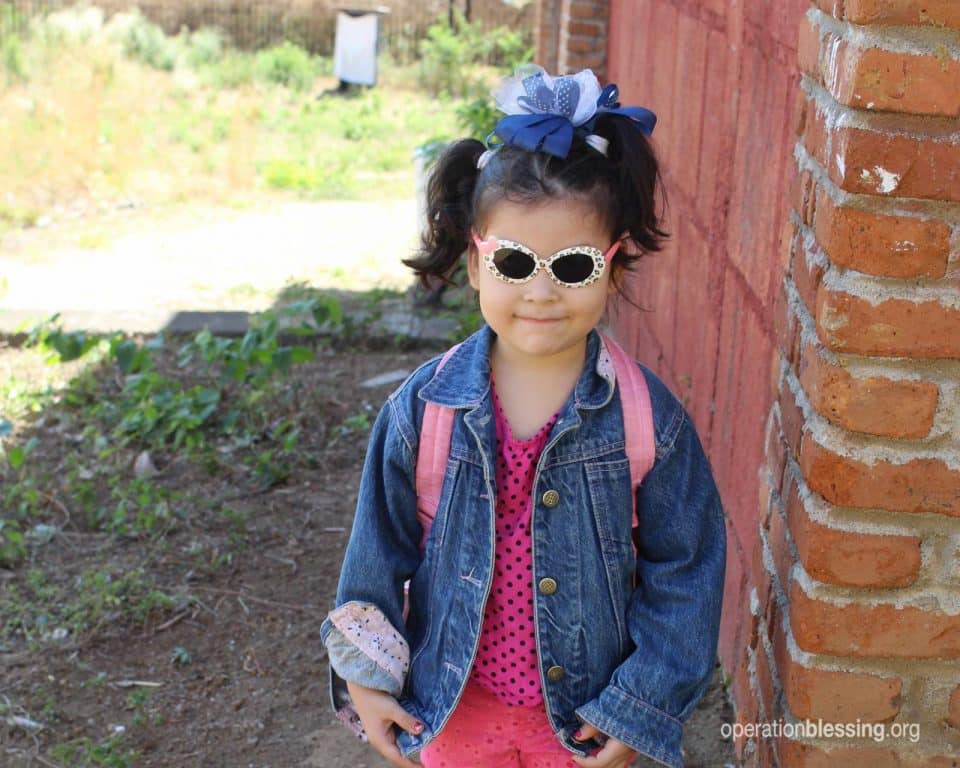 NICARAGUA – To look at adorable little Itzel, you would never guess what a vulnerable situation she's been rescued from. She loves kindergarten and said, "It makes me so happy." But without your help, she could have ended up on a slippery slope to a much different sort of life. In Itzel's poor area of Nicaragua, many women turn to prostitution out of desperation to feed, clothe, and educate their children.
It's not unusual for this pattern to continue through several generations. And at one point, Itzel's mother Veronica fell prey to this vicious cycle.
But thanks to our partner, House of Hope, Veronica and Itzel have been rescued from that heartbreaking lifestyle. House of Hope was established with a vision to aid women trapped in a life of sex trafficking. They help them learn skills to earn an honest living. And they encourage them to find a personal relationship with God.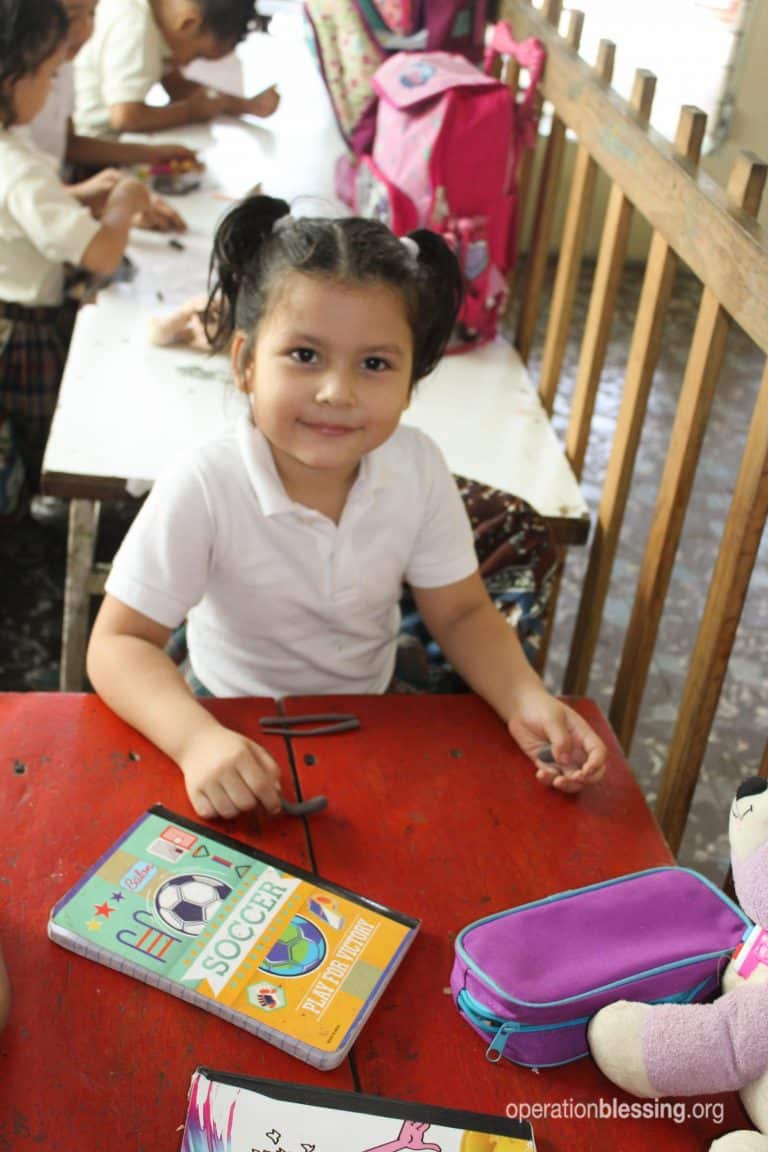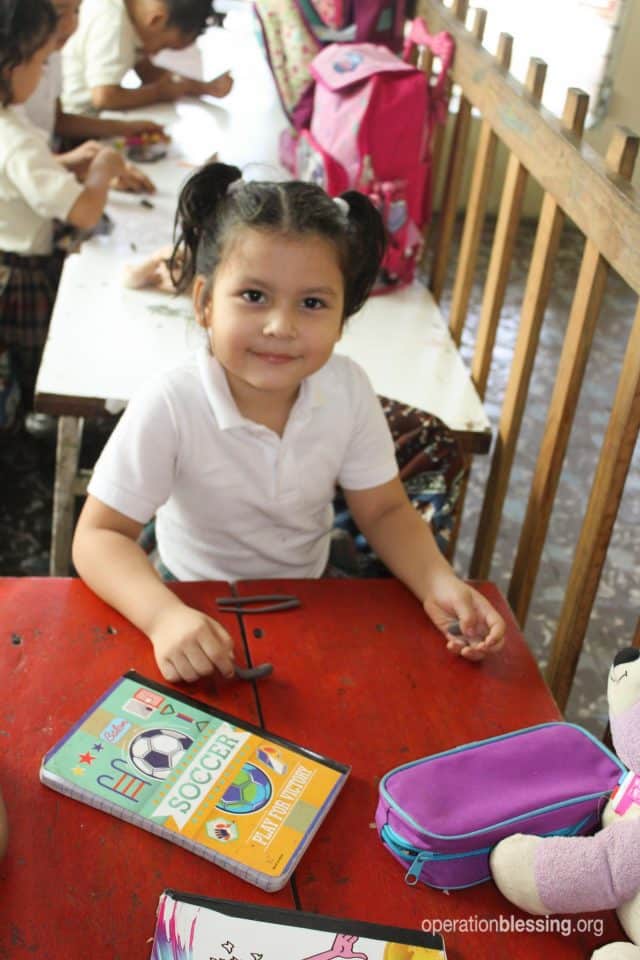 Through classes, support, and regular Bible study, House of Hope has made a huge difference in their community for many years. And Operation Blessing friends like you have come alongside them to provide school scholarships for the participant's children, like Itzel!
Thanks to you, Itzel won't have to worry whether or not she can go to school. Her world is now full of opportunities. And her mother won't have to face the choice of returning to prostitution or watching her daughter go without a vital education.
Veronica said, "Thank you, God. Because you have helped me leave behind the lifestyle of prostitution that I led before. He not only has blessed me, He has blessed my daughter."
HOW YOU CAN HELP

Your support is critical to providing relief for the hungry, water for the thirsty, medical care for the sick, disaster relief for those in crisis, and so much more.
Click here to make an online donation today
and let your gift make a significant impact in the lives of those who urgently need it.

Print Friendly