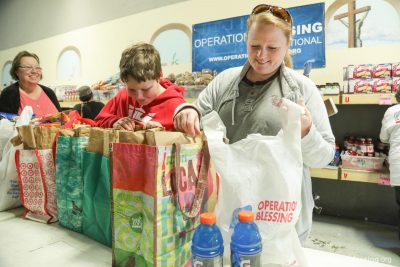 Hunger Help During the Hardest Times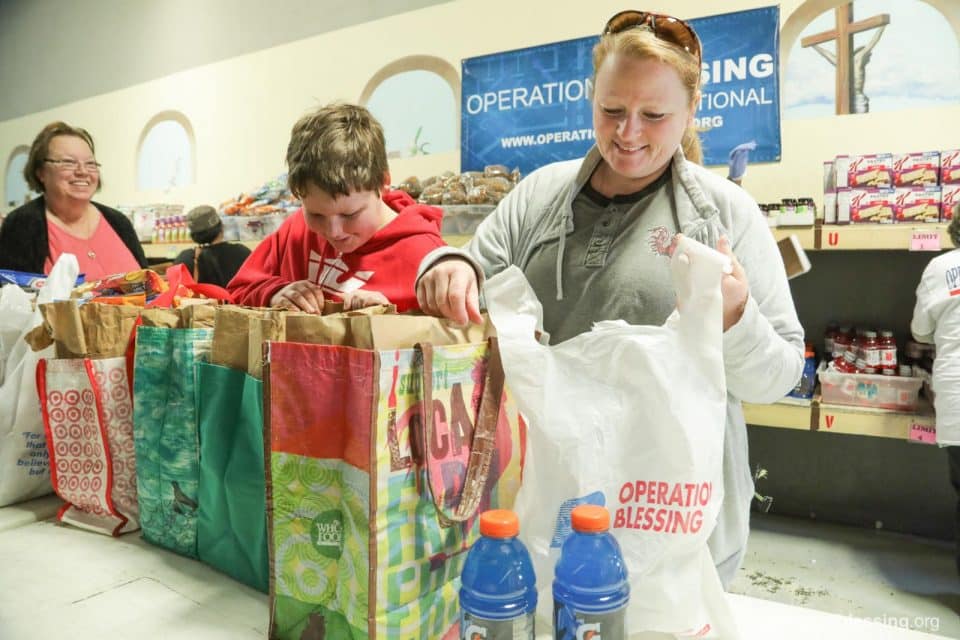 GEORGIA – Little Jonathan entered the world healthy and strong into a loving family. However, they couldn't have guessed the hard times they would face in the coming season.
His mother, Danielle, made the hard decision to leave her position as a medical assistant in order to care for the new baby. Her husband, Jesse, earned a solid income working full-time as an electrician. They had no way of knowing that Jesse's hours would soon be significantly cut, leaving them in a difficult financial situation.
As the next years passed, they faced further hardships as they sought to grow their young family. Danielle suffered two miscarriages, which broke their hearts. She said with tears in her eyes, "We are a family of five, but only a family of three on earth." Everything seemed to be going wrong for young Jonathan and his parents, and they desperately needed a source of hope in their dark hour.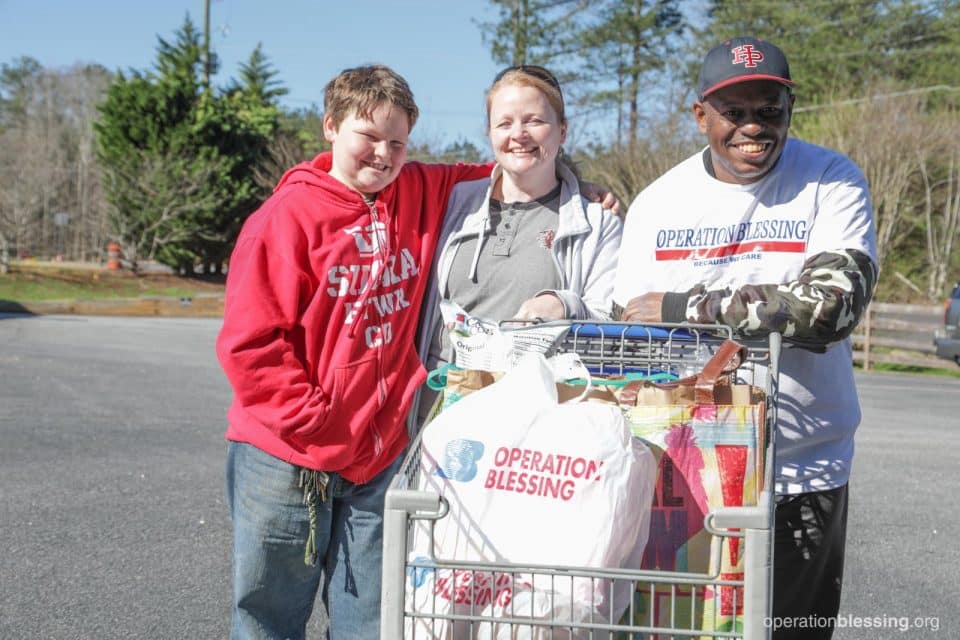 That's when Operation Blessing partner organization, Warehouse of Hope in Georgia, entered the picture. Thanks to supporters like you, Operation Blessing provides food and essential supplies for families like Jonathan's facing hard times.
Emma Finger, who runs the warehouse, said, "Operation Blessing has been a huge blessing to us. We've been in partnership with them since the early 2000s and, because of them, we're able to get a truckload of food in here every Monday…which helps us provide for over 500 families a week."
At Warehouse of Hope, Jonathan's family received an abundance of groceries, as well as diapers and other important supplies for their growing child, giving them a new sense of hope for the future. Danielle said, "It has changed so many people's lives, mine included. Some days, when I feel very low, I come to Warehouse of Hope, not just for groceries, but for a hug, love, and encouragement."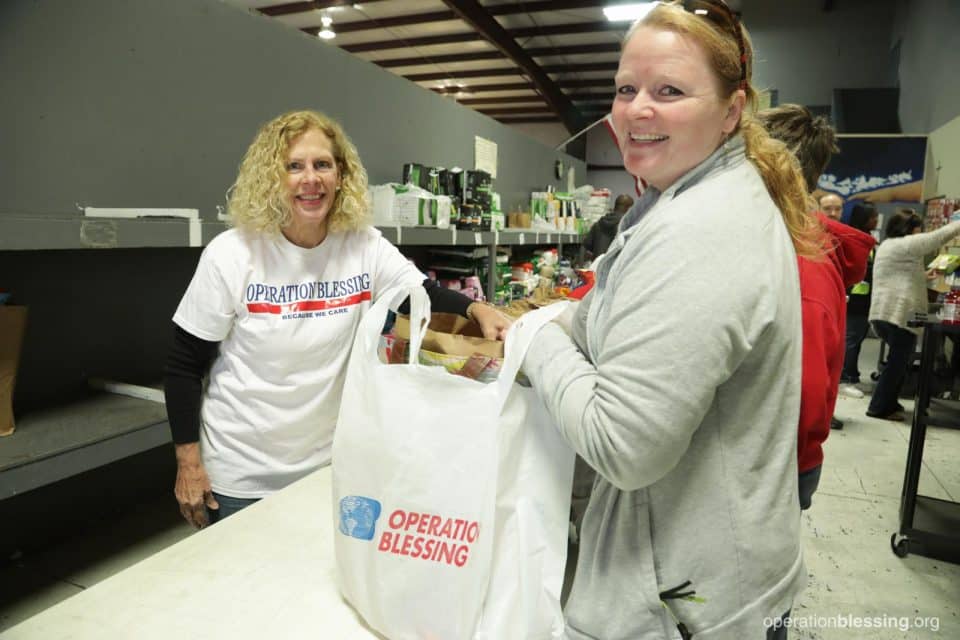 Many years have passed since those hard times for Jonathan and his family, and much has changed. Jonathan is 11 years old now. His father is working full-time again, and his mother homeschools him. The family is on firm footing financially, and no longer needs the free groceries from Warehouse of Hope.
Once their situation improved, Danielle began volunteering at Warehouse of Hope to pass along the amazing blessing her family had once received, and she still helps out there today. She also regularly takes the free groceries to shut-ins and others in need in her community.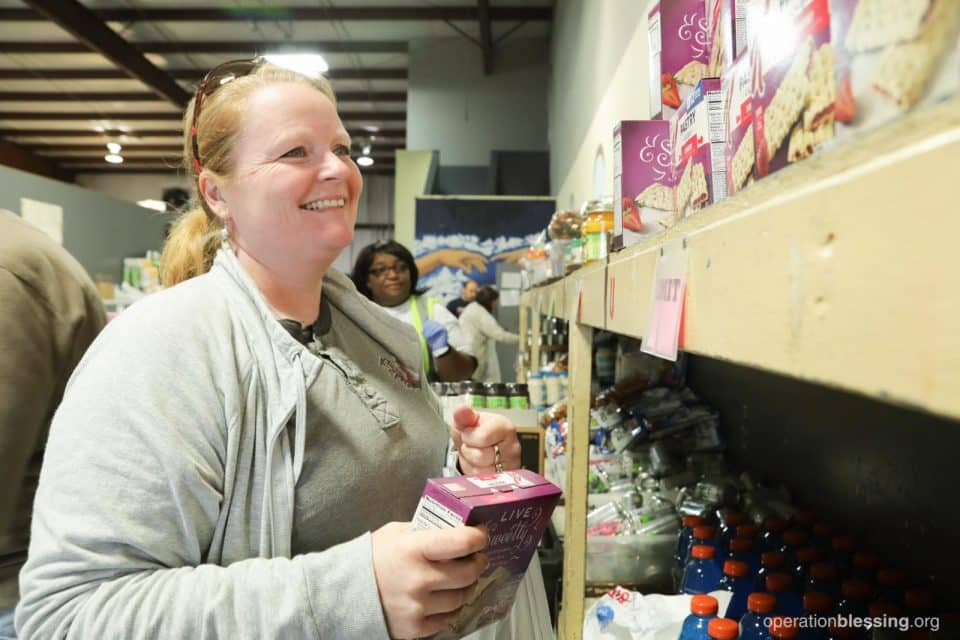 Danielle said, "When I have volunteered, I have personally seen the elderly come through with tears running down their face as they get groceries and even things to bathe with when they could not afford it."
Because of your ongoing support of OBI's Hunger Strike Force, Jonathan's family's story of desperation has turned to one of triumph and giving back. As a final encouragement to OBI partners, Danielle said, "It's a blessing to see people who are blessed through your gift, even if it's the smallest thing. It could save a child from going without a meal that night." Thank you for being there during the hardest times for those in need in America and around the world.
HOW YOU CAN HELP

Your support is critical to providing relief for the hungry, water for the thirsty, medical care for the sick, disaster relief for those in crisis, and so much more.
Click here to make an online donation today
and let your gift make a significant impact in the lives of those who urgently need it.

Print Friendly