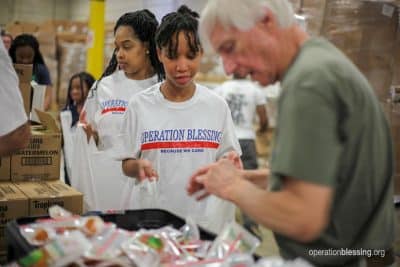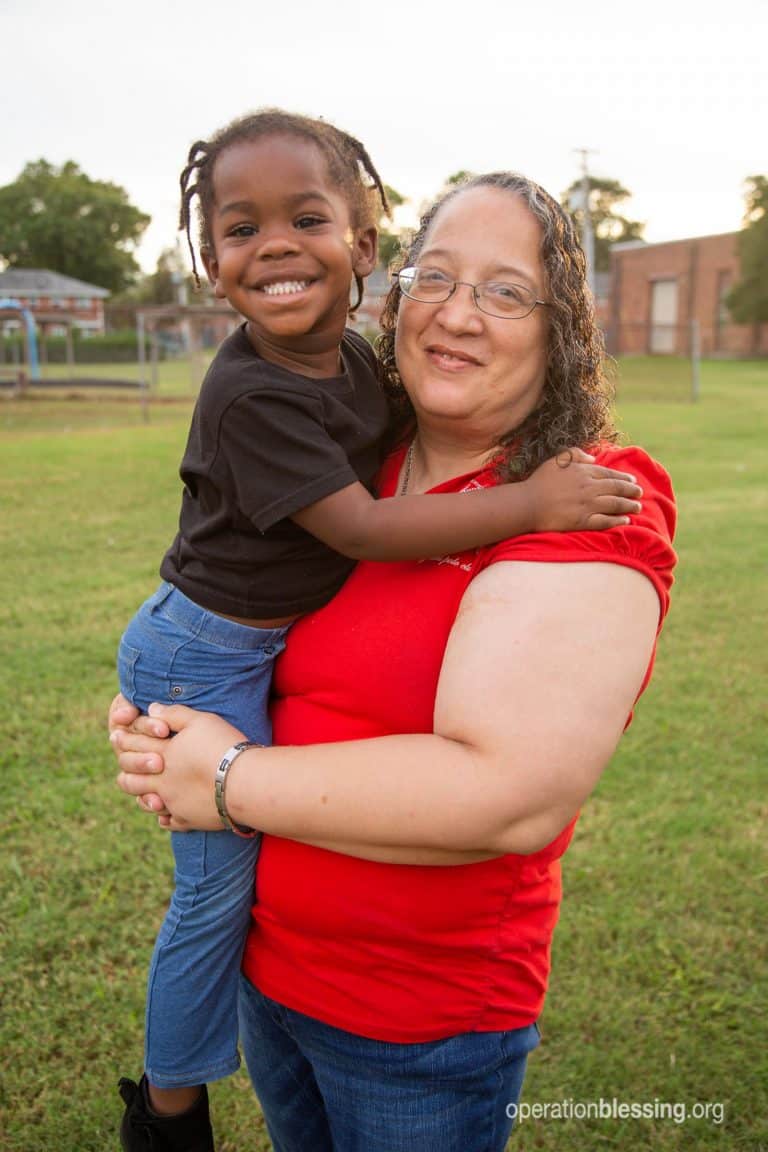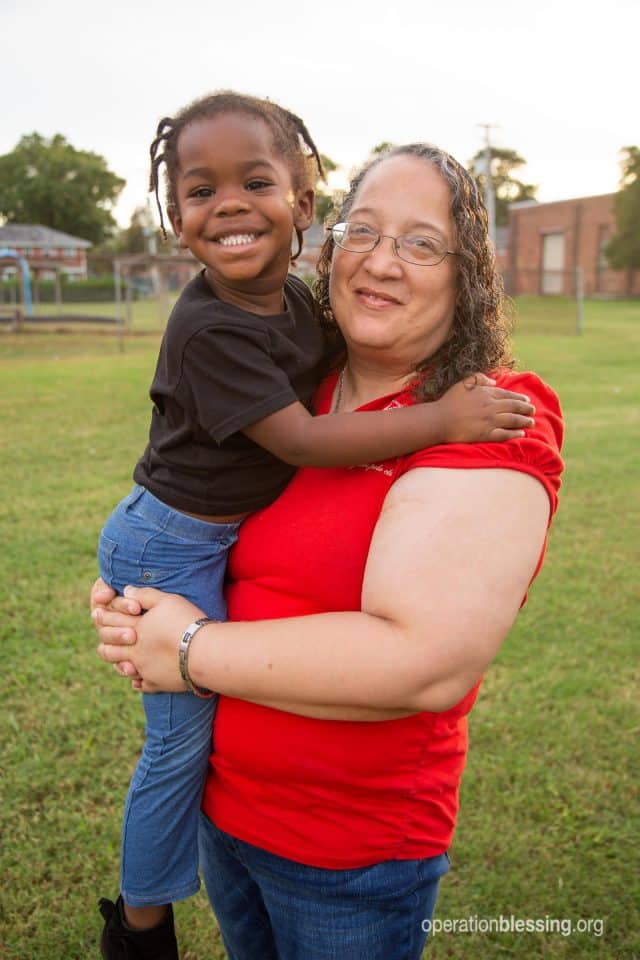 VIRGINIA – Eula has experienced many difficulties in her life, including facing hunger in America. But she can look back and see how God's hand has stayed upon her. Most recently, she's thankful that God reached out to her through you to provide food for her family.
This sweet lady was born and raised in Norfolk, Virginia. Eula loves the Lord and loves her family. Passionate about serving children, she has worked for several childcare facilities, and even ran her own home daycare for 12 years. She now diligently helps care for her grandchildren.
Because she's had multiple surgeries, heart conditions and eyesight problems, Eula has been unable to work in recent years, and she gets by on disability. But the SNAP benefits she receives every month, sometimes called food stamps, simply don't supply enough food for her and her grandchildren.
Despite her continued health issues, Eula remains passionate about serving the Lord and others. She actively volunteers, feeding the homeless and single mothers as she's able. "I like to bless others because God blessed me to be here," she said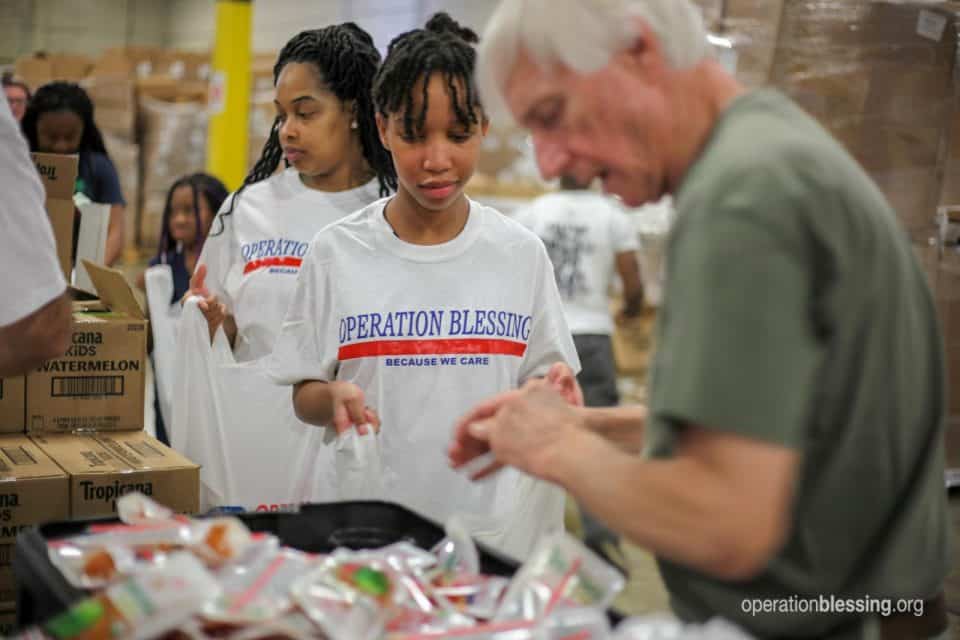 Eula was excited, when you sent blessings her way through an Operation Blessing food program. Originally designed to provide hunger relief for school children who suffered without adequate nutrition on weekends and school vacations, OB's program is also providing free groceries to seniors in low income areas.
Volunteers in the region meet weekly at the OB warehouse to pack food to feed the poor. The bags of groceries are then distributed through YMCAs strategically located in vulnerable areas of the community.
Eula said, "The stuff that's in the bag is really helpful for my grandkids and myself. Everything counts… You all really blessed me… I love tuna fish and the pasta and cereal…. The organic juice, oh my Lord. Thank you, Jesus!"
In addition to feeding herself and her grandkids, Eula plans to use what she can spare of the food to cook meals to bless those around her.
Thank you for making such a difference in the lives of children and seniors in need. As the long, lean summer months begin for school kids in America, your support will be truly fighting hunger in America.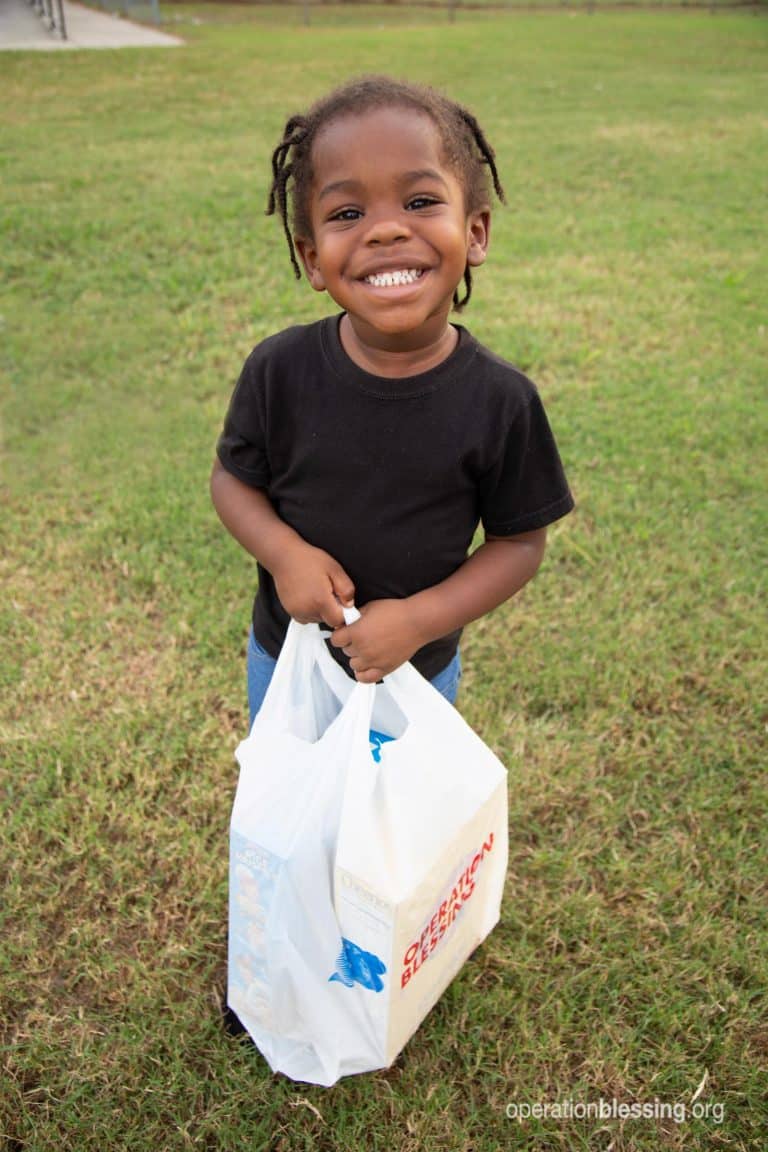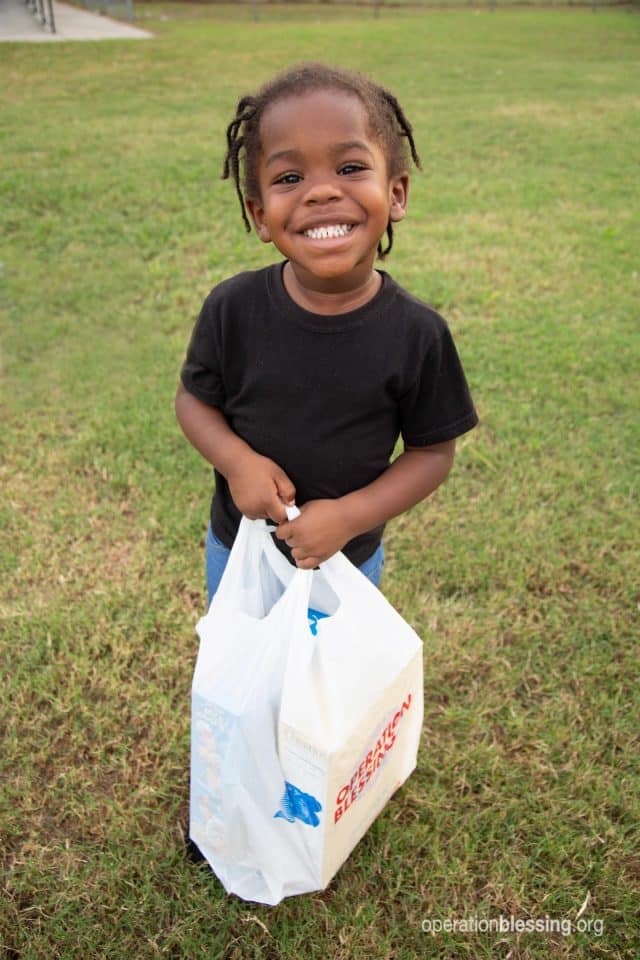 You also support hungry Americans through OB's Hunger Strike Force that sends semi-trucks loaded with groceries to food pantries all throughout the country every month. And when disasters like hurricanes, floods, and tornadoes strike, you provide hot meals for hurting Americans in need.
In Eula's words, "You're very kind and caring, and I give ya'll an A+!"
HOW YOU CAN HELP

Your support is critical to providing relief for the hungry, water for the thirsty, medical care for the sick, disaster relief for those in crisis, and so much more.
Click here to make an online donation today
and let your gift make a significant impact in the lives of those who urgently need it.

Print Friendly